Step inside the world and mind of one of the greatest Post-Impressionist artists, Vincent Van Gogh thanks to Van Gogh: The Immersive Experience. I recently visited the Washington DC exhibit and I was completely blown away. It was as if I had stepped inside Van Gogh's paintings and became one of the many brushstrokes that brought his creations to life.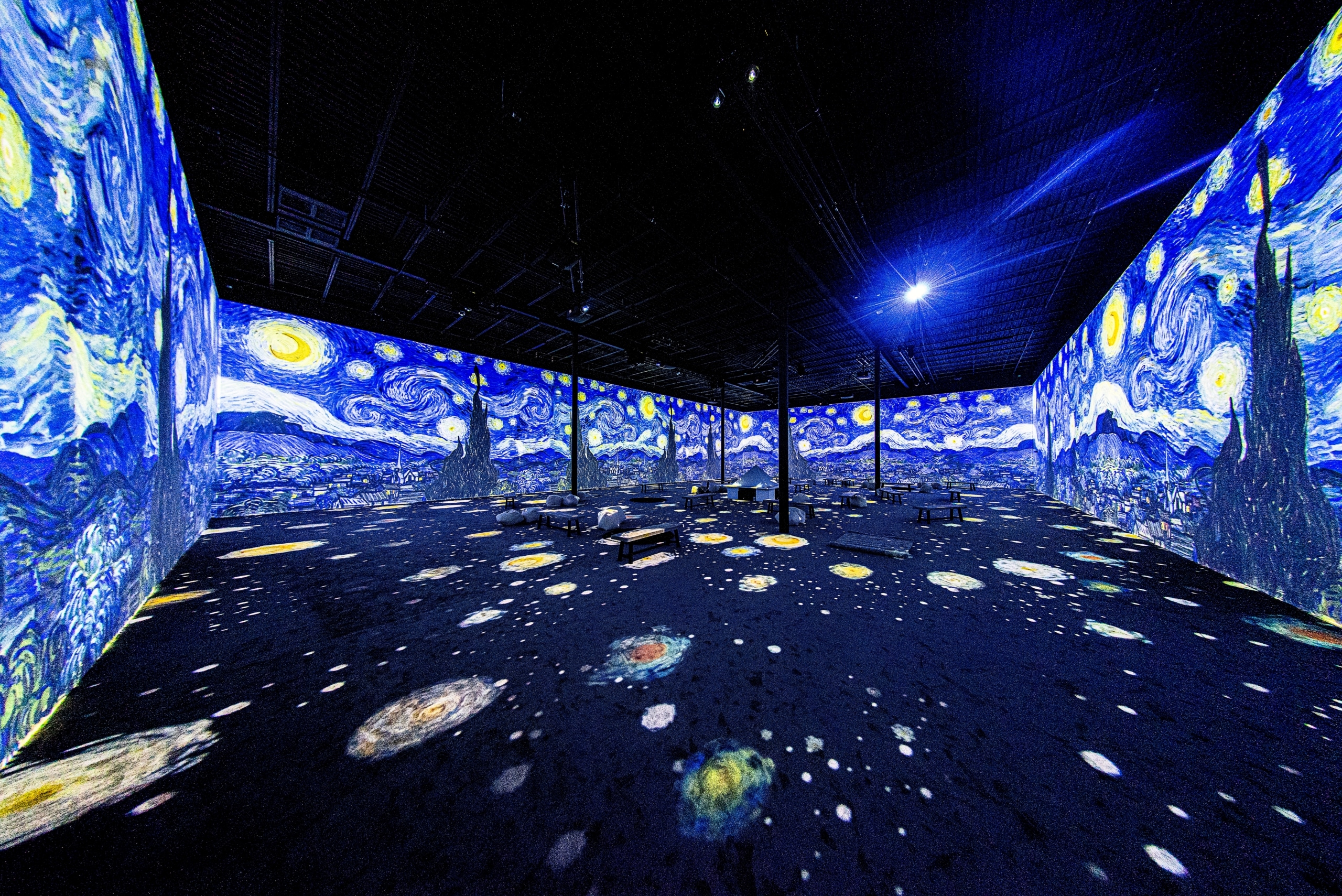 Van Gogh The Immersive Experience Review
Van Gogh: The Immersive Experience in Washington DC is a must see for art fans of all ages. In fact I would say that even if art or Van Gogh is not typically something you enjoy, this would change your mind. The exhibit is visually stunning, combining the traditional way people view art with technology that captures the wonder and uniqueness of Van Gogh's work. It is also educational, allowing visitors to learn more about the artist, mostly through his own words. I learned a lot about him and left feeling more connected to artwork I've always enjoyed. The videos, photos, and even write-ups like this cannot do it justice, this is something you have to experience for yourself.
After walking through various pieces of Van Gogh's work including a three dimensional look at his bedroom in Arles, we entered the projection room. Thanks to the floor to ceiling and wall to wall mapping, you are stepping into Vincent's paintings and become one of the many brushstrokes in his most iconic paintings. Prepare to be inspired as you sit, stand, or even lay down if you are comfortable, letting the colors and the music wash over you.
Once we tore ourselves from the awe-inspiring projection room, we saw more artwork and even had a turn to be artists ourselves. Included with your ticket is a room where you are invited to color some of Van Gogh's paintings. When you are done they will tape them to the wall, or you can take it home, but before you do be sure to have it scanned and digitally placed on the wall. After that was a VR experience (for a small fee) where you step into a day in the life of Van Gogh.
"For my part I know nothing with any certainty, but the sight of the stars makes me dream."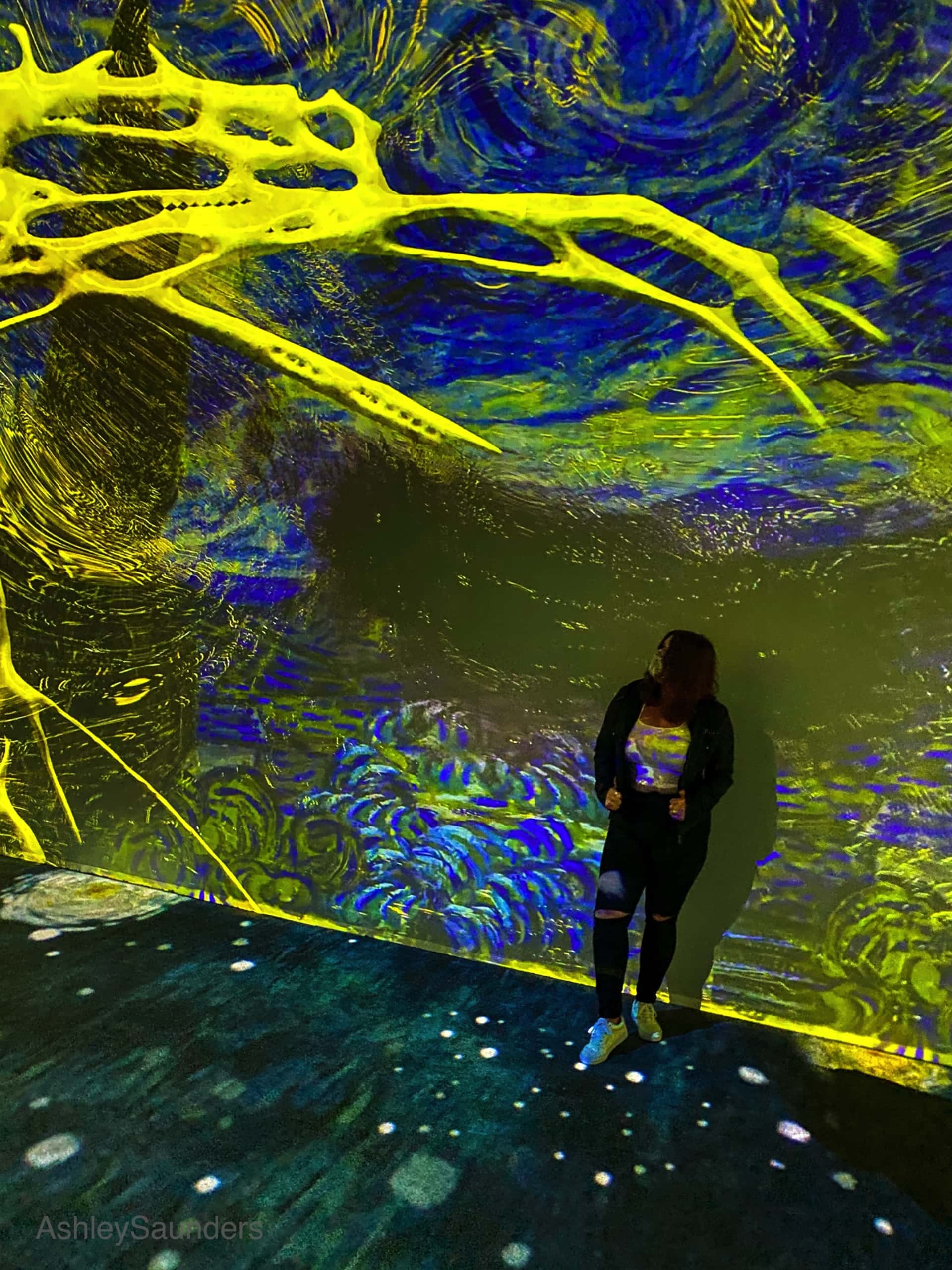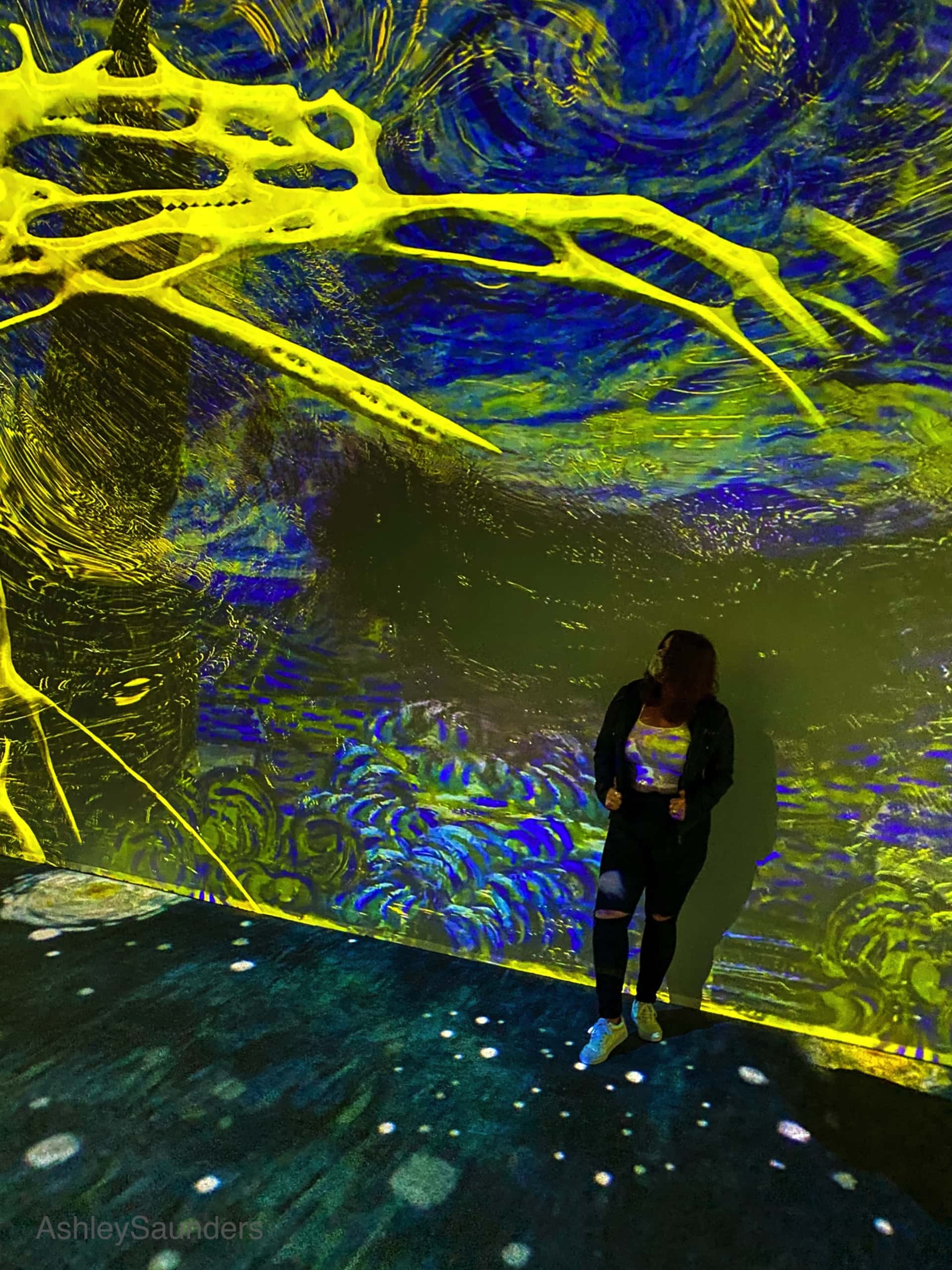 Let's talk about safety during this crazy time in the world. Masks are required for all guests inside the venue (some great Van Gogh themed ones are available for purchase in the gift shop). Tickets give you a specific time of entry which allows them to keep the area from becoming overcrowded. In the coloring room, hand sanitizer is readily available and you can find it throughout the building as well. Feeling a little iffy on the VR aspect? No need to worry. Not only did they clean the seat and the headsets but they also give everyone disposable masks that cover all aspects of your face except your eyes. It was a new one for me but I felt super safe after seeing the precautions the venue had in place.
All in all, this experience will leave a lasting impression on visitors and leave them wanting more. It is absolutely incredible and something everyone should get a chance to see when it comes to town.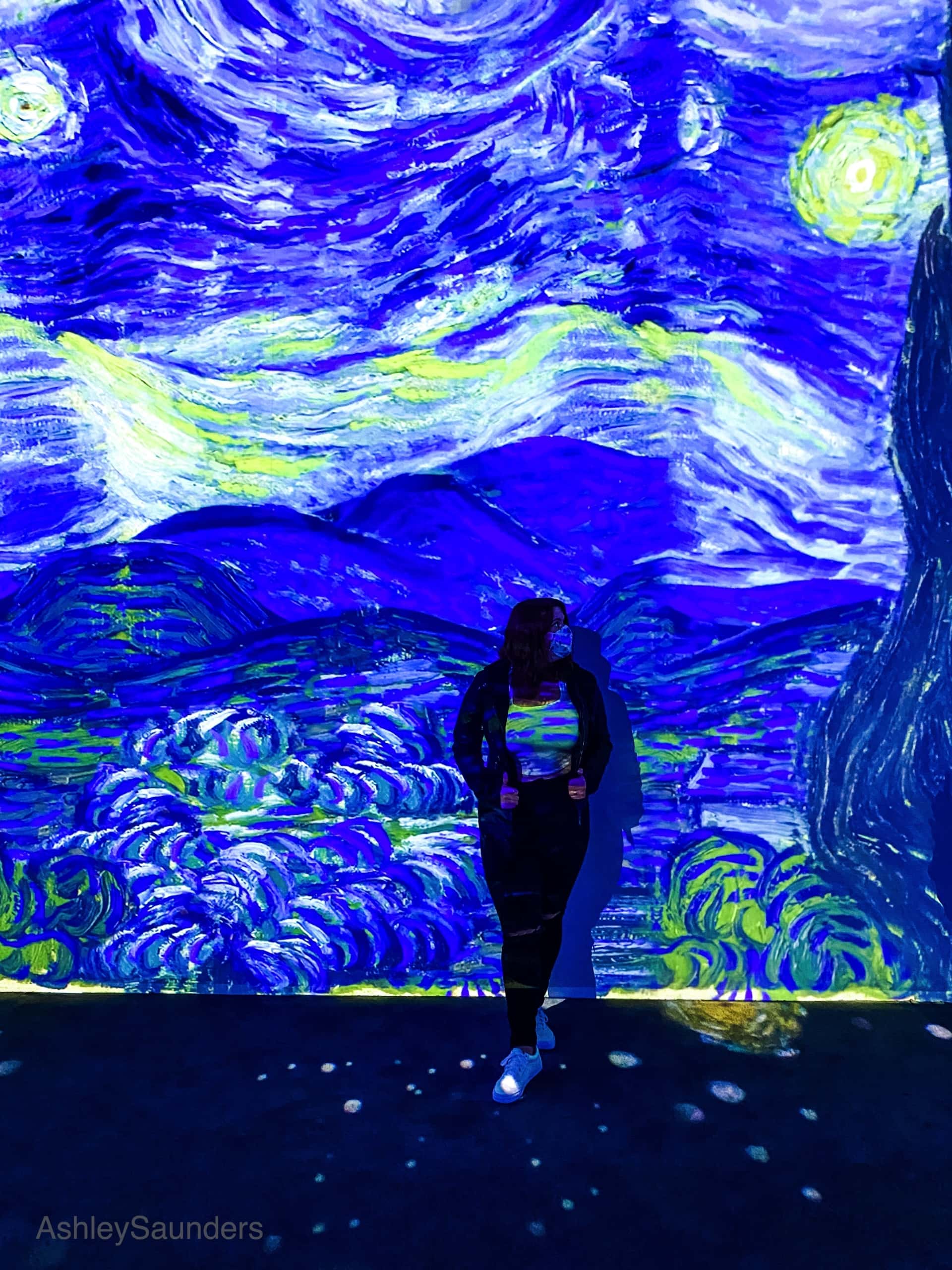 About Van Gogh The Immersive Experience
Inside the 360-degree digital art experience visitors will step into more than 300 of Van Gogh's sketches, drawings, and paintings through the use of floor-to-ceiling digital projections, made possible by state-of-the-art video mapping technology. Before and after stepping into the projection room, additional galleries allow visitors to explore the life, works, and techniques of Van Gogh. Artists of all ages will also delight in a drawing studio where they can embrace their inner Van Gogh and digitally display their work on the screens for all to see.
The exhibition also includes a one-of-a-kind VR experience in a separate gallery. This multi-sensory experience guides the viewer through a ten-minute journey on "a day in the life of the artist," providing a chance to discover the inspiration behind some of Van Gogh's most beloved and iconic works, including Vincent's Bedroom at Arles, and Starry Night Over The Rhone River.
Tickets are on sale now for Washington DC and other locations across the country.
All ticket holders will also receive access to an interactive landing page, enhancing the edutainment experience, allowing guests to explore the story behind the exhibit and enjoy online activities. These include 360º panoramas, created from Van Gogh artworks, visual trivia, and fun facts. Plus a "downloads" section with templates of Van Gogh's main artworks to color.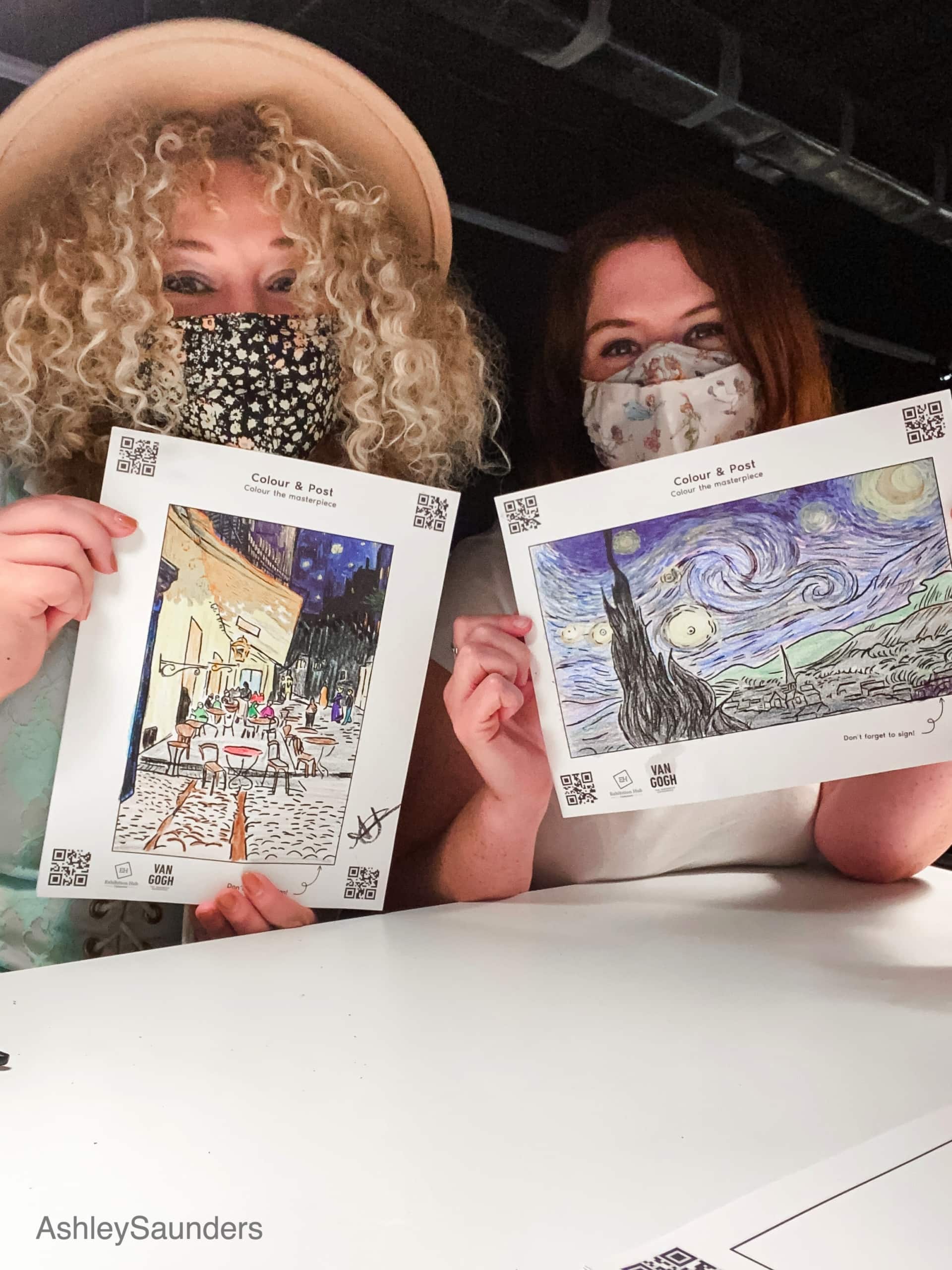 Get your tickets for Van Gogh: The Immersive Experience now!