Now available to own on Digital HD and coming to 4K Ultra HD, Blu-ray and DVD November 16, is the very punny adventure that takes viewers on an epic quest up the Amazon River, Disney's Jungle Cruise. Read on to see what must see bonus features are available when you bring the jungle into your home. Spoiler alert, I cannot wait to see the outtakes and deleted scenes.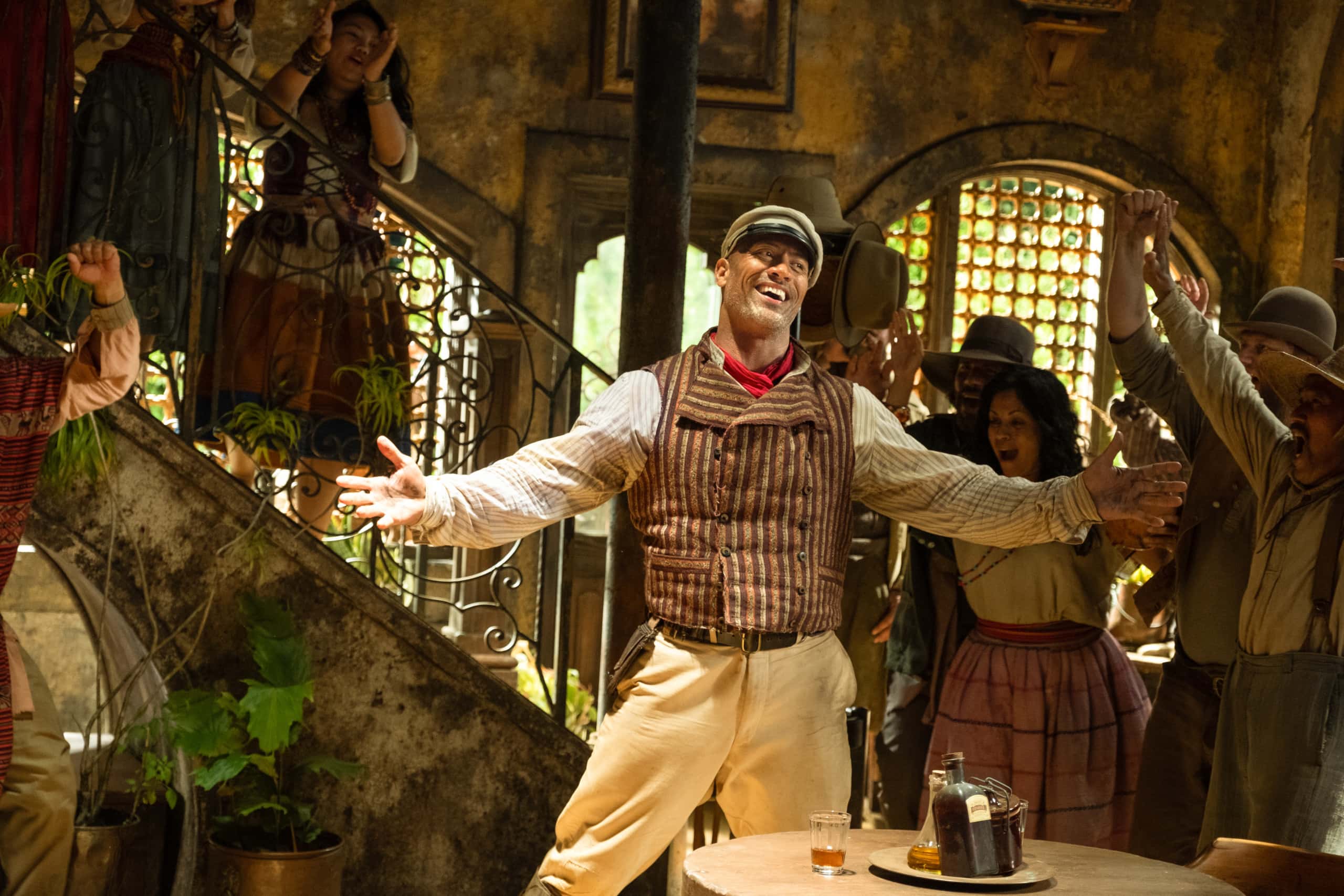 Jungle Cruise
Out of all the boats she could have booked to go down the Amazon, this one is by far the cheapest. Dr. Lily Houghton (Emily Blunt) is on the hunt for an ancient tree that could change the future of medicine. Teaming up with wisecracking skipper Frank Wolff (Dwayne Johnson), the duo, along with her brother MacGregor (Jack Whitehall), face incredible obstacles, both real and fake as they traverse the river.
Unfortunately they are not the only ones looking for the tree. With both earthly and supernatural adversaries to contend with, Lily and Frank must learn to trust one another and work together. After all, the fate of mankind is in their hands.
RELATED: Jungle Cruise Movie Review: Adventure, Charm, and Puns Equal Epic Fun
Jungle Cruise is Indiana Jones meets Pirates of the Caribbean meets The Mummy (99). It packs in adventure, thrills, and heart while never taking itself too seriously. Within the first 10 minutes you are hooked and wanting more. Come for the backside of water, stay for some serious fun.
RELATED: All The Jungle Cruise Easter Eggs & Puns You May Have Missed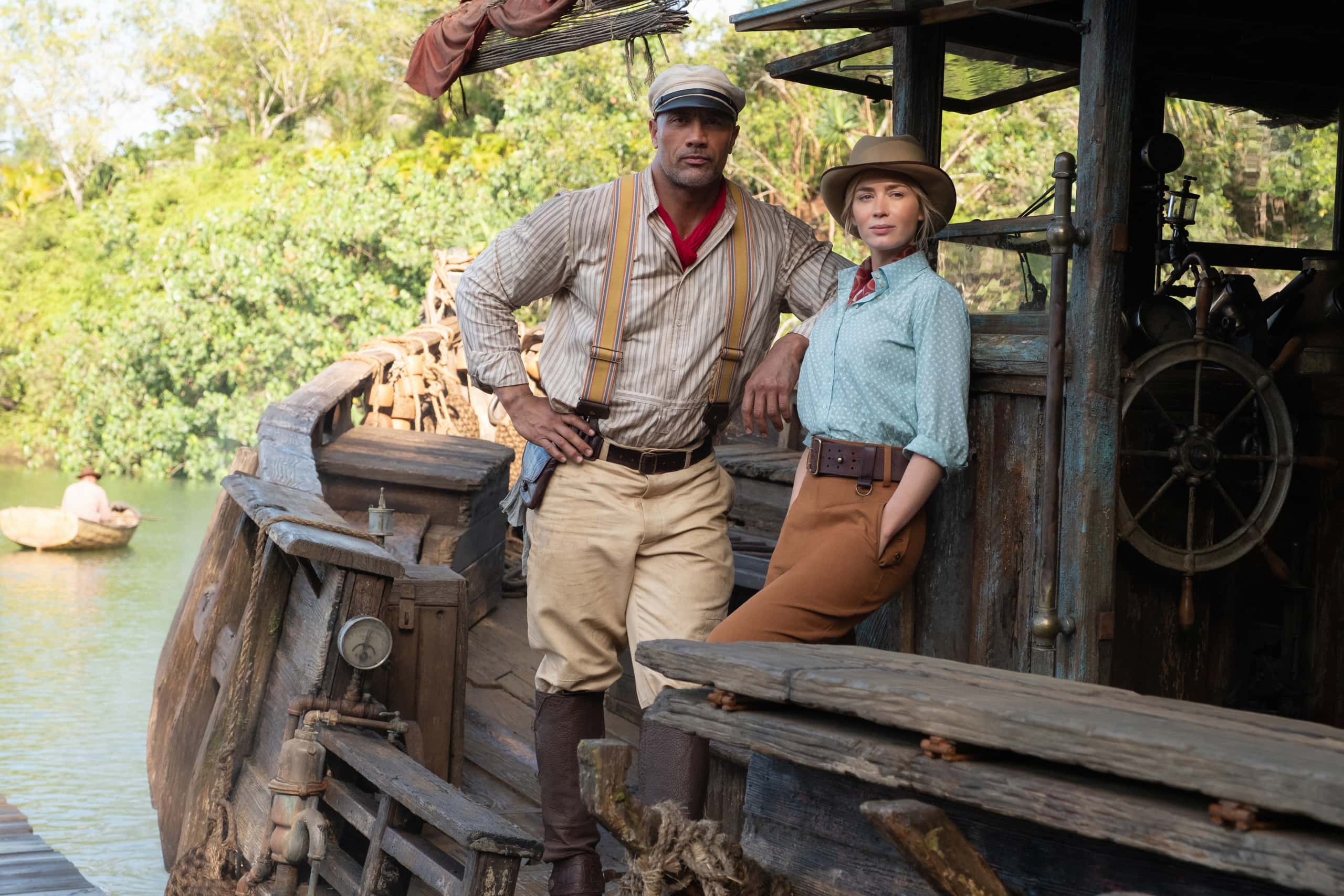 Jungle Cruise Digital HD Bonus Features
Jungle Cruise Expedition Mode: Climb aboard a ramshackle tramp steamer (or your own couch) to learn fun facts, discover Easter eggs and catch some pop-up trivia throughout the movie.
It's A Jungle Out There: Making Jungle Cruise: Director Jaume Collet-Serra, the cast and crew discuss the importance of the film's elements, from casting to makeup to the use of an ancient indigenous language, in creating the world that honors one of Disneyland's most beloved rides.
Dwayne And Emily: Undoubtedly Funny: Go on-set with the two stars, whose new-found friendship helped them project a natural onscreen chemistry. Although their characters challenge each other throughout the film, the actors make each other laugh. A lot!
Creating The Amazon: Explore the cinematic artistry involved in creating the world of Jungle Cruise, including how Frank's boat coursed "dangerous" water in a tank in Atlanta, how a town was built in Kauai, and how a ferocious jaguar came to life, among other amazing effects.
Once A Skip, Always A Skip: Join a panel of "Skippers" at the Disneyland Resort as they reminisce about the rewards, challenges and surprises they've experienced while helming the world-famous Jungle Cruise attraction, and hear their advice to aspiring skippers everywhere!
Outtakes: Step behind the scenes of the production to catch the cast in a series of flubs, falls, foibles — and a whole lot of laughter.
Deleted Scenes

MacGregor Drives The Boat
MacGregor Water Skis
Joachim And Nilo On The Dock
Frank Talks To Proxima & Lily's Nightmares
Sub Gets Stuck
Proxima Surprises MacGregor
Frank Gets The Cold Shoulder
Trader Sam And Lily Walk In The Jungle
MacGregor And Trader Sam Say Goodbye
Frank Makes Tea For Lily
The Backside Of Water
*Bonus Features vary by format
Get Jungle Cruise on Digital HD today from Amazon, Movies Anywhere, and other online retailers.