In Marvel's What If episode 3, Fury has a big week but it does not work out the way it has in the past. Someone is taking out the Avengers as Fury tries to recruit them and Loki decides he should in fact take over the Earth. Who is killing the Avengers? Let's get into "What If… The World Lost Its Mightiest Heroes?" with this What if episode 3 easter eggs and breakdown.
This is your spoiler warning if you haven't watched episode 3 of What If.
What If Episode 3 Easter Eggs & Breakdown
This episode of What If follows the Avengers comics Fury's Big Week but with different outcomes.
"There was an idea…" The famous line is said here again by Fury and finished by Black Widow.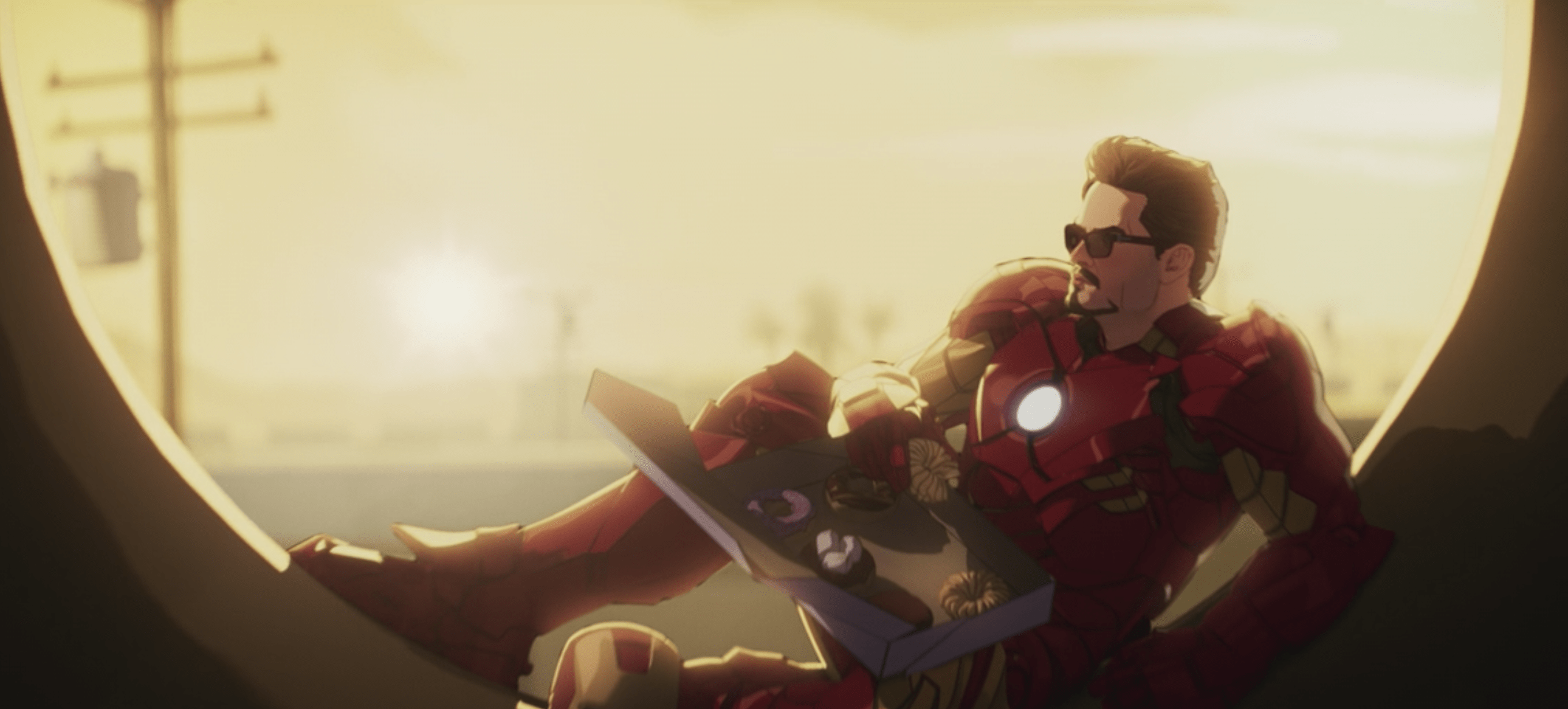 It's Monday. Fury and Black Widow track Tony Stark down to the donut he is currently lounging in. This is a scene from Iron Man 2. Fury convinces him to come inside. Stark is dying of palladium poisoning. Widow sneaks up on him to inject him with the antidote of lithium dioxide.
Unfortunately, in this world, someone tampered with the antidote and Tony Stark dies. Natasha is blamed and Black Widow is locked up for the crime.
The Watcher relates the original Avengers stories and how it turned them into a team. The Avengers theme is heard playing. But that is not what happens in this universe.
Crossbones (Brock Rumlow) is part of the SHIELD team that is in charge of escorting Black Widow to prison. Until she breaks out of the truck that is.
RELATED: What If Episode 2 Easter Eggs & Breakdown
Tuesday: Mjolnir and Thor have fallen to Earth. Fury gets the call about it from everyone's favorite Agent Phil Coulson.
Fury arrives in New Mexico and speaks with Hawkeye about the hammer and who it might belong to. Barton is sent up high to monitor Thor, just like in Thor. Hawkeye asks if Fury wants Thor dead, he does not. Hawkeye keeps an arrow trained on him just in case.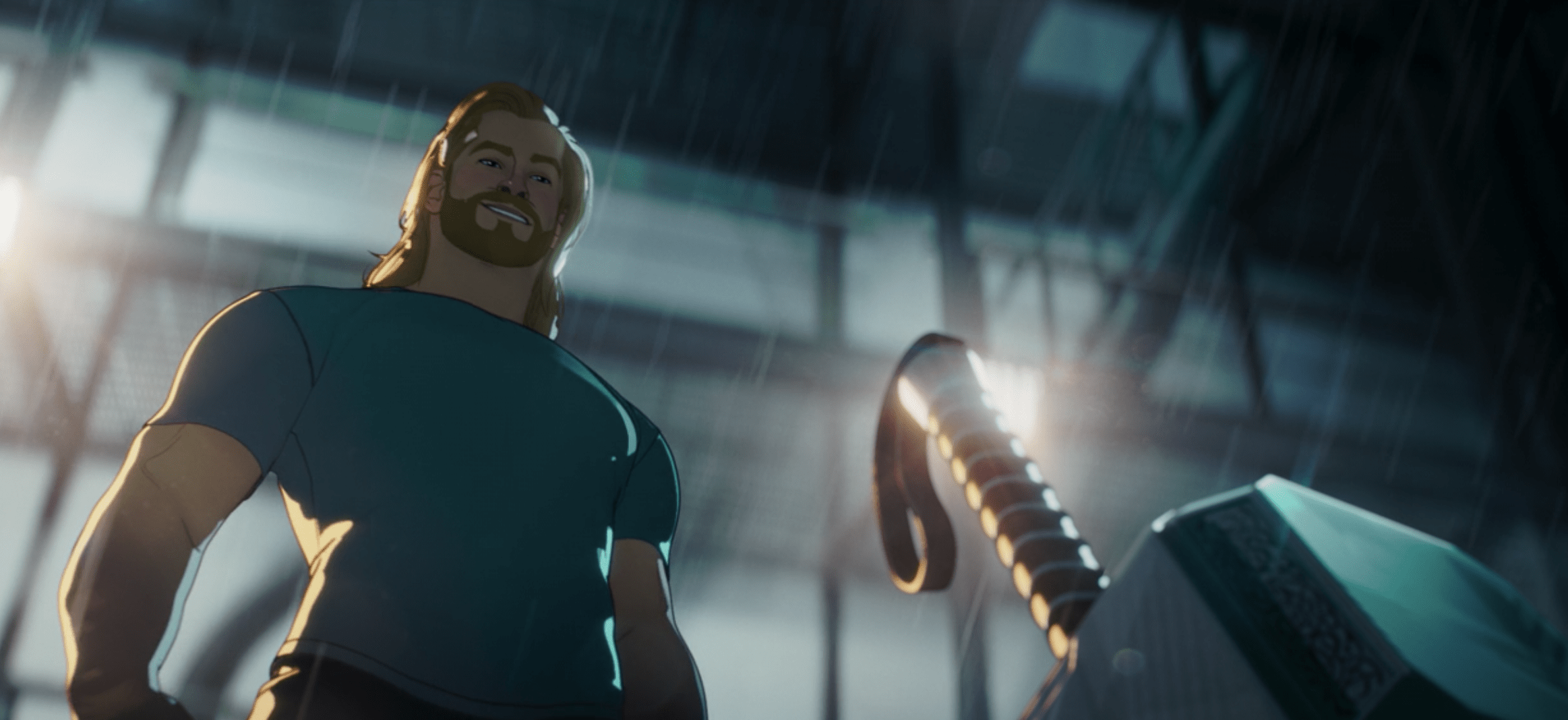 As he attempts to lift Mjolnir, Thor is killed by Hawkeye, or at least that is how someone made it look.
Thor's blood samples place him at almost 1000 years old.
When Fury goes in to question Barton he finds Hawkeye dead.
According to Coulson, Thor smells like lavender, even dead. Fury says his line again "There was an idea."
Wednesday: Black Widow visits Culver University in Virginia. This is where General Thaddeus Ross attempted to recreate the "Super Soldier" program. This is also where Bruce Banner had his incident that led to the creation of the Hulk.
Dr. Ross greets her. She is the daughter of General Ross. Natasha gives her the shot that killed Stark in order to find out what caused his death. Ross determines the antidote was never tampered with nor did it leave the syringe. A small projectile was fired from the needle and that is what killed Stark.
On the table we see a Stanley's Pizza Parlor uniform. This is a pizzeria frequented by Bruce Banner and Betty Ross. This also tips Natasha off that Bruce is nearby.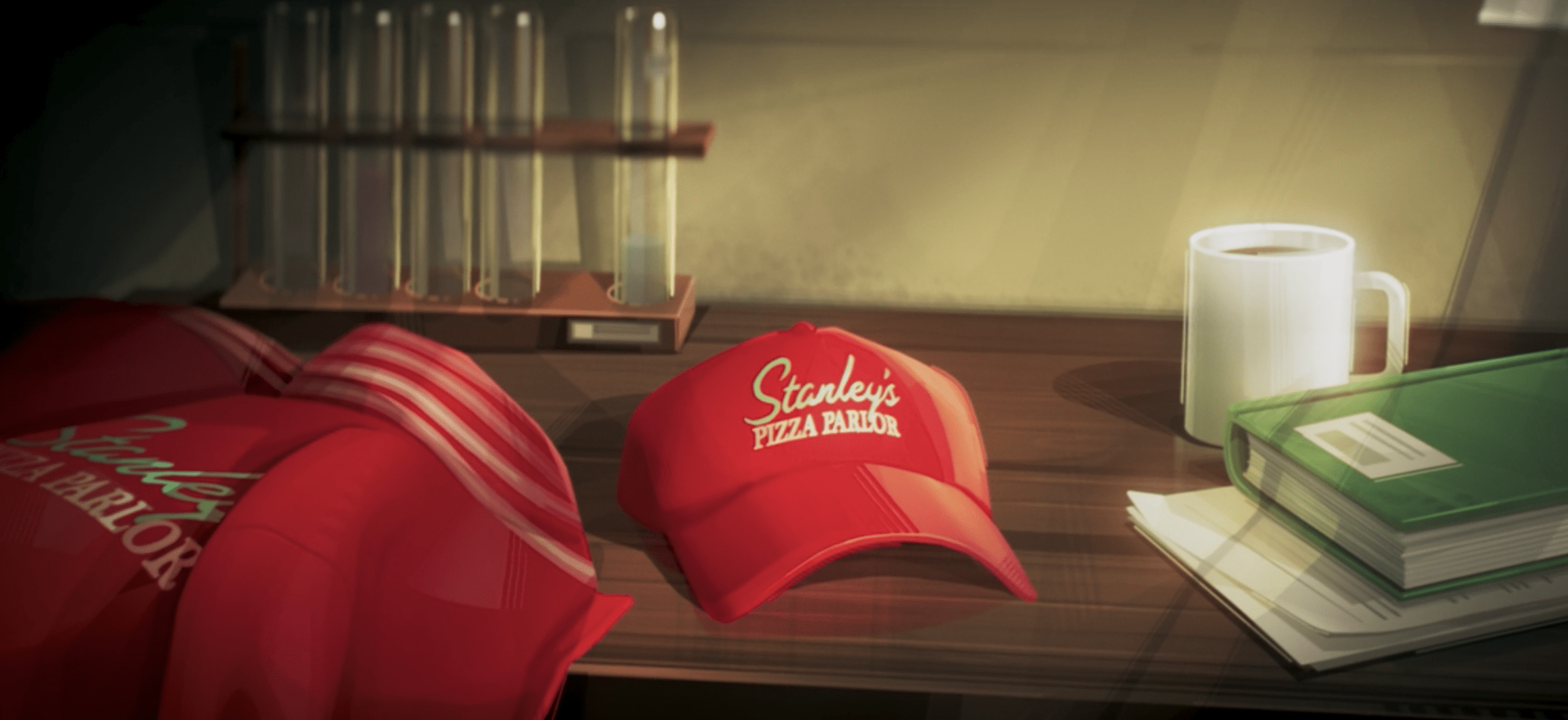 Fury figures out the assailant is going after The Avengers Initiative Recruits. Banner and Widow are the only ones left alive.
Meanwhile back in the desert Loki, Lady Sif, and an Asgardian Army descend on Earth to avenge Thor's death. Coulson says they look like they are from Middle-Earth. Loki tells Fury to kneel.
Bruce Banner and Black Widow are confronted by General Ross. But before Natasha can get him to safety he is shot by someone.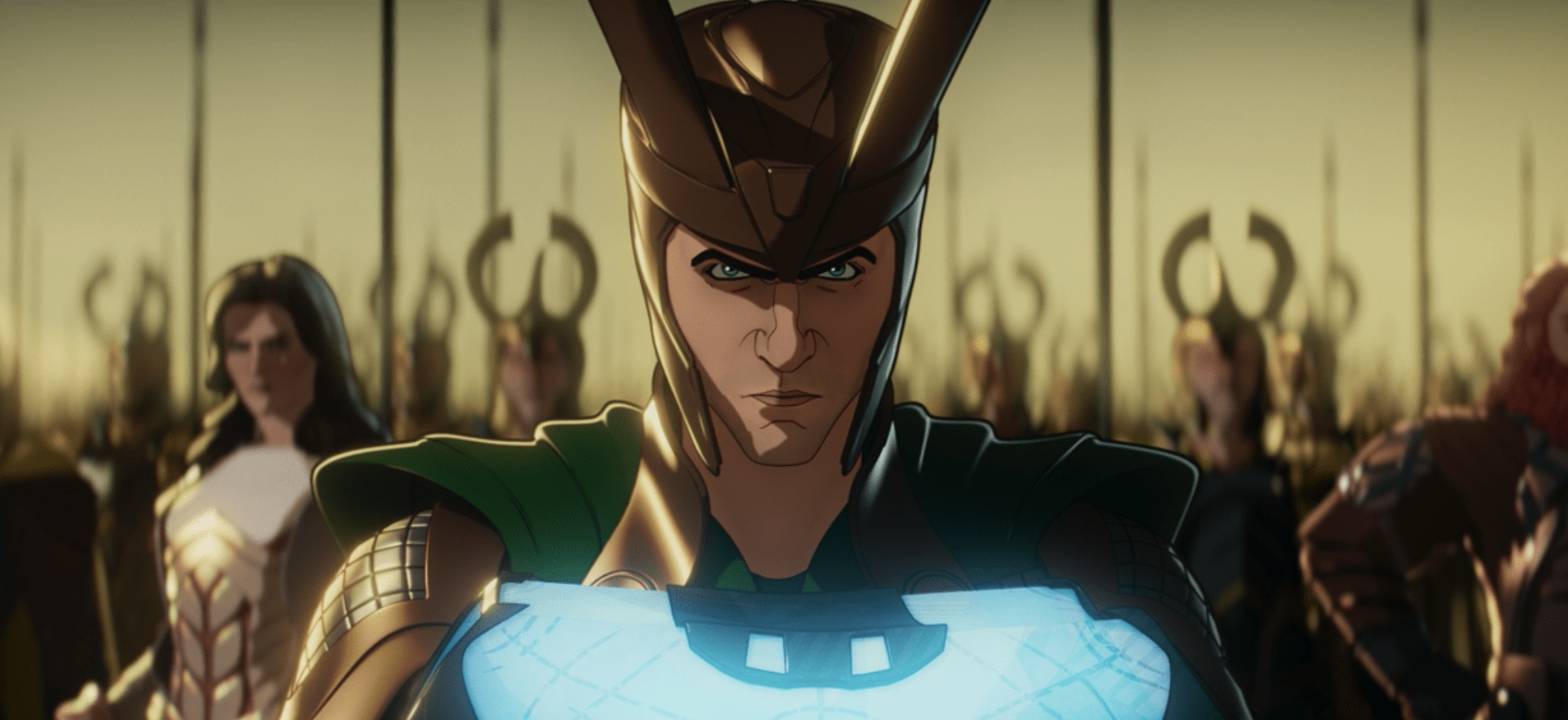 Loki is wielding the Casket of Ancient Winters against Fury, Coulson, and SHIELD.
Black Widow pose from Natasha as she runs away from Hulk. Unfortunately Hulk dies, by exploding.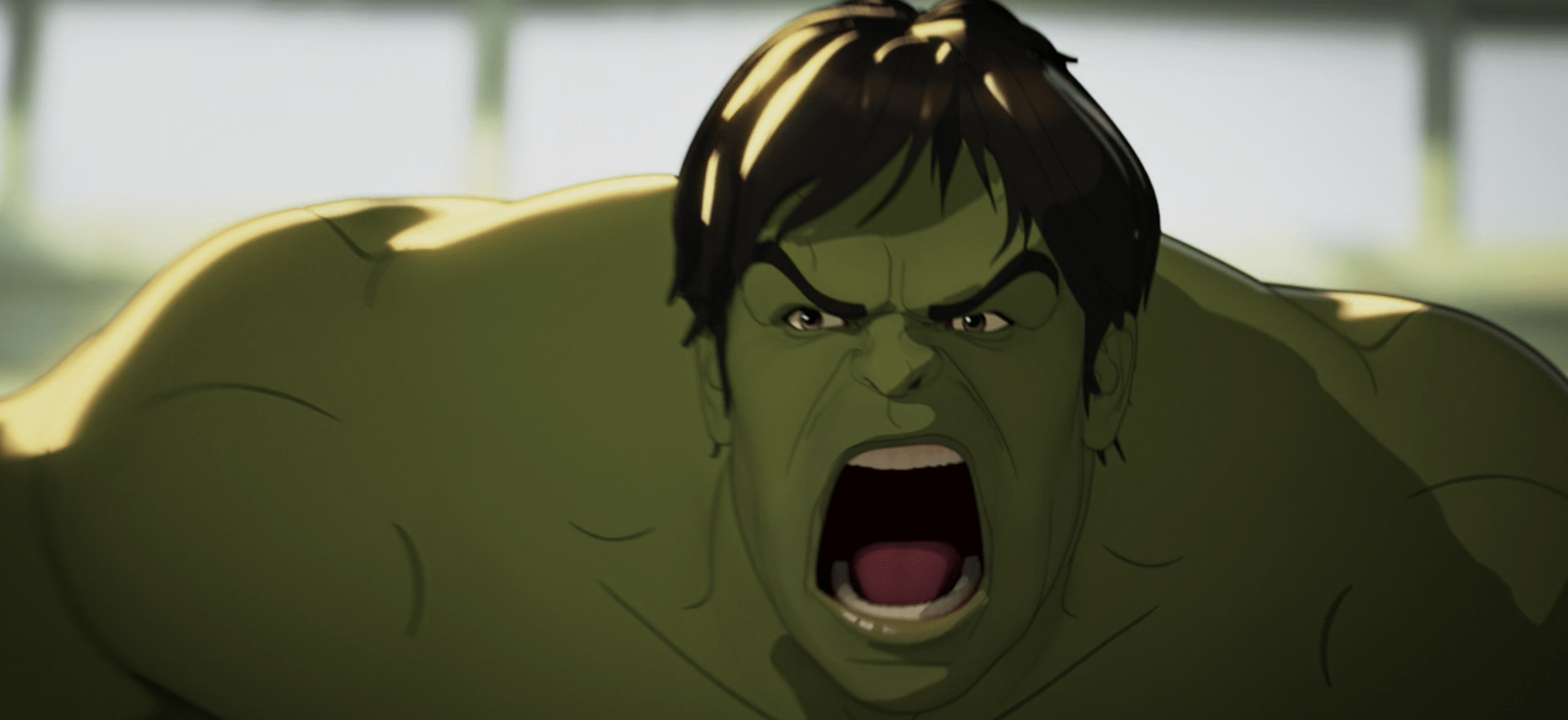 In the desert, Fury convinces Loki to team up to figure out who killed Thor and the other Avengers.
Natasha has escaped to Manassas Virginia. Still trying to stay off of SHIELD's radar, she is in a public library attempting to access SHIELD's files on the Avengers Initiative. But she is locked out of the system. Coulson gives her his password, reluctantly, but it proves his fanboying of Steve Rogers is still alive in strong even if Steve is not anywhere to be seen.
Coulson's Password is #SteveSteveSteveIheartSteve0704 …. 07/04 is Steve Roger's Birthday.
Blink and you miss it, those with access to the file are Coulson, Fury, Alexander Pierce, Maria Hill, and Janet Van Dyne. There is also a shot of when they last accessed the file. Janet who has been dead for 2 years accessed the database yesterday.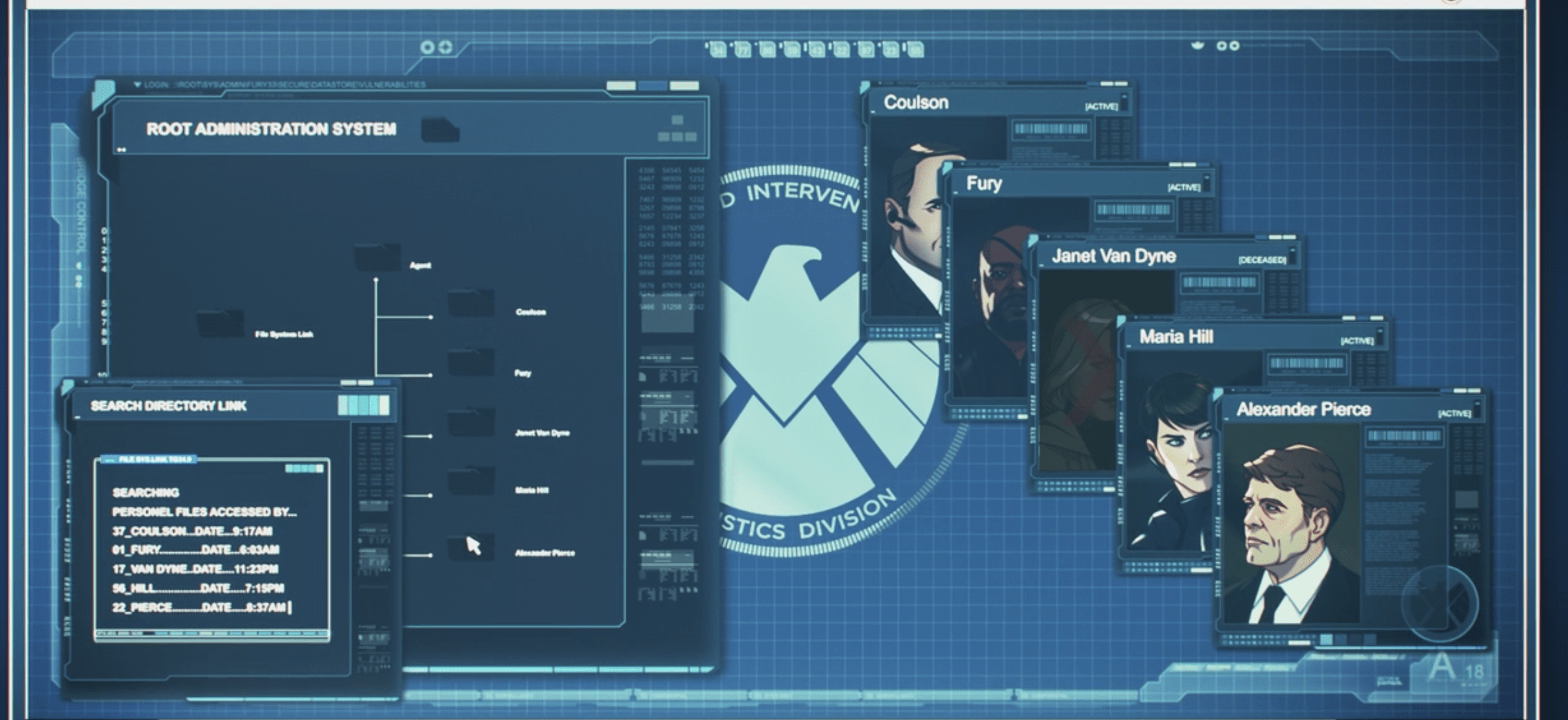 Unfortunately she is attacked before she can talk to Fury. She is beaten by an unseen assailant. She leaves Fury a voicemail: it's all about Hope.
Fury tells Coulson he isn't the only Avenger left. In the car, Fury almost uses the pager to call Captain Marvel, but he doesn't. He figures out what Black Widow meant by saying it's all about Hope. He seeks out Loki and we see The Destroyer.
On Thursday Fury goes to San Francisco where he finds the real criminal, Hank Pym in the cemetery near Hope Van Dyne's grave.
Hope died on a mission outside of Odessa Ukraine. Odessa is mentioned in Captain America The Winter Soldier as the place where Natasha was shot by The Winter Soldier.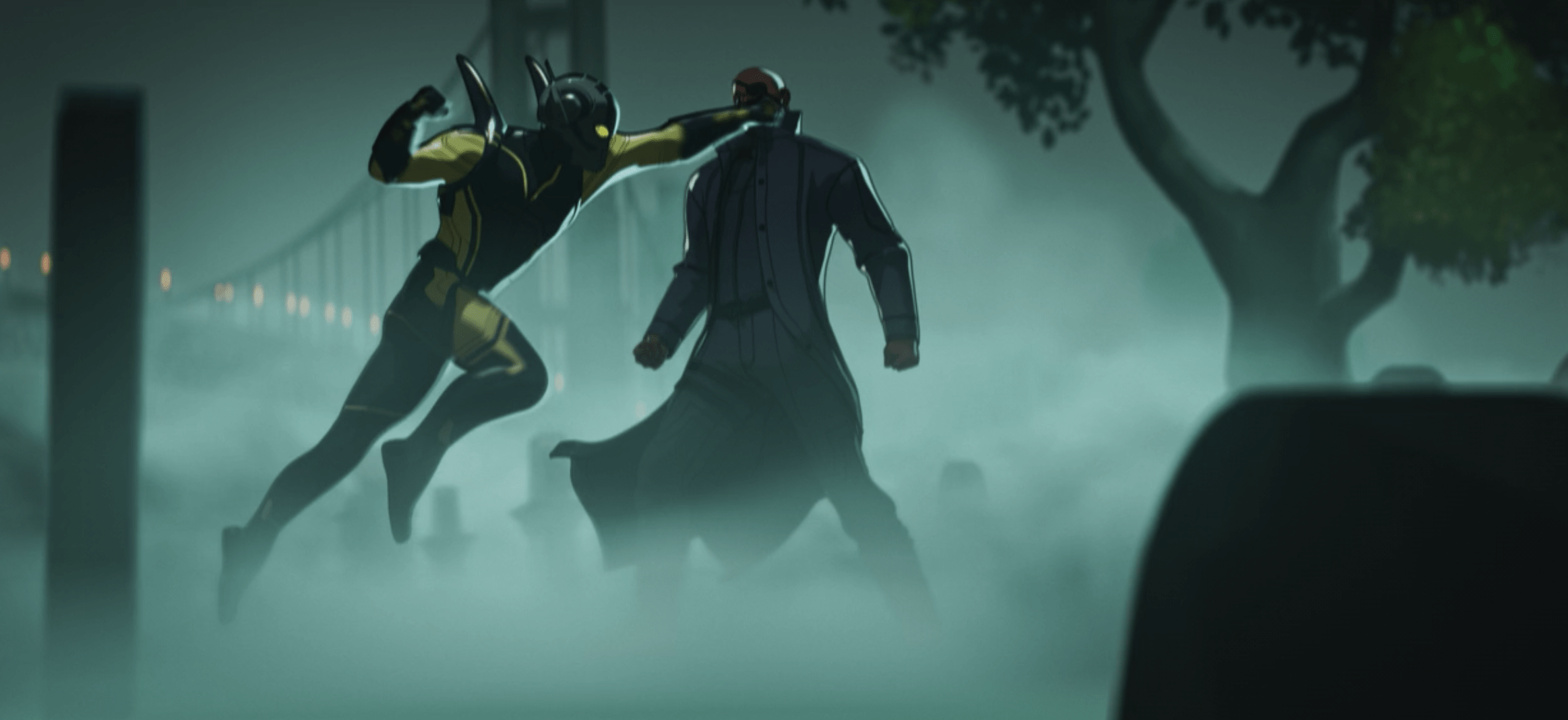 Hank's suit resembles that of Yellowjacket complete with the claw like appendages. As they fight, Fury gets the better of Hank again and again. It seems impossible until Loki reveals himself. He used his duplication powers to confuse and overwhelm Hank.
It's Friday at the United Nations and Loki has taken over the world. He uses the same speech he used in Germany in Avengers. "It's the unspoken truth of humanity, that you crave subjugation. The bright lure of freedom diminishes your life's joy in a mad scramble for power, for identity. You were made to be ruled."
In the final moments, Fury begins to build a new Avengers team: A frozen Captain America and Captain Marvel.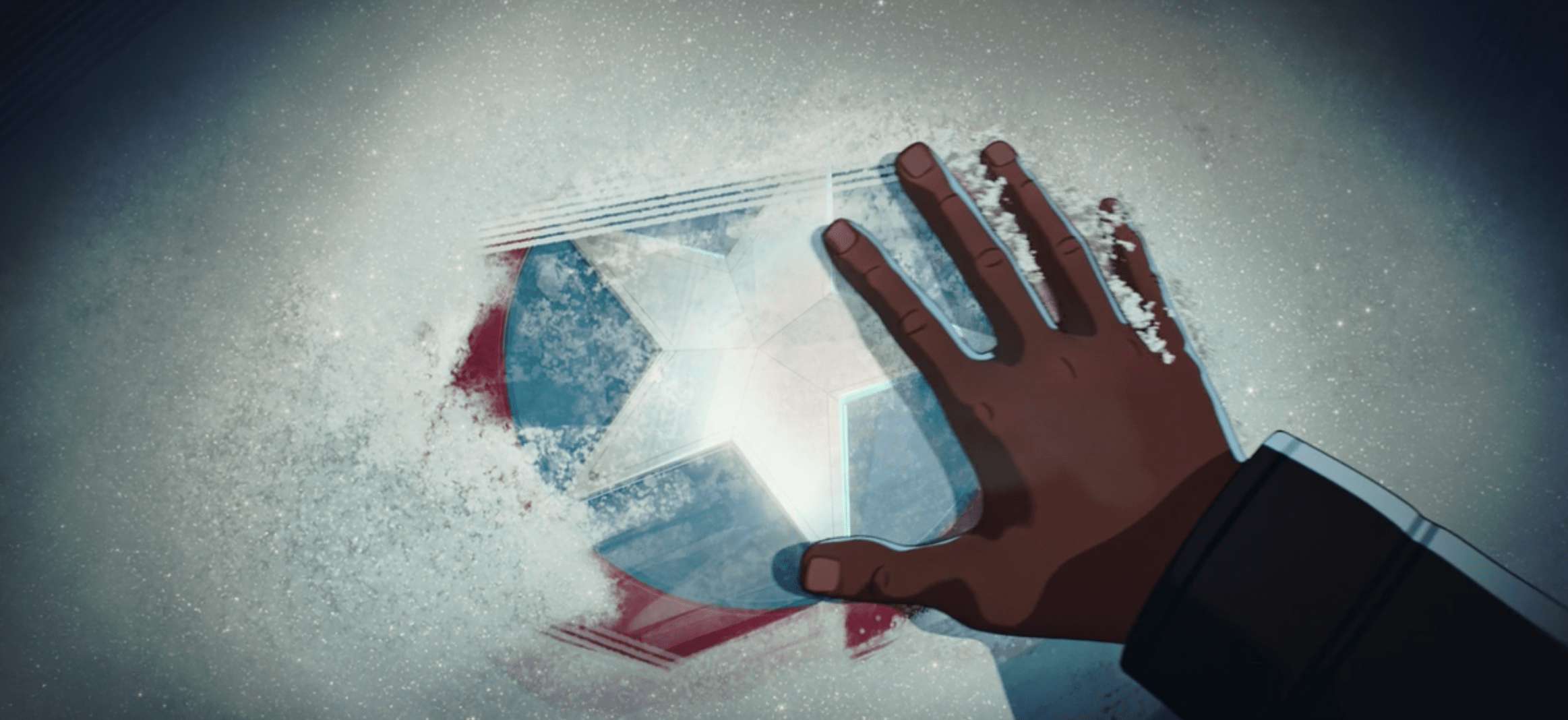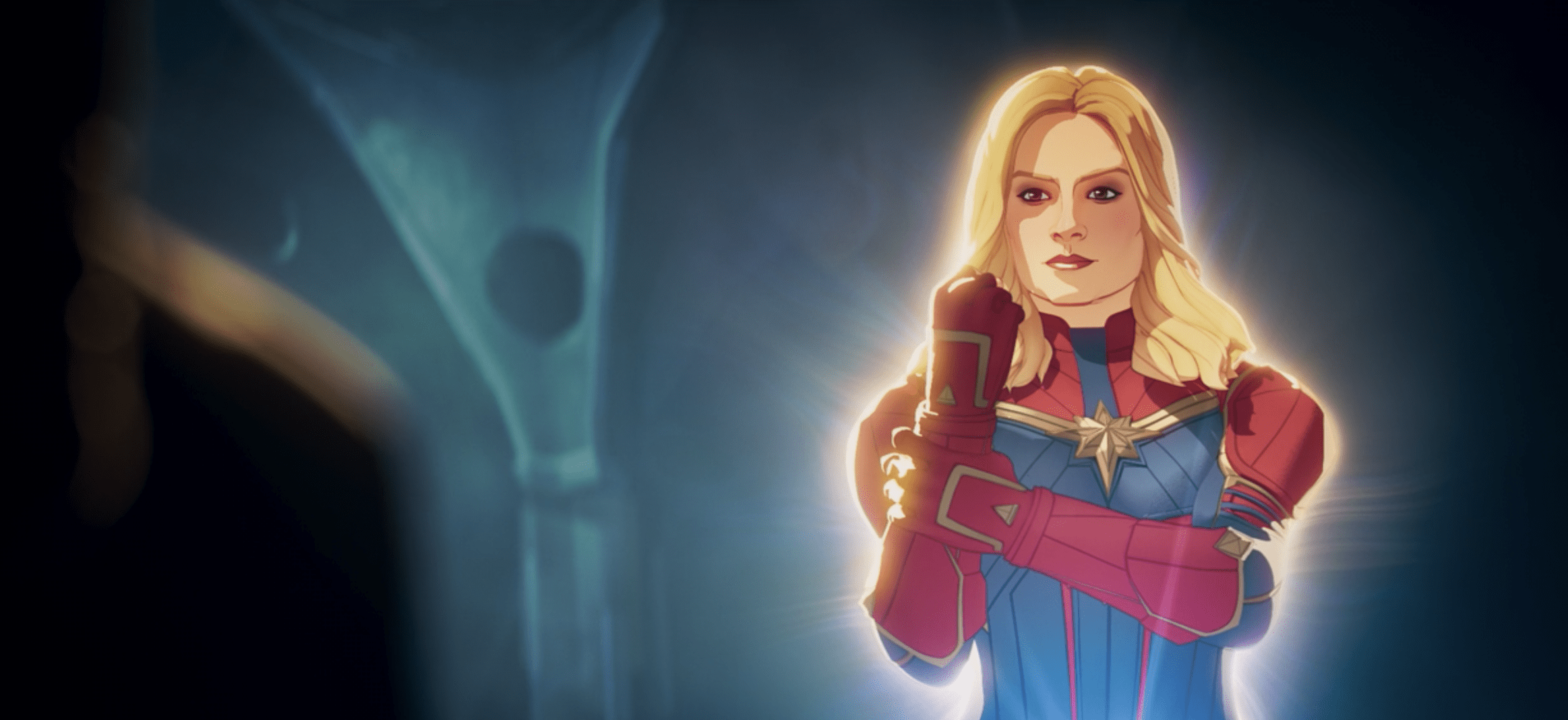 Marvel's What If is now streaming on Disney+.