Walt Disney Animation Studios' 60th film, Encanto is coming to theaters November 24, 2021. I was invited to watch 30 minutes of it and speak with the creative team behind the film. From what I have seen, Encanto is a gorgeous, fun, entertaining celebration of family and discovering what makes one unique. This little tease has me anxious for more.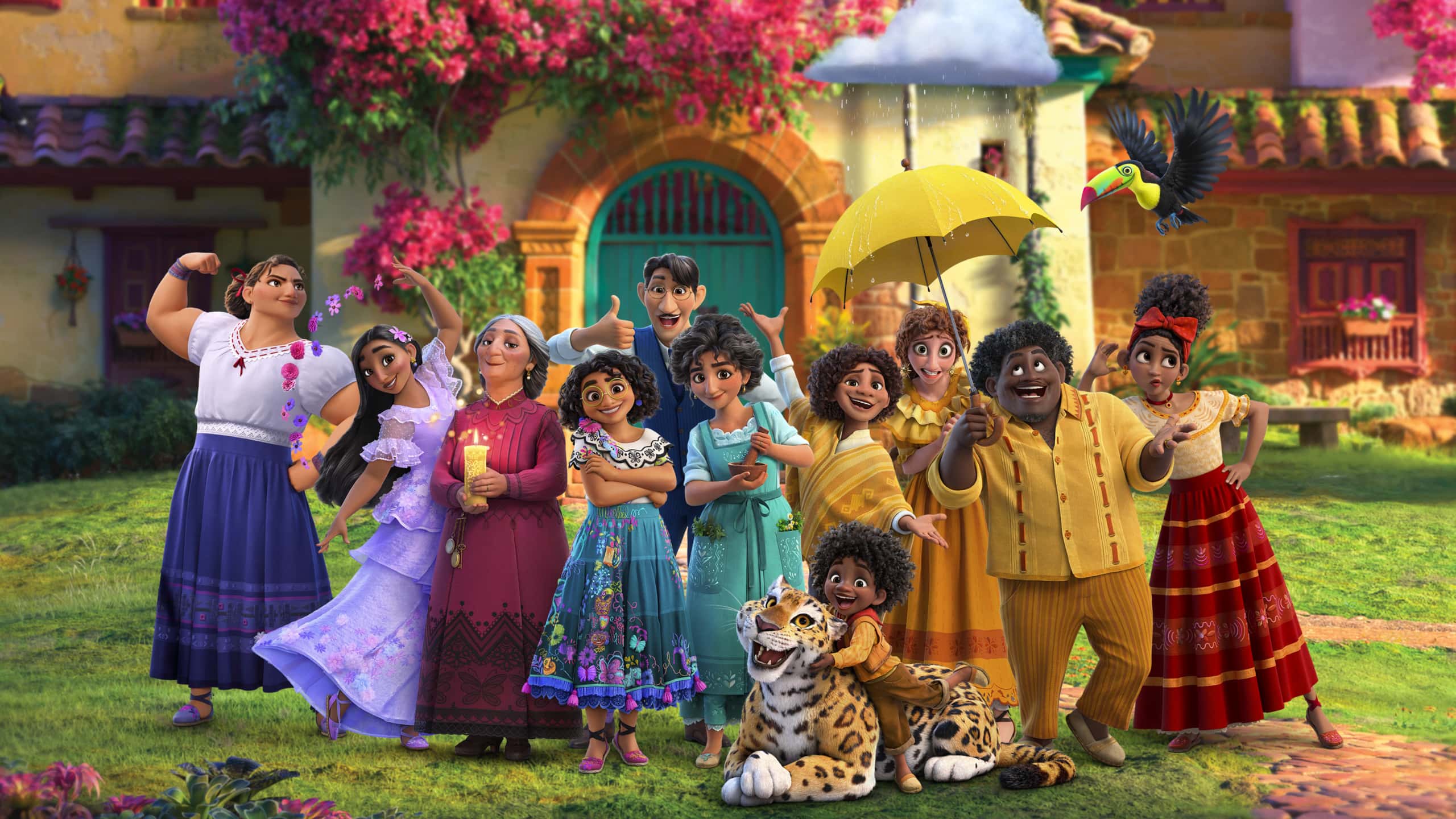 Behind the Scenes of Encanto
Director Byron Howard, Director and Screenwriter Jared Bush, and co-Director, Screenwriter Charise Castro Smith, Producer Yvett Merino, and President of Disney Animation Clark Spencer along with Associate Production Designer Lorelay Bové, Heads of Animation Renato dos Anjos and Kira Lehtomaki, and Animation Reference Consultant Kai Martinez walked us through some of the secrets of how this film came to life.
A culmination of five years and countless revisions, Encanto is a love letter not only to families but to the country of Columbia, where there are places the people who love there call Encantos, places of magic. This isn't wizards and wands but rather magic that is tied to emotions and traditions, a magical realism. And that was where the title and the story truly grew from, the idea that this magic permeates the area.
To help get the look, feel, emotions of Latin America, of Columbia correct in the film, they relied on the Colombian Cultural Trust, a group of experts to help with the authenticity of the film.
Yvett: They came on very early, working with Lorelay and the art team, and then with our asset team as we actually started building all the assets. There's ongoing meetings and collaborations with them, just to make sure that we are representing it correctly.
Lorelay: We would meet with the consultants weekly. We would design an environment or a costume and then we would show them just to make sure that every detail was correct. It would just plus our designs, our environments and our costumes.
Charise has a background working on horror films. She shared what it was like switching gears creatively to work on Encanto and bringing this family to life.
Charise: My background was really very different from this film. But I think what really makes good storytelling in any genre is just grounded characters and creativity, and it's applicable in horror and it's applicable in this movie. And it's a movie where, hopefully everyone who watches it will be able to relate to it, will be able to kind of see themselves, see their own families reflected back to them.
Byron: One of the reasons Jared and I landed on her specific writing is she has this amazing way of combining this idea of magical realism and the supernatural with things that are very relatable. Having her talent contribute to the tapestry of what this movie became was something we knew we couldn't do without.
Being the 60th film, how does it carry forward the Studios' storytelling tradition?
Clark: I think it does because it's a musical and really our founding was musicals. We've done all types of genres, but we are known for our musicals. But we take it to the, you know, 21st Century, take it to having Lin Manuel Miranda come in and take the music in a different way. At its core, it's harkening back to what we're known for, which is musicals, incredible storytelling where you fall in love with the characters and you feel emotionally tied to them, and you also laugh at them.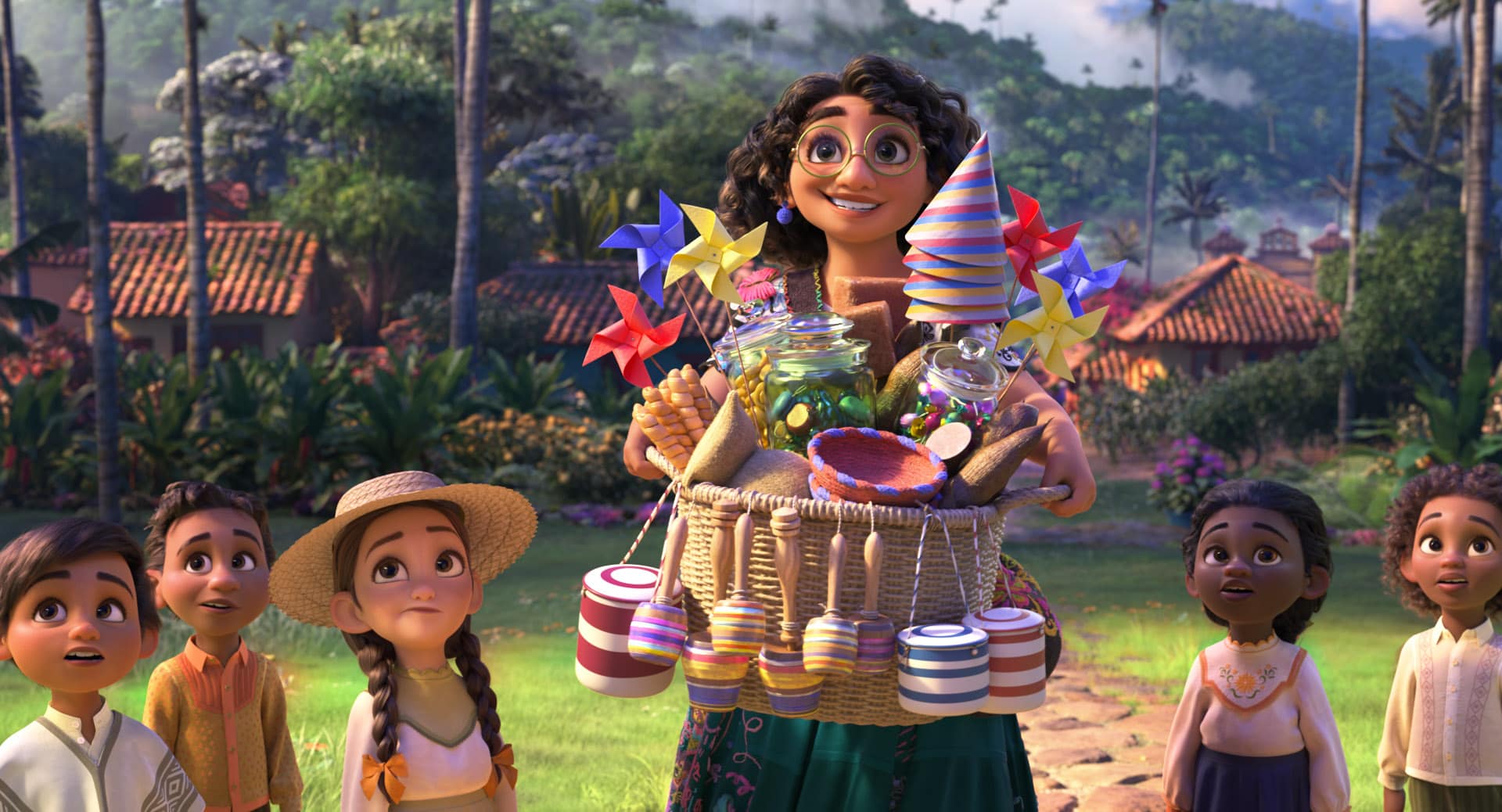 On working with Lin to create the music for Encanto:
Jared: Charise and I spent a lot of time delving into these characters, figuring out their backstories, and what makes them tick. I think we were constantly inspired by Lin's ideas in terms of what the characters might sound like, putting that back into the script.
Charise: Lin was incredibly helpful in shaping these characters. Also the musical styles that he chose for each of the characters' songs influenced the way that Jared and I wrote them.
Clark: It's unusual to actually have your songwriter come on quite so early in the process and that gave Lin such a great ownership and grounding in what he also wanted this film to be. So, when he's coming in, he's not just being given an area of the film that we think can be done in song. He has it instinctively in his own heart because he's been such a collaborator from the very beginning on this film.
For the musical numbers, Encanto enlisted choreographers to help with each sequence and animated from the moves they came up with.
Kai: We had the music and storyboards. And in some cases, we had the layouts. We would look at it all and then kind of imagine this world. It was very much like a musical theatre piece.
It seems like there is always something about the animation that is harder than the others to nail. Did you find that anything was especially challenging while animating this film?
Renato: The house was an incredibly challenging element of the film because it's this living, breathing thing that there's something moving. It emotes. That was very challenging. It took a lot of work by a lot of people.
Kira: I think on an emotional level, Mirabel was actually a really difficult character because she was somebody that really in the depths of her soul is trying to understand why she wasn't given this gift. And yet she exudes this upbeat attitude through a lot of it. She's really fun and quirky, but then a little not. But finding that right balance was really, really tricky.
How did the pandemic impact production?
Yvett: Oh, in every single way possible. (Laughs) It's such a collaborative environment and culture that we have here so when we had to shift to working from home, we had to figure out ways to help that happen. We ended up having a Zoom room open all day long just so you could hop in and talk and get together and just hang out sometimes.
It's been mentioned a lot and it's clearly evident when viewing the trailers, Encanto is a film about family. What do you all hope audiences take away from it?
Jared: I think that the number one thing is that many of us don't know our families as well as we think we do. And I think that our families don't know us as well either. So what I'm really hoping the takeaway is, is that people realize they need to ask their family questions. They need to seek to understand them differently, and see parts of them that are hidden sometimes. And, also show parts of themselves that they don't always bring into the light. I think, for me, that's the number one thing.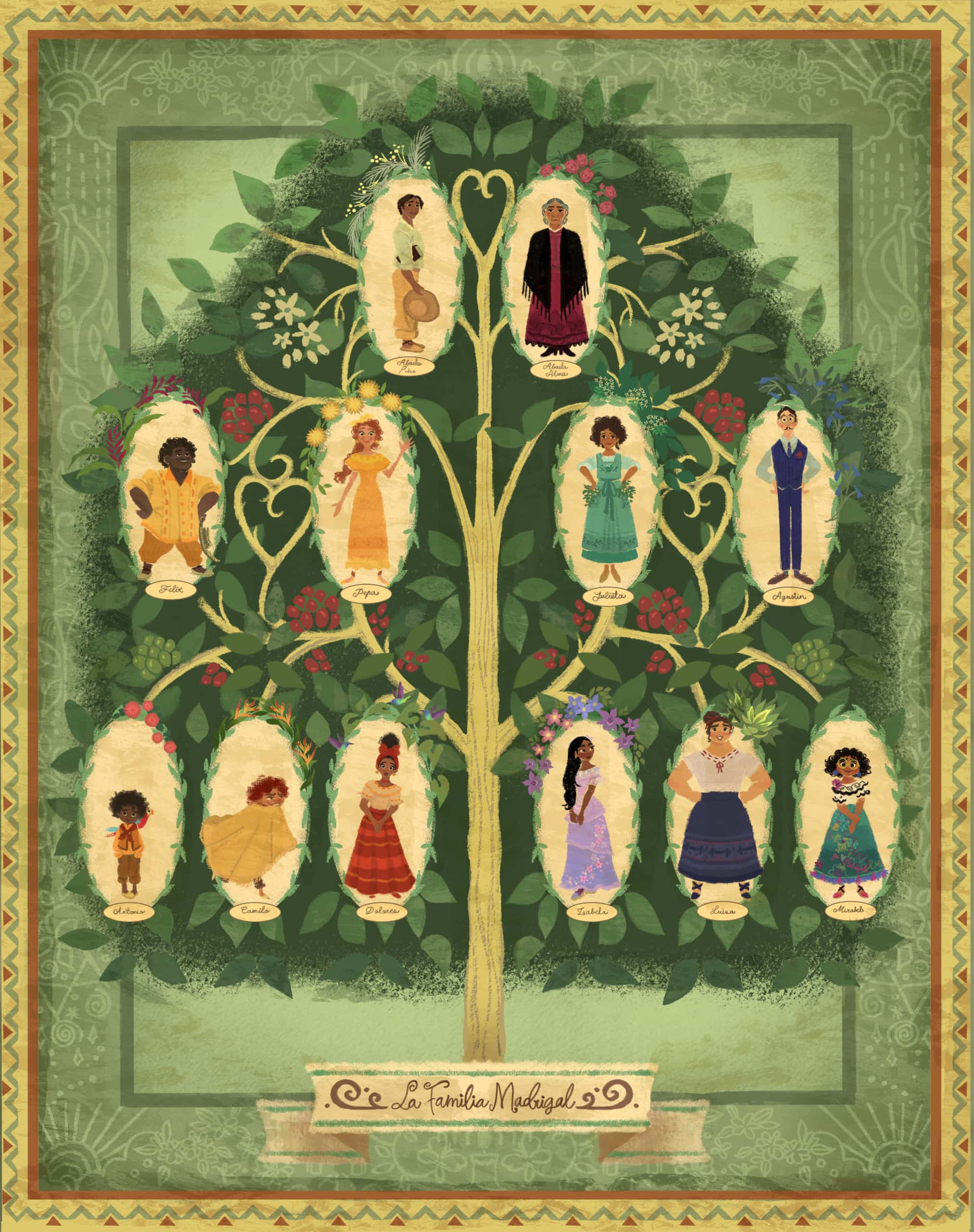 Encanto is in theaters November 24, 2021.