The Wonder Years delivered a premiere that expertly balanced nostalgia, humor, and drama. While this classic sitcom reboot retains its voiceover narration, setting, and coming-of-age tropes, it expands upon the world we remember and offers a look at what life was like for a middle-class Black family in the 1960s.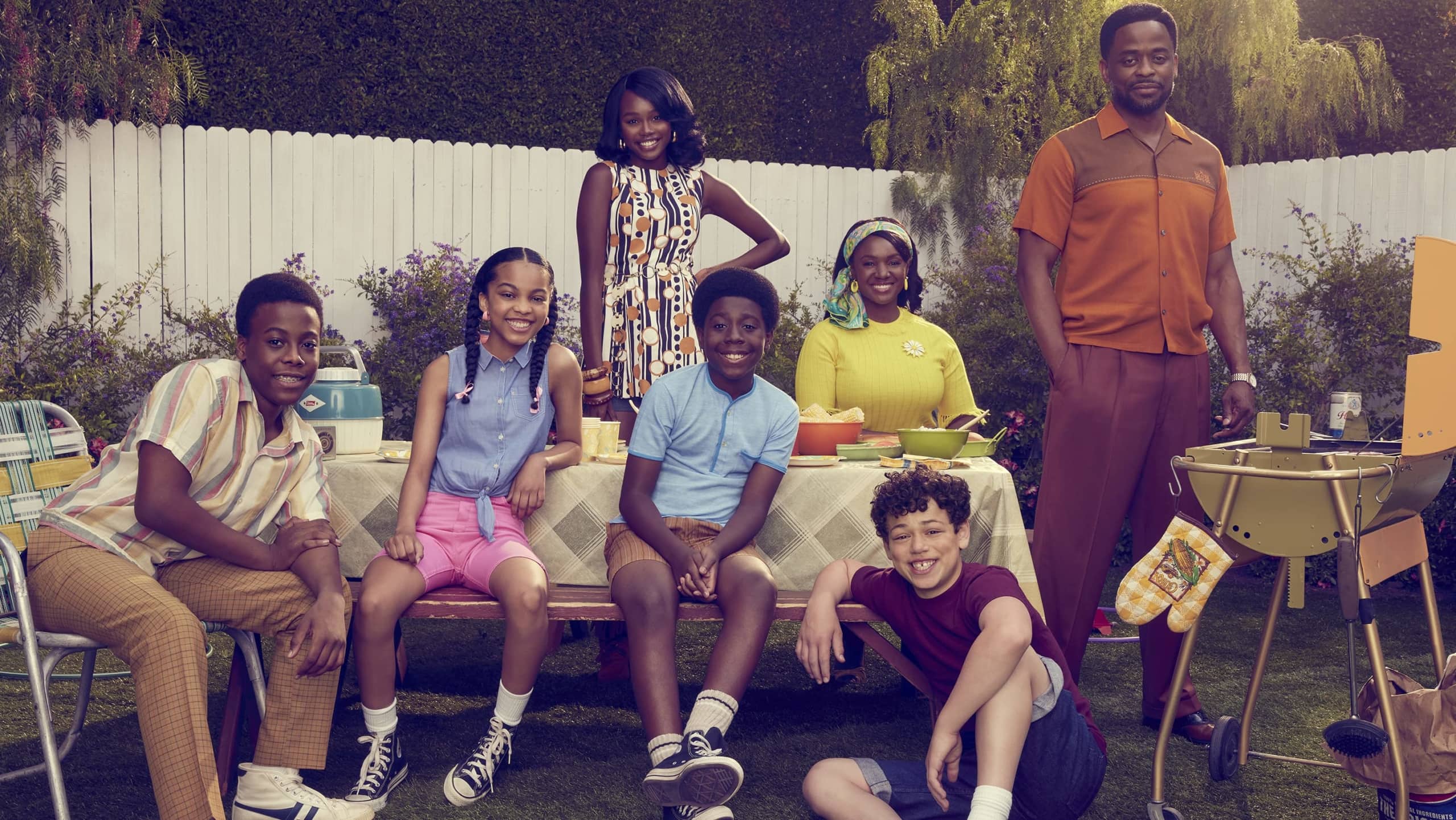 The Wonder Years Review
The Wonder Years follows the Williamses, a Black middle-class family living in Montgomery, Alabama. 12 year old Dean Williams (Elisha "EJ" Williams) is your typical suburban American child from a typical suburban American family. He's also the youngest of three children and like most tweens, is struggling to figure out himself. The story, while set in the past, is being narrated by the older and wiser version of Dean (Don Cheadle). His family consists of professor/musician dad Bill (Dulé Hill), career woman mom Lillian (Saycon Sengbloh), teenage sister Kim (Laura Kariuki), and big brother Bruce (who isn't seen but is off fighting in the Vietnam War). Naturally, living with so many accomplished people puts pressure on young Dean to find his place in their world.
During the pilot, Dean tries on the title of "The Great Uniter," attempting to bridge the gap between his white and black classmates. It is his innocent optimism and awkwardness that instantly endears Dean to the audience. Williams was perfectly casted in this role and does well in contemplating Cheadle's older Dean. Cheadle was born for this type of narration, adding just the right amount of humor and seriousness to any given situation, especially those that involve him explaining the micro-aggressions and prejudice he didn't understand as a child. What did that lunchbox comment mean anyway?
RELATED: Home Economics Show Review: A Hilarious New Offering From ABC
A scene stealer though is Hill's Bill who brings his innate coolness to the character, making you wish he was your dad. In one of the most hilarious moments in the episode Bill coaches from the sidelines much to the annoyance of Dean's actual baseball coach, Coach Long (Allen Maldonado). Maldonado and Hill's exchange reminded me of when his character Gus would get into it on Psych with Shawn. In truth the entire main cast nails their performances, which has me looking forward to watching their arcs play out over the season.
At first glance, it may seem like an odd choice to place a show in the 1960s. Comparatively, the original looked back on life 20 years prior not 40 years. I won't do the math but let's just say 20 years ago makes millennials seem old. However it is clear from the pilot there is still much to learn and appreciate from life in the 60s. Putting aside the clothes and sets, it's hard not to see the similarities between things they experienced then, like police brutality, divisive elections, and a flu pandemic, to what we are living through now.
Like its predecessor, The Wonder Years is a dramedy which was important to creator Saladin K. Patterson. This story about this family could not just be another comedy. It needed to have the gravitas to handle the serious issues that were happening in the late '60s like the assignation of Martin Luther King Jr. But he also wanted to showcase that there was still plenty to find joy in. It can be hard to strike that balance but Patterson and his team found it.
Balancing nostalgia, humor, and drama, this show makes you want to see more of the Williamses and find out what happens as Dean continues to grow up in a rapidly changing world. The Wonder Years team has delivered one of those rare pilots that proves this show does not need more episodes to find its stride, the foundation is strong and things are only going to keep getting better from here.
The Wonder Years airs on ABC and can be streamed on Hulu Wednesdays at 8:30pm ET.