Halloween has come to a galaxy far, far away and the new LEGO Star Wars Terrifying Tales stirs up some spooky fun with three chilling stories that may or may not have actually happened. Either way, something strange is happening on Mustafar, along with plenty of action, laughs, and that classic LEGO snark.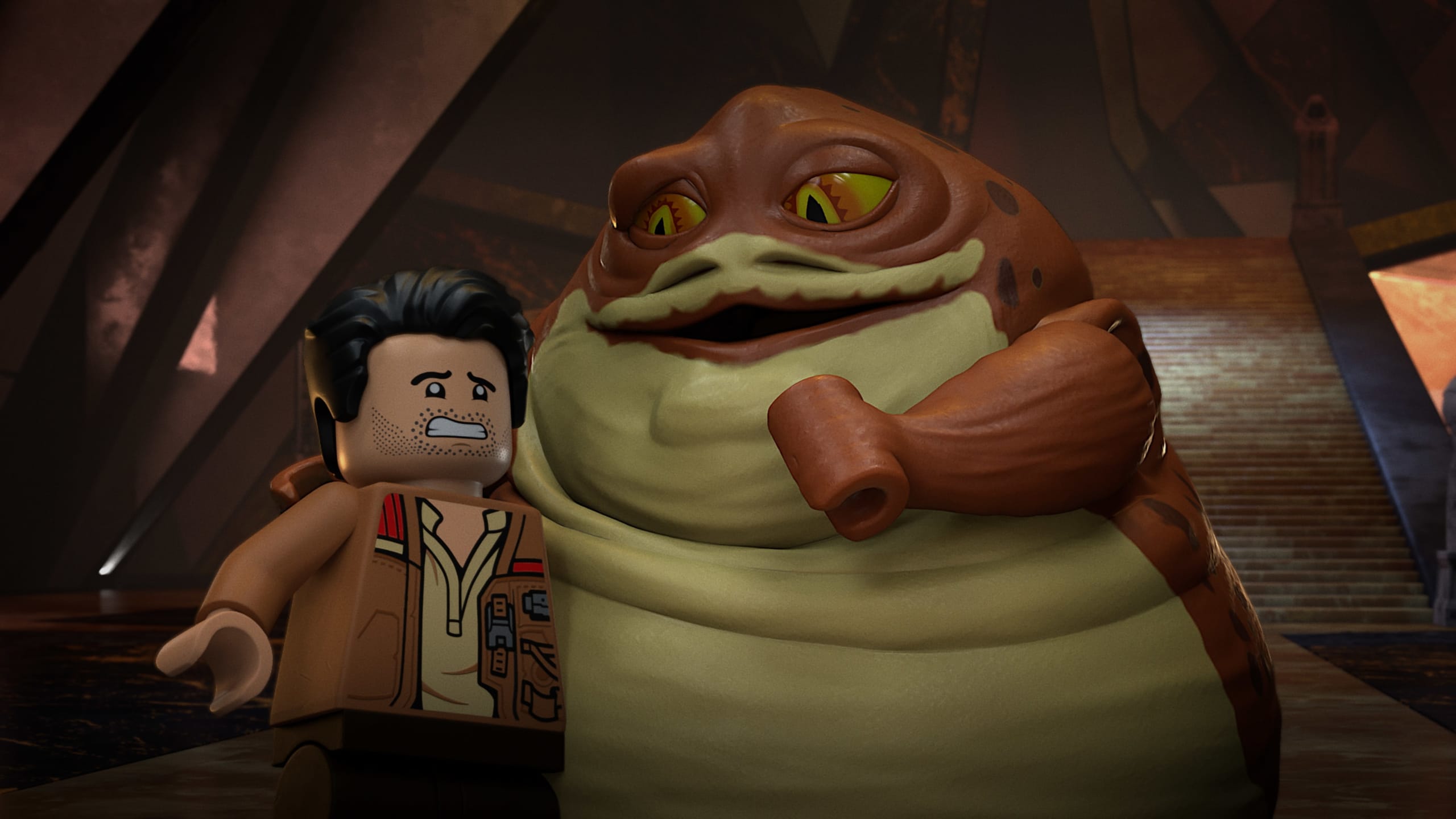 LEGO Star Wars Terrifying Tales Review
Last year, LEGO and Star Wars released the Holiday Special, which not only set out to redeem the 1978 special but also make fun and bring closure to the sequel trilogy. This time around, it's not Life Day but Halloween time and something is not quite right in a newly freed galaxy far, far away.
Terrifying Tales takes place after The Rise of Skywalker, and follows Poe (Jake Green) and BB-8 after they make an emergency landing on Mustafar, the location of Darth Vader's castle. There they meet the scheming business slug, Graballa the Hutt (Dana Snyder), who has plans to renovate the castle into the galaxy's first all-inclusive Sith-inspired luxury hotel. While they want for his X-Wing to be repaired, Poe, BB-8, Graballa, and Dean (Graballa's mechanic voiced by Raphael Alejandro) are lured deep into the castle by Vader's loyal servant, Vaneé (Tony Hale). Once he has them in a treasure type room, Vaneé shares three terrifying tales about ancient Sith artifacts and familiar villains from across all the trilogies. These stories are more like nightmares, leaving Poe, BB-8, and Dean to face their fears, stop an ancient evil from rising, and escape before it is too late.
LEGO Star Wars Terrifying Tales is part Tales from the Crypt, part Twilight Zone, with a dash of Marvel's What If…? The result is a fun, action-packed Star Wars special that will have fans wanting more of this creepy crew. It caters to all levels of the Stars Wars fandom and draws on moments from each trilogy. All while simultaneously making fun of the more absurd things in the galaxy, for instance does anyone really buy the story behind Maul's miraculous resurrection? Oh that's right we all do.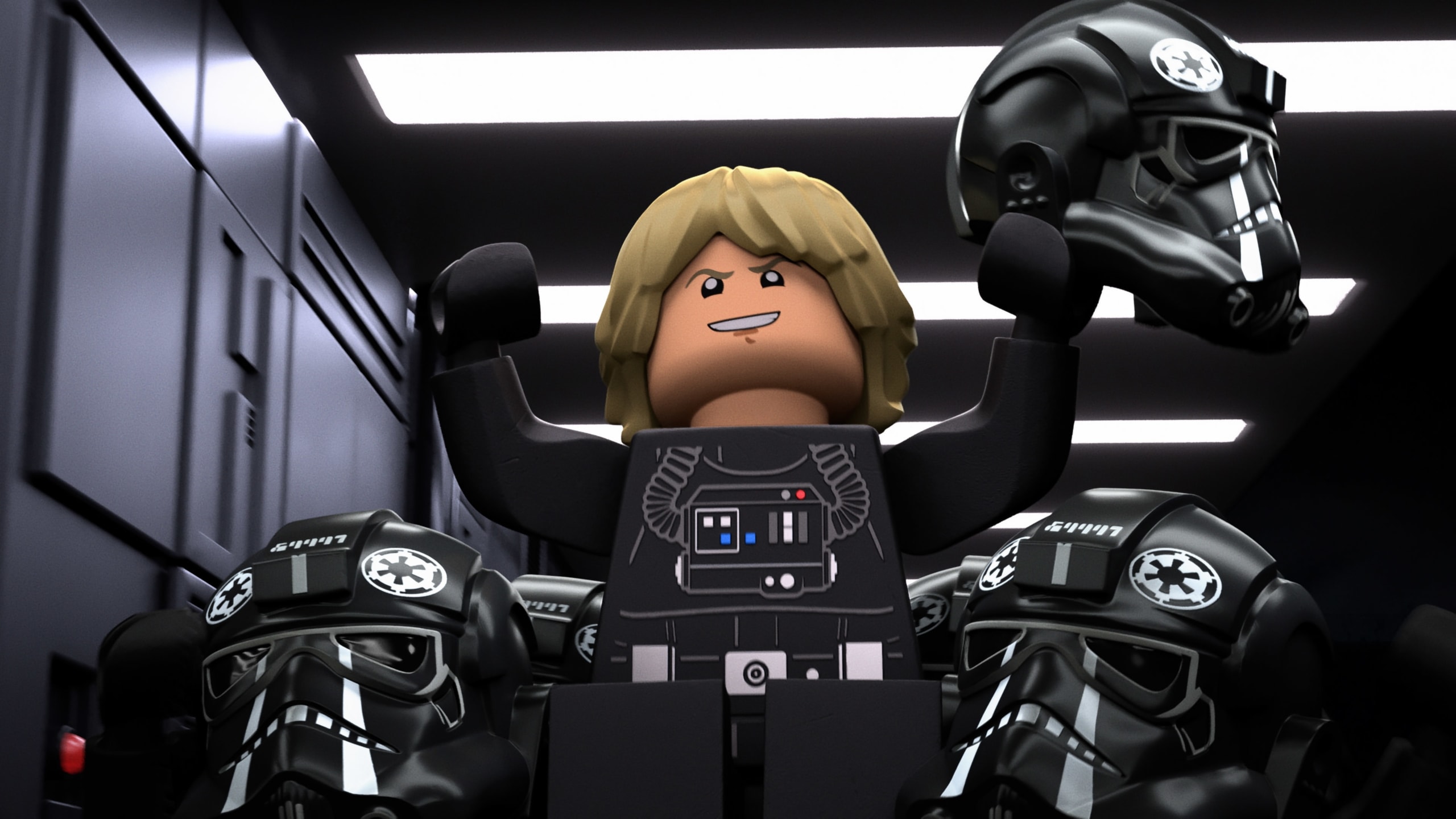 Terrifying Tales has a lot to offer fans. First, it gives us more time with the galaxy's latest dynamic duo, Poe and BB-8. Unlike Luke and R2-D2, we did not get to see Poe and his number best friend, BB-8, together a lot throughout the sequel trilogy. Now, audiences finally get to experience a day in the life of these two and how they work together. Spoiler alert, they are just as adorable as you thought they would be.
Second, casting Tony Hale, aka Forky aka Buster Bluth, as the villainous Vaneé was absolutely brilliant. Sure he came across a bit wicked in The Mysterious Benedict Society but he never struck me as truly evil. This time though, he is a monster and it was not a huge mistake. Arrested Development fans, that was for you. He has the maniacal laugh down, embracing aspects of other classic Halloween antagonists.
Also, as mentioned above, it delivers some of the galaxy's greatest villain moments, even if they are reimagined to suit the needs of Vaneé. Jumping around, Vaneé begins his tales with the Knights of Ren. For those who have often wondered about this group and felt underwhelmed by any cinematic revelations, this is the terrifying tale for you. Then, travel back to the prequel era and find out what exactly happened between Maul and another more mechanical than man adversary. Finally, it is time for Luke Skywalker to bring down the Death Star, this one drives home the whole you can't escape your fate point. But the Vader training montage is the true highlight here.
During the entire runtime, from start to story time to finish, Terrifying Tales is packed with an impressive amount of Star Wars and horror film Easter eggs. It will take more than one viewing to catch them all which is part of the fun of these kinds of Star Wars outings.
So yes, this is the treat you are looking for this spooky season. LEGO Star Wars Terrifying Tales has it all: iconic villains, an evil Tony Hale, snark for days, and plenty of fun. Here's hoping they continue these tales in 2022.
LEGO Star Wars Terrifying Tales is now streaming on Disney+.