Carolyn Crimi brings to life lovable characters, heart-warming moments, and a teachable message in her new book Secondhand Dogs. This is a great read for upper elementary students and beyond plus dog lovers of all ages, but don't take my word for it, my daughter has a lot to say about this one.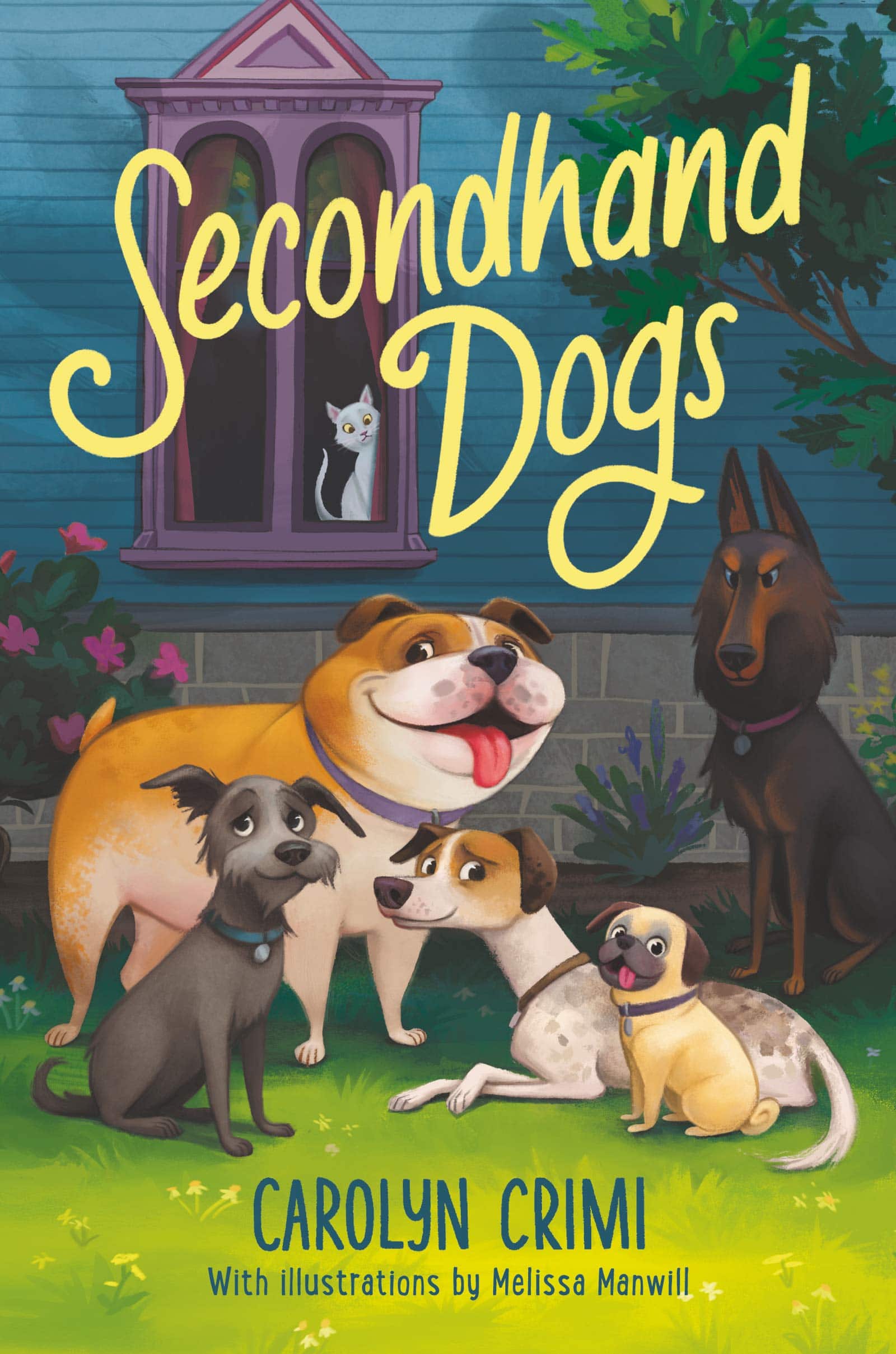 We received a copy of this book for the purpose of review. All opinions are our own. Affiliate links below
Secondhand Dogs Book Review
Miss Lottie's home was for second chances. When she adopted Gus, Roo, Tank, and Moon Pie, Miss Lottie, her helper Quinn, and her reclusive cat, Ghost, became a family. But when a new dog, Decker, arrives and tries to hoard Miss Lottie's heart and home for himself, the pack's future is threatened. At first, Gus, the insecure pack leader, only notices little things, like tiny Moon Pie being kicked out of the bed and Ghost acting spooked (then again…Ghost is a cat). But things soon go from bad to worse as Decker's presence causes disharmony in the group.
When Decker convinces Moon Pie to embark on an impossible journey, it's up to Gus to gather his courage, rally his splintered pack, and bring the little dog home. And with coyotes and cars on the loose, the pack must push through obstacles and dangers to reunite with Moon Pie before he can get hurt—or, nearly as bad, get his heart broken.
My daughter found a lot to love and take to heart in this book, here is her Secondhand Dogs book review.
RELATED: Creeples Book Review: Combines Mystery, Adventure, and a lot of Fun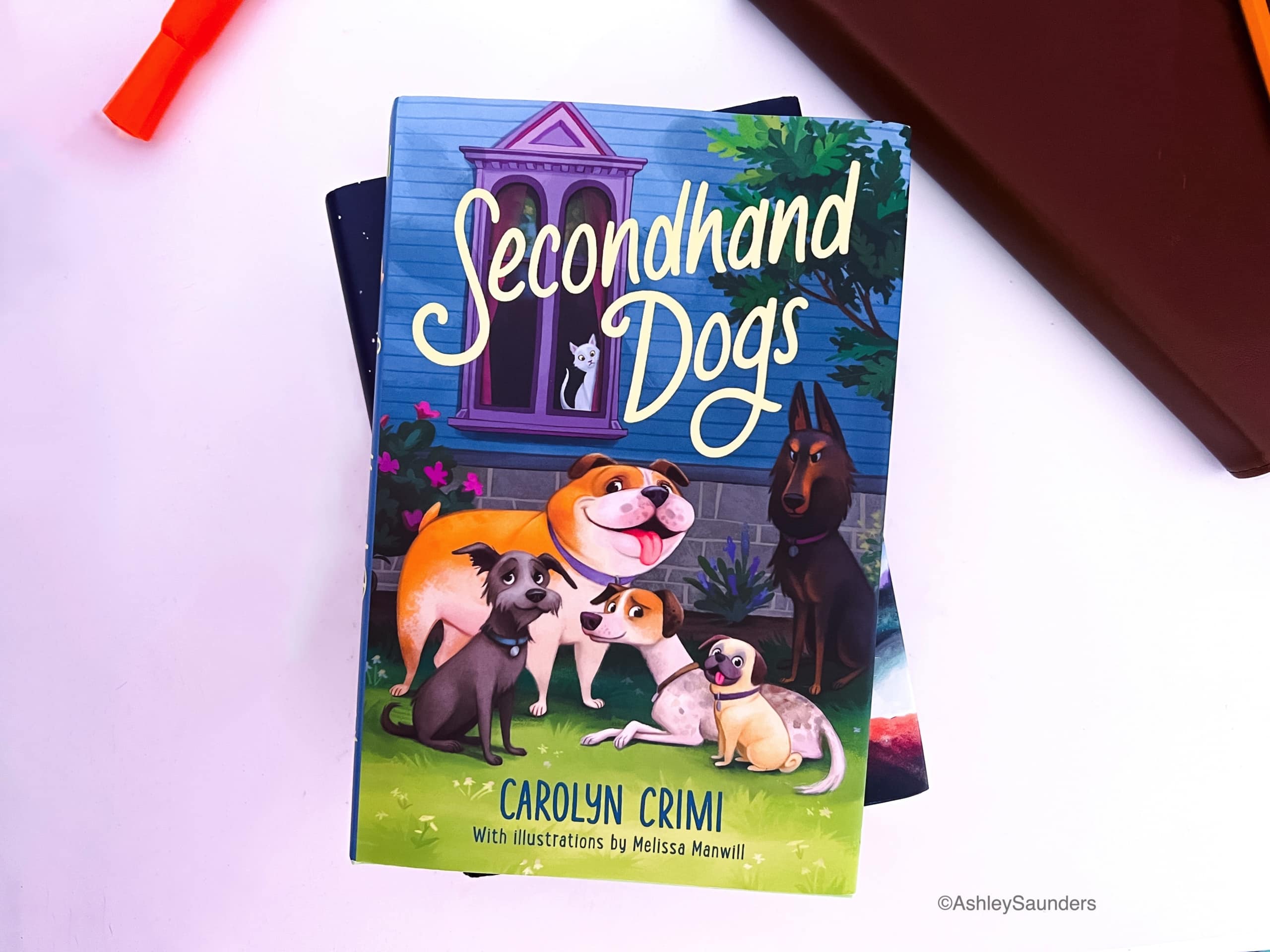 Secondhand Dogs is not only a book about giving dogs another chance but people too. One of the things that stood out to me was how unique each dog is and how the author gave them each enough time to shine. You can really get to know them thanks to the flashbacks and chapters devoted to each one.
Within the first few chapters I was hooked and wanted to know more about this motley crew. The story pops thanks to the adorable illustrations by Melissa Manwill that act almost like a comic strip at some points to highlight characters or key points. All the dogs (and cat) are lovable, even Decker, the troublemaker. The fact that the author made me love the "mean" one tells you just how well this book is written. This isn't just a cute story about dogs, it definitely has emotional points too. I did not expect to cry but it happened. So tissues are recommended.
Pick-up Secondhand Dogs for the lovable pups and stay for the lessons on bullying and what it means to be a family. Warning, it will cause tears and the urge to immediately snuggle your four-legged friends at home.
Get Secondhand Dogs By Carolyn Crimi
Buy Secondhand Dogs now on Amazon or wherever books are sold.