The latest installment of the Home Alone franchise aims to stand out from the previous sequels and adds a new twist to the beat up the bad guys formula. Although the original can never be replaced, Home Sweet Home Alone delivers something previously unseen since Home Alone 2: a good story with plenty of laughs.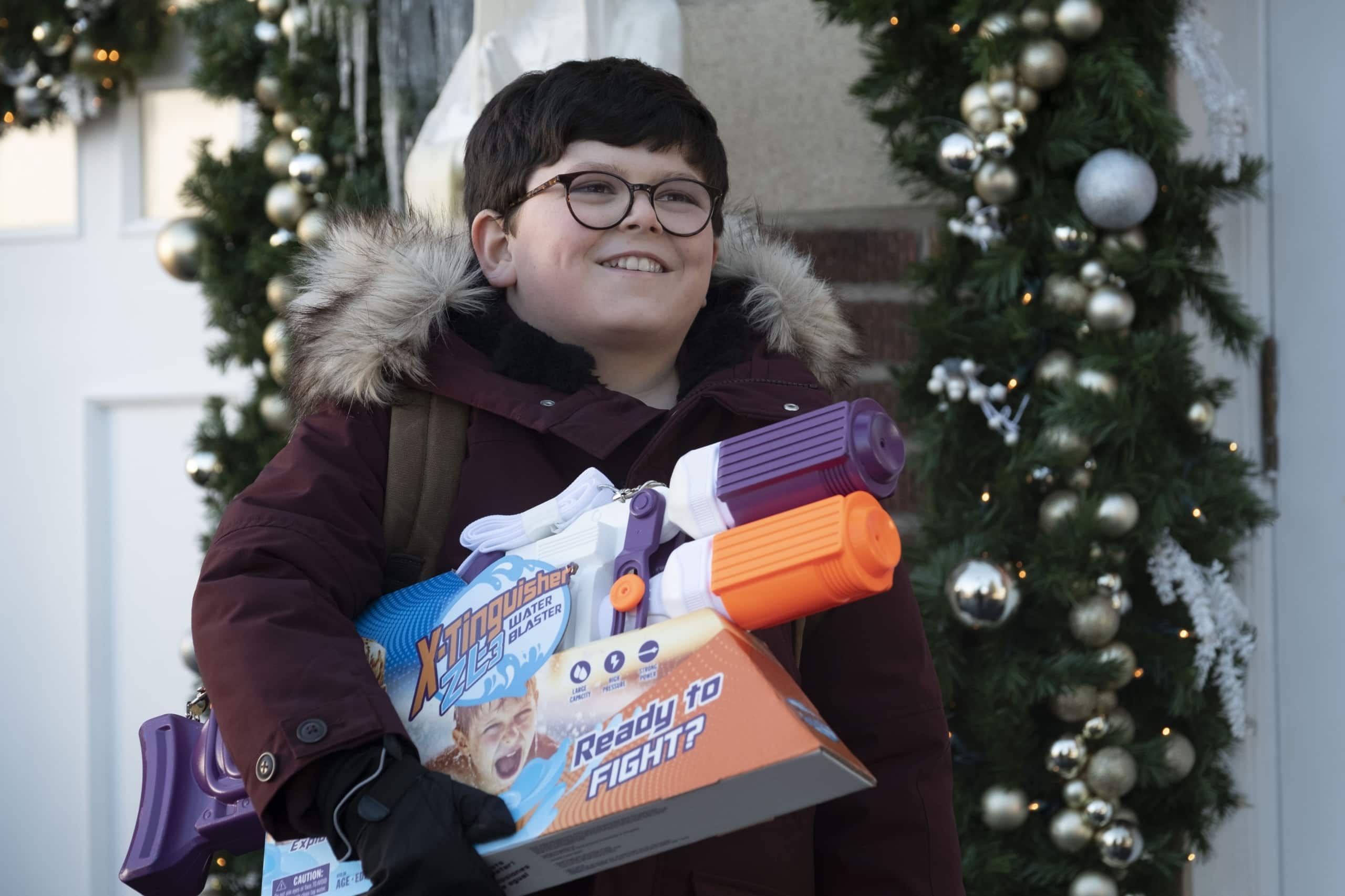 Home Sweet Home Alone Review
Home Sweet Home Alone begins at an open house. Pam (Ellie Kemper) and Jeff (Rob Delaney) are looking to sell their home after Jeff lost his job. Meanwhile, Max (Archie Yates) and his mother Carol (Aisling Bea) are driving home, arguing about all the family crowding their home and the plans they have for Christmas. Max needs to use the bathroom and Carol stops at the open house to let him go. Before they leave, Jeff and Max have an interesting conversation about dolls. All too soon Max is left behind while his family is in Japan for the holidays. After binging shows and eating whatever he wants, he learns that Pam and Jeff are going to rob his home. Immediately Max hashes out a plan and absolute chaos ensues.
The formula is a familiar one: a boy is left at home, his mother feels all the guilt, he enjoys the whole thing until he misses his mom, and bad guys are breaking in at midnight so he hatches an elaborate scheme to keep them out. Unlike previous sequels to the original, Home Sweet Home Alone offers something new while also giving longtime fans plenty of Easter eggs to remind them of Kevin McCallister's old adventures.
RELATED: Behind the Scenes of Home Sweet Home Alone With The Cast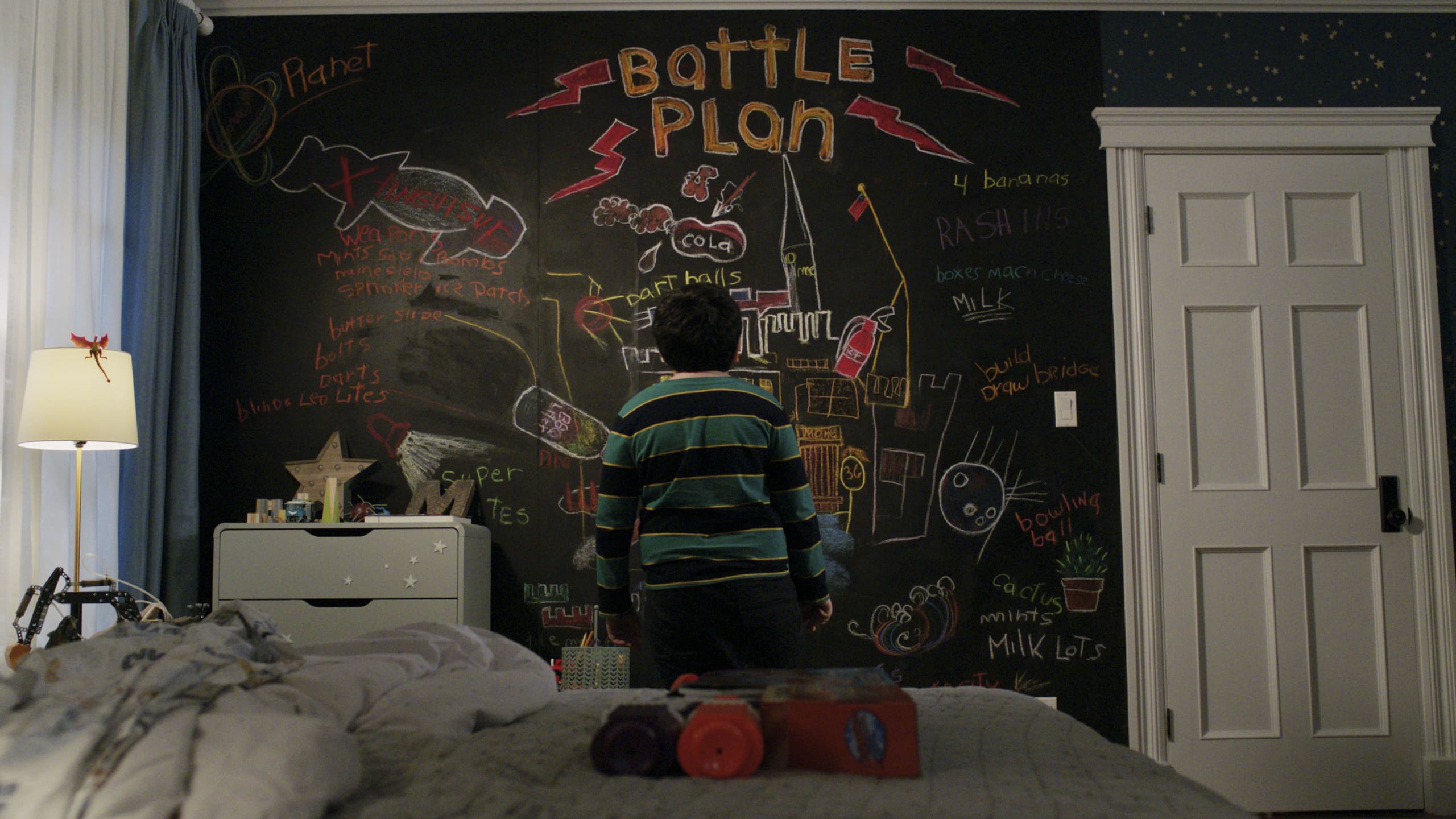 After wowing the world in Jojo Rabbit, it is not a surprise that Yates does a good job stepping into the shoes left behind by Macaulay Culkin. He is exceptionally witty, cunning, and gifted in the art of setting traps. The viewer can never feel sorry for him though because he clearly can take care of himself. Adults will find their sympathy landing instead on the antagonists, but going into details would give too much away.
Physical comedy is a must in this franchise and Home Sweet Home Alone does not shy away from the bone crunching pain. Children will laugh out loud at some of Max's various traps and the reactions they elicit from the bad guys. Hopefully they do not get too many ideas about how to torment their siblings. Kemper and Delaney's characters go through a lot in a short amount of time which would make anyone with sense wonder why they don't just give up. Personally, this reviewer would have abandoned everything when she saw the LEGO field of doom. But Pam and Jeff are determined so the audience gets to laugh at their misfortunes.
Throughout the film, John Williams' score which is instantly recognizable can be heard with a few tweaks and adjustments made as warranted by the new story. Alongside the nods to Home Alone and Home Alone 2, there is a fun little cameo by none other than Buzz himself, Devin Ratray. No tarantulas this time, thank goodness, but Buzz has not forgotten how obnoxious Kevin (and other little kids) can be. Ratray's scenes anchor this film back to the original while revealing what a few of the McCallister siblings are doing with their lives. This little tease will have fans doubling down on their efforts to get the original cast back together for one more round with the Sticky Bandits.
Ultimately, Home Sweet Home Alone is something kids will love and families can enjoy watching together. Fans of the original will appreciate all the nods to the 90s film and won't be able to hold the laughter in as they watch Max takedown these new criminals. The ending though makes this one a pretty sweet offering for the holiday season.
Home Sweet Home Alone is now streaming on Disney+. It is 94 minutes and rated PG for slapstick violence, rude material and some language