Jeff Kinney and Brady Noon talk about the latest Diary of a Wimpy Kid, where the dreaded cheese touch came from, cast chemistry, and if fans can expect a sequel.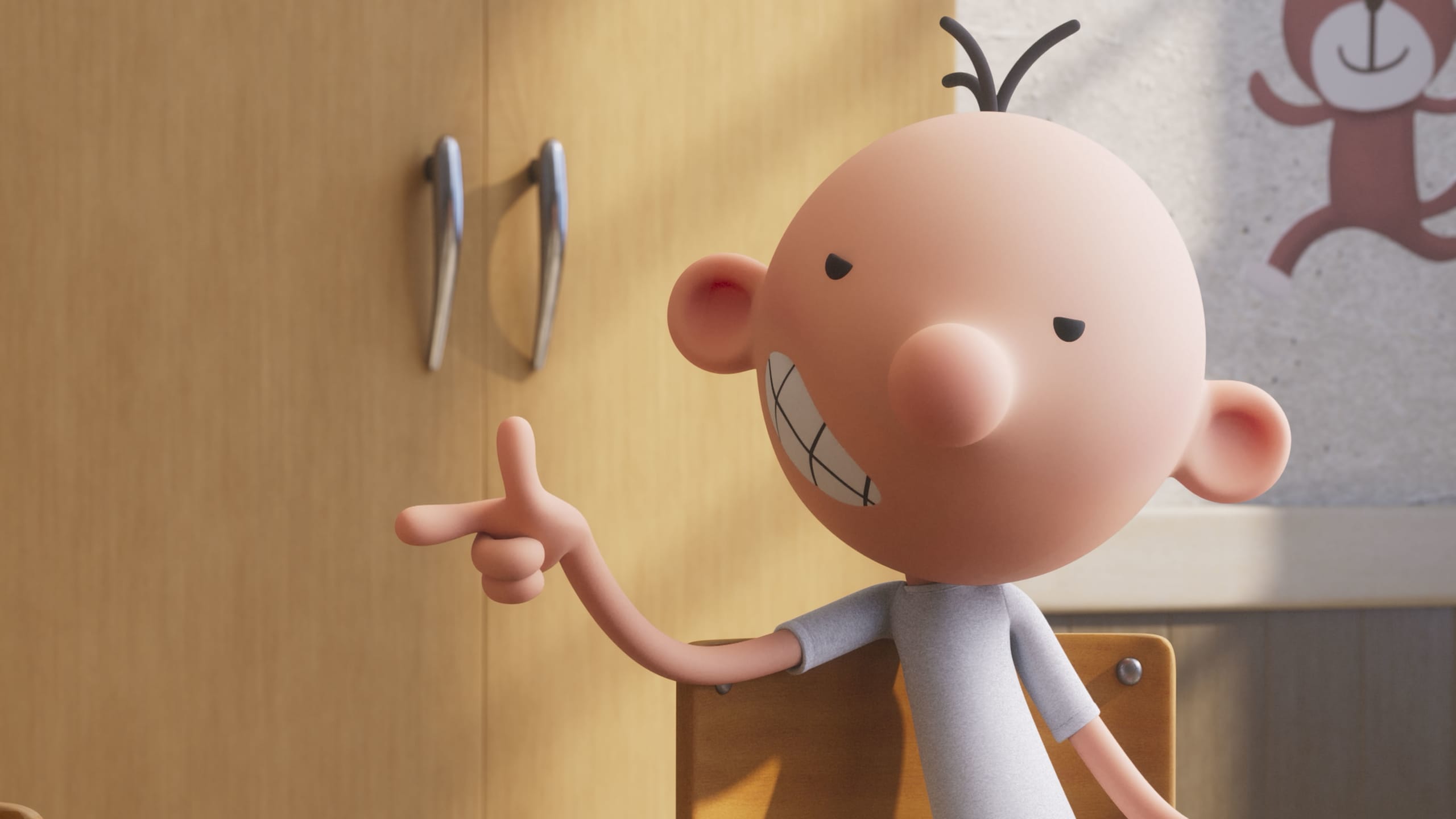 Jeff Kinney and Brady Noon On Diary of a Wimpy Kid Cheese Touch & More
This new animated Diary of a Wimpy Kid, retells the events of the first book in the popular series. I had the chance to hear from producer and writer Jeff Kinney as well as the star of the film, Brady Noon (Greg), who shared some interesting information fans will want to know. Especially, where exactly the cheese touch came from.
Diary of a Wimpy Kid tells the story of awkward tween Greg Heffley (Brady Noon) as he begins middle school. His main goal is to avoid embarrassment and survive the school year. His best friend Rowley (Ethan William Childress) who innocently still enjoys childhood, unfortunately frustrates Greg's efforts to be cool. But when Rowley ends up finding friends and some level of popularity, Greg becomes upset and jealous of his friend. One day, the unspeakable happens that will either mend or break their bond completely.
RELATED: Diary of a Wimpy Kid Movie Review: Hilarious Hijinks and The Dreaded Cheese
Previous adaptations of the books were live action. What was it like seeing your book come to life, fully animated?
Jeff: It was really exciting to see the characters jump from the page to the screen in a fully rendered CGI environment. And Brady has just done such a good job of bringing this character to life that I feel like you're seeing Greg Heffley on the page, on the screen for the first time, which is really cool.
Brady, what was it like stepping into Greg's shoes? Were you a fan of the books before doing this film?
Brady: I was very familiar with the Diary of Wimpy Kid franchise, not only from reading the books but also seeing the live-action ones when I was much younger. In elementary school, every day on library day, we'd all run to the library and fight for a Diary of a Wimpy Kid book. I can relate to Greg on a friendship level. I try to be nice to everyone, but sometimes along the way, I do mess up, just like Greg and just like everyone else. But in the end, I always try to make things right. I feel it's a very strong message that I learned from Greg.
Typically voice actors do not get to interact with their co-stars. Were you able to spend any time in person with Ethan? How did you develop that friendship between Greg and Rowley?
Brady: Unfortunately, due to COVID circumstances, we didn't end up meeting in person or even over Zoom yet. But I'm looking forward to meeting him eventually 'cause what we displayed on the screen, it looked like we've been best friends for the last six years. And, we were able to make an amazing film and have an amazing friendship on the screen. Hopefully, we can carry that over into real life. That would be super awesome.
Kids have been making cheese touch jokes ever since the first book debuted. Where did the idea of the cheese touch come from?
Jeff: Well, the cheese was a real thing in my life. I used to go to a church where there was a piece of cheese on the parking lot underneath the basketball hoop, just like in Diary of a Wimpy Kid. And kids avoided the cheese just like the kids in Diary of a Wimpy Kid did. And I won't say what happened (Laughs) to the cheese. But I think Brady knows from the ending of Diary of a Wimpy Kid what happened to that cheese.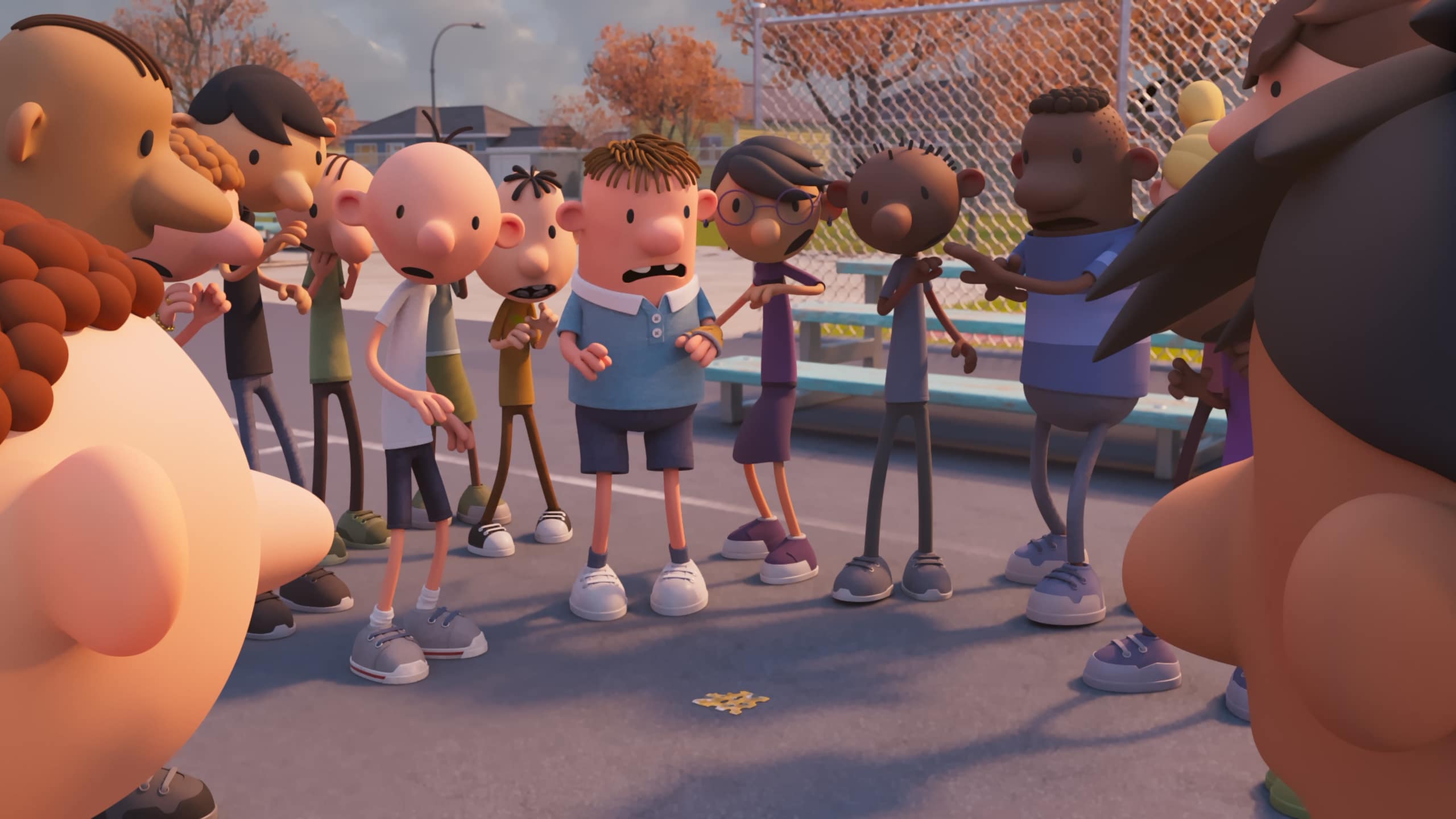 Outside of this film, you play Evan in The Mighty Ducks: Game Changers. How do you think Greg Heffley would fare on the ice?
Brady: (Laughs) I feel like he wouldn't be extremely well at playing hockey. I don't think he'd survive an actual hockey game. He might get hit a lot. I'm sure he'd be better as the trash talker from the stands.
What's next for Diary of a Wimpy Kid? Will we see more of the books brought to life on Disney+?
Jeff: I would love for us to make as many of these movies as we can. We're already deep into production on Rodrick Rules. I think it's everybody's aspiration to make a bunch of movies because these movies are sort of like a big rite of passage story. And, in each movie, Greg can grow. You grow a lot as a kid in middle school as you're going into high school. So there are lots and lots of stories to tell.
Favorite Wimpy Kid character and why?
Jeff: I will always love Greg because Greg is very near and dear to my heart. But I really like Rowley as well. Rowley is a character who likes being a kid. And he likes just living in that child's world, which just frustrates Greg because Greg thinks they should both grow up. Rowley is really incorruptible which I really like about him.
Brady: I think I can relate to Fregley a little bit. I kind of see myself as a bit of a nerd with certain things, like I'm a big bookworm, I like comic books, and Star Wars. I feel like I kind of see my little geeky side in Fregley. I don't know about the whole boogers thing! (Laughs)
Diary of a Wimpy Kid is now streaming on Disney+.