Mixtape, a nostalgic throwback to 1999, is a family-friendly movie that tweens and teens especially will enjoy watching with their parents. It is a musical love letter to millennials that features a charismatic cast, killer soundtrack, and lots of heart.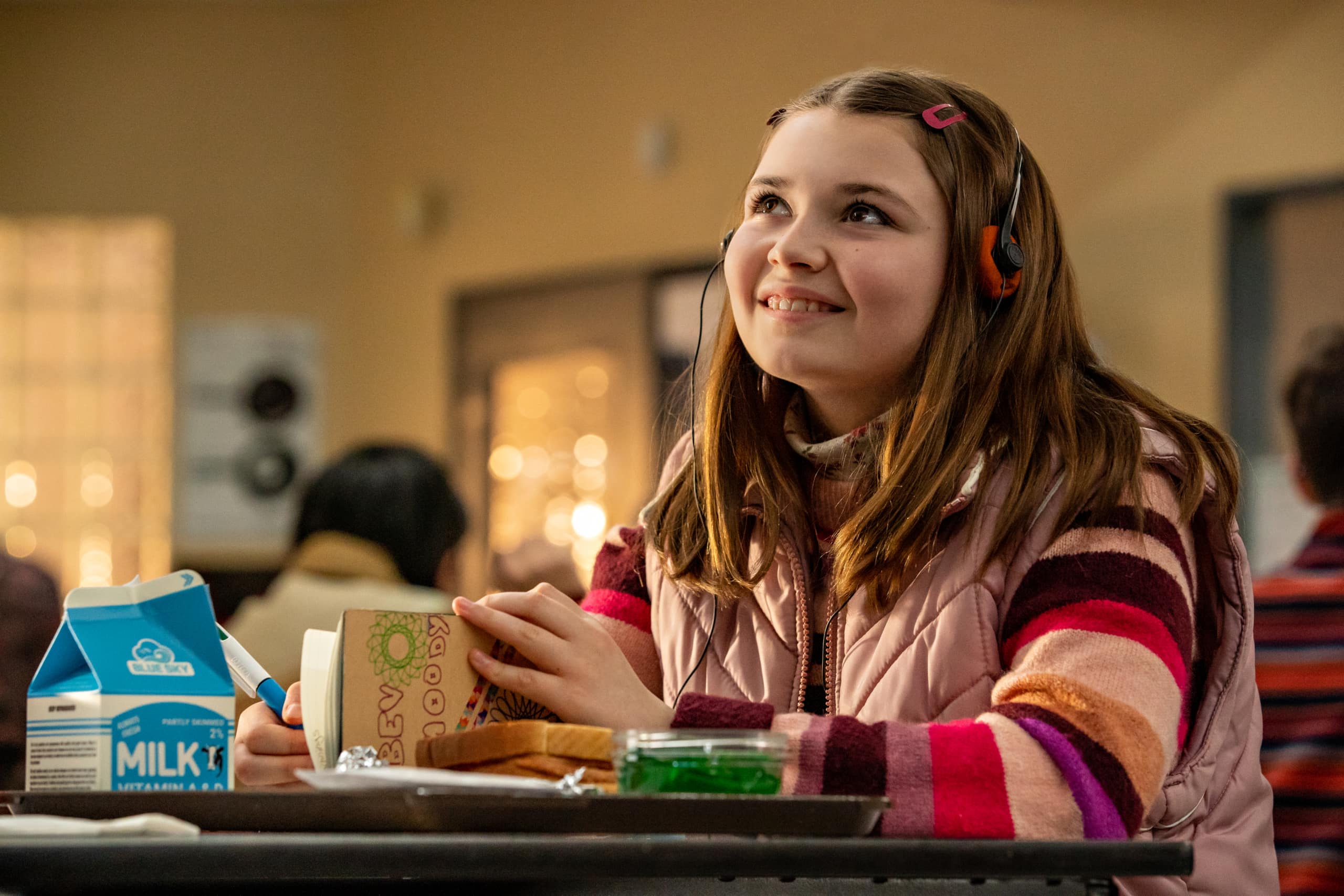 Mixtape Review
It is 1999 and Mixtape tells the story of 12 year old Beverly Moody (Gemma Brooke Allen) who has been living with her grandmother Gail (Julie Bowen) from a young age, after her parents died in a car accident. While helping to clean up the house, Beverly discovers a mixtape titled "Love Riot" created by her parents. When she goes to play it, the cassette tape is eaten by the player. No pencil is going to save this one. Still, she doesn't give up and takes the list of songs to a local music store in order to track down each of the songs. She believes that by listening to these songs, she will find a message from her parents and feel more connected to them than ever before.
Mixtape finds its rhythm thanks to the dynamic performances of the cast, the amazing soundtrack, and not going heavy-handed on the lesson learning. This path that Beverly is on is familiar even if the viewer has not experienced the same type of loss. That journey to find where she fits in and what kind of person she wants to be. Stacey Menear's script thankfully steers clear of expected stereotypes and typical plot devices which makes watching the film more enjoyable for all ages.
RELATED: 8-Bit Christmas Review: A Mix Of Nostalgia, Laughs, and Holiday Hijinks
It is pretty standard in movies like this that the bully destroys the thing the protagonists cares about the most. Fortunately, that is not the case in Mixtape which was very welcomed. Also, for a movie set around the craziness that was Y2K, the filmmakers chose not to focus too much on the phenomena aside from a few mentions and a comical amount of spam. Instead, the heart of the film was Beverly's relationships with those closest to her. The friendship between Beverly, Ellen (Audrey Hsieh), and Nicky (Olga Petsa) was the highlight of the story. Their characters' eclectic mix of personalities make it easy to find one to relate to, with their respective families being equally varied in nature. Ellen's little brother can be a pest while her mother is super strict. Nicky's family is slightly crazier with no rules and points for beating up your brother vibe. While Beverly and her young grandmother are simply scraping by and trying to find some common ground.
These three very different young women find freedom in their unlikely friendship. The best moments of the film are when the girls band together to track down the songs on the playlist, hike to a foreboding spot, and even start their own band, inspired by the music Beverly's parents rocked out to in their youth. Adults and teens alike will find that these scenes and the bond these girls share is what will resonate within them the most. Plus, the music for this film was curated to perfection, from the opening 90s number to the mixtape itself, the soundtrack is fire.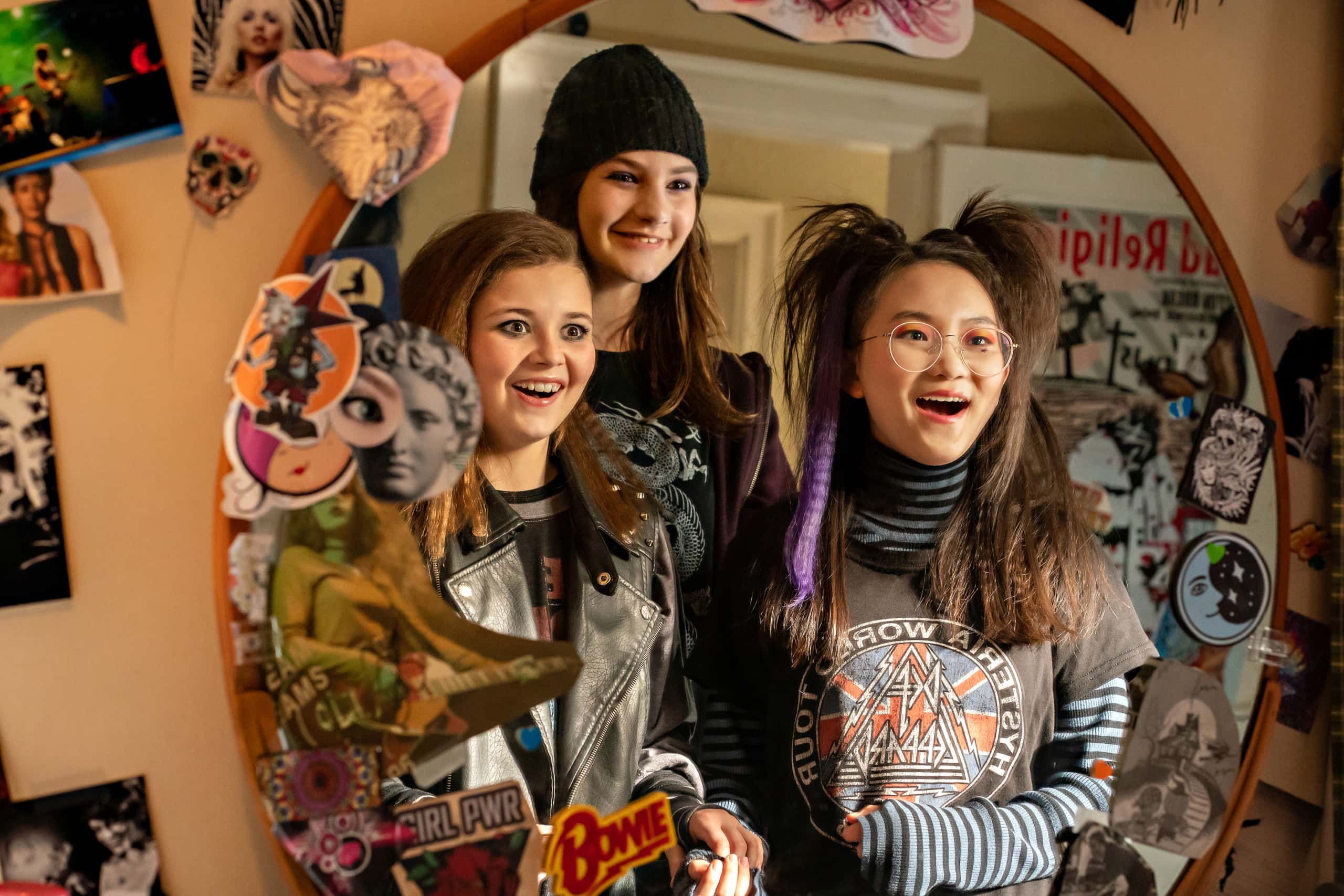 Although certain aspects of the plot are predictable, it does not make Mixtape any less enjoyable. There is nothing wrong with a comfort movie that tells you exactly where it is going and takes the viewer there gently from start to finish. That is not to say that it shies away from the complexity of grief. Rather it tries to explain how people can deal with the same grief in different ways, allowing time for the characters (and audience) to reflect on those feelings. Although it is important to address these topics considering what this one is all about, it is comforting that director Valerie Weiss does not allow the story to sit in sadness for too long. Fair warning though, it is almost impossible not to feel emotional when the resolution happens near the end.
The cast's performance, killer soundtrack, and heartwarming notes make it impossible not to enjoy Mixtape. This might be a love letter to millennials, but its story is one that audiences of all ages will find entertaining. Parents of tween and teens especially will find it something they can watch with their children, opening doors for conversations about friendship, loss, and surviving without digital music.
Mixtape is now streaming on Netflix. It has a runtime of 97 minutes and is rated TV-PG.