Zoo-Wee Mama! Diary of a Wimpy Kid, the animated telling of book one in the popular series by Jeff Kinney, is packed with hilarious hijinks, surprising heartfelt moments, and naturally, the dreaded cheese touch.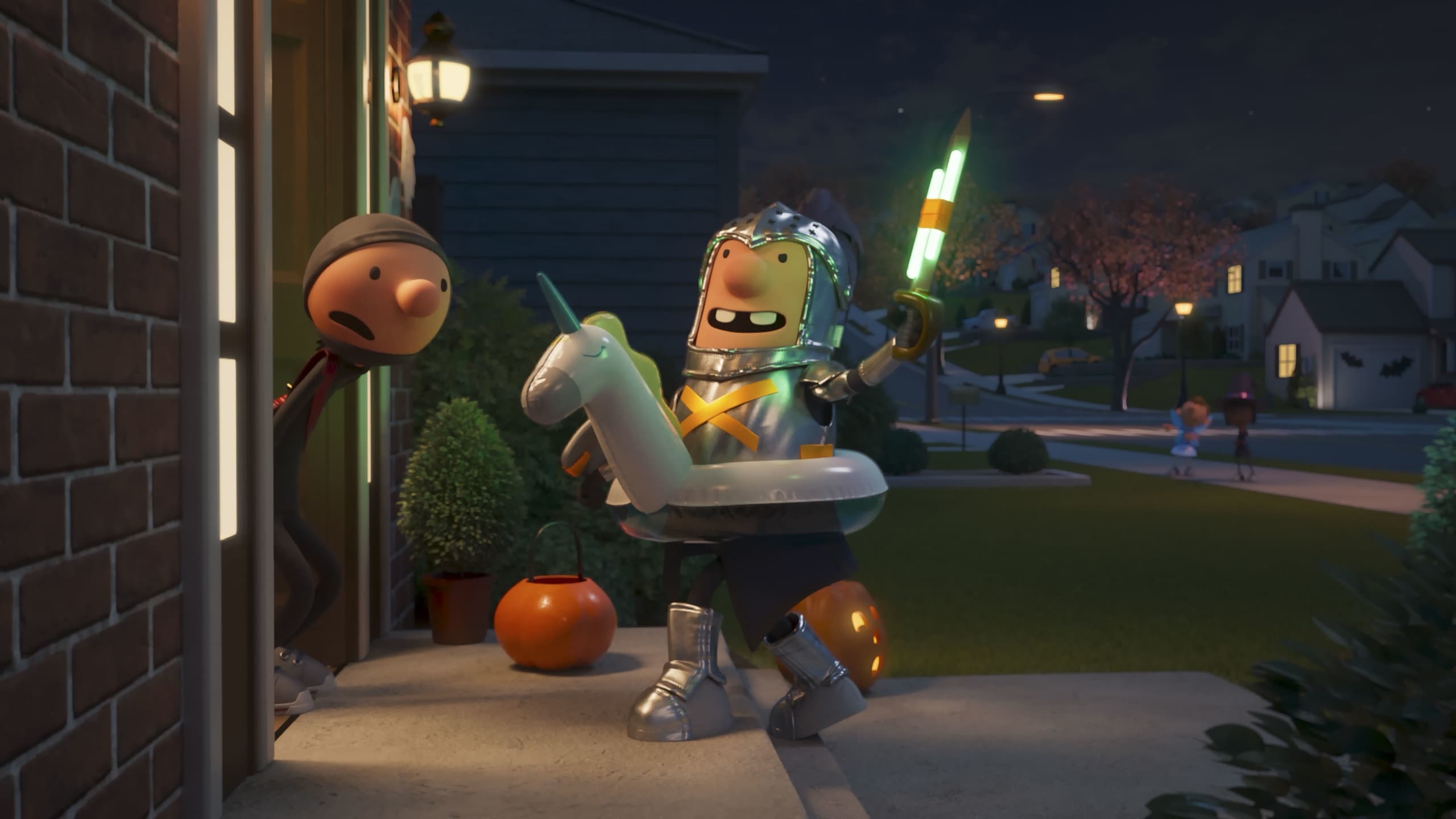 Diary of a Wimpy Kid Movie Review
Diary of a Wimpy Kid tells the story of awkward tween Greg Heffley (Brady Noon) as he begins middle school. His main goal is to avoid embarrassment and survive the school year. His best friend Rowley (Ethan William Childress) who innocently still enjoys childhood, unfortunately frustrates Greg's efforts to be cool. But when Rowley ends up finding friends and some level of popularity, Greg becomes upset and jealous of his friend. One day, the unspeakable happens that will either mend or break their bond completely.
This adaptation of Diary of a Wimpy Kid reestablishes what made the series so popular in the first place. By returning to Kinney's original character designs, in both the 2D and 3D animation the film itself feels more like the books in a way the live action version never could. This is what fans of the stories have been waiting for, Greg and Rowley's humorous misadventures brought to life. The surprising heartfelt moments are an added bonus, while the cheese looks as nasty as ever.
RELATED: Encanto Review: Disney's 60th Animated Film Is Something Quite Magical
Not only does the animation style fit the characters better but it also helps the story along. The humor and hijinks of the books look at home here which is what fans have wanted for a long time, the books they love brought to life. The rumble car scene in particular, shown from Rowley's point of view, feels chaotic but in a good way. Another standout is Greg's 360 spin in Fregley's home which puts the viewers in his shoes feeling creeped out by the place. And each scene with the rotting cheese feels absolutely ominous and once the unthinkable occurs, it is definitely a gross out moment.
That isn't to say this version doesn't have some shortcomings. Due to the runtime, a few aspects of the book are cut. For example, Greg's parents and Rodrick are essentially cameos while other characters are completely removed. However, this allows Greg's issues to take top billing, allowing the conflict and ultimate resolution to feel more fleshed out.
Book readers know that big screen versions of their favorites can sometimes turn out less than amazing. Lucky for Wimpy Kid fans, Jeff Kinney serves not only as a producer but also as the writer. That means this story is true to the heart of the first book even if things are missing or slightly changed in order to focus on the important bit- Greg and Rowley's relationship.
Kinney and director Swinton Scott III make the most of the 56 minutes they were given, chronicling Greg and Rowley's first year of middle school from the anticipation before it starts to what it feels like as the year drags on. Events move fairly quickly, the lunchroom drama gives way to the Halloween bullies, Rowley's arm being broken, and the cheese touch incident. Because of this the stakes never seem high or intense but honestly that is preferred. Kids are dealing with enough heavy-handed scenarios at the moment, let them have this gentle, lighthearted story of two friends overcoming obstacles.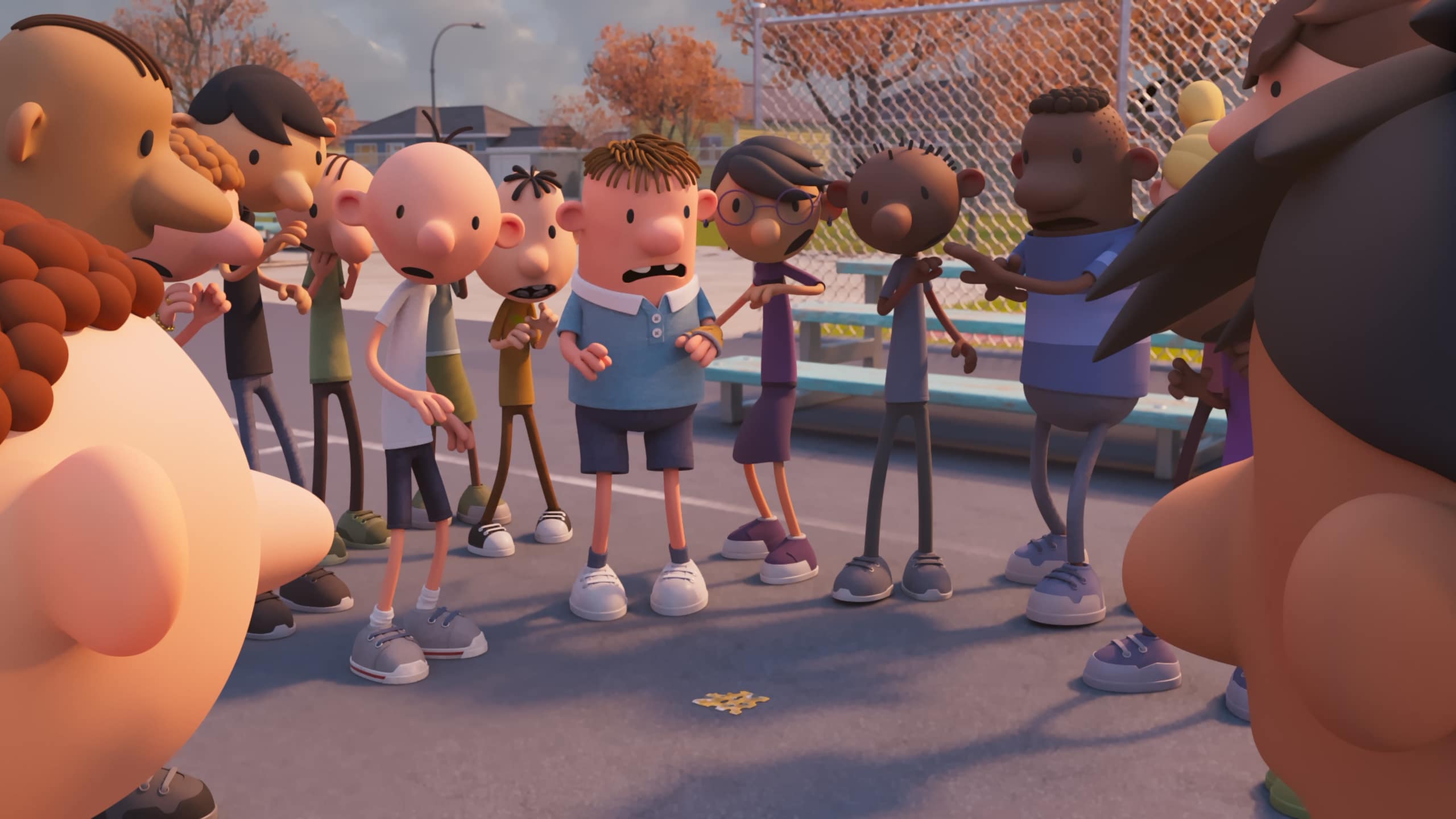 Along those lines, it is also a relief to see that Greg's not so nice attributes are addressed in a way that allows for more than one teachable moment. After all Rowley is the kid parents want their children to be, one who is confident in themselves and free to be who they want to be, not Greg who loses who he is while on a quest to obtain popularity. Spoiler alert, it's not worth it. But by giving Greg the space to see his wrongs there is room for heartfelt moments of redemption. It also helps this telling stay true to the themes of self-worth and self-esteem that are present throughout the books.
At the end of the day, this is a film the whole family can enjoy watching together. Diary of a Wimpy Kid is a colorful, fun, lighthearted adventure, with heartfelt moments that tie it all together. And with Rodrick Rules in the works, it is also the start of a new way to enjoy the world and the mind of Wimpy Kid.
Diary of a Wimpy Kid is now streaming on Disney+. It has a runtime of 56 minutes and is rated PG for rude material and some thematic elements.