Tootsie is a comedy musical that delivers plenty of laughs and memorable songs. The cast is absolutely phenomenal, making it a must see show at The National Theatre.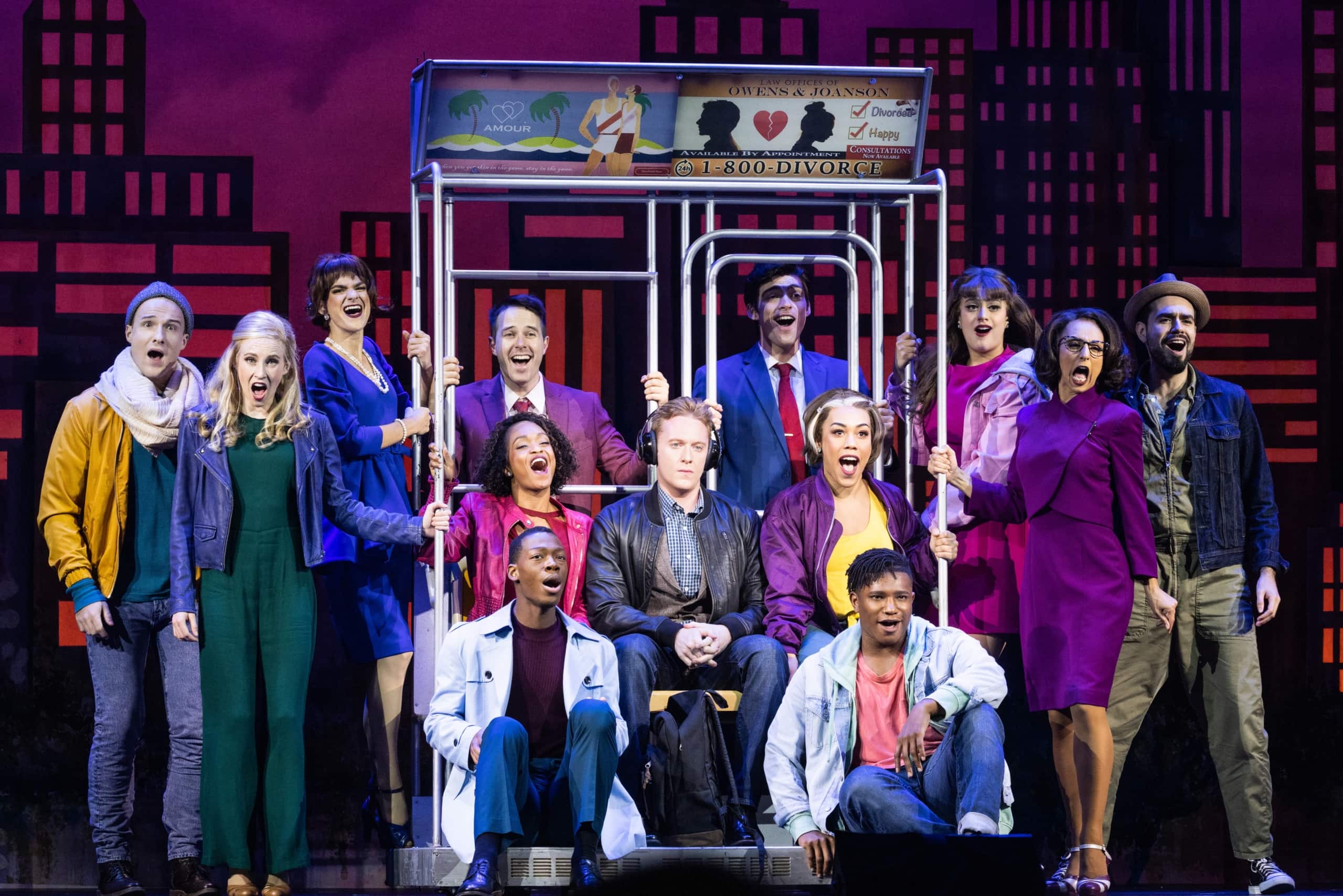 Tootsie Musical Review
Based on the 1982 movie of the same name, Tootsie follows the life of Michael Dorsey (Drew Becker), a theatre actor who wants nothing more than to be a star. However he is extremely difficult to work with and is practically blacklisted by every producer. One day he comes up with a crazy scheme to don a dress and wig, transforming into Dorothy Michaels in order to land a part in the new musical. But it is not easy being a woman or apparently a man who is lying to everyone he knows. When he falls for his co-star Julie, faces discrimination as a woman, and deals with his own inner doubts, things get a little messy for Dorothy and Michael.
To adapt something from 30 years ago can be challenging, after all not only has technology changed but so have our viewpoints on what is acceptable and what is not. Tootsie manages to navigate those waters deftly, working in the connectivity of the world as well as pointing out it is definitely not okay for a man to take a role from a woman. As his best friend and roommate Jeff (Jared David Michael Grant) says "At a time when women are literally clutching their power back from between the legs of men, you have the audacity to take a job away from one by perpetrating one?" While also adding, much to the joy of the audience, "you know you'll have to take a pay cut." One-liners like that as well as well-timed dramatic pauses, incredulous looks, and the overall cleverness of the script and songs make Tootsie shine. There is a reason it won the 2019 Tony for best book of a musical.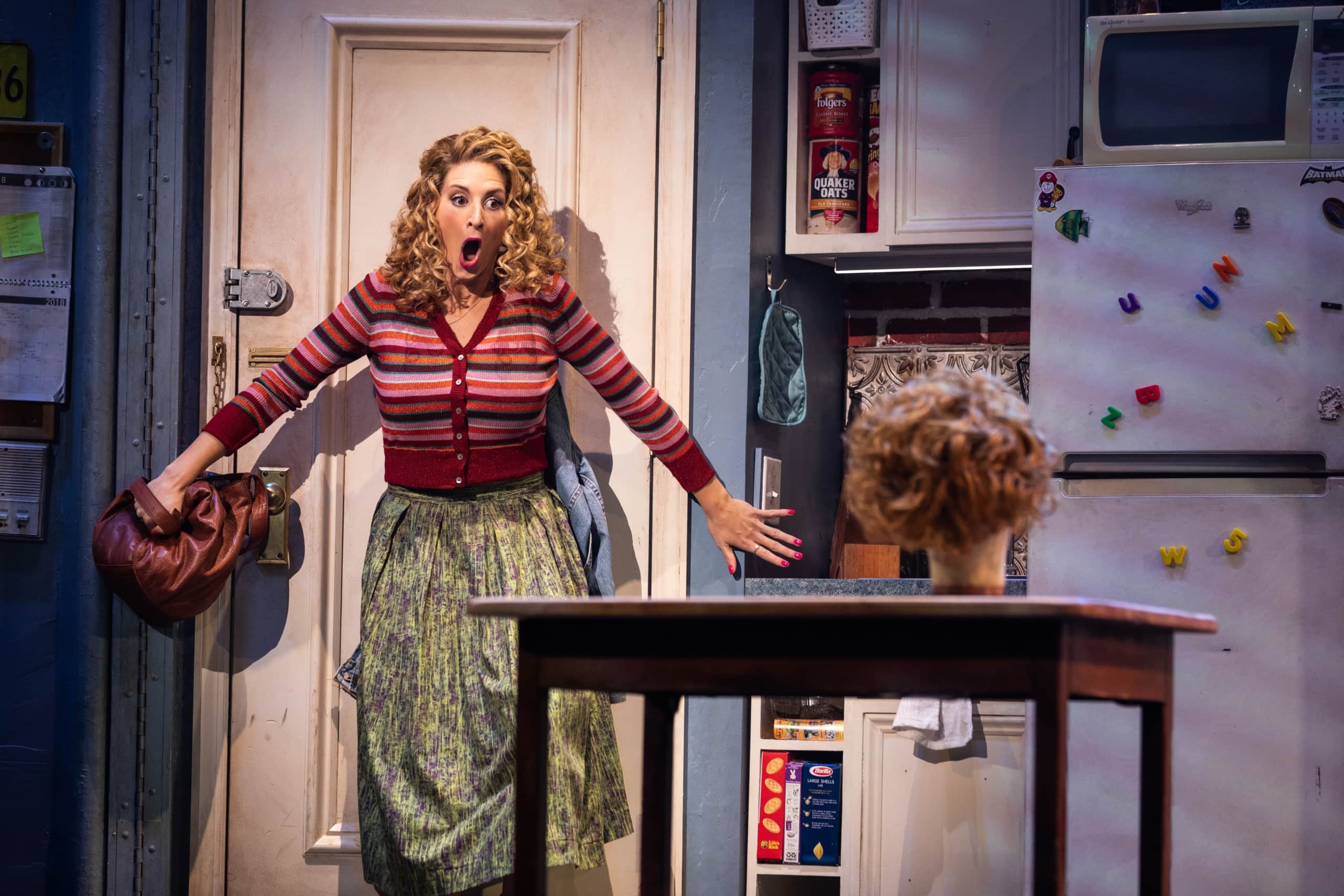 Catchy songs and jokes are one thing but if the cast can't deliver them it doesn't matter if the script is clever. Fortunately, the Tootsie touring cast is brilliant, with no weak links in the bunch. Becker ensures Michael is hard to like in the beginning but through the character's self-discovery of Dorothy, allows him to become more vulnerable thus giving the audience a reason to cheer for him. Michael may be a tough one to love but Payton Reilly's anxious, over-the-top ex-girlfriend Sandy is instantly a favorite. She steals each of her scenes, effortlessly dancing, sometimes literally, between nervous breakdown and tough love moments. "What's Gonna Happen" is one of the best songs in the whole show followed by "Jeff Sums It Up."
Grant's Jeff is equally memorable on stage, delivering deadpan humor and all the snark one could hope for. His facial expressions often garner more laughs than any line ever could, and as mentioned above, his song "Jeff Sums It Up" is a winner. Rounding out the main cast is Ashley Alexandra who plays Julie, Michael's co-star and love interest. Her voice is incredible and she balances Julie's tenacious spirit with sincere vulnerability.
Ultimately, Tootsie is a clever, hilarious, and irresistible good time. Through both acts, there is quick-witted wordplay, plenty of innuendos, and eye-catching performances, costumes, and songs. This is definitely a show for adults and maybe older teens if parents are okay with language and some intimate relationship moments. Thankfully, nothing is too obscene and the only one shirtless is poor, clueless Max (Lukas James Miller) who winds up with an unfortunate tattoo. Theatre fans and those just looking for an entertaining night out in Washington DC will find what they are looking for in Tootsie.
Tootsie is playing at The National Theatre December 7 to December 12, 2021. Parental guidance is suggested due to mature language. Runtime is 2 hours and 35 minutes with one 15 minute intermission. Tickets are on sale now.