Drop everything, Venkman! Ghostbusters Afterlife is now available to own on Digital and coming to 4K, Blu-ray, and DVD February 4. Read on to learn how you can enter our Ghostbusters Afterlife giveaway.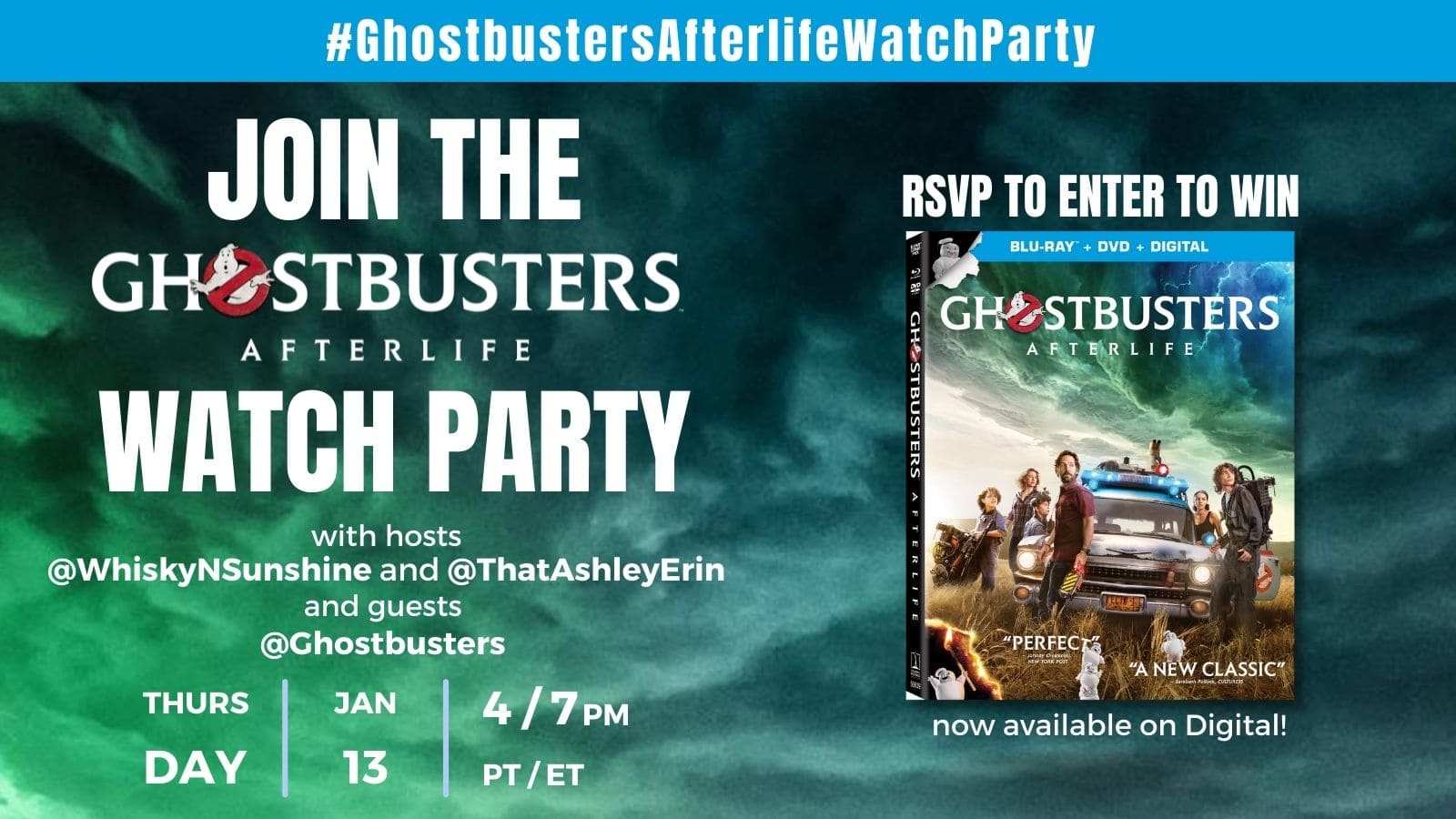 Affiliate link used below
Ghostbusters Afterlife
Struggling to make ends meet, Callie (Carrie Coon) and her children, Phoebe (McKenna Grace) and Trevor (Finn Wolfhard) move back to her hometown of Summerville, Oklahoma. Despite being estranged from her father, Egon Spengler, she discovers that he has left her a dirt farm. Although it seems harmless at first, Phoebe, Podcast (Logan Kim) and their teacher, Gary Grooberson (Paul Rudd), discover that Egon was preparing for something evil that will overtake the planet. She quickly learns that her grandfather was not just into the paranormal, he was a ghostbuster. Phoebe decides to continue his legacy by preventing whatever is about to emerge from Summerville and destroy Earth.
Ghostbusters Afterlife Watch Party on 1/13
Join me and Jana from WhiskynSunshine on Twitter for a night of ghostbusting, laughs, trivia, and prizes. We'll be pushing PLAY on Ghostbusters: Afterlife and chatting about the movie along with @Ghostbusters!
When: Thursday, January 13
Time: 4pm PT/7pm ET
Hashtag: #GhostbustersAfterlifeWatchParty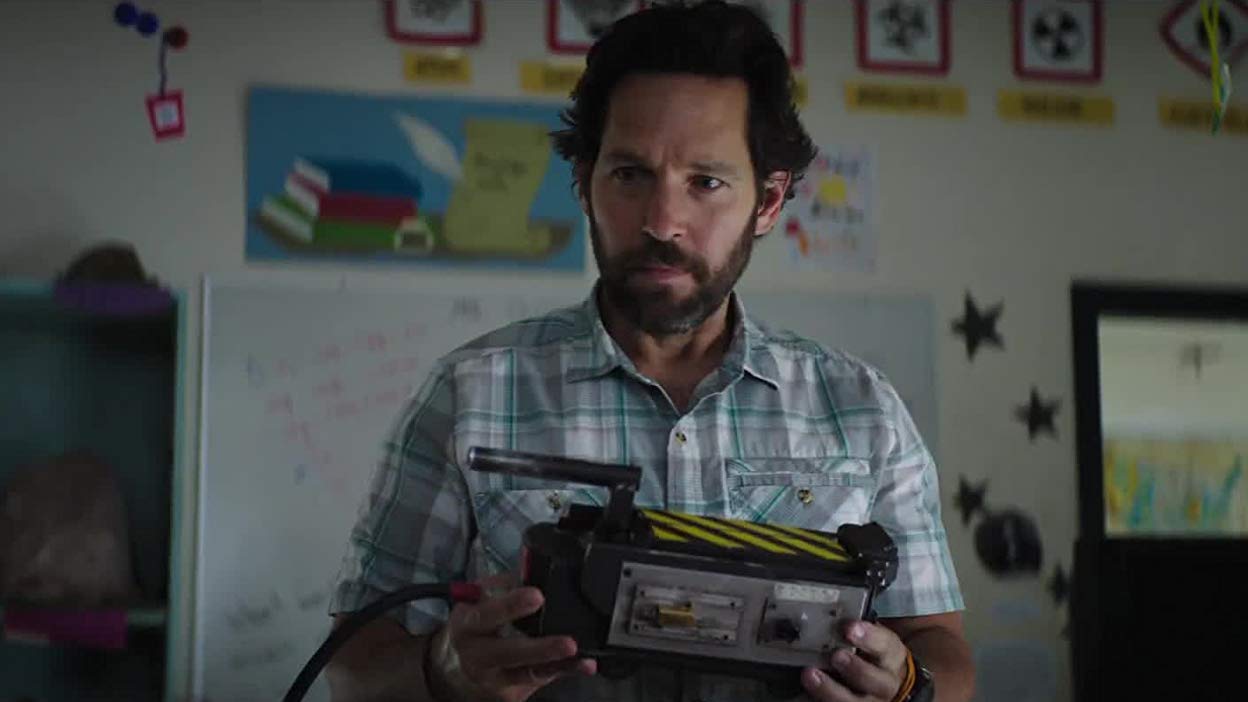 Ghostbusters Afterlife Giveaway
In addition to chatting about the movie, we have a giveaway for you, too! RSVP below to enter to win one of the following 5 prizes:
Prizes: Five (5) winners will be chosen to win a physical copy of Ghostbusters: Afterlife
To win:
RSVP at the link below
You must be present at the Twitter party & participating
Open to US and Canadian residents
You must be following us on Twitter (@whiskynsunshine and @thatashleyerin; see below)
Bonus entry: Visiting us on Reddit (see below)
Bonus entry: Subscribe to the Geek Girls Universe Podcast (see below)
Bonus entry: Visit Our Facebook Group (see below)
Bonus entry: Share the giveaway on social (see below)
RSVP Ghostbusters: Afterlife Watch Party #GhostbustersAfterlifeWatchParty

Get your digital copy of Ghostbusters Afterlife to watch along on 1/3:
Ghostbusters: Afterlife on Amazon Prime Video
Ghostbusters: Afterlife on Apple TV