Set during the Gold Rush of the 1850s, Redeeming Love attempts to deliver a Nicholas Spark type romance to the faith-based community. There are aspects of this film that will fall flat for certain viewers, however, the performances of the main characters are enough to hold audiences' interests through to the end.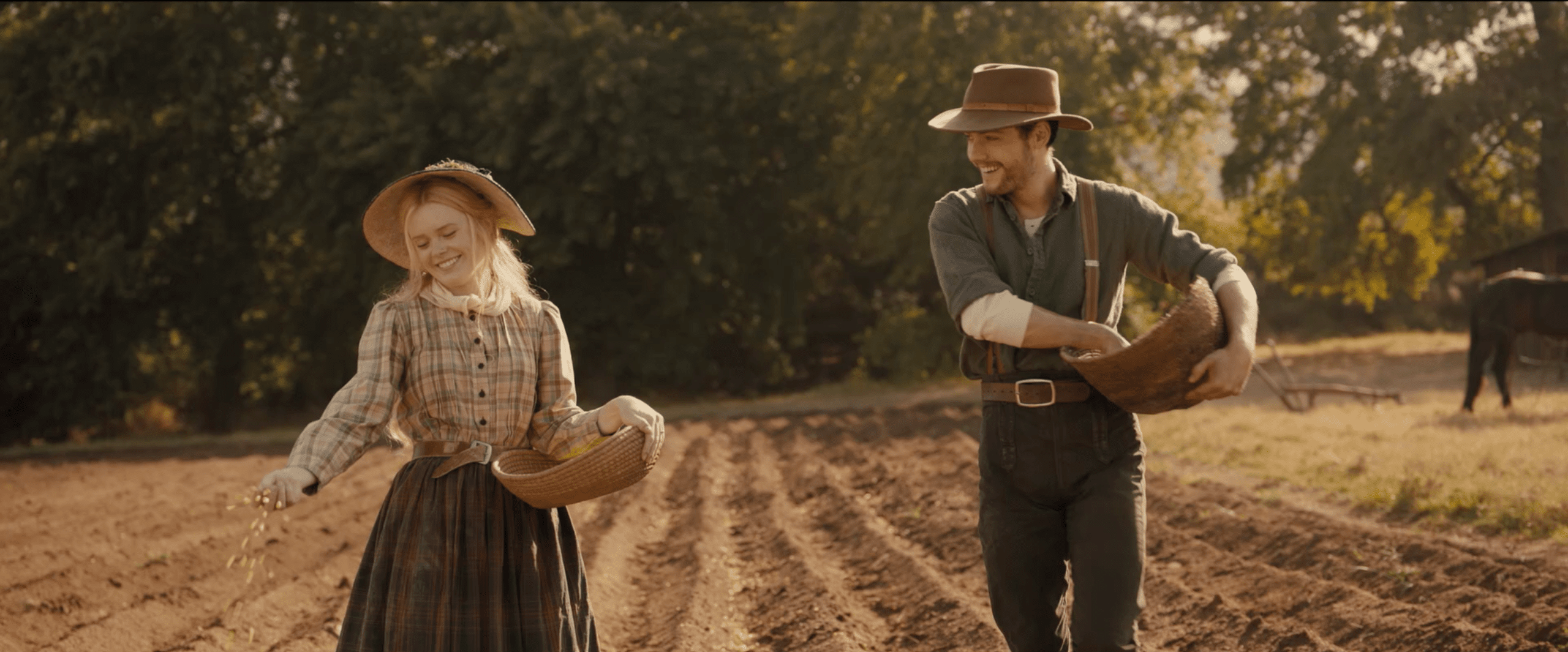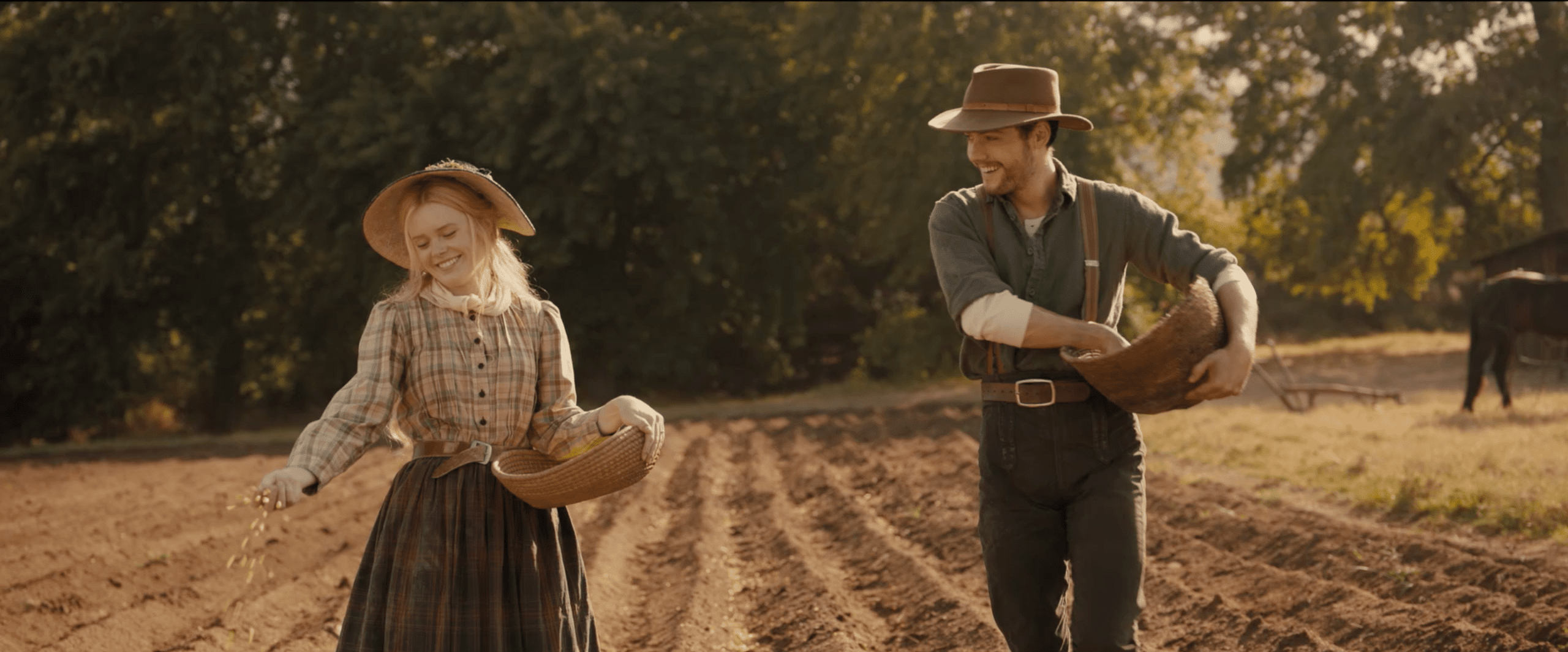 Redeeming Love Movie Review
Based on the 1991 book of the same name by Francine Rivers, Redeeming Love follows the story of Angel (Abigail Cowan), a woman who was sold into prostitution as a child after her mother dies in the 1850s. She grows up becoming the most valued whore in Pair-a-Dice, a gold rush town, where her life is an endless cycle of johns, abuse, and longing for something better. At the point when she has given up hope, Michael Hosea (Tom Lewis) comes into her life. Michael falls in love with Angel and vows to rescue her from the awful life she was forced into. But the road to love, freedom, and redemption is not an easy one as past traumas resurface and new troubles arise leaving Angel and Michael to figure out how to find their true selves.
Redeeming Love is likely to be a hit amongst evangelical audiences who are eager to see a book club favorite adapted on the big screen. Whereas non faith-based viewers will struggle with some of the Christian ideals, especially the fact that Michael is put in the savior position rather than Angel, who proves especially in the last act of the film, that she doesn't need a man to help her accomplish anything in life.
RELATED: Mixtape Review: A Musical Love Letter to Millennials
Adapting books to the big screen is always a monumental task. Fans of the book will delight in hearing favorite lines and seeing certain moments play out in front of them in theaters. The greatest strength of Redeeming Love is not its book nods but rather the performances of Abigail Cowen and Tom Lewis.
Cowen bears the brunt of the script, having to take on the toughest role in the entire story. Without a doubt she convinces the viewer that Angel is a victim and the resulting traumas have affected her life in more ways than she even thought possible. Not only that, she equally shines when showing off Angel's determination, affection, and lighthearted side which is a rare but welcomed sight in an otherwise emotionally heavy runtime.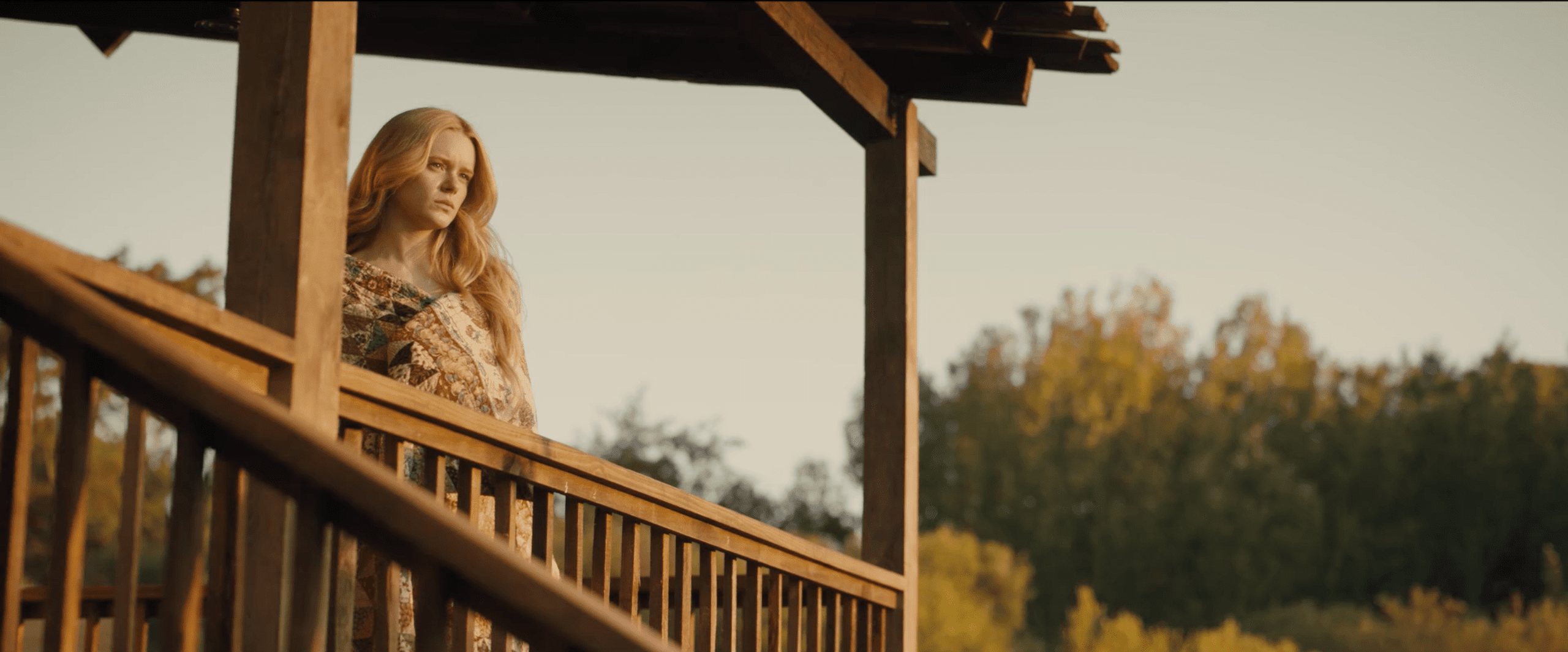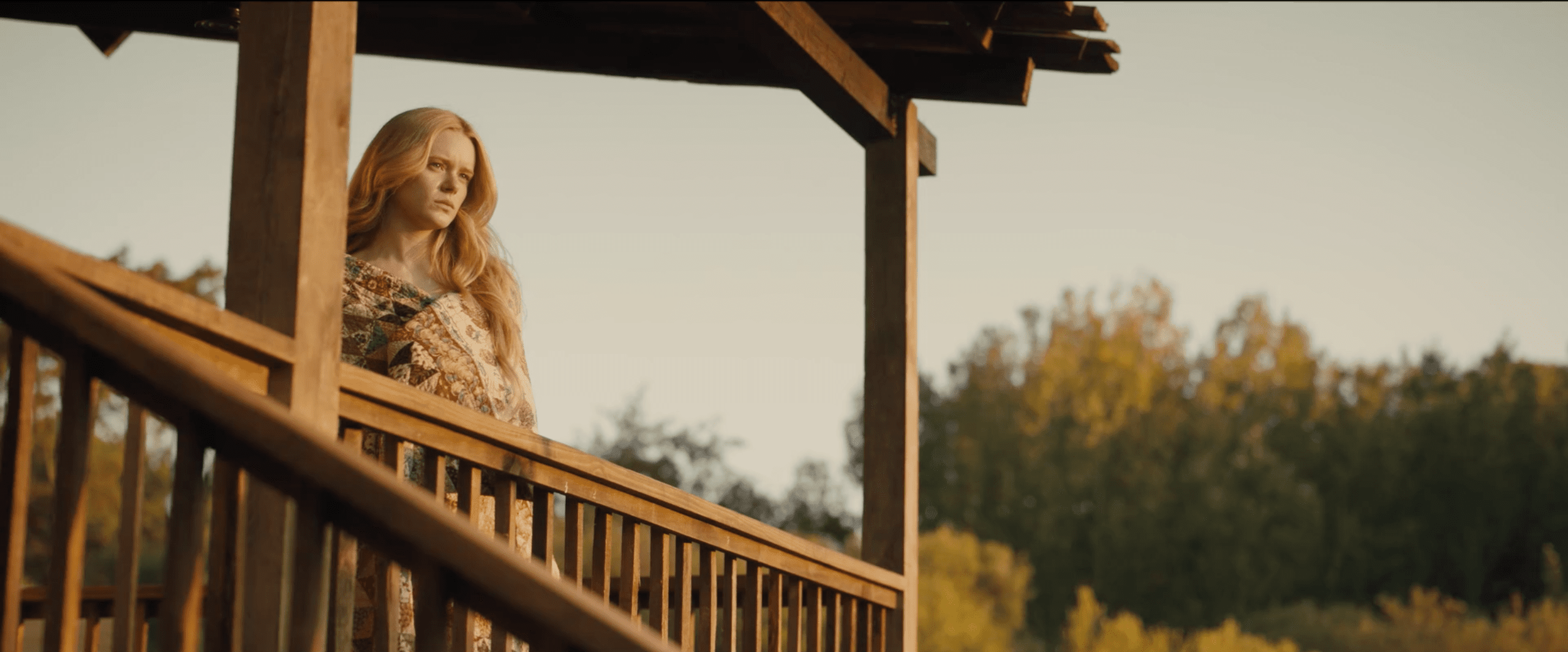 Although Lewis' Michael can seem very one-dimensional, he is so likable and charismatic that it can be forgiven. There are a few moments where his moral perfection is cracked and those are the ones Lewis really pulls out the stops to make the character memorable. The chemistry between the leads is practically palpable, which helps sell the overall love-at-first-sight trope the film is going for.
The set designers for Redeeming Love impressively recreate what a Gold Rush small town would look and feel like. Each main location was built out with care to set the mood for the shot. Even the lighting felt right at home with the era, with plenty of golden hour moments that frame Angel and Michael in a heavenly glow.
It is the storytelling where this one falters and needs some saving of its own. For anyone unfamiliar with the book, the fact that it is loosely based on the book of Hosea from the Bible could easily be missed. This film seems to struggle with how far it wants to lean into the religious side of its source material. When cliché christian phrases are spoken, the words "when you believe" or "with God" are typically left off. But the next scene will feature shots of Michael holding a Bible or someone praying. It's an identity crisis that if it had been solved prior to filming, would have helped strengthen the story.
Where it tiptoes around the religion it is relentless in driving home the point that Angel was and is still abused, and that time after time she was betrayed to the point where she doesn't believe she can or should be loved. Michael is meant to be a stark contrast to her, a light to her darkness. But the issue is he is too perfect and aside from a too brief moment towards the end of the third act, the story tries to paint Michael as the savior instead of Angel saving herself. Which is unfortunate because God's love is meant to be healing to all, which would have been great to see Angel come to accept alongside Michael's steadfast love and encouragement.
Ultimately, Redeeming Love uses a faith-based romance story meant to convey that even in our darkest times there is still hope to be found in unconditional love. It is messy and lacking in several spots but thanks to Abigail Cowen and Tom Lewis, this love story is worth a watch.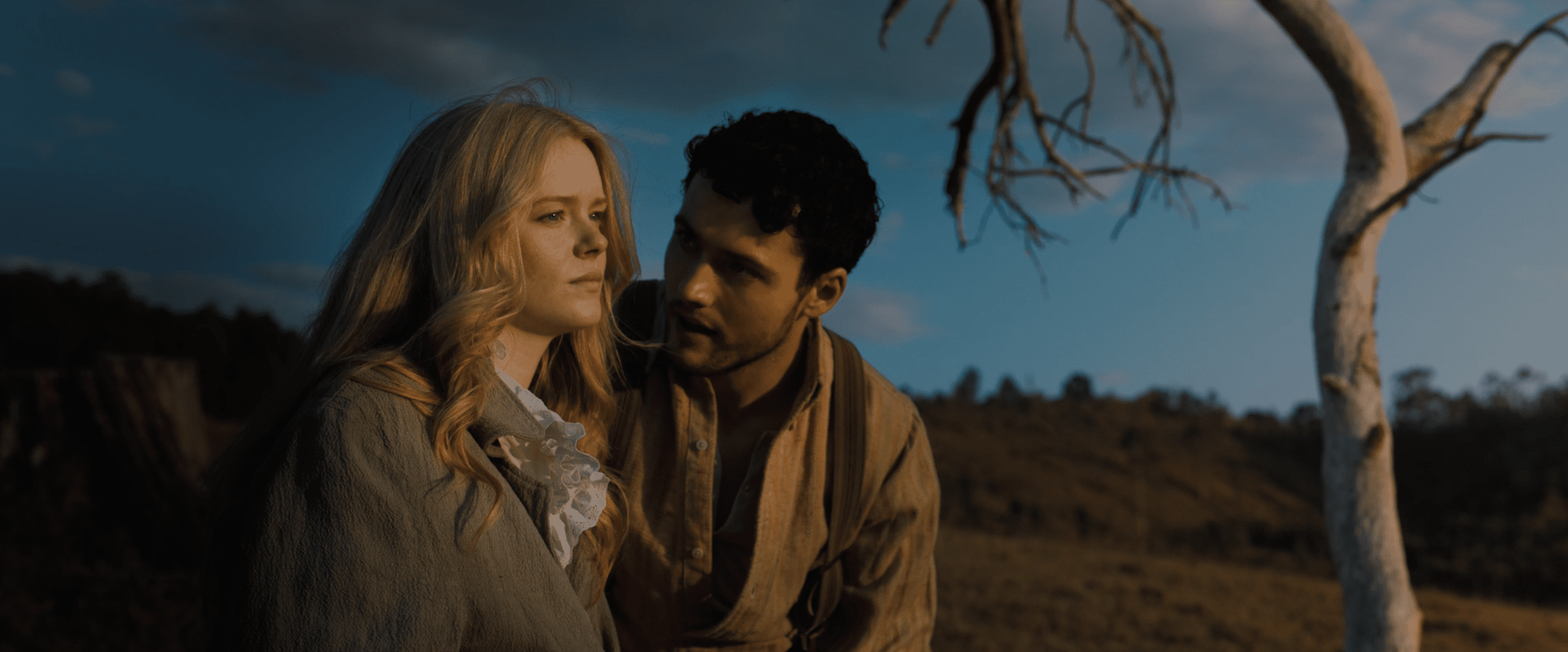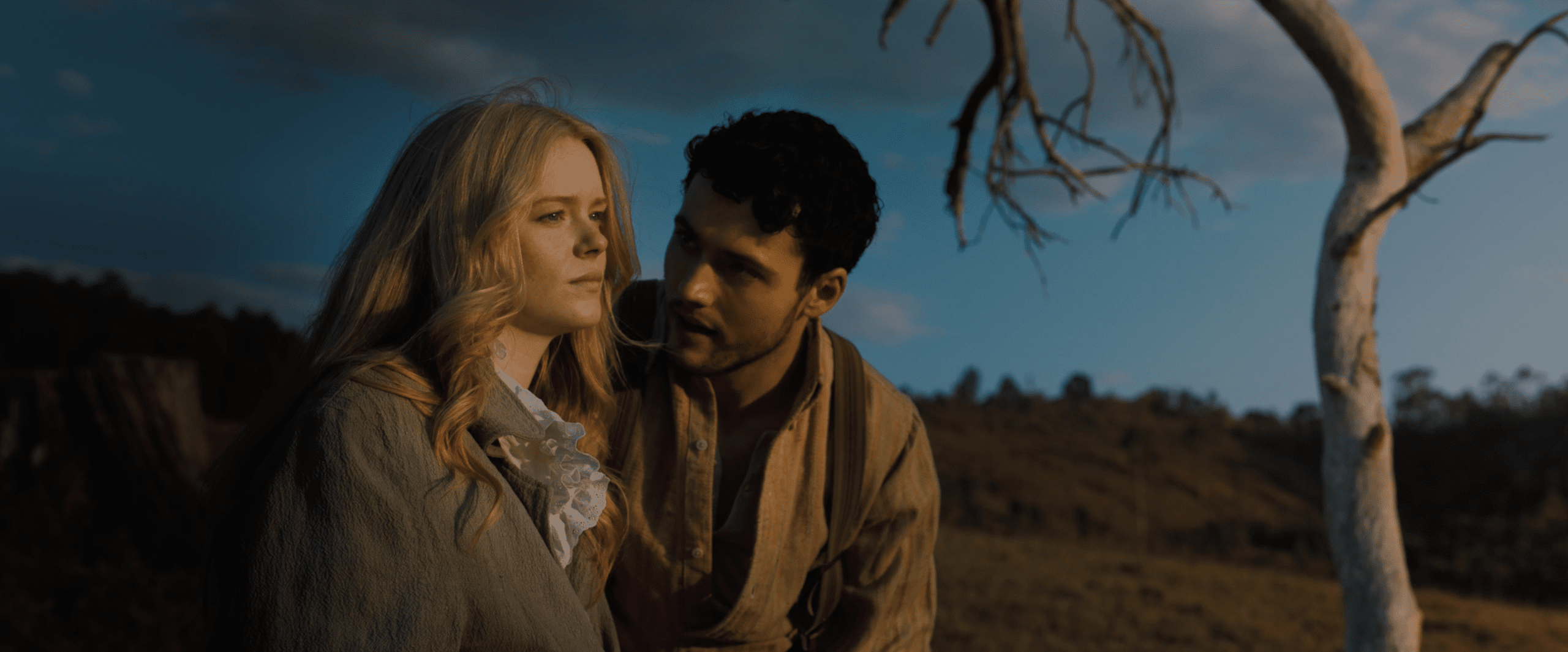 Redeeming Love is coming to theaters January 21, 2022. It is rated PG-13 for mature thematic content, sexual content, partial nudity, and strong violent content, with a runtime of 2 hours and 14 minutes.