Dance your cares away, worries for another day because the Fraggles are back in an all new show on Apple TV+. Fraggle Rock Back to the Rock is a much needed, joyful, and absolutely fun reboot that is sure to be a hit with the whole family.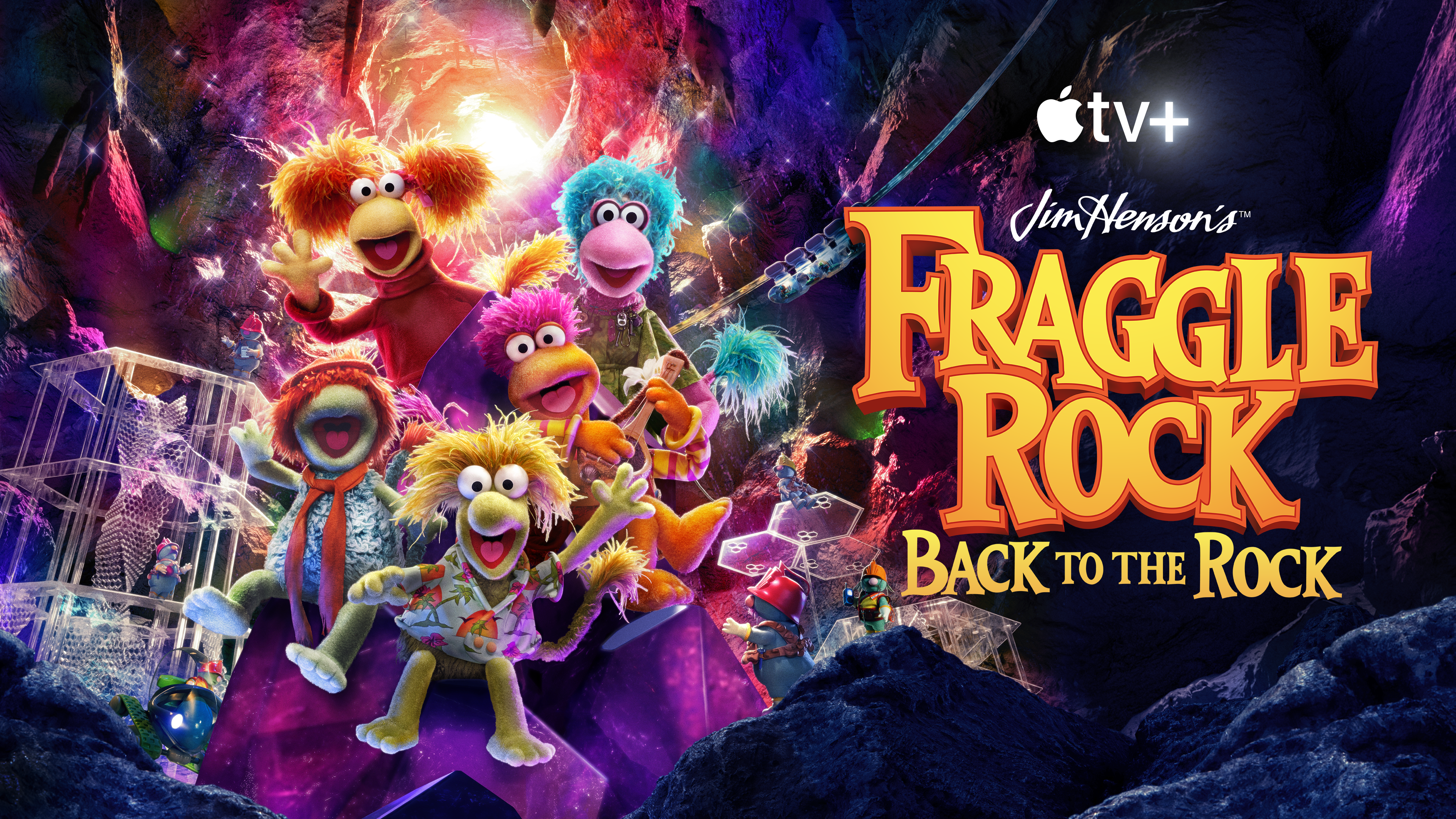 Fraggle Rock Back to the Rock Review
Jim Henson's colorful, musical, good-time loving Fraggles are back in Fraggle Rock Back to the Rock. Familiar faces Gobo (John Tartaglia), Red (Karen Prell), Mokey (Donna Kimball), Wembley (Jordan Lockhart), and Boober (Dave Goelz) are just as hilarious and fun to watch as when they debuted in the 1980s. The new show continues the original's legacy by having the Fraggles go on epic adventures, interacting with Doozers and Gorgs, and learning lessons about friendship, caring for the world, and more.
Fraggle Rock Back to the Rock, although geared towards children, is one of the rare shows that can and will be enjoyed by adults as well. The series as a whole carries with it the original themes of caring for others and the power of kindness. But each episode also chooses to center on other ideas as well including self-esteem, confidence, and originality. Each theme is approached in a caring, loving way allowing everyone watching to learn something about themselves.
RELATED: INTERVIEW: Mokey and Wembley From Fraggle Rock Back to the Rock
The way in which the show handles delicate issues like anxiety, fear, and consent is enough to warm even a Gorg's heart. Just like its predecessor, Back to the Rock deals directly with things that young audiences experience and may not be able to communicate to the grownups around them. It metaphorically holds their hands and tells them it is okay to feel fear, it is okay to say no, and that "when you love your specialness for what it is, it becomes the brightest treasure in the world." These types of messages are what made Fraggle Rock so special to begin with and fortunately this series continues that legacy.
The nostalgia is strong in this reboot but not to the point that it detracts from what is happening in the present. Seeing the recreated opening credits is an instant treat and will definitely have fans joining in to sing-along. The practical sets and puppets themselves feel just as real as ever. Thankfully the creators opted to forgo CGI upgrades that frankly would stick out like an ugly sore thumb. It is obvious that care was taken to retain the magic of Henson's creation, while breathing some new life into the Fraggles and the world around them.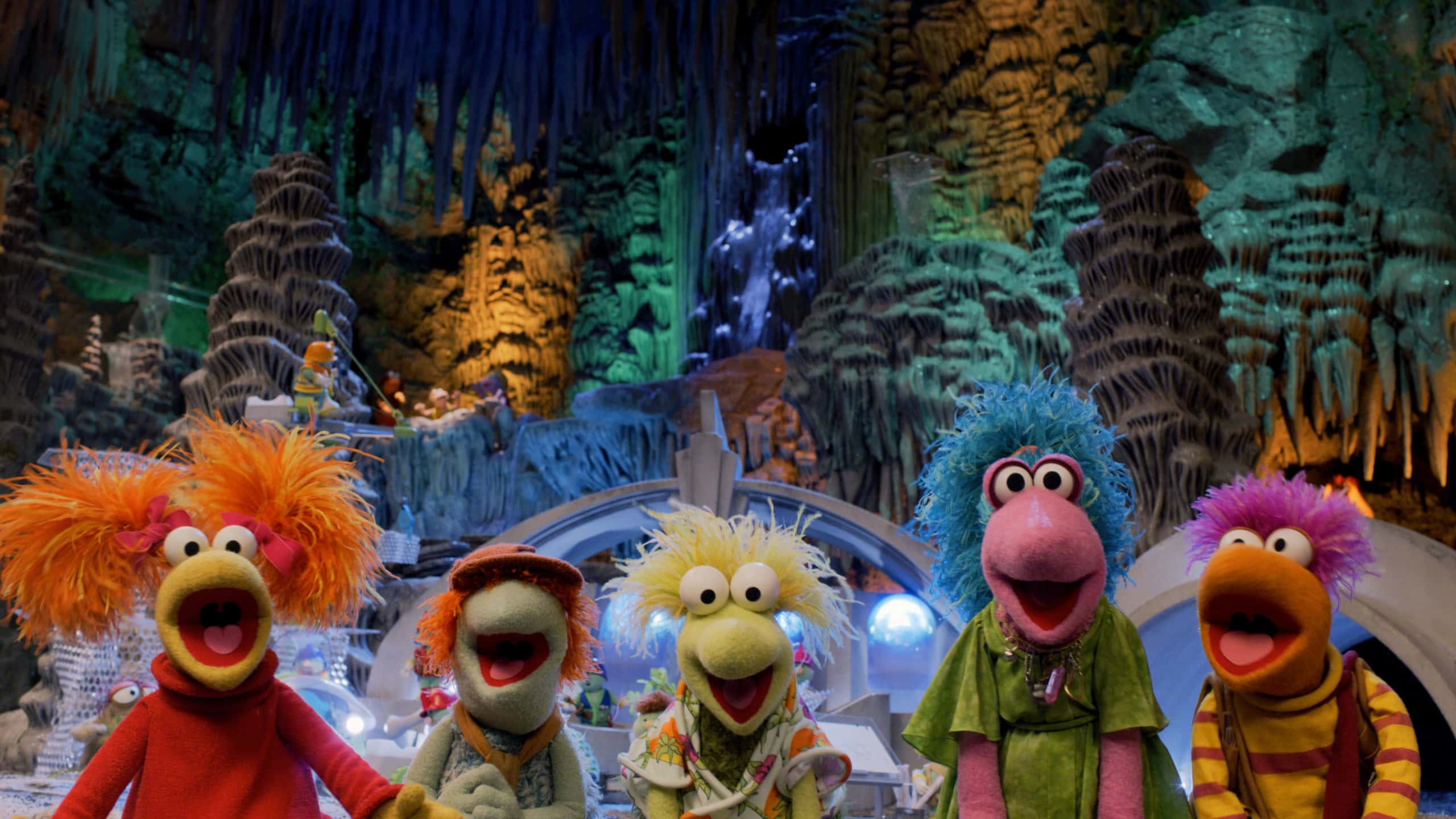 Fraggle Rock, home of the Fraggles, Doozers, and Gorgs practically leaps off the screen with its vibrant colors and sparkling accents. The puppets themselves are even more colorful and curious, with each taking on a different facet of childhood. Gobo is the adventurer who treats everything like a quest. Wembley is the youngest, who is energetic yet sometimes hesitant when it comes to new situations. Red is constantly on the move, full of spirit, and ready for a challenge. Mokey is the artistic dreamer, the calming energy of the group. Rounding out the main Fraggles is Boober. Forever the oddball for his seemingly lack of Fraggle exuberance, Boober is cautious and meticulous, something the others do learn to appreciate.
Joining our favorites are special guest Fraggles voiced by talent such as Daveed Diggs, Patti LaBelle, Ed Helms, Cynthia Erivo, and Kenan Thompson. If you are thinking those additions are distracting, or unnecessary, have no fear. They fit right in and they never feel like they are taking the spotlight away from the Fraggle crew. Also along the way there are segments with Uncle Traveling Matt, Doc (Lilli Cooper) and her dog Sprocket, as well as the Doozers and the Gorgs that all reinforce the core theme of the particular episode.
Fraggle Rock Back to the Rock is a charming, tenderhearted, enjoyable journey back to a place that the world desperately needs right now. It is a magical village where everyone can embrace their differences, make new friends, and find happiness in the little things. This charming new series will undoubtedly endear itself to old and new fans alike, bringing families together to share laughs, hugs, and a few dances or two.
Fraggle Rock Back to the Rock season 1 is now available on Apple TV+.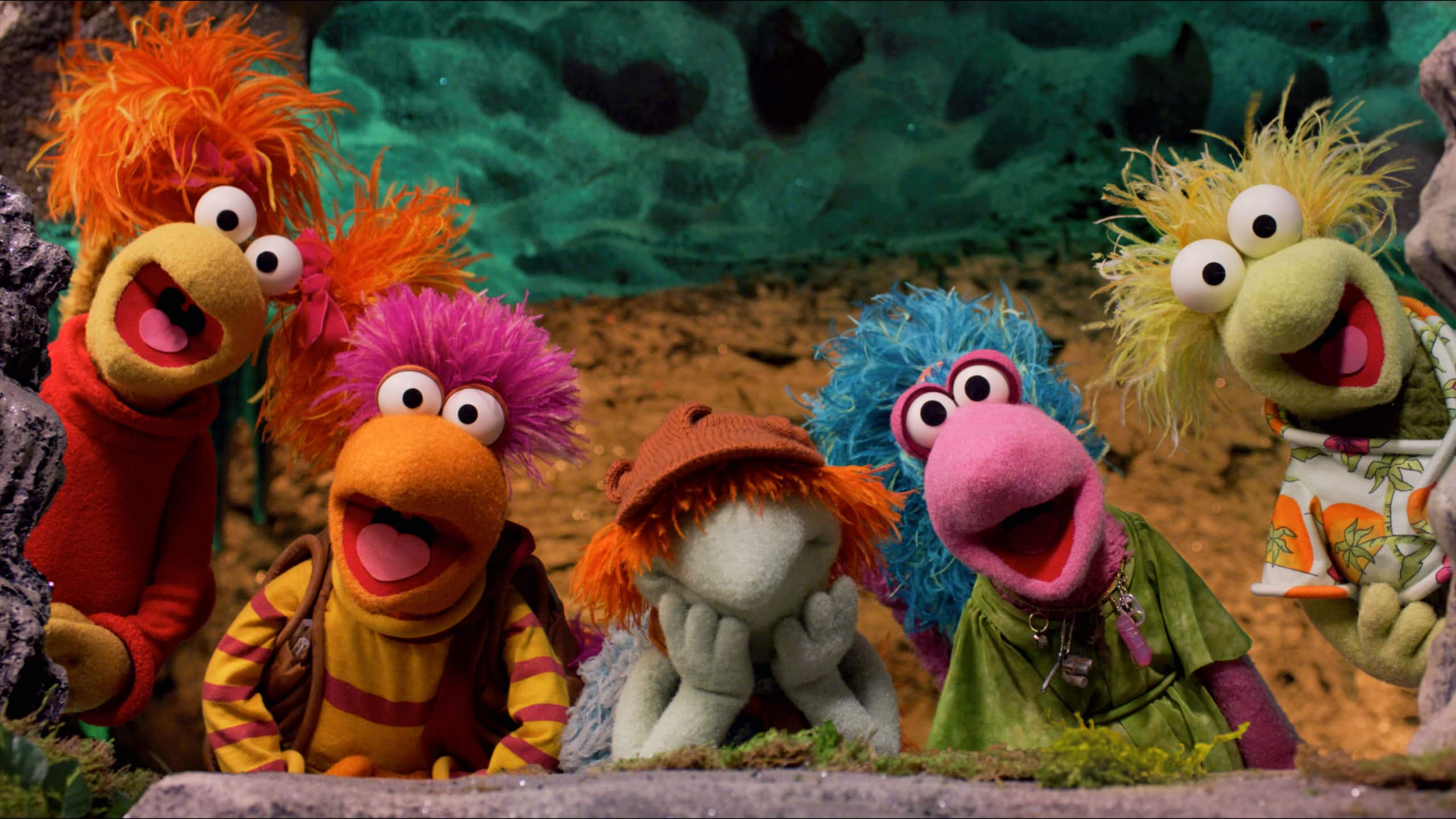 RELATED: The Muppets Most Wanted Review