A Kind Spark by Elle McNicoll delivers a heartwarming, insightful look into a subject many are aware of but few if any have ever approached from this angle. Being neurodivergent herself, McNicoll brings a unique perspective to the table and from the very start endears Addie to the reader.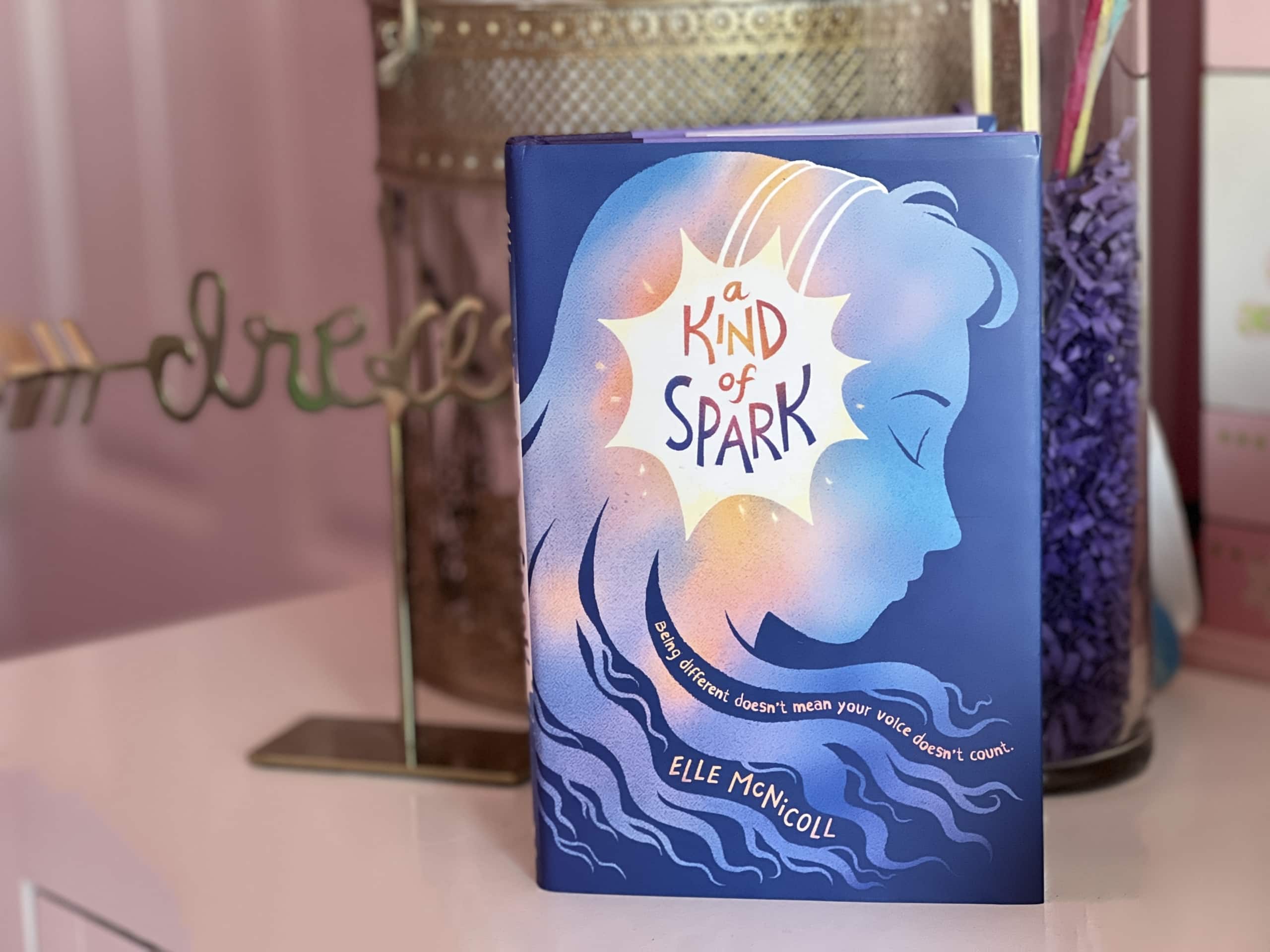 We received a copy of this book for the purpose of review. All opinions are our own. Affiliate links below
A Kind Spark Book Review
Ever since Ms. Murphy told Addie's class about the witch trials that happened centuries ago in Juniper, she couldn't stop thinking about them. Those women weren't magic, they were different. Just like Addie.
Addie is autistic and being neurodivergent means she sees, hears, and feels things others do not. Not everyone in a small town understands that now, let alone back when the witch trials were occurring. Addie can't help but think of the witches and how no one spoke up for them. She believes that there is more to their story, just like there is more to hers. So she campaigns for a memorial for the witches because those women deserve to be remembered.
Heartwarming and insightful, A Kind Spark is a must read book for tweens, teens, and adults alike. It is a story of understanding, acceptance, and kindness. My daughter thoroughly enjoyed this read. Here is her A Kind Spark book review.
RELATED: The Woman All Spies Fear Book Review: Inspiring To Women Of All Ages
First off, this book does not shy away from the challenges Addie faces not just in getting the memorial built but just living her life. Being autistic she experiences everything differently and not everyone tries or even wants to understand her. There is one friendship that will warm your heart, here is a person who treats Addie with respect and kindness and actually wants to understand how she sees the world around her.
There are some history lessons and even moments of sadness but what really drew me to the story were the lessons on acceptance and the importance of not judging people. We live in a world where everyone is quick to judge, especially with anyone that they think is weird or different. This book really shows how wrong that is and how just taking a little time to get to know someone can mean all the difference.
A Kind Spark is a book I think everyone should read. It is great for kids and adults who are neurodivergent to see themselves in a positive light. But it's also beneficial to neurotypical people as well, to help them see things from a different point of view. After all that is the whole point, take a walk in someone else's shoes, think how your actions might affect others, and at the end of the day be a kind person.
Addie is wonderful and inspiring with her never give up attitude. I hope that Elle McNicoll decides to write more books about her or other characters like her that see the world in this unique way.
Get A Kind Spark By Elle McNicoll
Buy A Kind Spark now on Amazon or wherever books are sold.