The Elephant's Girl by Celesta Rimington features a magical, mysterious adventure about a girl who is trying to discover the past she has forgotten with the help of a telepathic elephant. From start to finish this one grabs its readers and does not let go.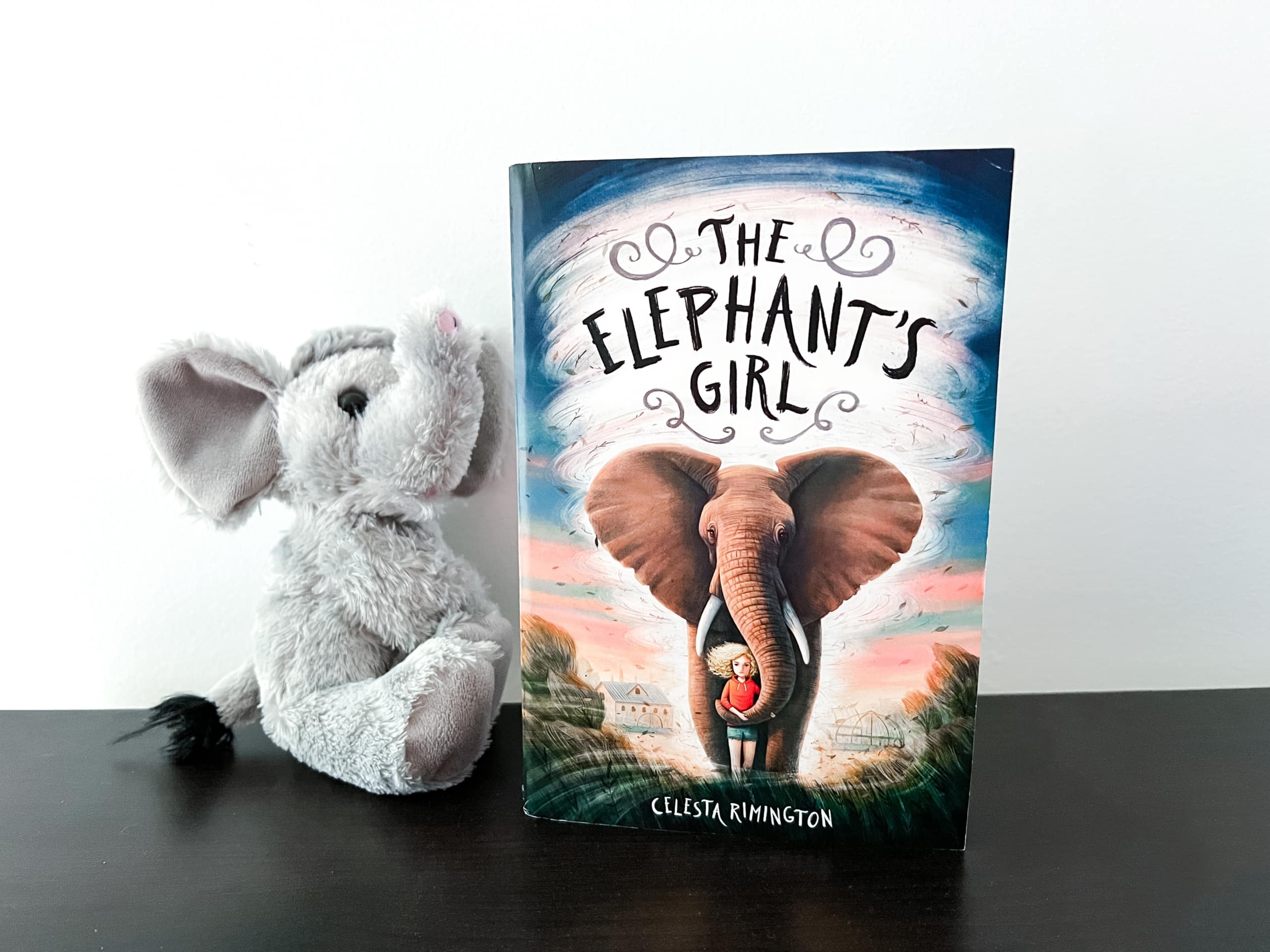 We received a copy of this book for the purpose of review. All opinions are our own. Affiliate links below
The Elephant's Girl Book Review
Lexington Willow cannot remember her past. When she was a toddler, a devastating tornado swept her up and dropped her inside a Nebraska Zoo where an elephant named Nyah protected her from the storm. Since her real family had no idea what happened to her, she was left to grow up at the zoo with her foster father, Roger, and her best friend, Fisher.
But there is one special being in her life that never forgot, Nyah. Many years pass when Nyah sends Lex a telepathic image of the woods outside the zoo. Soon she finds herself on an adventure of lost treasure and ghosts that may lead her to finding her real family. In order to solve the mystery, Lex must find the courage within herself to face her past which includes why the tornado brought her to the zoo so many years ago.
An adventure dripped in magical realism, The Elephant's Girl delivers plenty of mystery, suspense, and thrills to keep you hooked from start to finish. The telepathic elephant is just icing on the cake. My daughter was excited to read this one and could not put it down. Here is her The Elephant's Girl Book review.
RELATED: The Ivory Key Book Review: A Dangerous Quest, Secrets, & Magic
What first excited me about this book was the fact that the main character, Lex, had a special relationship with an elephant. Being an animal lover myself, it sounded like something I would enjoy. But what I really liked about it (other than the elephant) was the overall story and Lex's spirit.
There is a lot of action in The Elephant's Girl that will make it hard to stop reading. As if finding her real family was not a big enough adventure, Rimington throws in a ghost in the mix. I thought it was interesting how Lex discovered more about herself by helping the ghost and the elephant. This is a story of friendship, family, and finding the strength inside yourself to do what needs to be done. Plus, I learned a lot about elephants. The author really made sure to research so she could sneak in some learning along with all the fun.
Like I said, Lex's determined spirit is contagious. That kind of determination is something we should all want to have especially when things get rough. This is not only a great book for middle schoolers but really anyone who is looking for an adventure story with a lot of heart.
Get The Elephant's Girl by Celesta Rimington
Buy The Elephant's Girl now on Amazon or wherever books are sold.