Coming June 17, 2022 is Lightyear, the origin story for the famous Buzz Lightyear. Meet the hero behind the toy in this brand new trailer that reveals more of Chris Evans as Buzz Lightyear, the real Emperor Zurg, and more.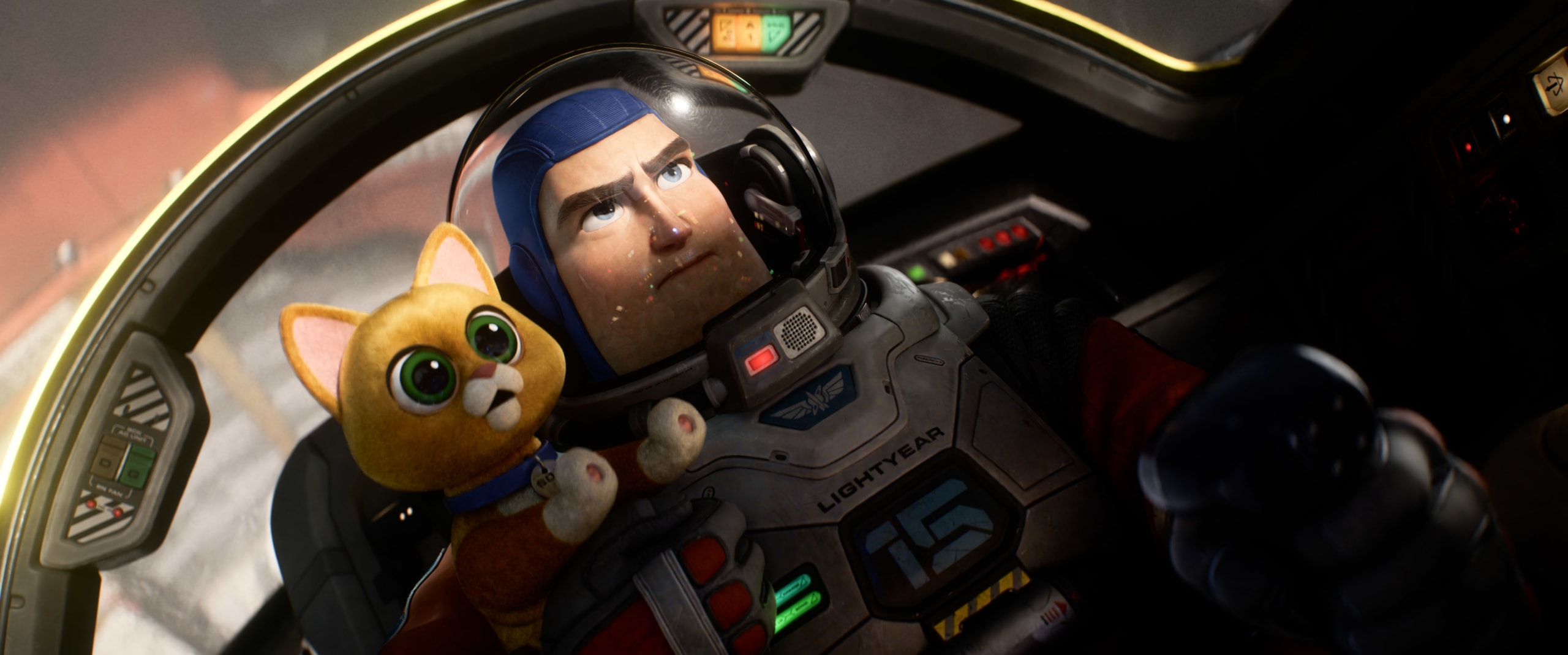 Lightyear Trailer: Chris Evans as Buzz Lightyear, The Real Zurg, and More
The Lightyear trailer now only revealed more of Chris Evans' Buzz but also gave us some insight into what the film is actually about. Stranded in space on an unknown planet, Buzz and his crew mates are all trying to devise a way to get everyone back home to Earth. Of course that won't be easy and that giant robot looks awfully familiar.
First off, listening to Chris Evans talk, I would say he nailed the cadence of the Buzz we know and love. He's not quite as over the top but then again he isn't a toy so that makes perfect sense. With years of playing Captain America under his belt, he definitely has the commanding voice needed to be the leader of Star Command. And if he happens to say I can do this all day well I wouldn't be mad.
As I mentioned, the leader of the robots looks just like Emperor Zurg. Origin story for Buzz and Zurg? Yes please. They even show Buzz using his Star Command Laser when facing off Zurg. The other highlight of the trailer is the introduction of Sox, Buzz's companion. He is a robotic cat that looks like a Flerken and will likely be the one to steal the show. Although I am curious to see how they explain why Sox wasn't an option for Andy when he wanted the Buzz Lightyear toy line.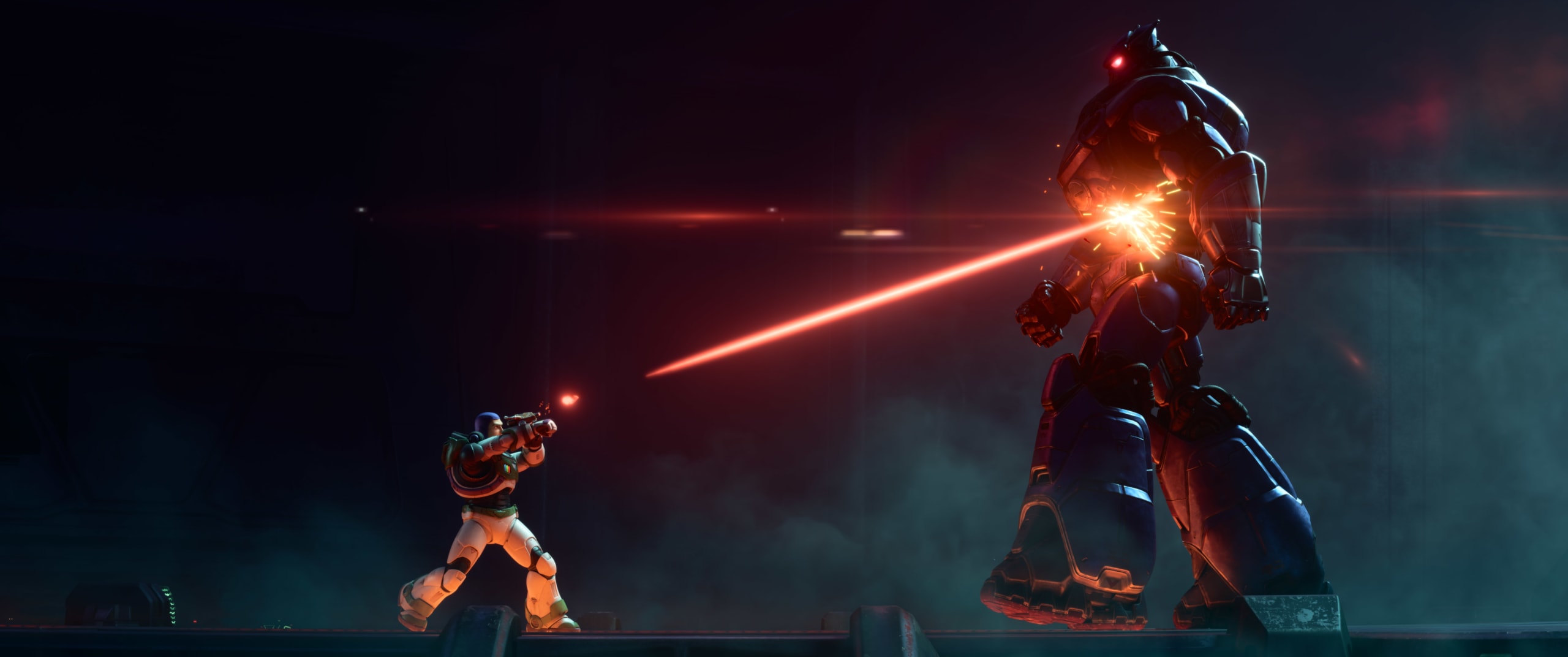 About Lightyear
Lightyear follows the legendary Space Ranger Buzz Lightyear on an intergalactic adventure. Stuck on a planet, Lightyear and his crew are trying to get home but before they can they must face off against a robot army led by a giant robot that looks awfully familiar. Is that the real Emperor Zurg? Sure looks like it.
"Buzz's world was always something I was excited about," said director Angus MacLane. "In 'Toy Story,' there seemed to be this incredible backstory to him being a Space Ranger that's only touched upon, and I always wanted to explore that world further. So my 'Lighytear' pitch was, 'What was the movie that Andy saw that made him want a Buzz Lightyear toy?' I wanted to see that movie. And now I'm lucky enough to get to make it."
Joining Chris Evans are Keke Palmer, Dale Soules, and Taika Waititi as a group of ambitious recruits. Peter Sohn voices Buzz's robot companion, Sox, and the cast also includes the voices of Uzo Aduba, James Brolin, Mary McDonald-Lewis, Efren Ramirez and Isiah Whitlock Jr.
Lightyear Official Trailer