Disney's newest film, Cheaper by the Dozen, is now streaming on Disney+. I had the opportunity to speak with the stars of the film as well as director Gail Lerner about what it was like updating this story to fit the world we live in now, parenting all those kids on set, and just how much prep went into that dance battle.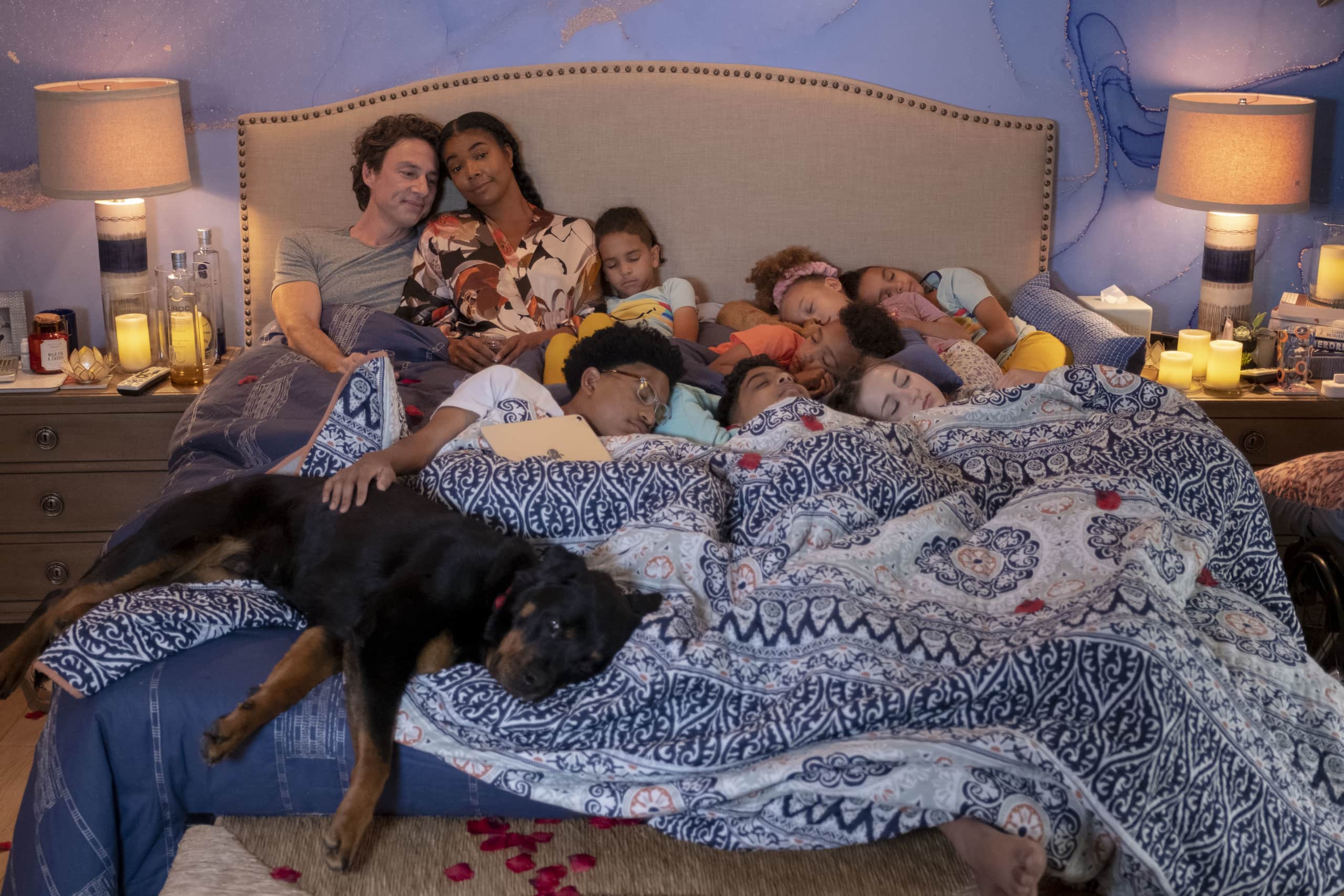 Interview Cheaper By The Dozen Cast
Cheaper by the Dozen 2022 is a fresh take on the 2003 version starring Steve Martin. It maintains the laugh-out-loud moments that having that many children under one roof practically guarantees while also delivering plenty of heart. With a multiracial family at its center it is honest about the issues of privilege and race with the bonus that many families will be able to see themselves in the Bakers. Which makes this remake quite refreshing to watch.
Gabrielle Union (Zoey Baker), Zach Braff (Paul Baker), Erika Chistensen (Kate), Timon Kyle Durrett (Dom), and Director Gail Lerner spoke about the importance of representation, inclusivity, and what that means for families watching this film. Working with that many kids could not have been easy. Someone has to break out the parent voice right? Plus after watching that dance battle, Zach and Dom shared their secrets on how to be the dance battle kings. Spoiler, it takes practice and maybe even a stunt double.
RELATED: Cheaper By The Dozen Review: Funny, Heartfelt Look At Family Bonds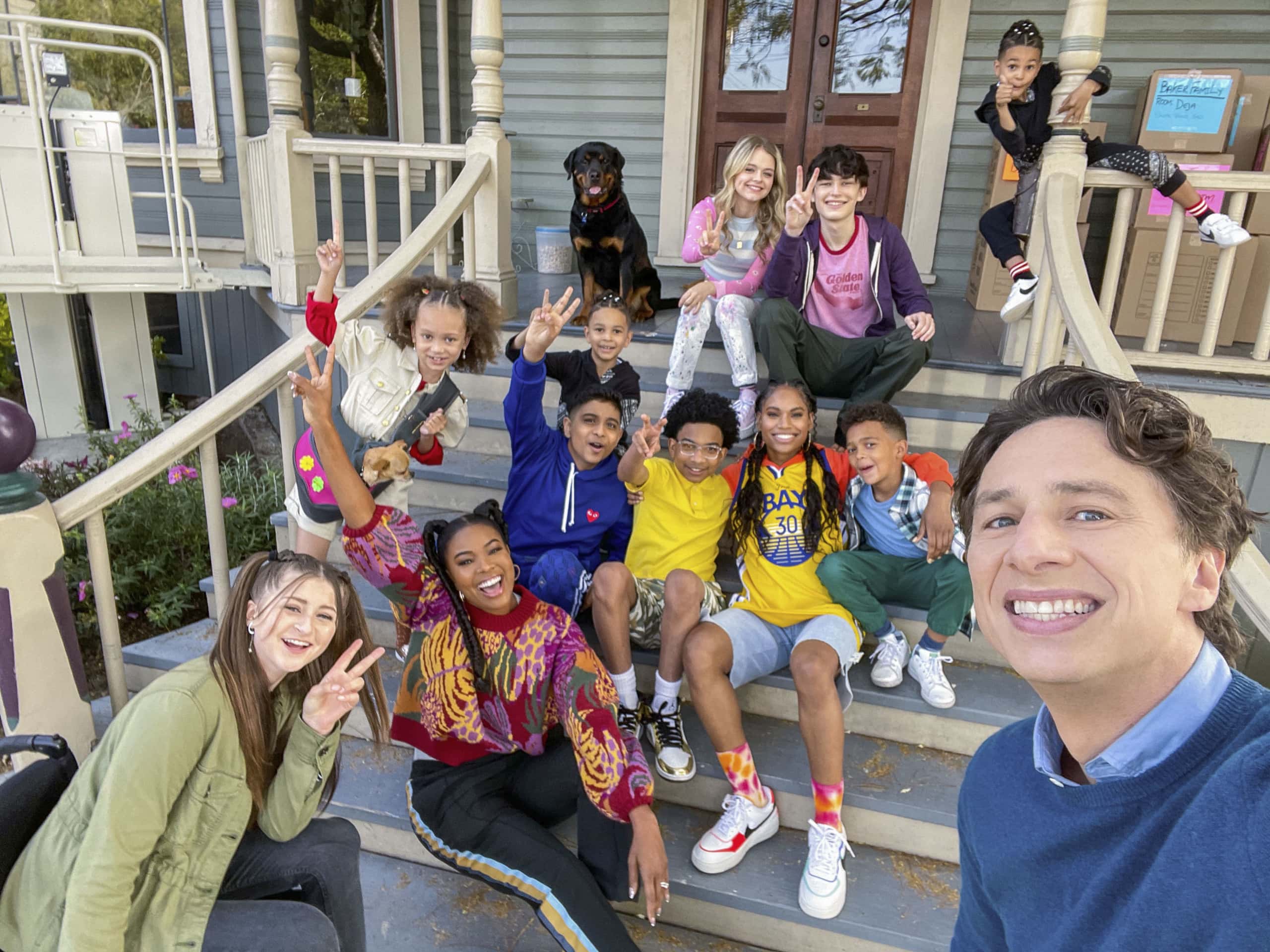 Being part of a multi-racial household, it was nice to see a family that looks more like ours on the screen, having the discussions we have had about race and just what it's like growing up. Can you share a little about why it was important to the team to make this version of the Bakers more representative of families in 2022?
Gail: Kenya and I have been working together six years now, and we just talk a lot about the importance of representation. Really showing the world how it is. And, a lot of times, TV, movies, TV shows, it seems like we just see white families become the norm. Which is not a reflection of the world and not a reflection of the world that we want to show as storytellers. So, to get a chance to show a family that really looks like what America looks like now was just an exciting opportunity.
Zach: I was impressed with the writing, that they were able to navigate so much in a family comedy. How could you make this story and not have him (Timon) and I eventually have some sort of real conversation. When I read it, I was impressed and proud to be part of something that was going to be hilarious but also brave. We've spoken about the race aspect but there's also a disabled child, and discussions about depression and sexual identity.
Timon: When I read the script, it was very layered. It wasn't just surface. And that's the one thing I loved about it. There are scenes that Zach and I have that are very personal to me because of things I've witnessed in my life. I think Dom represents an aspect of the family dynamic that I think some people are starting to miss. In this world, everything is about me, me, me. It's not always about you. Dom is representative of that maturation but also the humility that comes with it.
Lots of chaotic fun on screen but what about behind the scenes. That many kids together feels like a recipe for crazy.
Zach: Gaby and I had to really kind of become parents, because all their parents and guardians would leave when it was time to shoot. So Gaby and I had to say "no, no, no come back…come on, we're about to go!" [LAUGHS] Good cop bad cop.
Gabrielle: Uh-huh, says the good cop.
Zach: It also helps because Gab's a real mom and I don't have children. I'm just fun Uncle Zach. On set, it was definitely Gab being the bad cop sometimes. But even I found myself saying "ONE…" I don't even know what happens after one, but I knew they would all react.
That dance off was pretty epic. The moon walk, the split…
Zach:We trained.
Timon: We had bootcamp.
Zach: I had a hip hop coach. Timon and I trained for two weeks to do that. And I don't know if that's bragging or embarrassing. The real dancers are incredible. The first day they said "We're gonna show you what you guys are gonna do with…" These dancers are Justin Bieber tour dancer level and they were incredible. Timon and I were like you expect us to do that?
Timon: We not doin' that. And he said "No, no, that's not your part. That's the intro." I said "Okay, 'cause I was going to say, I need a double."
Zach: They had the doubles doing our parts. And we said "We still have to do that?" By the end, we had a blast. I was moonwalking all around the floor.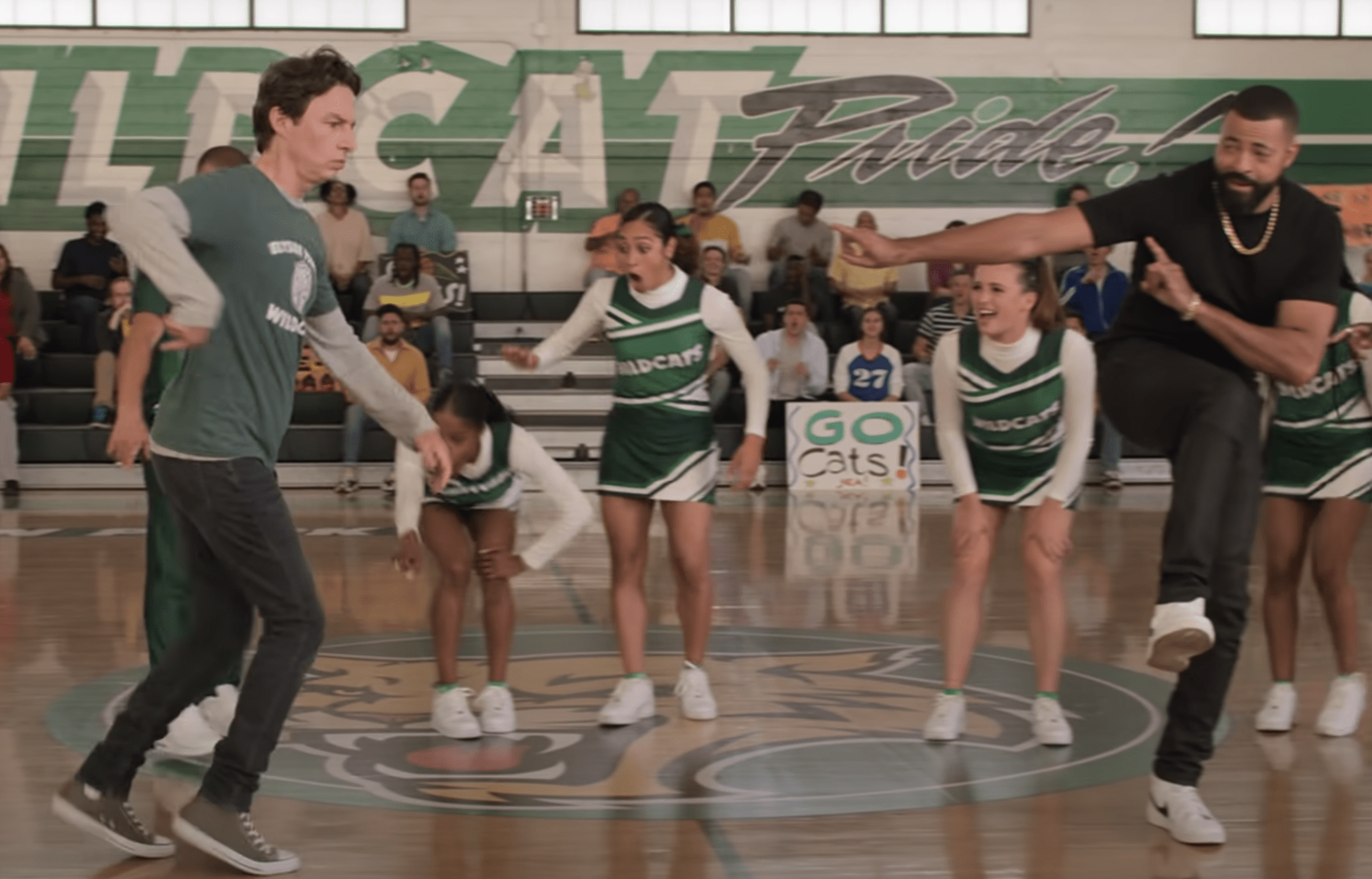 Maybe not with the dancing, but did you get to play around at all with your lines?
Gail: Kenya Barris and Jeni Genzuk Henry wrote a hilarious script. And then, all of these guys would just come in improvising, whether it was physicality or jokes.
Zach: We had fun. There were certain moments that called for it more than others, like that scene with the sneakers. I couldn't make it through it. But (improvising) for a kid's movie is tricky for me. On Scrubs we would improv like crazy but it was more risqué than a Disney family movie. So, you're to improvise but keep it G. Occasionally I'd have a funny idea for one of the kids. The kids would deliver it perfectly, and it would be so funny.
Cheaper By The Dozen is available now on Disney+. It is Rated PG for thematic elements, suggestive material, and language with a runtime of 107 minutes.