Moon Knight star Ethan Hawke shared why he was asked not to read the script before signing on and how that was a good thing for his character, Arthur Harrow.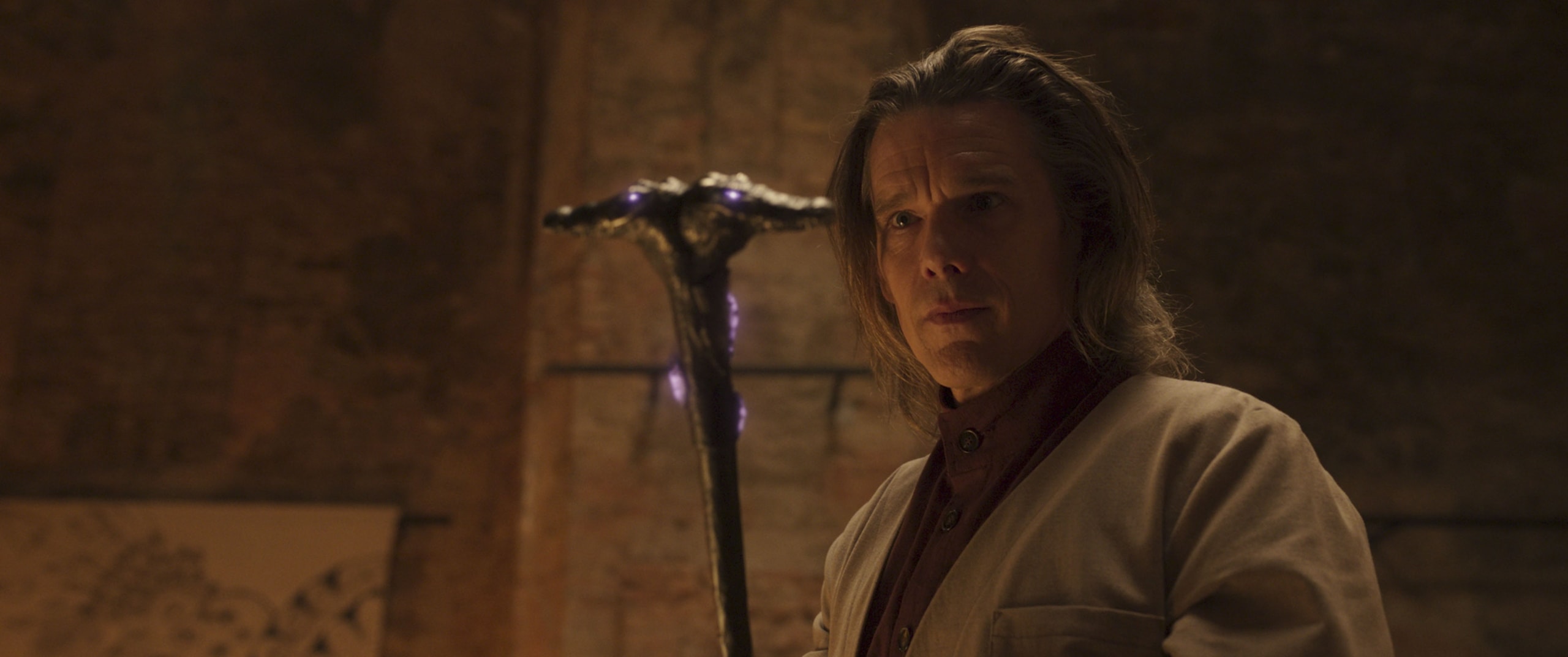 Interview Ethan Hawke On Moon Knight
The 6-part Moon Knight series coming to Disney+ March 30th. Ethan Hawke who plays Ammit cult leader Arthur Harrow signed onto Moon Knight without even reading the script. That is unusual for anyone but especially Ethan who has never done that before. But it was at Director Mohamed Diab's insistence that he didn't read the script. It may have seemed like a risky idea at the time, but Ethan shares it was the best thing that could have happened for his character.
Moon Knight takes place after the events of Avengers: Endgame, in the post blip world. It follows the story of Steven Grant (Oscar Issac), a mild-mannered, intelligent, quirky man who is tormented by a sleeping disorder. At least that is what he believes until he discovers that he has Dissociative Identity Disorder and shares a body with Marc Spector, former mercenary and current avatar to Khonshu, the Egyptian god of the moon and vengeance. Steven's world is turned upside down and he finds himself surrounded by enemies, led by cult leader Arthur Harrow (Ethan Hawke). Marc and Steven must learn to work together in order to survive the deadly game being played out around them by the Egyptian gods.
RELATED: Moon Knight Trailer Breakdown & Easter Eggs
Mohamed revealed that Ethan signed on to Moon Knight without reading the script. The reason both he and Oscar asked him not to read it had everything to do with Ethan being able to help develop this character along with the filmmakers.
Mohamed: When Oscar (and I) first approached him, we pitched him the idea but I told him please don't read the script. [LAUGHTER] Not that the script is bad, but when you work with him (Ethan) you have to get from him. Harrow is his son in a way. To trust us and to sign without (reading)…he told me this is the first time in 35 years that I signed something without reading a script.
Ethan: In my whole experience, usually when there is a huge budget there is a tremendous amount of fear. The people in charge are incredibly controlling and creativity is reduced. In my entire experience with Marvel it's the opposite of that. There was a lot of playfulness and willingness to have bad ideas. You can't find a great idea if you don't say some dumb ones and make mistakes. I sensed it from Oscar from the get go…
Oscar: A lot of dumb ideas. [LAUGHTER]
Ethan: No, there was a huge passion to contribute. And when an actor has a strong hit on a character and they have something they want to contribute, and you follow it, good things happen. Oscar had a hit on this guy, on DID, on how it could be useful, and that's what collaboration is. You guys were willing to have that happen. And that's what you guys told me would happen but sometimes that's not how (it goes), and that's why you don't sign on without reading the script. But I'm really glad I didn't because I think it's better because of the way it evolved.
Oscar: Moral of the story, don't read the script. [LAUGHTER]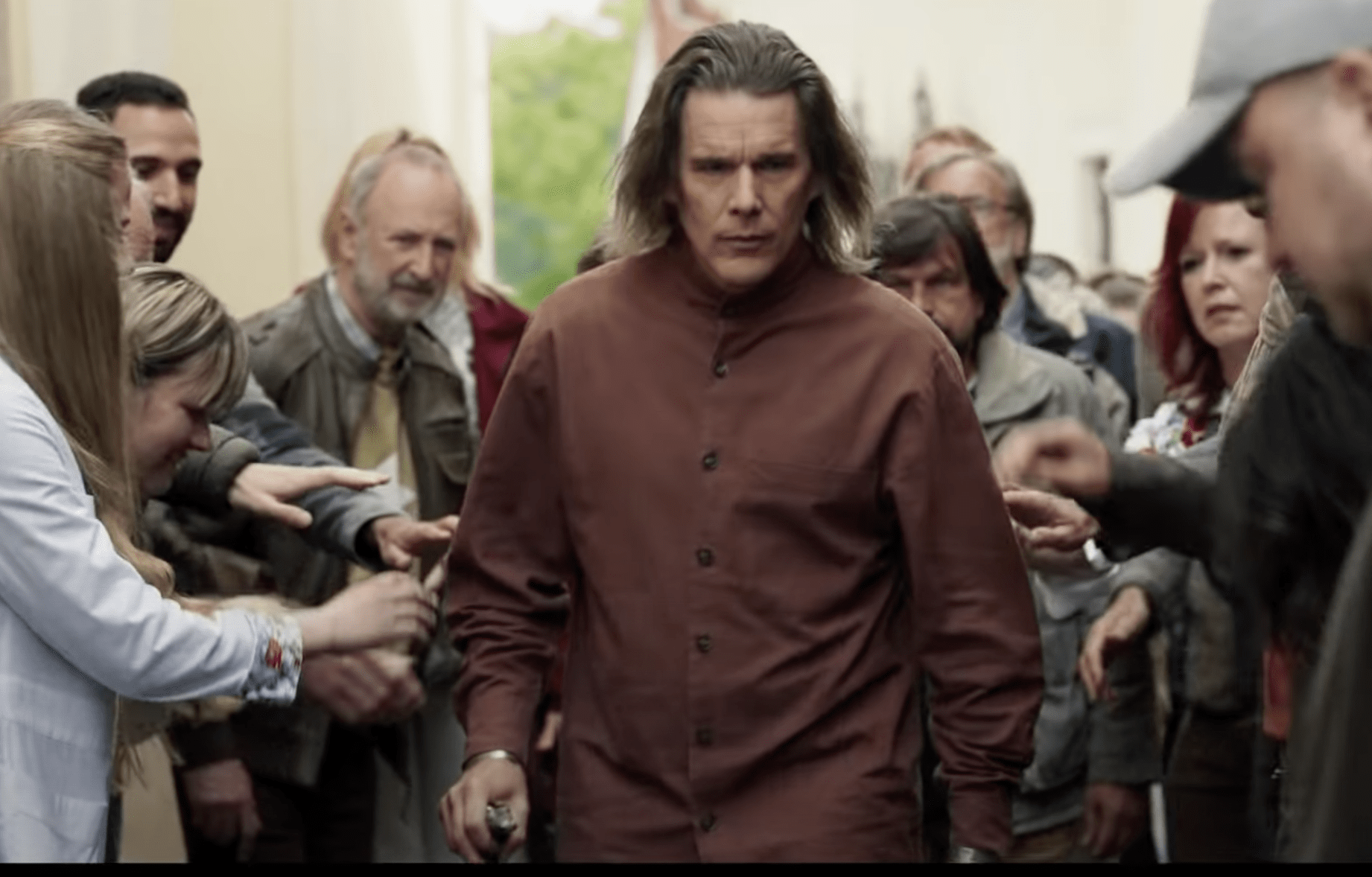 Moon Knight will be streaming exclusively on Disney+ starting March 30, 2022. New episodes will drop every Wednesday.