Fantastic Beasts star Eddie Redmayne has captured the heart of the Wizarding World as the quirky, kind, and intelligent Newt Scamander. Eddie shares how he feels he relates to Newt and all about that hilarious dance sequence that will stick with the audience well after the credits finish rolling.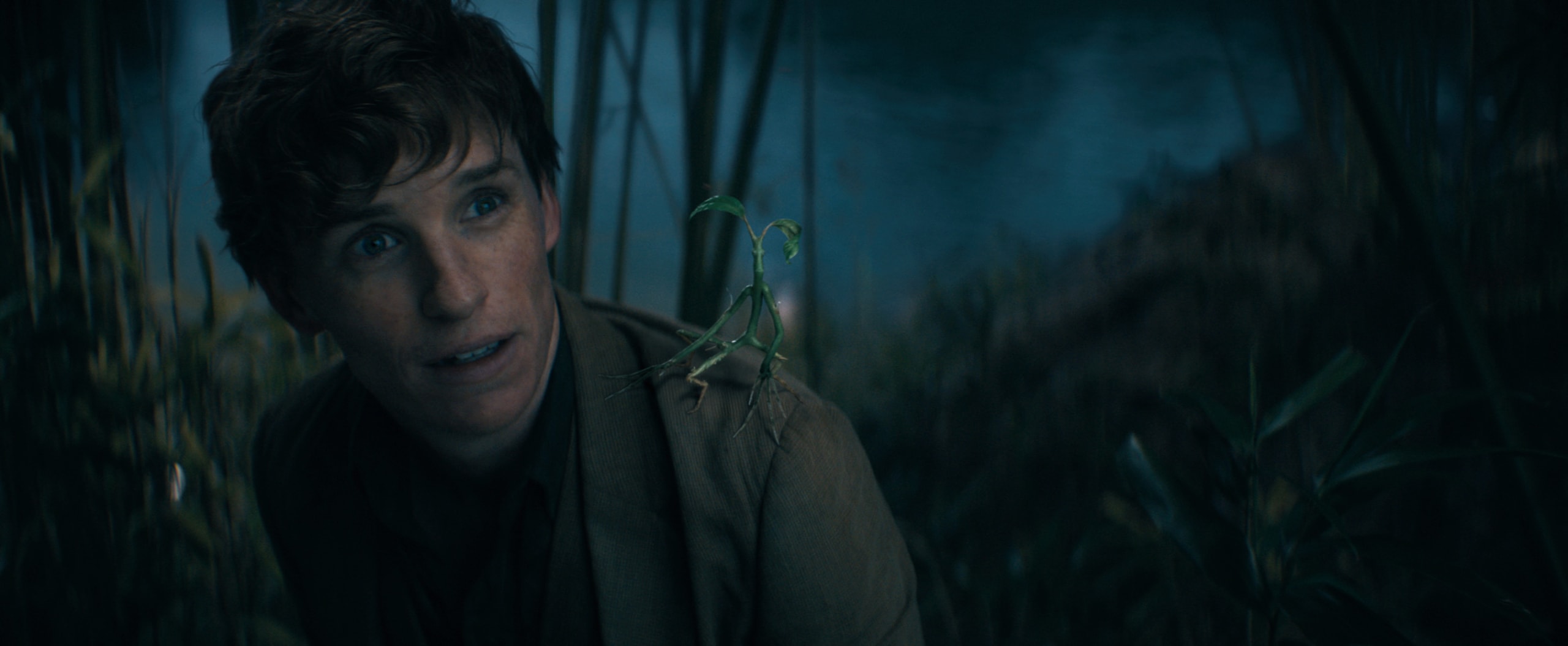 Interview: Eddie Redmayne On Relating to Newt & Dancing With The Beasts
Eddie Redmayne's Newt Scamander continues to be the greatest Hufflepuff in the Wizarding World. In the latest Fantastic Beasts film, The Secrets of Dumbledore, Newt continues to grow as a wizard and must face some difficulties including letting someone else hold his briefcase to dancing for his life. Yes, after that amusing bit in the first film, Eddie once again dances around in one of the most memorable and hilarious scenes to date. Eddie has learned more than just the limits to his dancing skills from playing Newt.
Following the events of The Crimes of Grindelwald, The Secrets of Dumbledore finds the dark wizard, Gellert Grindelwald (Mads Mikkelsen), poised to take over the Wizarding World. The birth of an extremely rare and beloved qilin signals a change in leadership and Grindelwald will do what it takes to further his mission against muggles. Albus Dumbledore (Jude Law) recruits Newt Scamander (Eddie Redmayne), Jacob Kowalski (Dan Fogler), Theseus Scamander (Callum Turner), and others to stop him because he himself cannot move against Grindelwald. But fighting someone who can see into the future is not going to be easy. To take down Grindelwald the team must be as unpredictable as possible, to keep him and even themselves guessing until the very end.
RELATED: Interview: Jude Law On Albus Dumbledore and His Secrets
Newt Scamander is one of my favorite characters in the Wizarding World. He makes me wish I was a Hufflepuff. Do you find that you relate to Newt at all? Is there anything you have learned about yourself along the way?
Eddie: I adore Newt. I love that he's an incredibly empathetic person. He looks for the good in people. He's also very happy in his own company and in the company of creatures, someone that enjoys silence. There are various epithets, things that he said which I now try and live by. One is that worrying means you suffer twice, which was in the first movie. And there's something that he says to Dumbledore in this piece, which I adore. I'm butchering it here, but we all make mistakes in life, but you can try and make things better. And it's the trying that counts. It's the aspiring to make things better. Sometimes you go I've really screwed that up, I'm just gonna hide away in my hovel. And I love that the way he thinks is all about trying to make things better.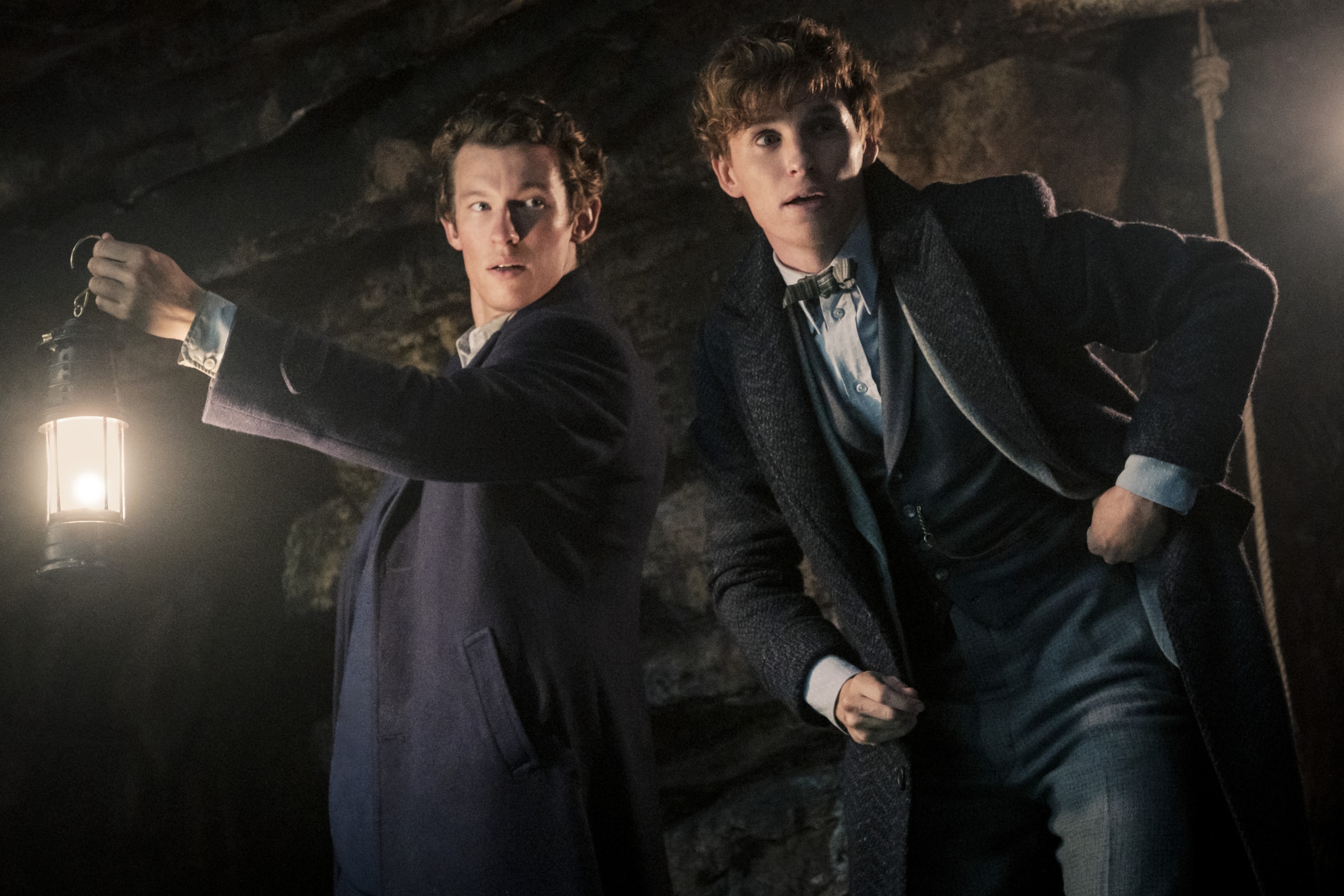 In the first film, Newt showed off his inimitable dancing skills that have been seen in the subsequent films. But I have to say, this latest one is the best yet.
Eddie: It all stems from the Erumpent mating dance in the first movie. And clearly, there's something that tickled David, and Joe and Steve. In each film there is another iteration it's basically the Eddie makes a tool of himself. But of course, we took it incredibly seriously. We spent a long time, David and I and Alex Reynolds, the movement director, talking about how this could be. We did some very embarrassing outtakes, with me sending videos [doing] sort of really intense dance things. Eventually, it was "how about I just wiggle and put my hands up here?" At the same time the special effects department was coming up with ideas of what the creatures might be. So it ended up being a car crash collision of two ridiculousnesses that met together.
The weird thing is it was bloody exhausting. And David had me coming down the whole prison and by the time I got to the lines [mimics being out of breath]. And I had to hold this lantern. The lantern is weirdly heavy because [I held it] the entire way. I was lighting this huge cave. There was a physio on set who was having to massage my shoulder between tapes [so] that I'd be able to do it the next day. But it was all worth it when Callum had to have a go. [LAUGHS]
Fantastic Beasts: The Secrets of Dumbledore debuts in theaters on Friday, April 15. It is rated PG-13 for some fantasy action/violence with a runtime of 142 minutes.