The Bob's Burger Movie is almost here and fans and newcomers alike will find something to love as they watch the Belchers take on the big screen for the first time. The cast and crew were more than up to the task of transforming the show from a series to a full length feature film.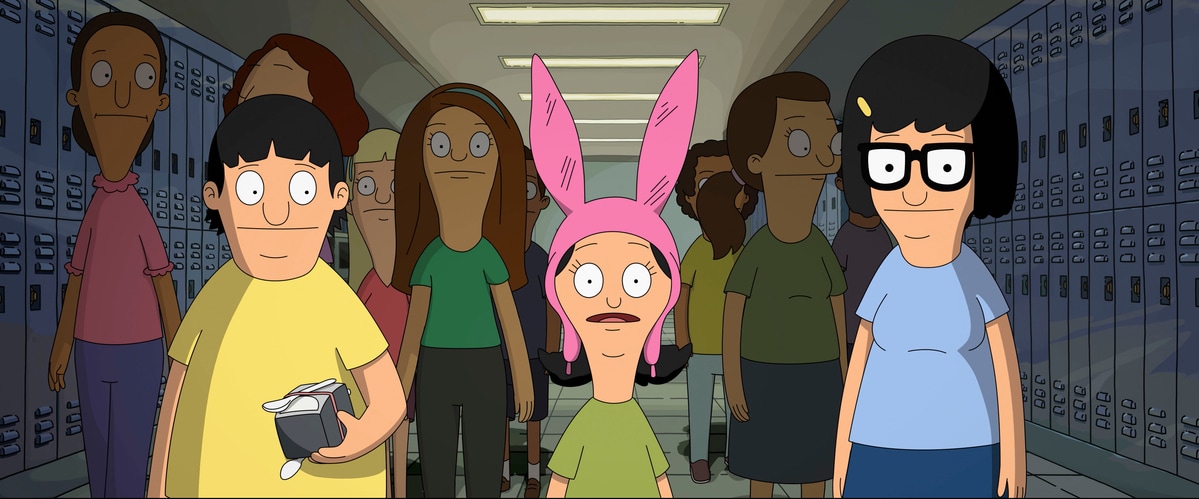 Bob's Burgers Movie Interview
The Bob's Burgers Movie sees the Belchers' summer ruined when a large sinkhole opens up in front of their restaurant. With the entrance blocked and keeping customers from coming in, the financial strain creates havoc on an already struggling family. While Bob and Linda work to keep the restaurant from going under, Tina, Louise, and Gene find themselves in the middle of a mystery. If they are able to figure out what is going on before it's too late, they may be able to save the family business.
Creator, director, and writer Loren Bouchard, Director Bernard Derriman, Producer, Nora Smith, Eugene Mirman, H. Jon Benjamin know how much Bob's Burgers means to fans. For the movie they wanted to create something that would not only please fans but newcomers to the series as well. But that's not to say there aren't plenty of Easter eggs and nods that longtime fans will enjoy spotting.
RELATED: Lightyear Interview: Casting Chris Evans As Buzz Lightyear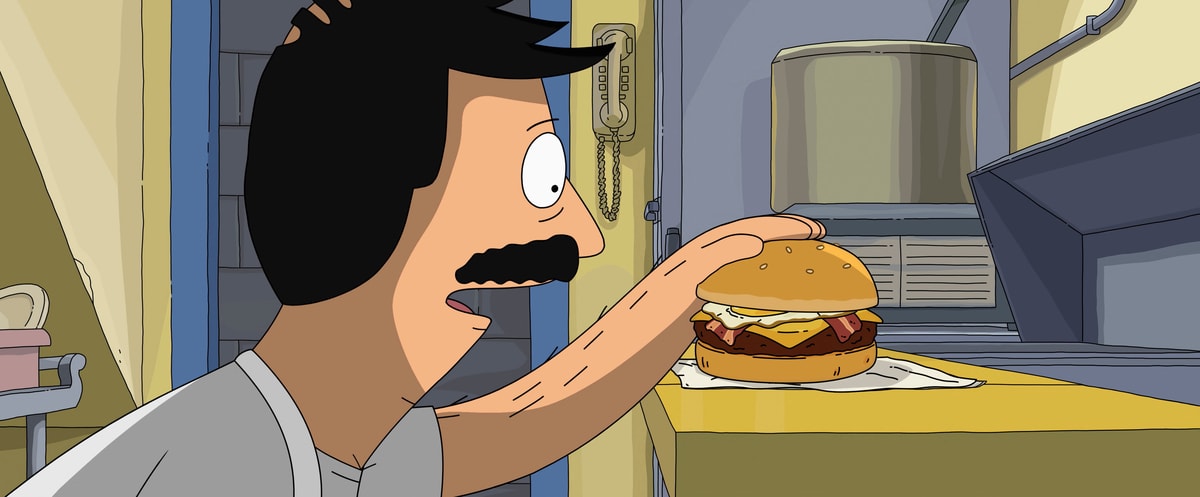 What challenges did you encounter when you were adapting the show into a movie?
Nora: We knew that we had to try to make our fans happy and make people who are not our fans but are perfectly fine people as well happy. So we were trying to not make it too chock-full of inside references and we wanted people to come at it fresh and still enjoy all the characters. I think we did a good job.
Speaking of inside jokes. Who gets to come up with the punny burger of the day names? And without giving away spoilers, will there be easter eggs from the show, like the burger of the day, that fans should watch out for?
Loren: The writing staff comes up with the burgers of the day. Nora is a great example.
Nora: Thousands of them every day. Many are thrown away.
Loren: There's a lot of them. We are awash in there. There's, in the movie, there's one on the board and then there's one mentioned in the very first scene that basically gives birth to the entire first number. The first song, all comes from Linda basically pitching to Bob a very long burger of the day name. Which is sort of feels like our daily life.
Bernard: Obviously there's a sinkhole. That's not giving anything away. So, we had that plan once we knew when the movie was coming out, we just started to work in this crack that gets bigger and bigger. It gets as big as it gets before the movie in this Sunday's episode, actually. Little pieces along the way.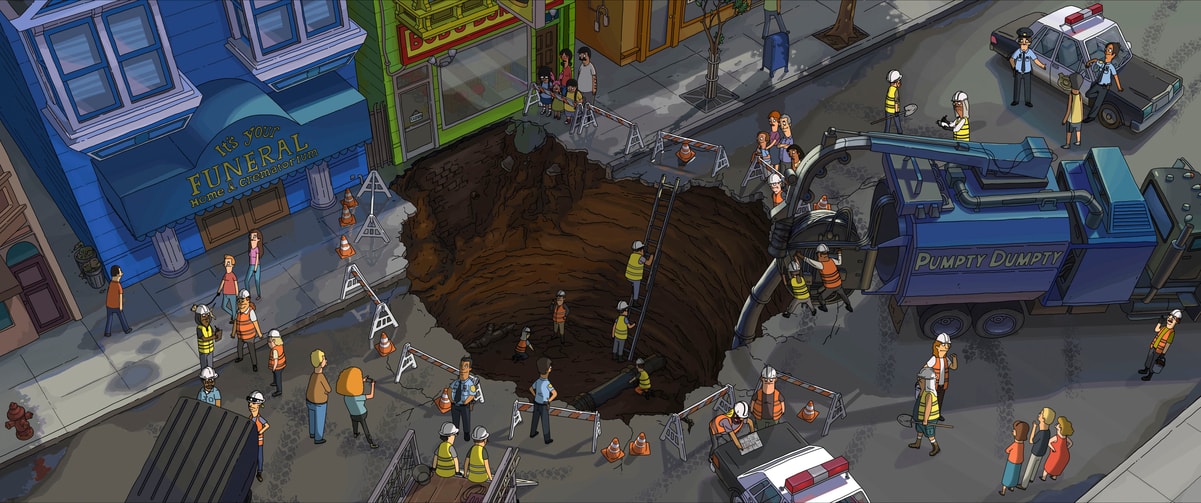 How much improvising do you get to do with your lines and do you ever try to imagine yourself as the character when you are recording?
Eugene: We get to record as it's written. Then we also get to go off script and try things. Sometimes we go, can we try this? For a while during the pandemic, we weren't recording together. But now we're back recording virtually, but at the same time, so we can play off each other.
H. Jon: Do we embody our characters while we're performing them, the analogy would be like Robert Patterson. He imagines himself as the Batman when he's playing Batman, when he's doing it. So it's similar to that, I think.
Eugene: I would describe myself as a method cartoon character. So if you come up to me while I'm doing Gene, good luck getting me to not joke around as a little boy. Do you need me to sign this mortgage? Uh-oh, I can't, I'm 11.
The Bob's Burgers Movie is in theaters May 28. It is rated PG-13 for rude/suggestive material and language with a runtime of 102 minutes.