Marvel Studios dropped the new Thor: Love and Thunder trailer and it gave us all our first look of Gorr the God-Butcher played by Christian Bale. It also confirmed a new Mjolnir trick, paid homage to Loki, and gave us Thor in his birthday suit. Lets look at the Easter eggs and breakdown the new Thor: Love and Thunder trailer.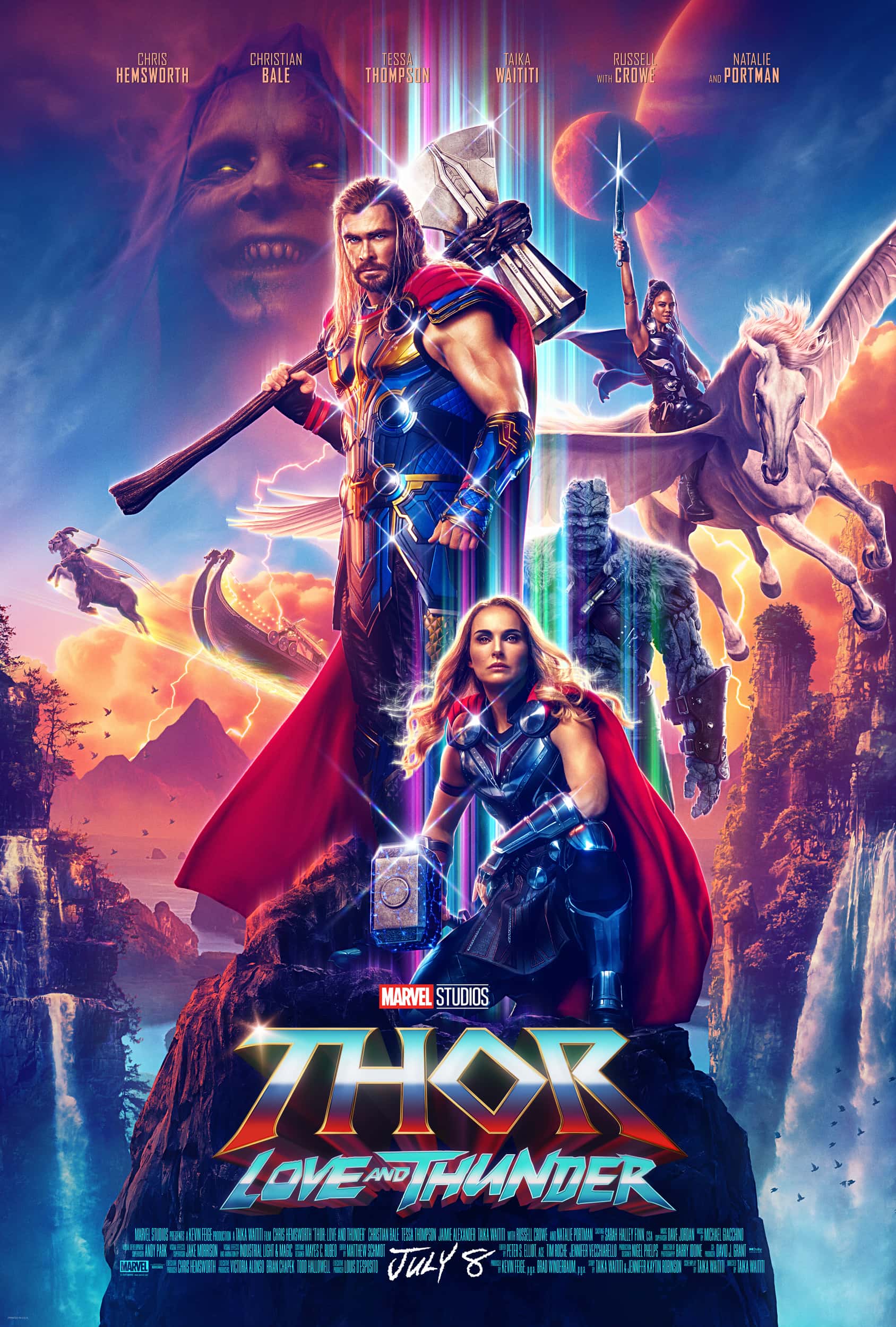 Kraglin is with the Guardians of the Galaxy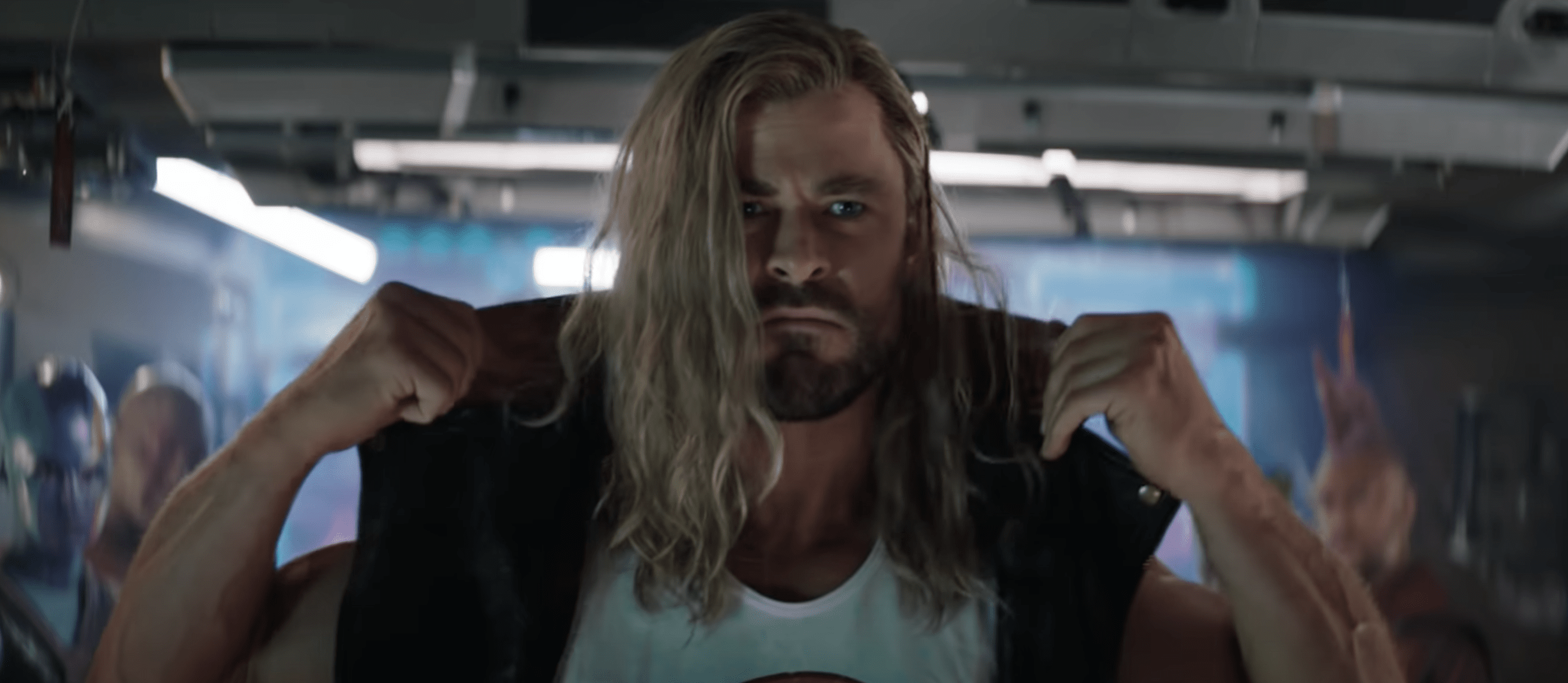 As Korg tells the children the story of the Space Viking, Thor Odinson, there is a shot of Thor with the Guardians. In the background, Kraglin is standing there with the rest of the Guardians. He is also wearing a large Yaka Arrow Controller (the mohawk Yondu wore) so it looks like he finally learned how to control the Yaga Arrow after Yondu's death in Guardians Vol. 2.
RELATED: Thor Love and Thunder Trailer Breakdown & Easter Eggs
Thor's Helmet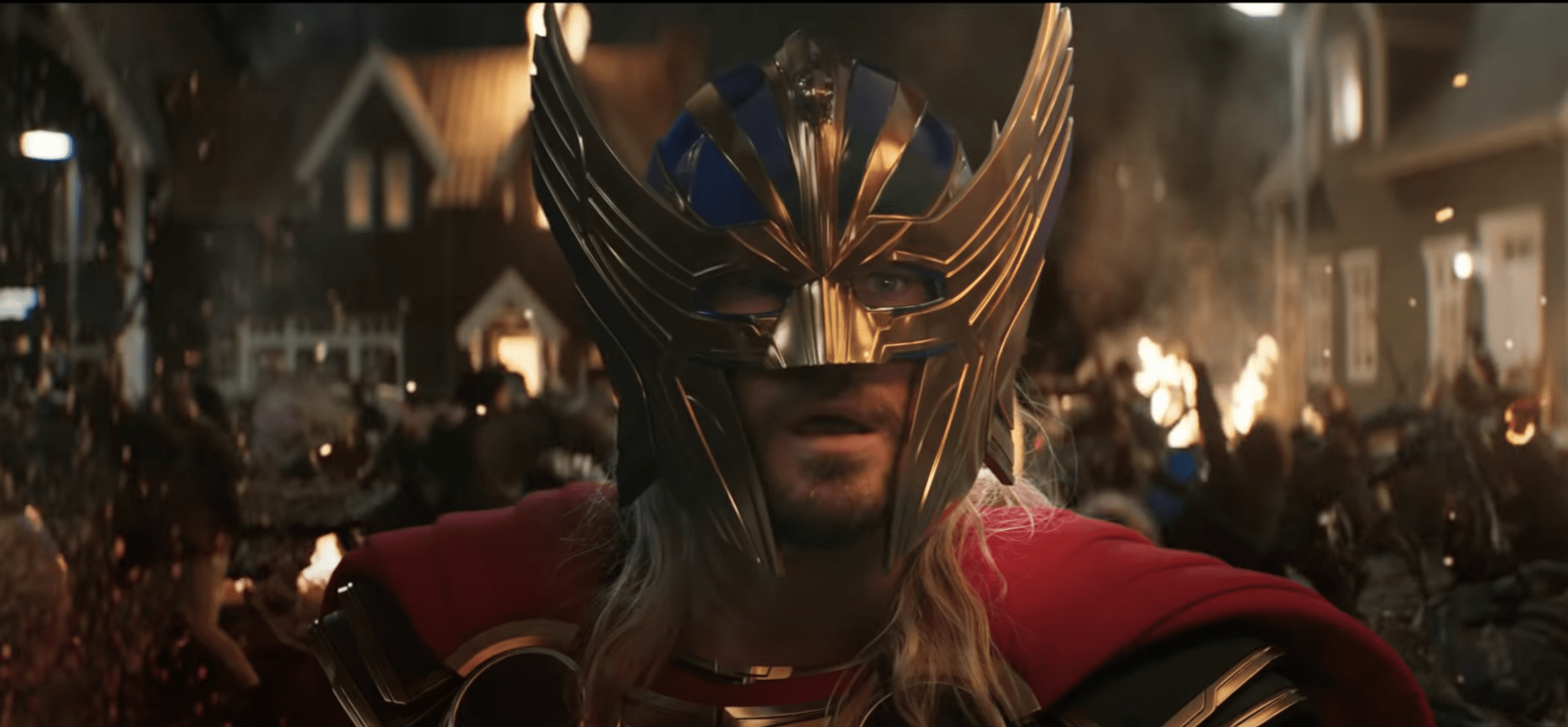 This shot of him seeing Jane looks to be two different scenes, As the first time he reaches for Mjolnir he is wearing The Unworthy Thor costume but when he exclaims "Jane", he is wearing his King Thor suit. The helmet is a part of the King Thor look.
Jane was Snapped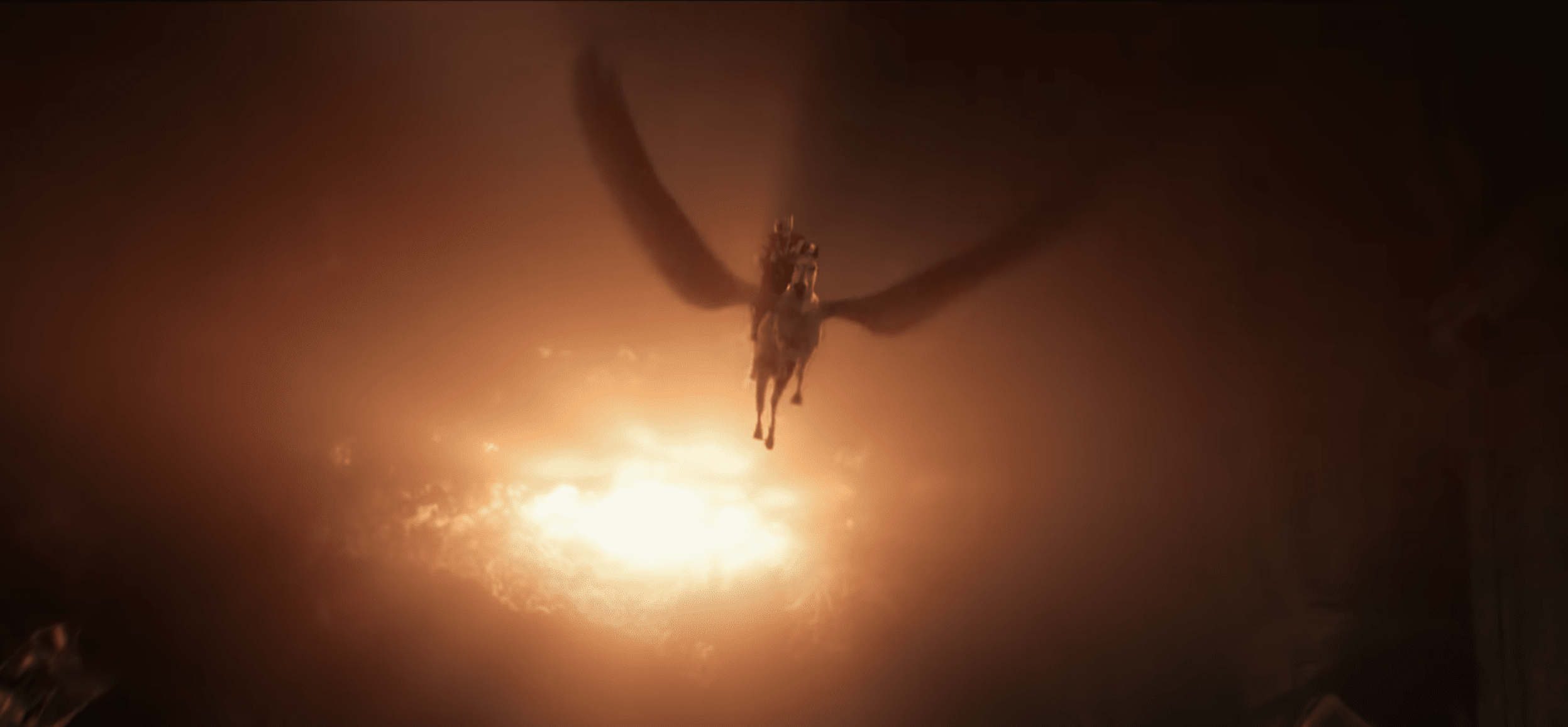 After Jane is shown flying on a Pegasus, the ride of the Valkyries, she and Thor discuss how long it's been since they last saw each other. They both have different answers, this could be her dismissing him and their relationship or it confirms that Jane was a victim of "The Snap."
Gorr the God-Butcher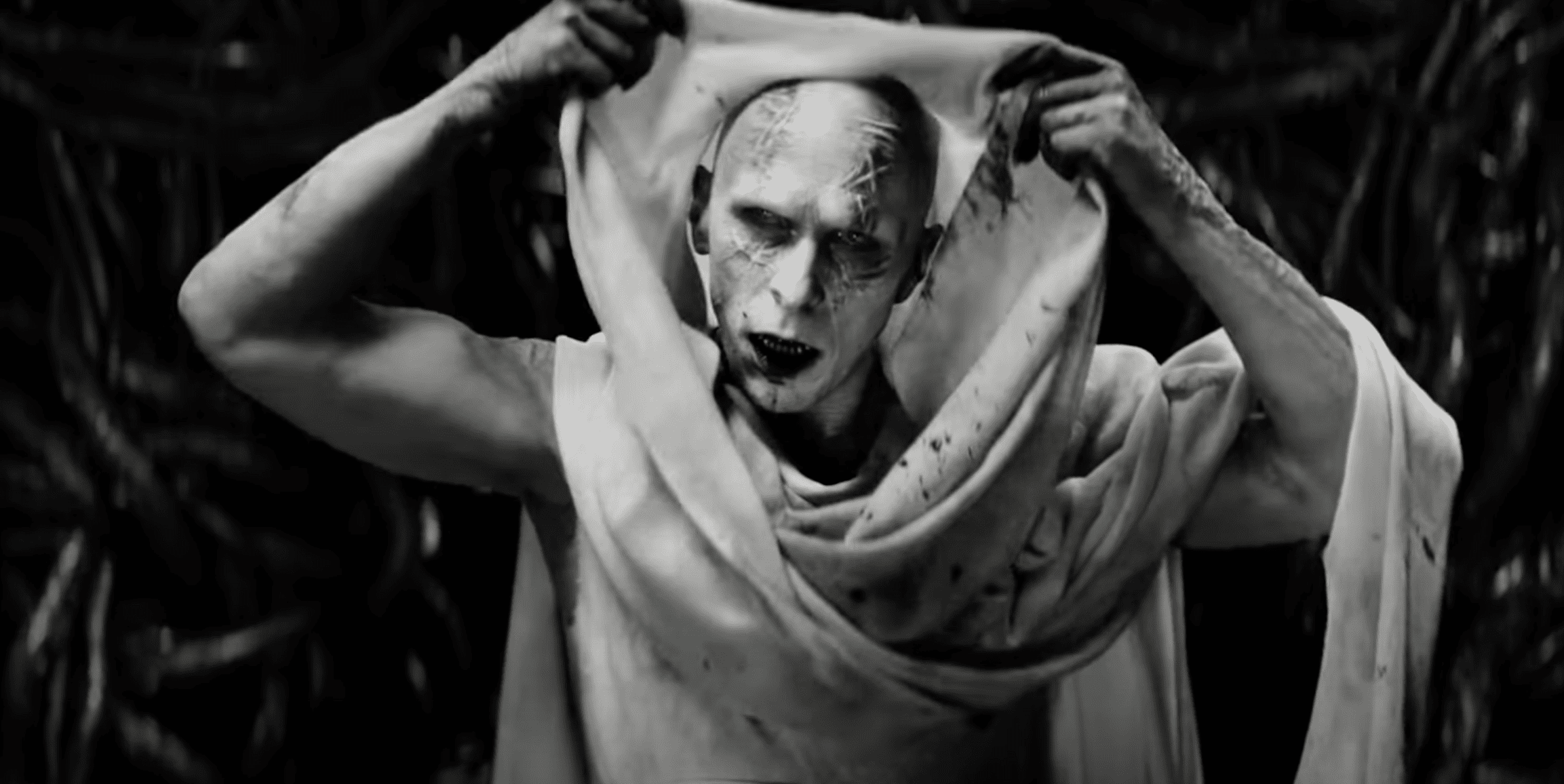 Gorr the God-Butcher vows to kill all the gods. Why is he so angry? Well, he lived a miserable life, watching his family die of starvation. He prayed to the gods but they did not appear to help him. After witnessing two gods, Knull and Enigma Force fighting he realized gods did exist and it enraged him. He picked up Knull's sword, the Necrosword, and set out to kill all the gods. A lot can be said about this blade but know it has ties to the Celestials and Venom.
The blade itself drinks the blood of the slain gods and helps him create an army of berserkers. Those berserkers are what everyone is fighting when Jane first appears in the trailer. Gorr was originally created in 2013 by Jason Aaron and Esad Ribic. It is the same Thor comic series that introduced Jane Foster as Thor.
Toothgnasher and Toothgrinder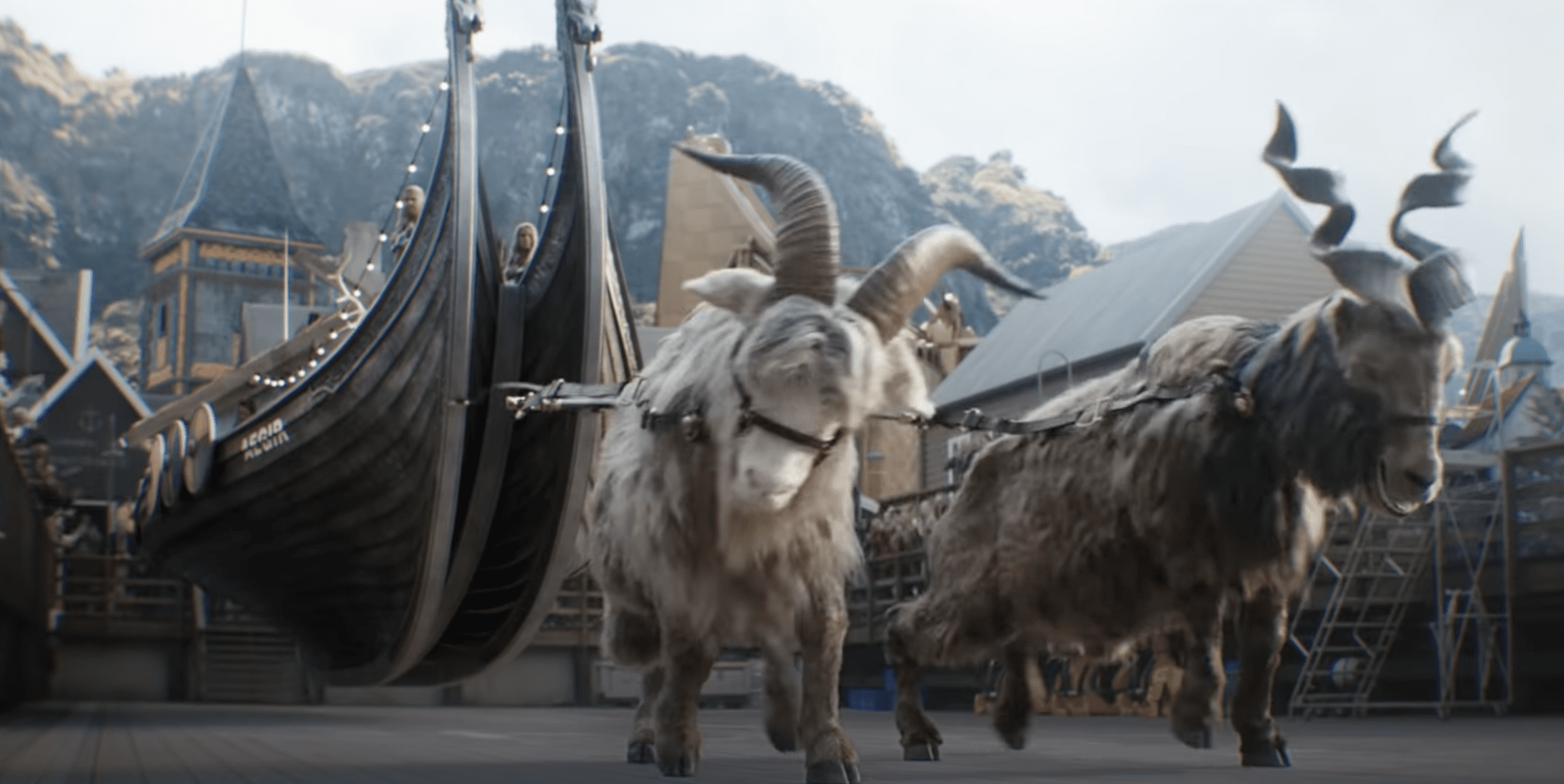 Thor's goats: Toothgnasher and Toothgrinder are shown briefly as Thor and the others take off from New Asgard. On the boat is the word AEGIR. Ægir is the god of the sea. He is also known for hosting the gods and brewing ale, the latter we know Thor loves.
Mjolnir Has A New Power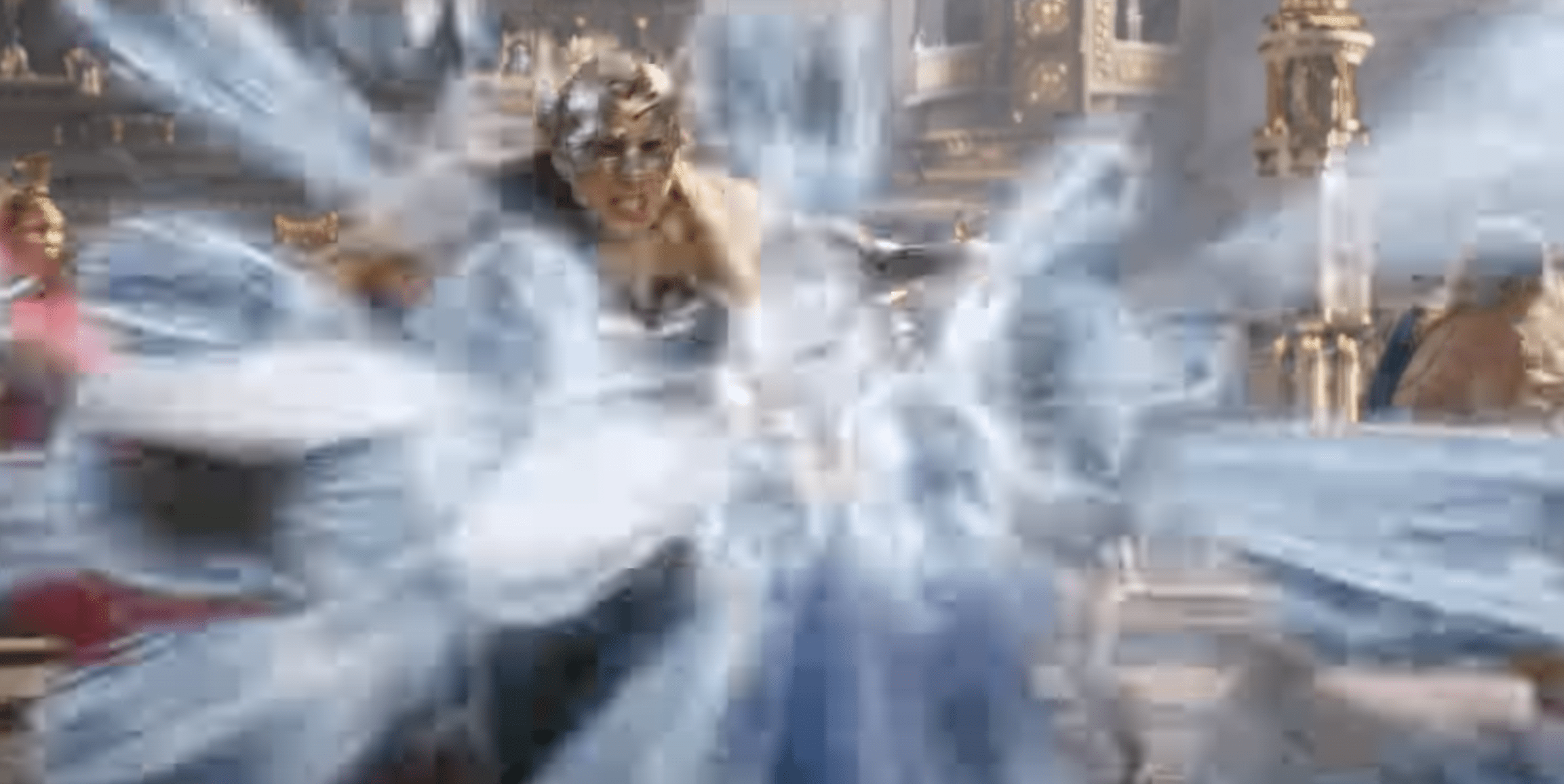 Ever since the first Thor movie, Mjolnir has gotten cooler with what it can do. And now that it is back, it can break apart into pieces, fly at various bad guys, and then come back together.
Valkyrie Fighting Gorr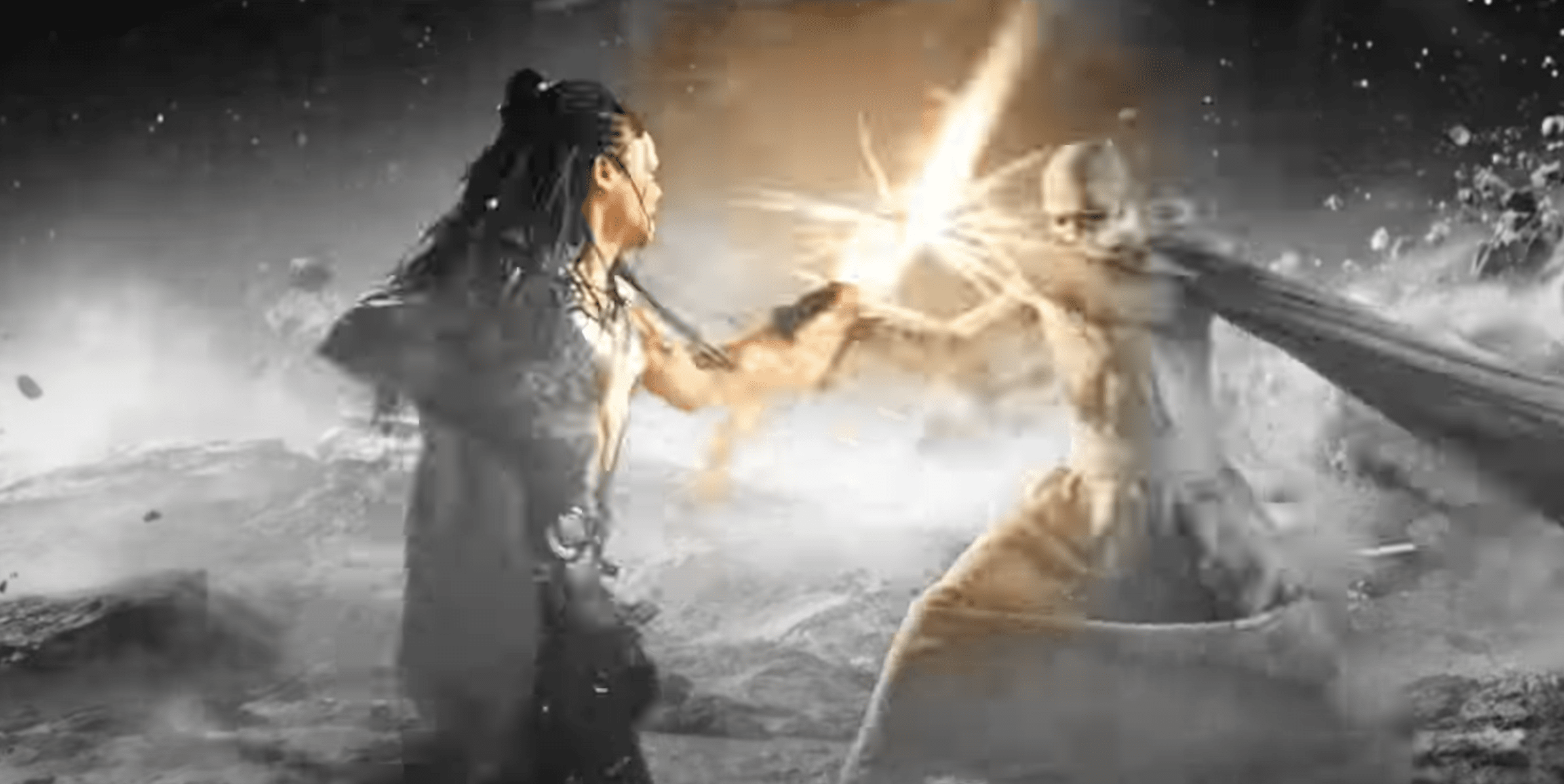 Seeing that Valkyrie is using Zeus' thunderbolt to fight Gorr this makes me think we shouldn't get attached to Zeus. It is doubtful he let Valkyrie borrow it, anyone who has ever read about Zeus, watched Hercules, or read the Percy Jackson series knows the man does not allow anyone to touch his lightning.
Living Tribunal, Mistress Death, and Other Statues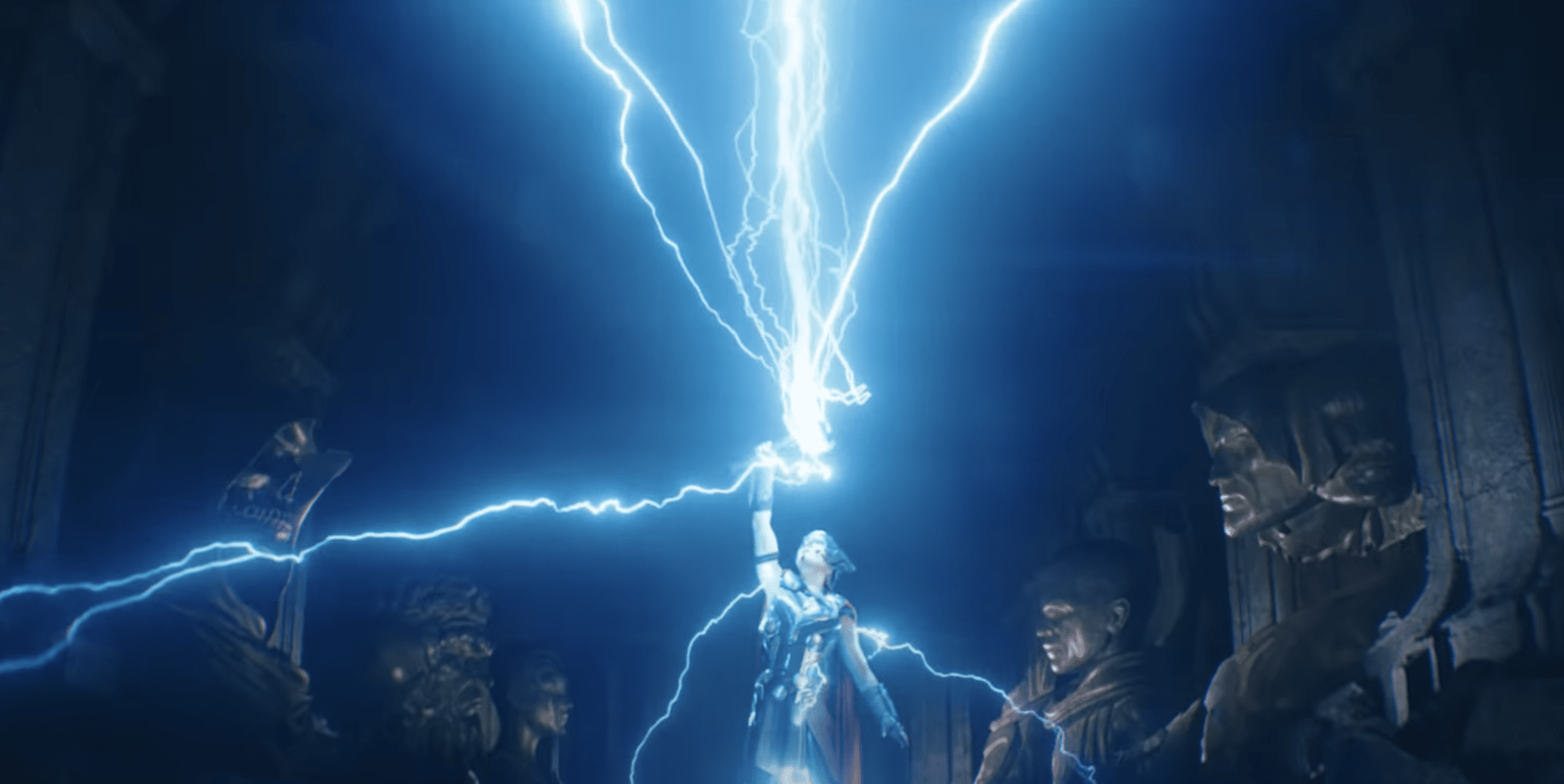 When Jane lands in a temple, there are several statues behind her. On the right is the Living Tribunal who appeared in both Loki and Doctor Strange in the Multiverse of Madness. Behind that is Uatu, the Watcher from What If…?
On the left, Mistress Death aka Thanos' lady love from the Infinity Gauntlet run. She was the reason in the comics he set out to get the stones and destroy all those lives. A nice dinner and roses do not cut it for Death. Behind her it looks to be Jack Kirby's rendering of Zeus in the comics. The one behind him is unclear, but this looks to be a hall of trophies for Gorr.
Russell Crowe as Zeus
After only seeing his backside in the teaser trailer, Russell Crowe is seen in all his godly glory as Zeus. Whether he turns out to be friend or foe or just unhelpful remains to be seen. But like I said, don't get too attached to this guy. Although I do hope he says "are you not entertained?"
Thor Has A Loki Tattoo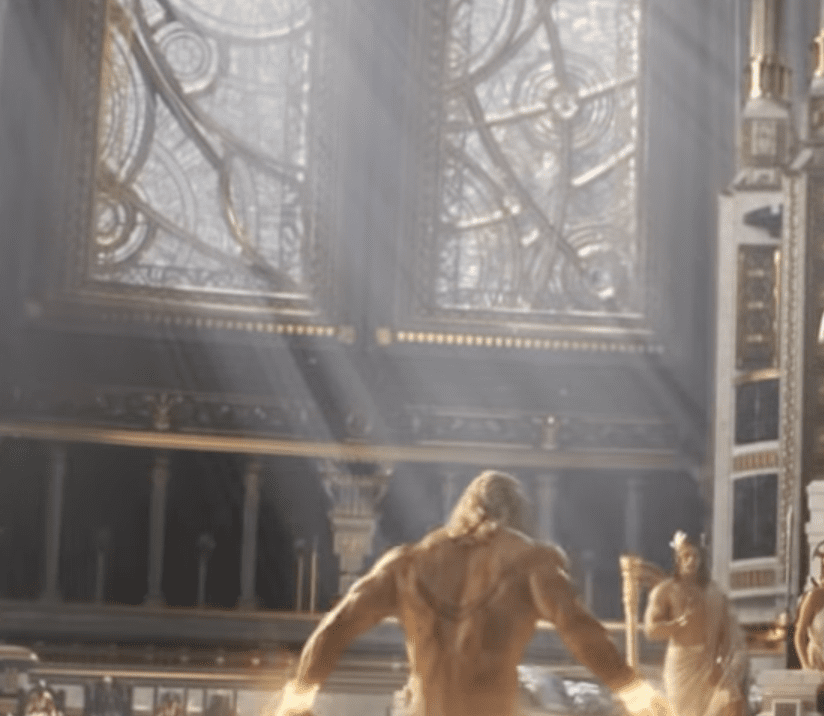 At the very end of the trailer, Zeus flicks away Thor's disguise and leaves Thor standing in his birthday suit. Before you reach for the grapes, look closely at his back. Thor has a tattoo of Loki's horned helmet. After Thor: Dark World, Thor had weaved some of Loki's hair into his braid as he mourned his brother. This time, knowing he is actually dead, Thor has a more permanent declaration of his love for Loki.
Thor Love and Thunder will be in theaters July 8, 2022.