Hairspray is a musical comedy that delivers lots of laughs, heart, and catchy songs. Thanks to the cast's powerhouse performances and the overall uplifting positivity, this is a show that is not to be missed.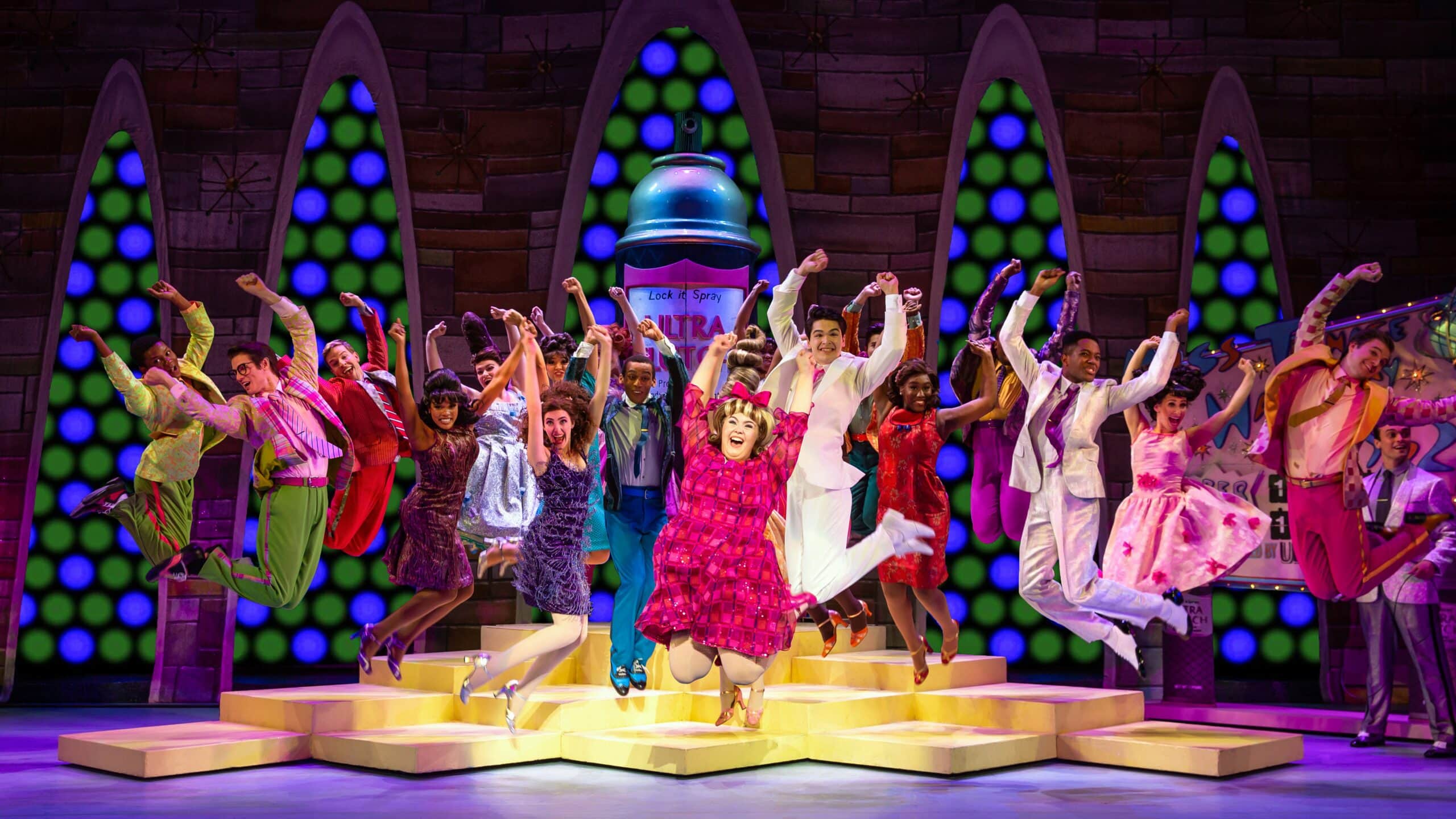 Hairspray On Tour Review
Based on the 1988 film of the same name, Hairspray follows the story of Baltimore teenager Tracy Turnblad (Niki Metcalf) as she becomes a featured dancer on The Corny Collins Show, an American Bandstand like show hosted by Corny Collins (Billy Dawson), a Dick Van Dyke wannabe. No one thought she would make it due to her not looking like all the other "nicest kids in town." Other than fighting the fat-phobia, Tracy also stands up for social justice. Once a month the show allows a "Negro Day" but other than that it is as white as can be, exactly how the racist, former beauty queen producer Velma Von Tussle (Addison Garner) wants it. Tracy cannot stand by while this continues and makes an effort to get Black teenagers to become full time dancers on the show as well. But it's 1962 and her efforts are met with hostility, and chaos ensues.
Hairspray was instantly a modern classic 20 years ago and for good reason. Because, despite being based in 1962, this show and the lessons it teaches remain relevant to today. Packed into a little over 2 hours of a joyful, good time is a story that offers meaningful discussions around social justice and racism while promoting body positivity: learning to love the bodies we inhabit regardless of size or color. It does it all with an underlying theme of positivity and songs that range from upbeat bops to soulful ballads. Essentially, it is an incredibly uplifting way to spend an evening.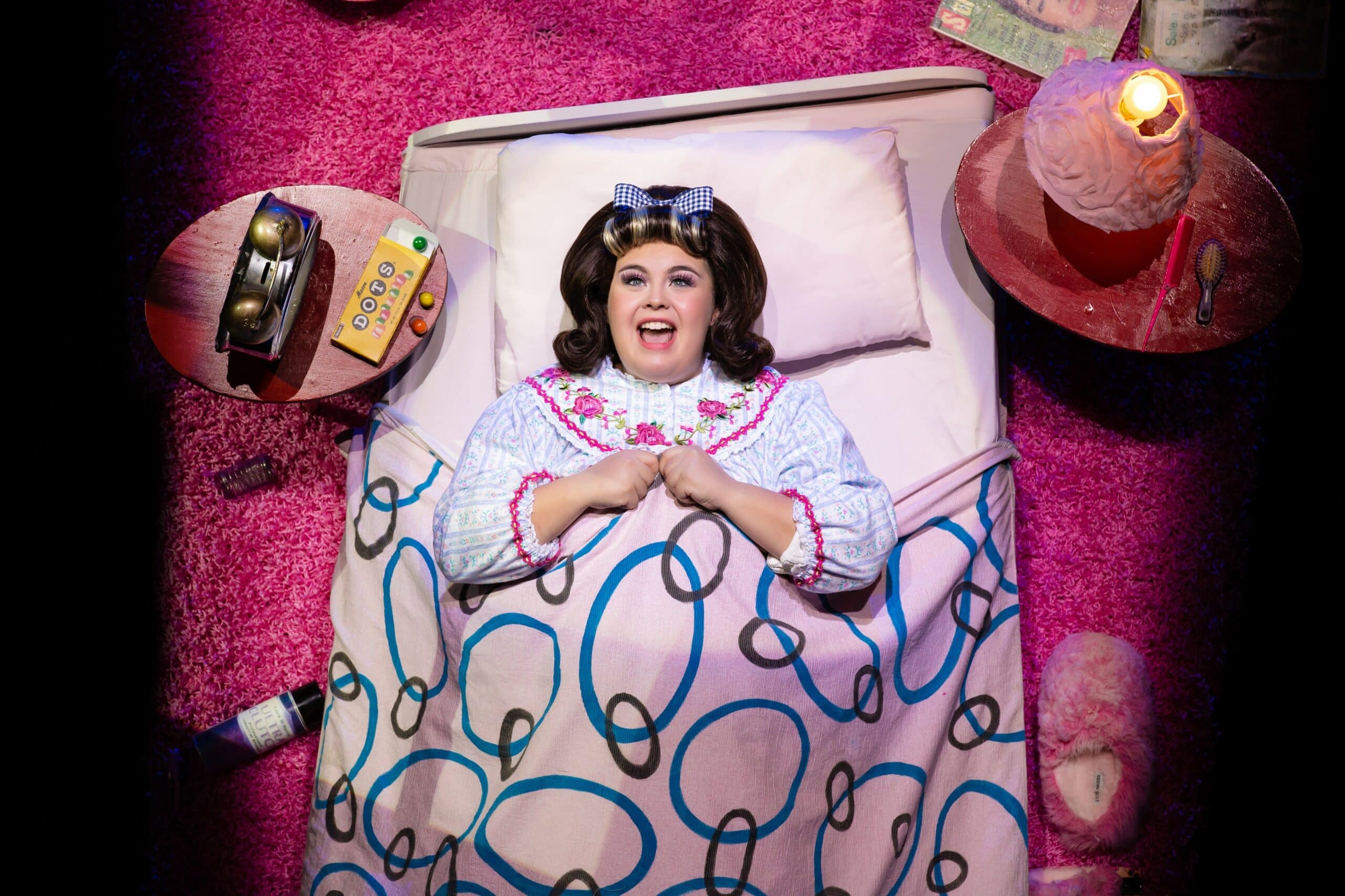 The lasting impression of Hairspray would not be possible without the raw talent and energy the cast brings to the show. Joining the ranks that consists of Divine, Bruce Vilanch, and John Travolta is Andrew Levitt playing Tracy's mother Edna. Levitt brings warmth and love to the role without sacrificing any of the comedic prowess Edna is known for. Whether she is making quips about her size or daring a certain thin blonde to try her one more time, Levitt never misses a beat. Which is not a surprise to anyone who has followed his adventures and that of his Drag Queen alter ego Nina West, who won "Miss Congeniality" during the 11th season of Ru Paul's Drag Race.
Another crowd favorite is Motormouth Maybelle, played by Sandie Lee. When she sang the civil rights-themed "I Know Where I've Been," cheers and praise erupted through the audience. Harris brings the right amount of gravitas and sass to Maybelle, ensuring you won't take your eyes off of her when she is on stage. Understudy Faith Northcutt filled in for Niki Metcalf and delivered an animated and infectious performance. Not to mention her vocals which offered the perfect blend of playfulness and seriousness. Jamonté D. Bruten moves as Seaweed J. Stubbs would win him all the glory in any Soul Train line. Everyone wants to be as cool as Seaweed.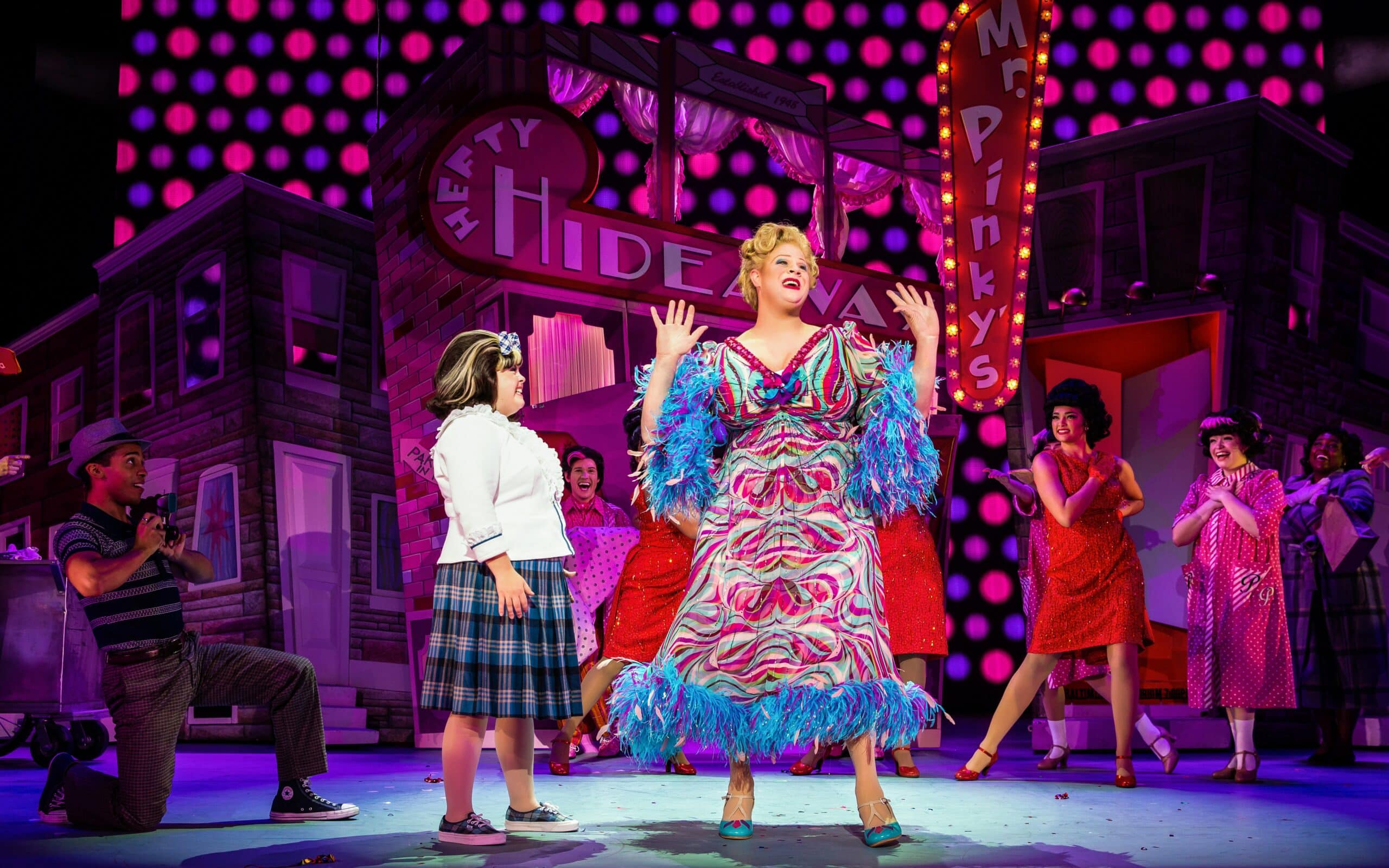 Whether you are familiar with the musical or a newcomer, the songs by Marc Shaiman and Scott Wittman are guaranteed to get you dancing and singing along. The finale of "You Can't Stop The Beat" makes it especially hard to stay seated as you fight the urge to jump on stage and grab a mic. William Ivey Long's costumes dazzle and David Rockwell's set designs do the most with the limited space to capture the heart of the original production.
Ultimately, Hairspray is a cheerful, exciting, and feel-good time at the theatre. The cast shines, sometimes literally, as they sing, dance, and act their way into your heart. It is a must see show for longtime fans and newbies alike. Come for the show-stopping numbers and the fun, stay for the reminder that we are all capable of making a difference and that true love transcends all things.
Hairspray is playing at The National Theatre May 10 through May 15, 2022. Parental guidance is suggested and is recommended for ages 8 and up. Runtime is 2 hours and 30 minutes with one 15 minute intermission. Tickets are on sale now for Washington DC.