If you loved Wii Sports then get ready to dust off your skills, stretch out your shoulders and quads because Nintendo Switch Sports is here. Whether it's family game night or a friendly competition among friends, this game is an absolute blast to play.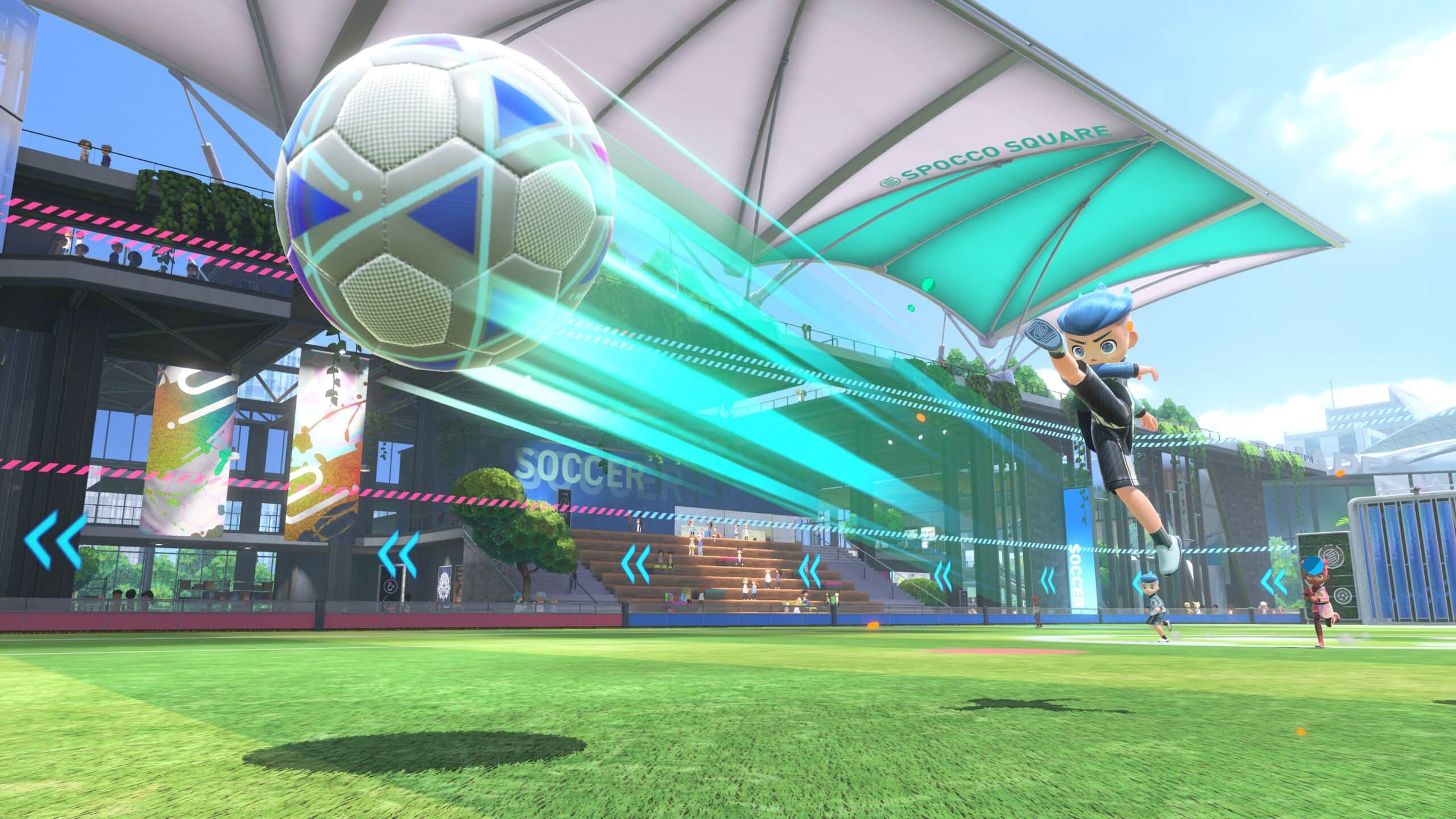 I received a copy of this game for the purpose of our review. All opinions are my own.
Nintendo Switch Sports Review
Get ready to claim victory as you bowl, spike, swing, and kick your way to number one with Nintendo Switch Sports. Customize your character or choose your old school Mii before choosing from six games (a free seventh game is coming via an update in the fall) to compete against the computer, friends, family, or players across the world. With the Joy-Con controllers, Nintendo Switch Sports puts players right into the game, adding an extra level of fun.
Nintendo Switch Sports captures the magic and feeling that made Wii Sports and Wii Sports Resort great. Nintendo took an already successful game idea and updated it enough to make it feel smoother and crisper without losing any of the charm of the original. Fan of the original Wii games or not, Nintendo Switch Sports is an absolute blast and a must have for the Switch.
RELATED: Kirby and the Forgotten Land Review: The Best Kirby Game Yet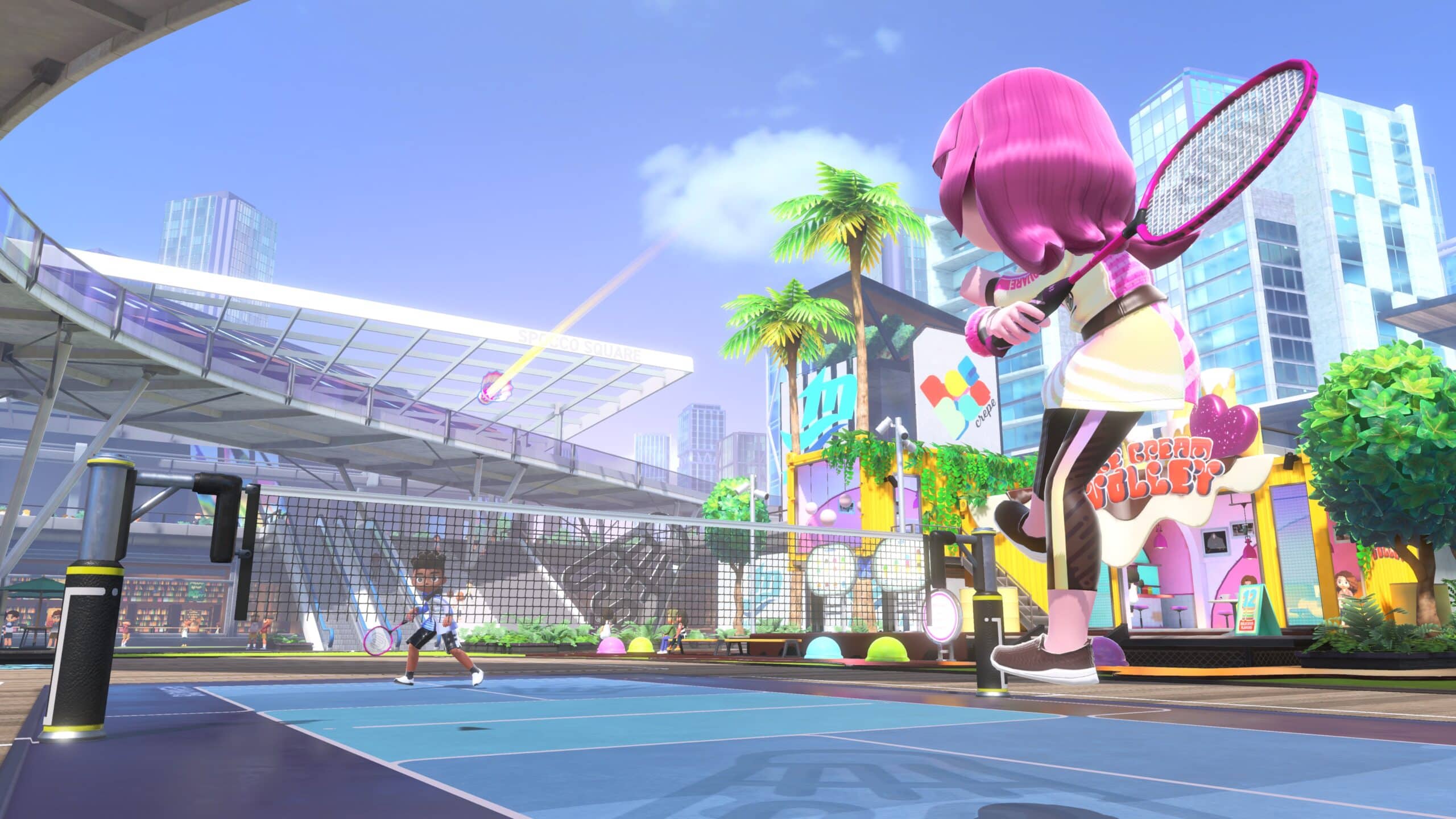 Nintendo Switch Sports comes with six games, seventh to be added later this year. Most sports allow for up to 4 players with a few being limited to two.
Volleyball: 1-4 players
Bowling: 1-4 players
Badminton: 1-2 players
Chambara (swords): 1-2 players
Soccer: 1-2 players
Tennis: 1-4 players
Golf: will be added later through an update
Each of these sports can be played alone, or with friends both locally and online. Although I would argue that this game is at its best when played with others in the same room. Sure playing alone can help you practice and picking Powerhouse for the CPU difficulty is a close simulation to playing against an actual person. It invites you to get up, get moving, and have some fun. And if you want to pretend you're a World Cup winning soccer player, then do it, it is your living room after all.
But it's playing with others that unlocks the appeal that made its predecessors so popular. To play with more than one player, additional Joy-Con controllers are needed. Setting up multiple players was simple and quick. Playing Nintendo Switch Sports with friends definitely upgrades the overall experience. There was a lot of cheering, arm flailing, and some good-natured trash talking. We laughed, we cheered, and some of us even broke a sweat. Hours were spent as we teamed up, competed, and had several rematches. This is one of those rare games that is not only enjoyable to play but also to watch others play. So waiting your turn isn't boring, it's amusing to watch someone throw their arms around trying to best another with swords in Chambara.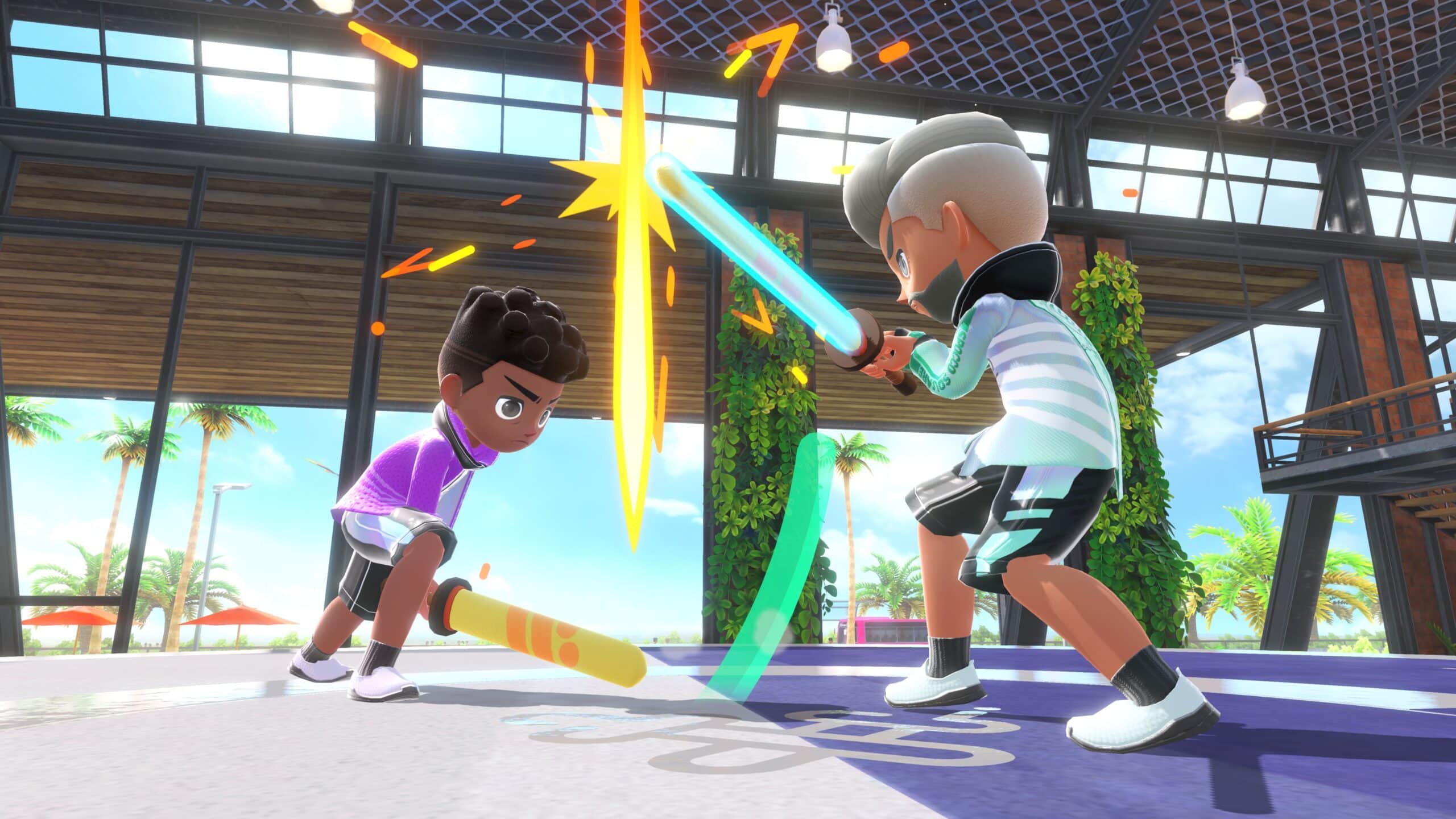 Several of the games offer different ways to play. Bowling gives the option for simultaneous play which helps the game move along quickly. Challenge yourself and those around you though in my favorite, Special mode, which randomizes obstacles in the lane. Some of these are trickier than others, making even the best player in the house miss a pin or five. Soccer shootout utilizes a leg strap (included with the physical copy of the game) to really make a player feel like they are on the grass. Chambara lets you choose between one or two swords, so go ahead and embrace your inner Link and take out Ganon, I mean your friend. The colors during this game remind me of some of my favorite Anime fights and I may or may not say "water breathing, fifth form" while playing.
Another new addition to the game are Sportsmates, customizable characters to further personalize the gameplay experience. Colorful hair, clothes, and other options are available right out of the box. Additional accessories and features are able to be unlocked through earning points in online gameplay. These include gear, fireworks, and even a squirrel costume with more items rotated in weekly. Players can also choose to use their classic Mii avatar. Anyone else remember how long they spent coming up with the perfect Mii?
Nintendo Switch Sports manages to maintain the charm and excitement of Wii Sports and Wii Sports Resort. It does this while also delivering a new experience that feels like a natural next step in the evolution of these fun, party-favorite games. Whether you are a sports newbie or a seasoned pro, this game is a blast to play and a must have for your Switch games collection. With Golf being added this fall, it looks like my bragging rights will continue well into 2023.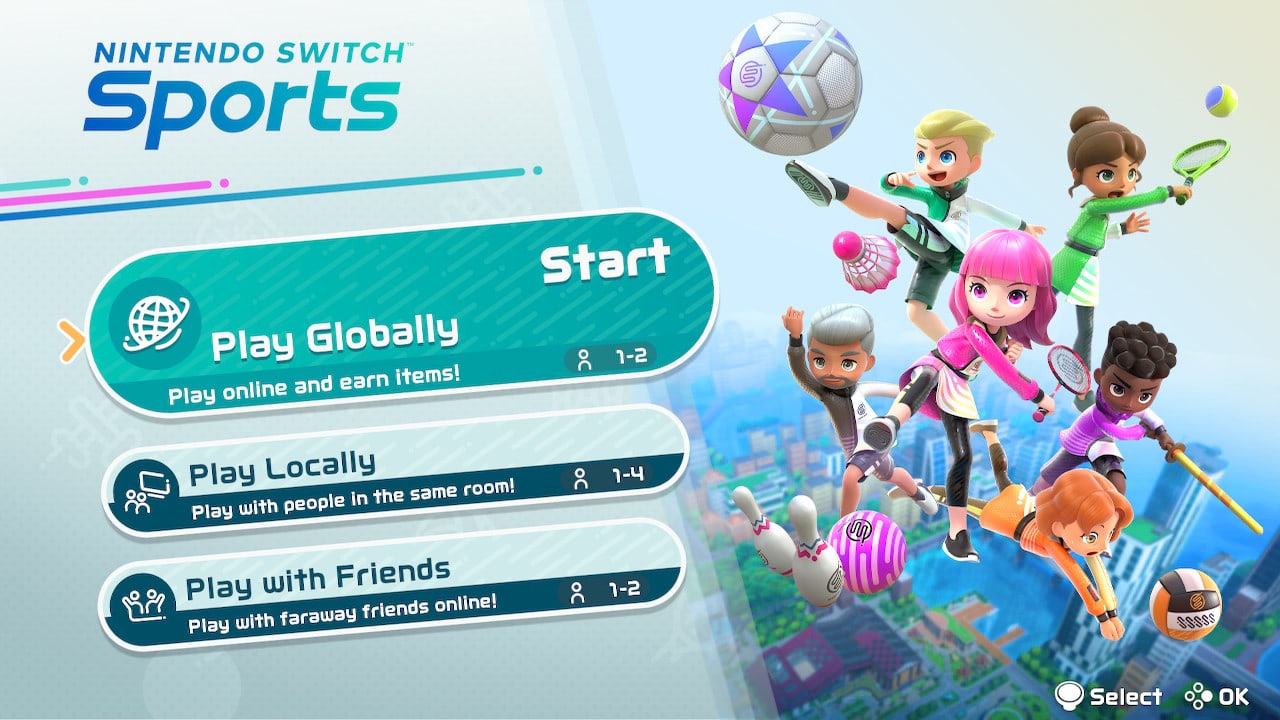 Nintendo Switch Sports is available now wherever Switch games are sold.