The wait is over. Ewan McGregor is back as Jedi Master Obi-Wan Kenobi. Episode 1 did not disappoint and brought back a few familiar faces and introduced fans to some new ones. Lets get into "Part One" with this Kenobi Episode 1 Easter eggs and breakdown.
This is your spoiler warning if you haven't seen Kenobi episode 1.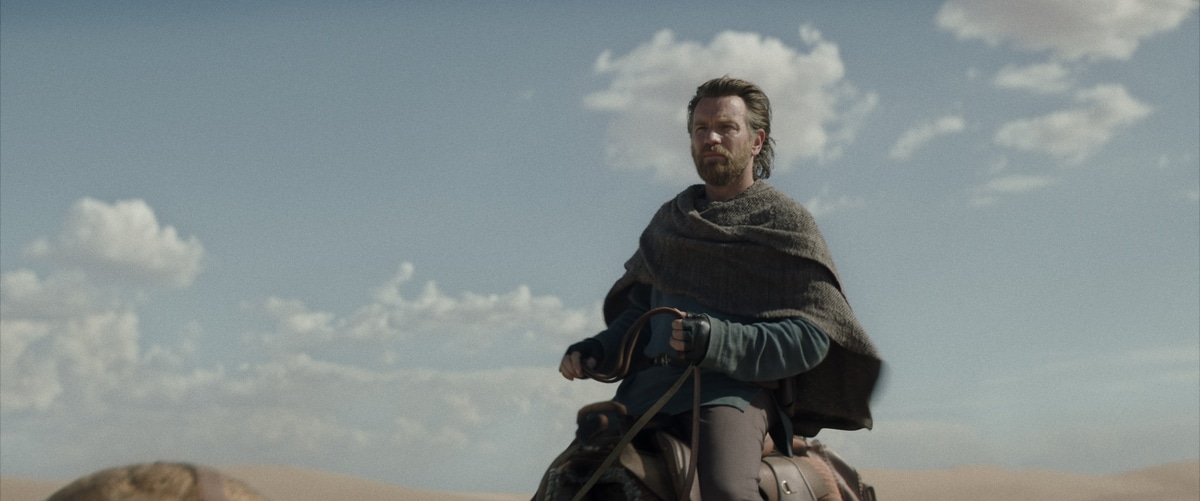 Kenobi Episode 1 Easter Eggs & Breakdown
Kenobi begins in the past. Younglings are training inside the Jedi Temple when Order 66 is executed. Clone troopers come in and the Jedi master defends the children. The Jedi dies as Emperor Palpatine's voice rings out "Execute Order 66."
Tatooine, 10 years later. The people go about their lives until the Inquisitors' transport scythe appears. They are looking for a Jedi hiding on the planet. They find one but it is not Kenobi.
Reva is a Third Sister with Force abilities. She is after Kenobi and is willing to do anything to draw him out.
RELATED: Kenobi Episode 2 Easter Eggs & Breakdown
Meanwhile, Kenobi is in the desert working at a meat packing factory. He takes a portion back to his beast, an Eopie, which is a camel-like creature. He heads home to his cave where a Jawa is waiting for him. The Jawa, Teeka, sells him a ship toy.
This is the same ship that Luke is seen with in A New Hope.
The Jawa tells Obi-Wan he could smell him from Anchorhead. This is a small city on Tatooine that was first mentioned in A New Hope when Luke tells Old Ben he can take him there to get him a transport.
After stripping an old Jedi ship, the Jawa also had an old lightsaber belt. Kenobi does not buy it.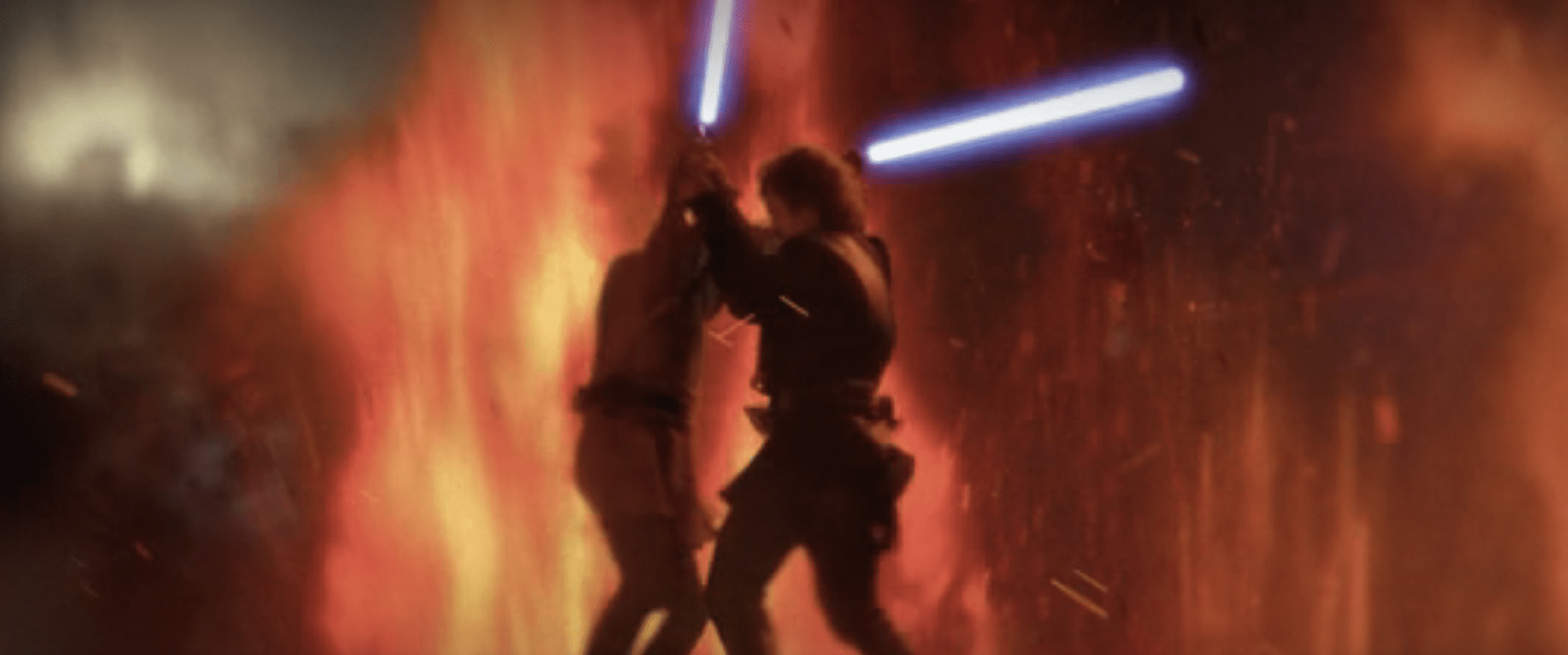 That night, Obi-Wan dreams of the past including flashbacks from the prequels: Qui-Gon Jinn's death, the fight with Anakin on Mustafar, Padme giving birth, Yoda, and a young Anakin.
He awakens, calling out to Master Qui-Gon.
Obi-Wan rides out to the Lars Homestead to check on Luke. Luke is sitting on top of the house practicing his flying skills. That night, Obi-Wan leaves the toy ship at the house for Luke.
Going home, someone is watching him. It is the Jedi from earlier, Nari. Obi-Wan tells him to forget the past and try to live a normal life. "The time of the Jedi is over."
Meanwhile on Alderaan, Breha Organa (Simone Kessel) is looking for Leia. Leia is in the woods, watching ships come in and out with her droid Lola. Someone is watching her.
Kenobi has once again finished a day at the meat line and returns to his Eopie. Owen is waiting for him and tells him to stay away from Luke. Obi-Wan tells him "when the time comes he must be trained."
The Inquisitors show up and Reva harasses Owen, looking for information about the Jedi. The Grand Inquisitor reveals Reva is obsessed with Kenobi and that she thinks she is owed something.
On Alderaan, Senator Bail Organa (Jimmy Smits) tries to convince a stubborn Leia to apologize to her cousin. She refuses and runs back into the woods. She is kidnapped by three beings, one of which is played by Flea.
C-3PO is seen among the guests at the party.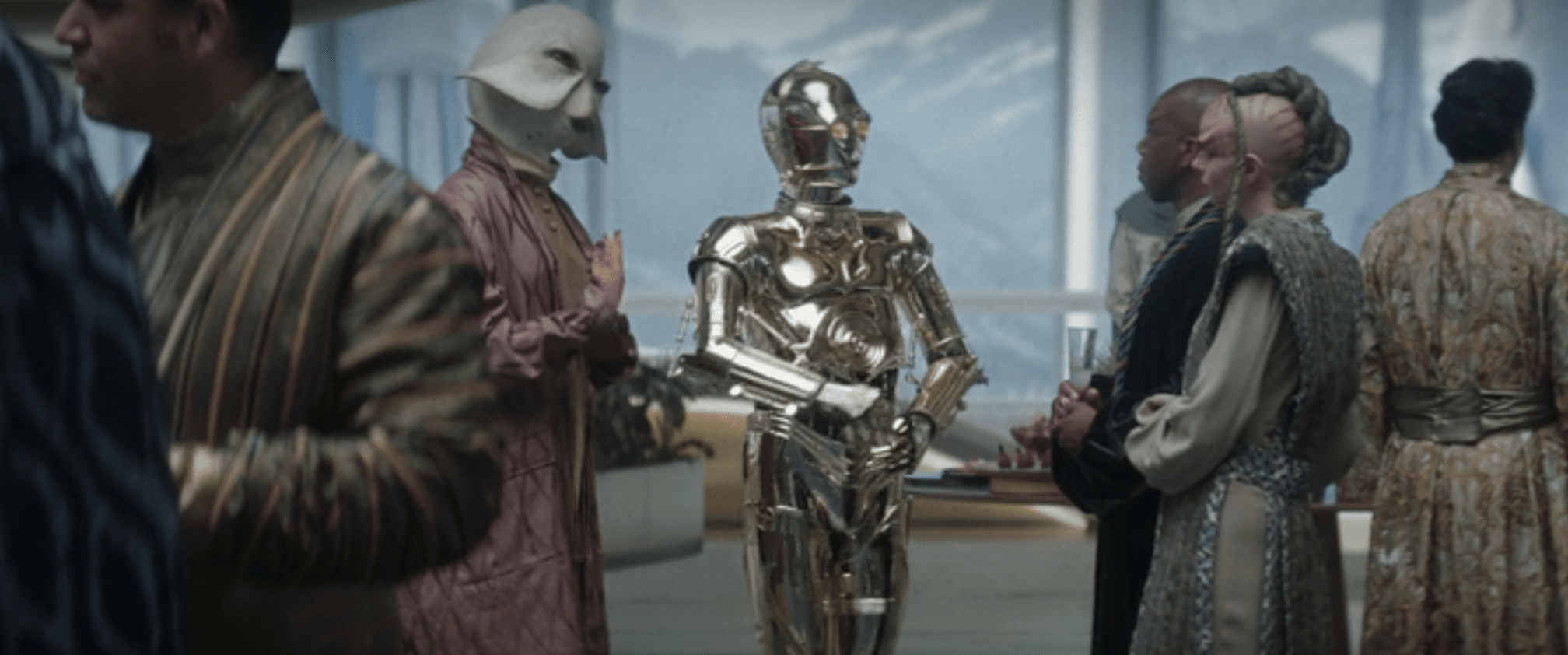 On Tatooine, Kenobi's communicator is going off. The Organa's have contacted him to help them find Leia. He doubts his own abilities and tells them to find someone else.
After another day at work, Kenobi returns to town and finds the younger Jedi dead. At his cave, Bail is waiting for him. He tells him they are headed to Daiyu. This is a new planet in the Star Wars universe.
"You couldn't save Anakin but you can save her." "One last fight."
Kenobi goes out into the desert and digs up Anakin's lightsaber and his own lightsaber.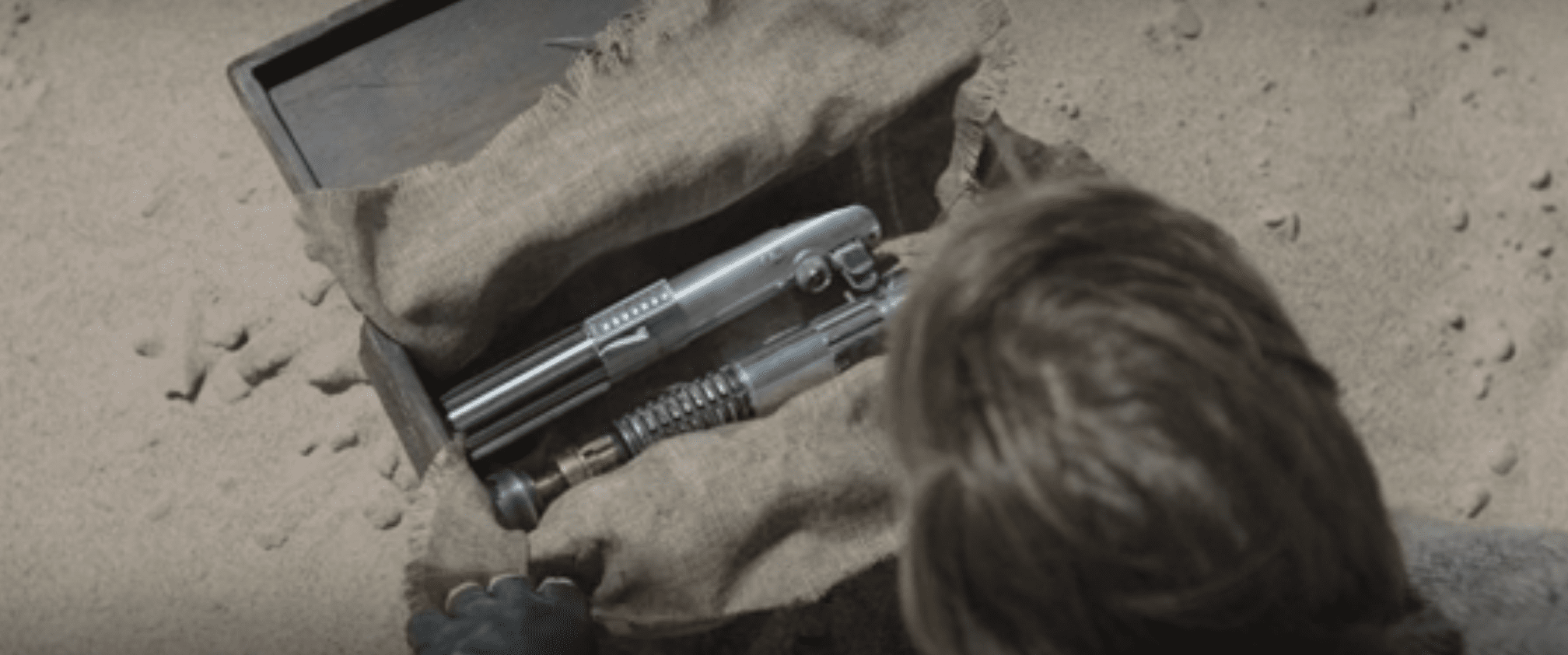 The kidnappers contact Reva who had them take Leia because of her father's connections to Kenobi.
Obi-Wan Kenobi, lightsaber at his side, boards the transport ship.
Kenobi episodes 1 and 2 are now streaming on Disney+.