Coming to Netflix this July from Director Chris Williams is The Sea Beast, a high seas tale about monsters, heroes, and venturing into the unknown.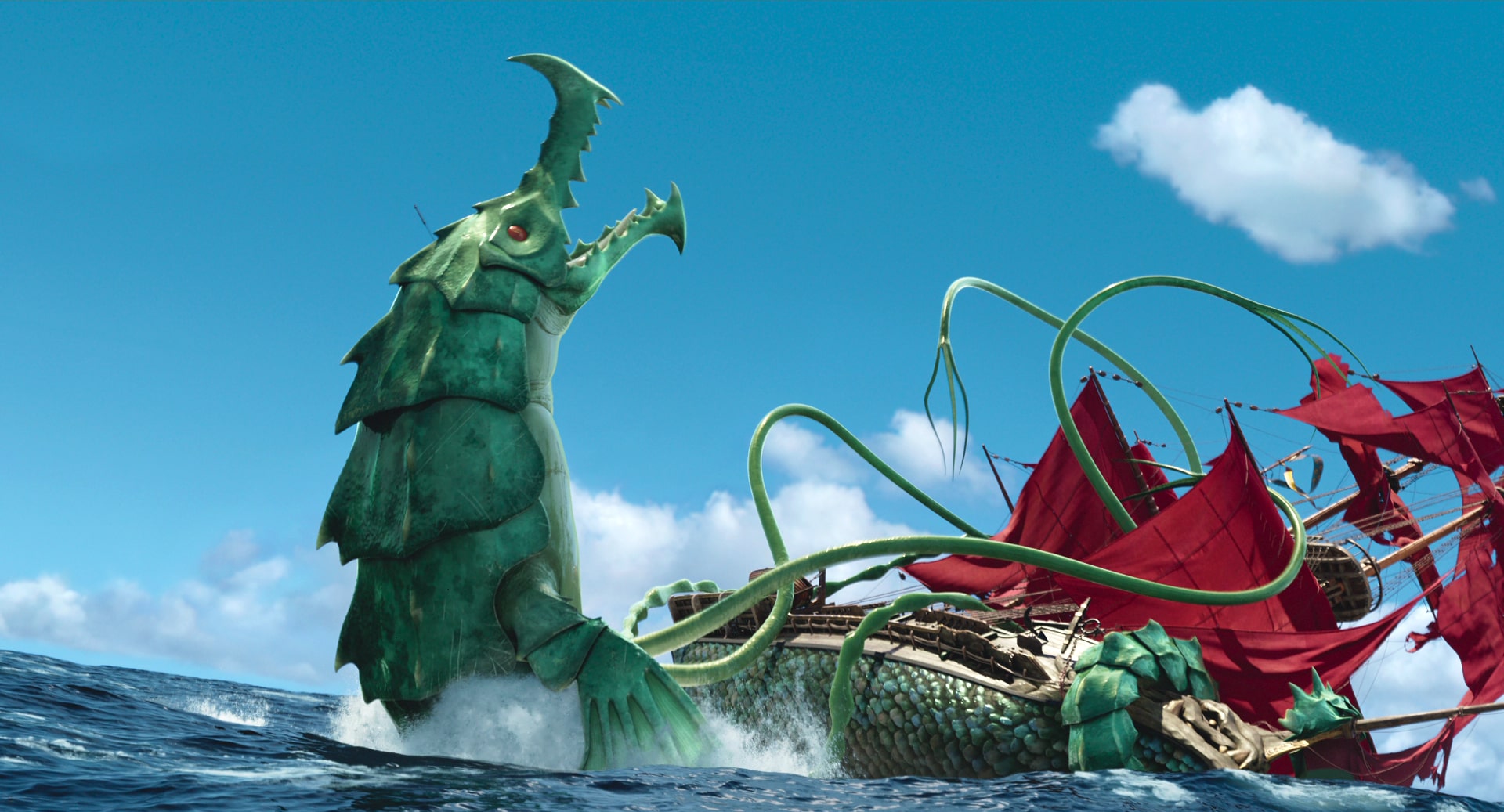 Behind the Scenes of The Sea Beast
In an era when terrifying beasts roamed the seas, monster hunters were celebrated heroes – and none were more beloved than the great Jacob Holland (Karl Urban). But when young Maisie Brumble (Zaris-Angel Hator) stows away on his fabled ship, he's saddled with an unexpected ally. Together they embark on an epic journey into uncharted waters and make history. From Academy Award winning filmmaker Chris Williams (Moana, Big Hero Six, Bolt), The Sea Beast takes us to where the map ends, and the true adventure begins.
The creatures lurking in the waters aren't the only beastly things about this film. All that ship rigging? Totally a beast to animate. To learn more about the film I heard from the creative team helming Netflix's newest animated ship. Director Chris Williams, Production Designer Matthias Lechner, VFX Supervisor Stirling Duguid, Animation Director Zach Parrish, and Head of Character Animation Joshua Beveridge shared some fun facts about the making of The Sea Beast.
RELATED: Interview: Joshua Beveridge Talks The Sea Beast
The idea for The Sea Beast stemmed from Williams' childhood and his fascination with old maps of the seas.
Williams: When I was a kid, I loved drawing and writing and creating comic strips and I used to make these little stop motion films, and I always loved movies. And I always loved those old sea monster maps, there's something about them that is just so evocative and romantic. I really liked in particular the maps that were incomplete with areas that would just kind of fade off into nothingness and I found that nothingness to be just so compelling. They would populate those areas with sea monsters and I would look at those maps and I always thought, man, that would make an awesome world for an animated movie, so I made one.
From the ships to the characters' outfits, care was taken in getting the look just right. Who better to style this fantasy world of daring and danger than someone very familiar with the concept.
Williams: We worked with Michele Clapton, who was one of the costume designers on Game of Thrones. She helped us come up with costumes that had an authenticity to them, that were whimsical and fabulous at the same time. We used a lot of maritime motifs in the costumes and in the architecture, because in this world, there is an obsession with the sea and power over the ocean represents true power.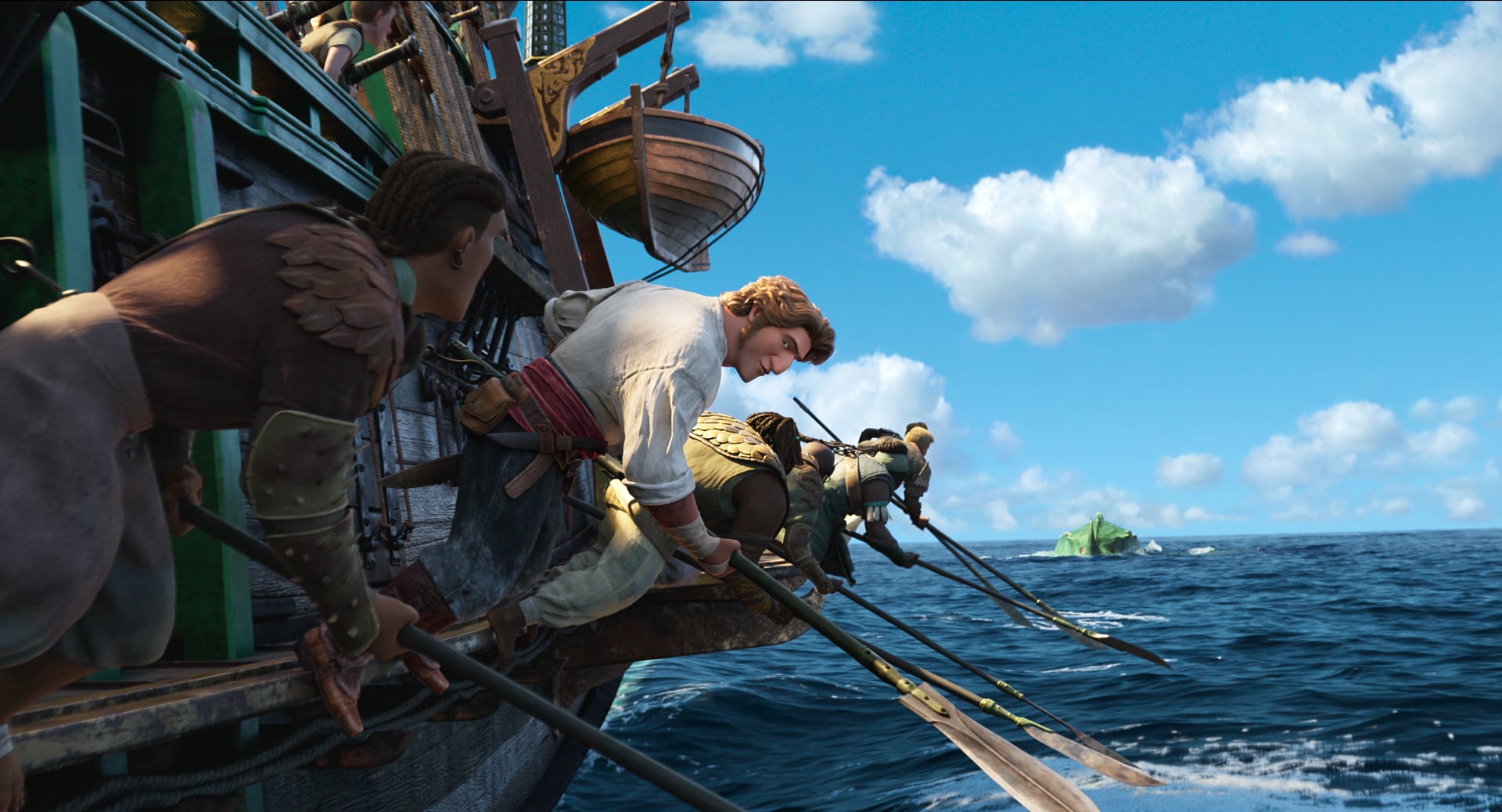 When water is not only necessary but a vital aspect of the movie, care needs to be taken with getting the movements and feel just right. Williams wanted audiences to feel like they were on the water without certain side effects like sea sickness. That task fell to Stirling Duguid and his team. But before he could create the effects his team and the animation team needed to learn how to communicate their wants and needs.
Duguid: Out of the 43 sequences in the film, only 4 don't have any water. There are almost 800 ocean shots and 719 shots take place on our main ship, The Inevitable. This means that everything, the water, the ship, the characters, the camera, everything is moving so much of the time. How do we talk to one another about the water? What's our communication like? What waves or swells should be in a given sequence? Doing some research, we learned about the Beaufort Scale. This scale's been used by sailors for over 200 years to categorize the oceans that they were seeing. It's a scale from 0 to 12, calm to a hurricane, that has a relative wind speed, wave height, and wave speed. We landed on a plan that Imageworks would simulate a library of these Beaufort levels. These oceans were used to drive the animation of the ships, creatures that interacted with the water.
Part of making the ship look authentic was to have a lot of ropes. However, those ropes presented a challenge to the animation team.
Duguid: There are 5,000 ropes on The Inevitable, and that's only the ones that are above deck.
Beveridge: The amount of complicated rope action in The Sea Beast demanded that we think of a whole new approach. The hardest thing about animating ropes is that they have these complex regions of slack that come and go. It piles up, it self-collides, it drags against objects around it.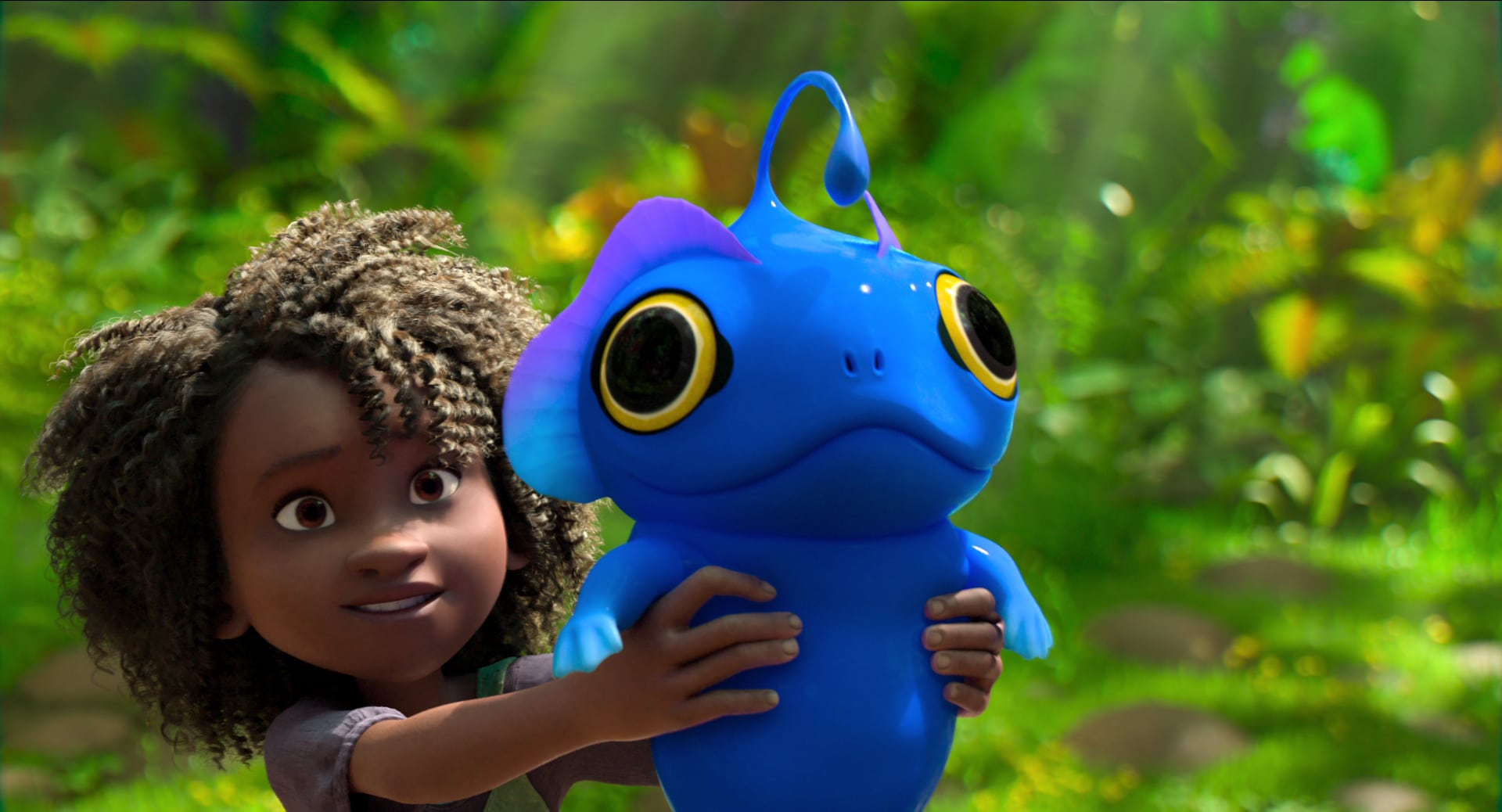 When thinking about sea monsters, images of Jaws and Moby Dick come to mind. Did you draw on any of these as inspiration for The Sea Beast?
Beveridge: I think we have direct references to both of those things in the film. Honestly we try to pluck a lot of references, Master and Commander for grounded reality, but when it came to entertainment we plucked from all. And honestly that's my communication language, I love grabbing lots of little clips of references from other movies.
Parrish: He [has] this amazing ability to pull up a random clip from a random movie. His brain is an arsenal of those things. It definitely ranged from Jaws to Kaiju films. It really depended on the shot and what the need was.
The Sea Beast debuts on Netflix July 8, 2022