Ms. Marvel is a charming, fun, and vibrant coming of age meets superhero origin story about a young nerdy girl in New Jersey.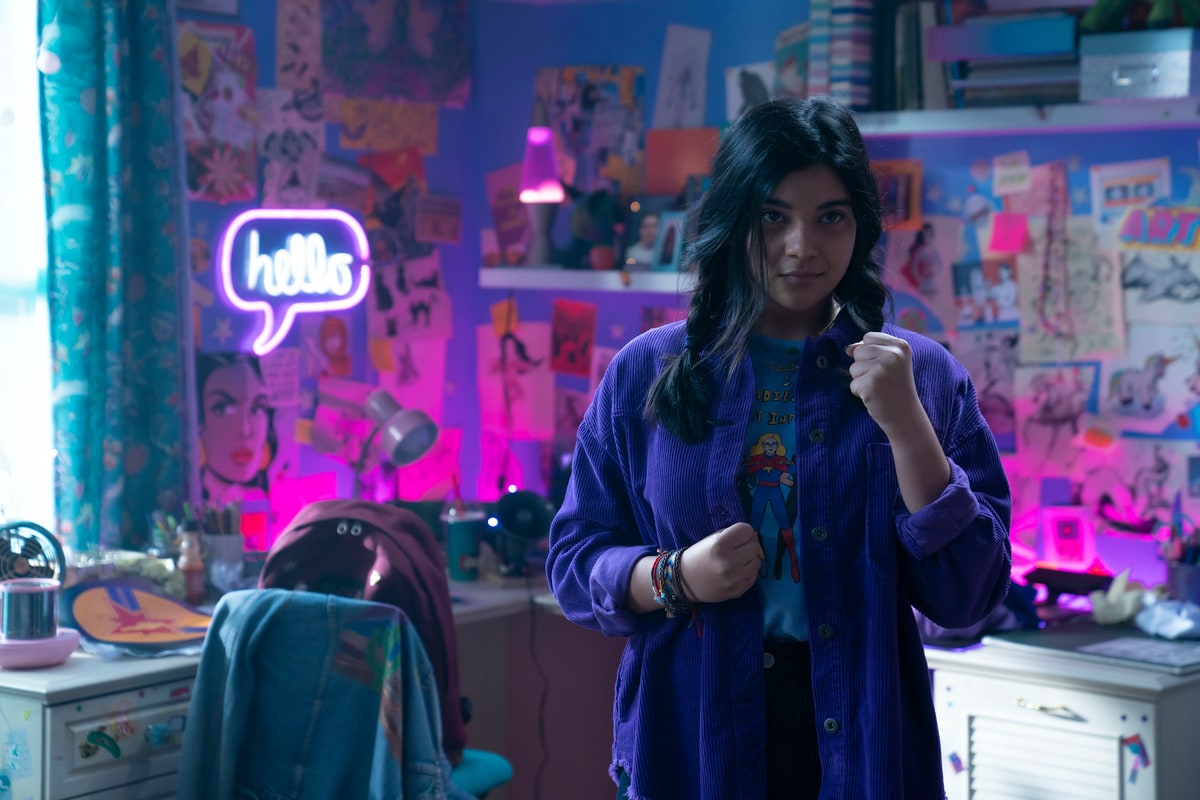 Ms Marvel Review
Kamala Khan (Iman Vellani) is a Pakistani American teenager, with a big imagination, growing up in Jersey City. Kamala is a super hero mega fangirl of the Avengers, particularly Captain Marvel. When the first-ever Avenger Con is announced, she makes a plan wit her best friend Bruno (Matt Lintz) to attend. However her parents Yusuf (Mohan Kapur) and Muneeba (Zenobia Shroff) refuse to let her go. But Kamala wants to win the Captain Marvel cosplay competition, so she comes up with a plan to get her and Bruno to the con without her parents finding out. To make her costume standout, she takes her great-grandmother's bangle (something her mother did not want her to touch) and puts it on. This activates her dormant superpowers. Excited about her new found powers, Kamala is eager to find out more about her family's history and learn how to be the best superhero possible. Unfortunately, these changes bring about some unwanted attention from more than one place.
Ms. Marvel is everything fans of the comics series could want in a live-action adaptation. It stays true to the source material with the deviations, like how she got her powers, working perfectly in tandem with the story. The heart of who Kamala is as a person and the struggles she has to go through are still there. With visuals that jump straight off the panels, smart dialogue, and the overall charm of its star, Ms. Marvel brings a youthful, fun energy to the MCU that hasn't been seen since Spider-Man: Homecoming.
RELATED: All The Spider-Man No Way Home Easter Eggs and Cameos You May Have Missed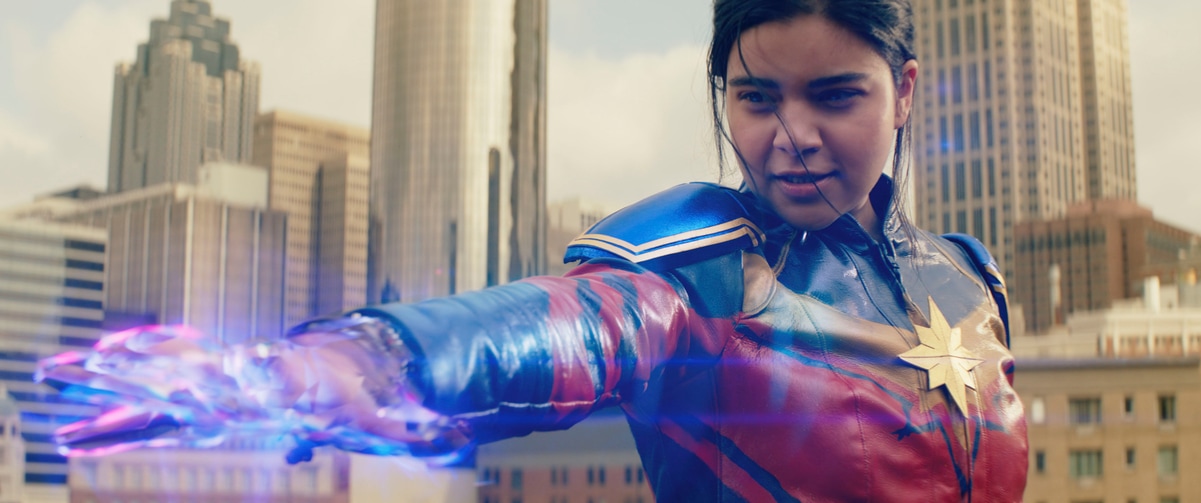 Within the first two episodes, directors Adil El Arbi, Bilall Fallah, and Meera Menon capture the vibrance and fanciful nature of Kamala's imagination, transforming the world around her to showcase her feelings. Neon signs, graffiti, lighting choices, and even an homage to Dirty Dancing all drive home the fact that we are looking at the MCU's world through a teenager's eyes. Turns out when a teen is in control of the narrative, the world is quite a colorful, comic book come-to-life kind of place. One of my favorite moments happens when Kamala details her plan to get to Avenger Con. As the story unfolds around her in live action and animation, Bruno adds in some quips about her creative choices.
Not only are the visuals lifted from the page but so are lines and nods to the comics as well. Marvel Studios typically does this in their shows and movies but due to the style and tone, this one feels more like a comic. That may also be thanks to Sana Amanat, the co-creator of Kamala's Ms. Marvel series for Marvel Comics, who serves as a writer and producer. Whatever the reason, Ms. Marvel is a comic fan's dream come true.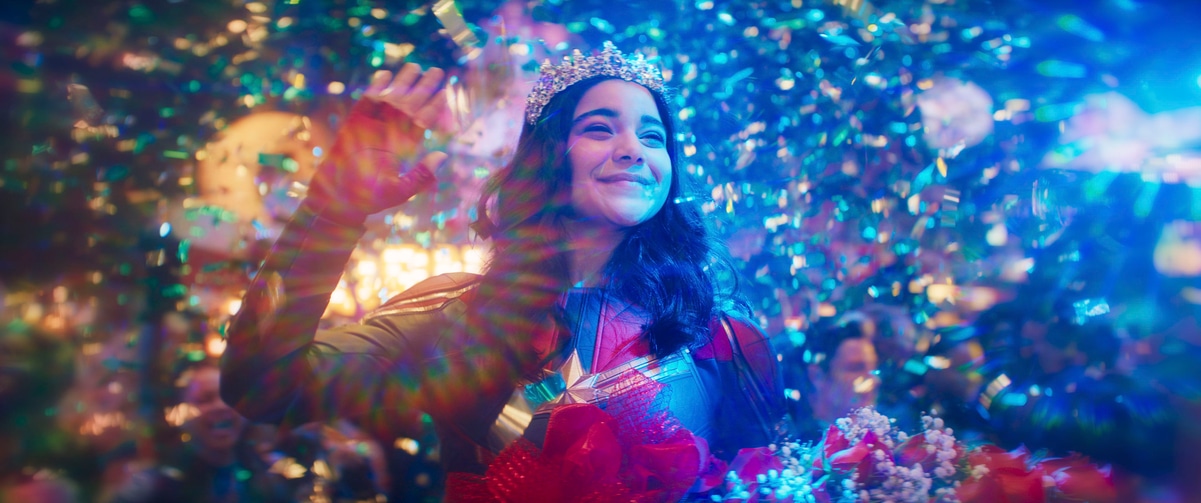 In addition to the VFX and set designs, what makes Ms. Marvel the show special is the fact that Vellani is Kamala Khan. She captures every bit of her comic counterpart's excitement, awkwardness, and heart. The studio could not have chosen a more perfect actress to portray Kamala. It'll be exciting to see her interact with her superhero favorites when she sees them in The Marvels or fingers crossed for something sooner if someone cameos in the show.
The supporting cast is equally great in their roles, making the most of the time they are given on screen. Lintz along with Yasmeen Fletcher who plays Nakia, easily convince the audience that they along with Vellani have been best friends forever. However it is Kamala's relationship with her family that grounds the show. Her desire for her parents to approve of her battles with her equal desire to break free and do more with her life. Muneeba's concern for her daughter's inattentiveness and dream chasing seems to be rooted in something slightly more than just worry about her growing up. It is strongly hinted that Muneeba's feelings are linked to the shame brought on to her family by Kamala's great-grandmother who is tied to Kamala's power.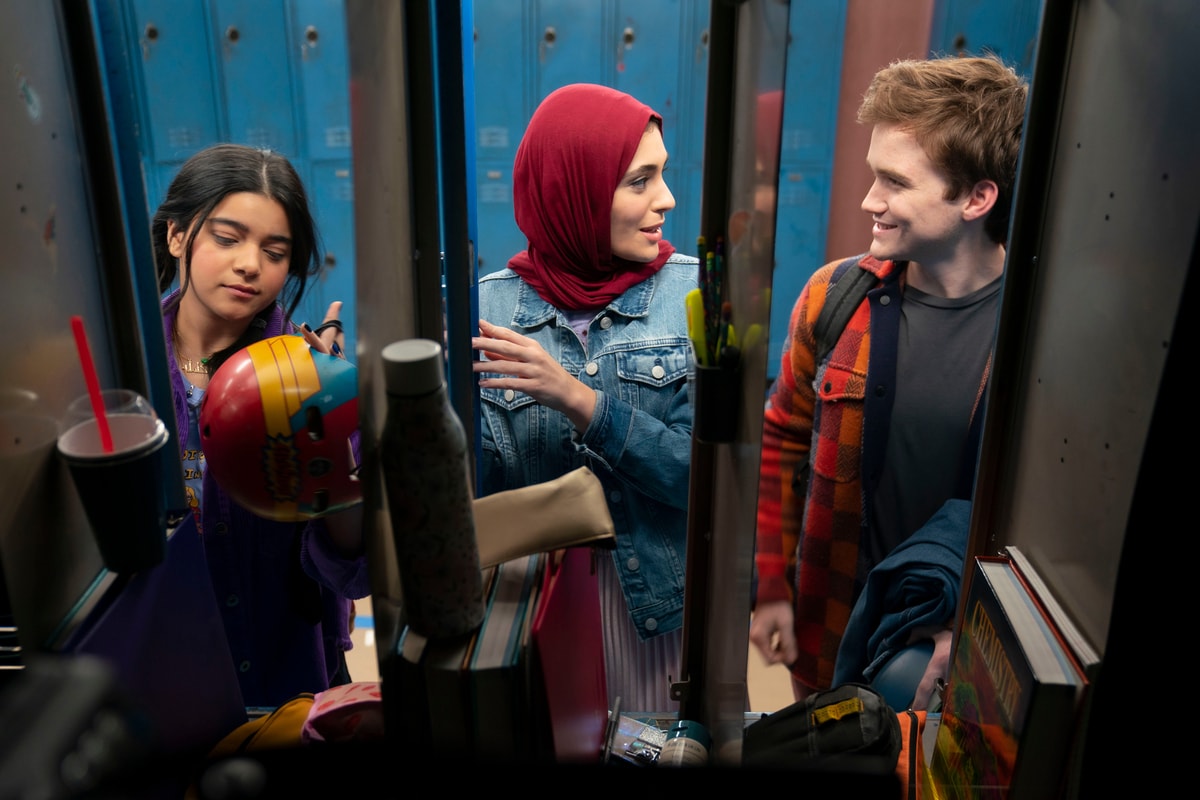 Her dynamic with her parents have already lended themselves to some heartfelt moments. They clearly adore Kamala and want what they think is best (and safest) for her. But she has big dreams, yearning to step out on her own, and that is even before she gets powers. It is something audiences can relate to whether they are tweens and teens living that life or adults who remember their own youthful urge to become something more. The dialogue is sharp and witty, it comes in with emotions but never feels bogged down with unnecessarily heavy moments. Rather, Ms. Marvel maintains itself to be a lighthearted, engaging, and playful Marvel show.
Ms. Marvel is a coming of age meets superhero origins in a perfect blend of storytelling and visuals. Kamala represents not only the future of the Avengers but also what is possible if you choose to believe in yourself. Anyone can be a hero because good is not a thing you are, it is a thing you do. Ultimately, it is a refreshing departure from seeing the world through the adults of the MCU. Turns out a world where superheroes exist can be a colorful, exciting, and totally cosmic place to be.
Ms. Marvel episode one debuts on Disney+ Wednesday June 8, 2022.