Everyone's favorite personal healthcare companion, Baymax, is coming back in six brand new shorts. Creator and director Don Hall along with producer Roy Conli shared how the heart of this series came from going back to the original Big Hero 6.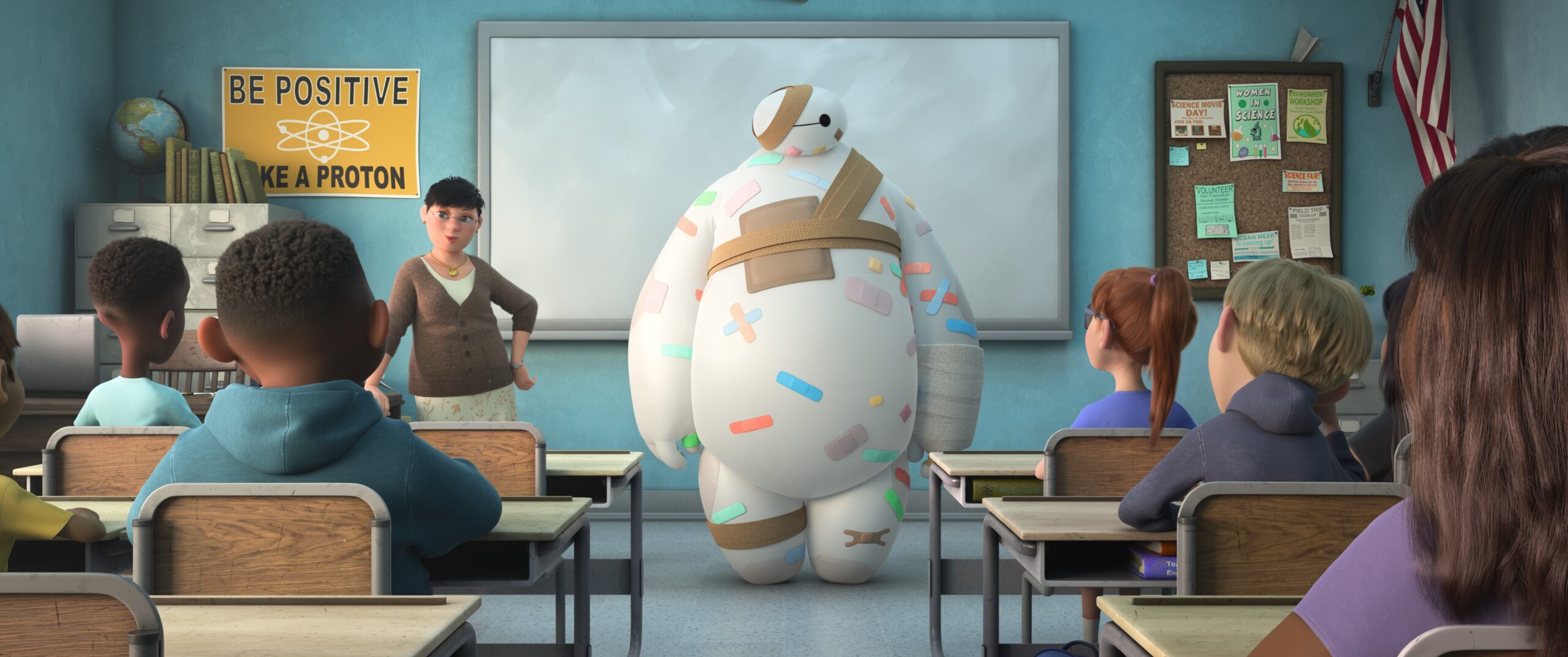 Don Hall and Roy Conli On The Heart Of The Baymax Series
Baymax follows everyone's favorite personal healthcare companion as he goes about San Fransokyo completing missions based on his original programming- providing excellent medical care to those in need. While Hiro is busy with his school work, Baymax goes about town listening for anyone with an "ow." The six new shorts not only impart a little medical knowledge but also heartfelt wisdom delivered in that sweet Baymax way.
Director and Creator Don Hall who also helmed the Oscar®-winning film Big Hero 6 is back for Baymax along with producers Roy Conli, Bradford Simonsen, and Baymax himself, Scott Adsit. During the global press conference for the series, I asked Don about the decision to include heartwarming life lessons in each episode. It wasn't in the original pitch for the show but it grew out of reexamining the heart of the original film.
RELATED: Scott Adsit On What Makes Baymax Special
Hall explained that it was Cirocco Dunlap's idea, who penned the script, to have these moments in each episode. "I would give Cirocco the bulk of the credit for that. The way this all started was I pitched short episodes of [a] Baymax procedural where he travels around San Fransokyo helping people. The first thing we did is we had a meeting with a bunch of folks that worked on the original Big Hero and we just sat around for an hour or two and just started pitching: what would be a fun episode?"
When Hall sent the ideas Dunlap's way she got to work on the script. "It's really Cirocco that I would say is responsible for the wisdom that is dispensed," Hall shares. "She kind of took these ideas that were, you know, very fun and funny, and obviously capitalized on that humor, but then gave it an underlying heart that kind of made them resonate more than I had ever imagined." Conli agrees, "she captured the soul of Big Hero 6 and the soul of Big Hero 6 is really about Baymax helping Hiro heal. She was able to do it with every one of these characters and that was wonderful."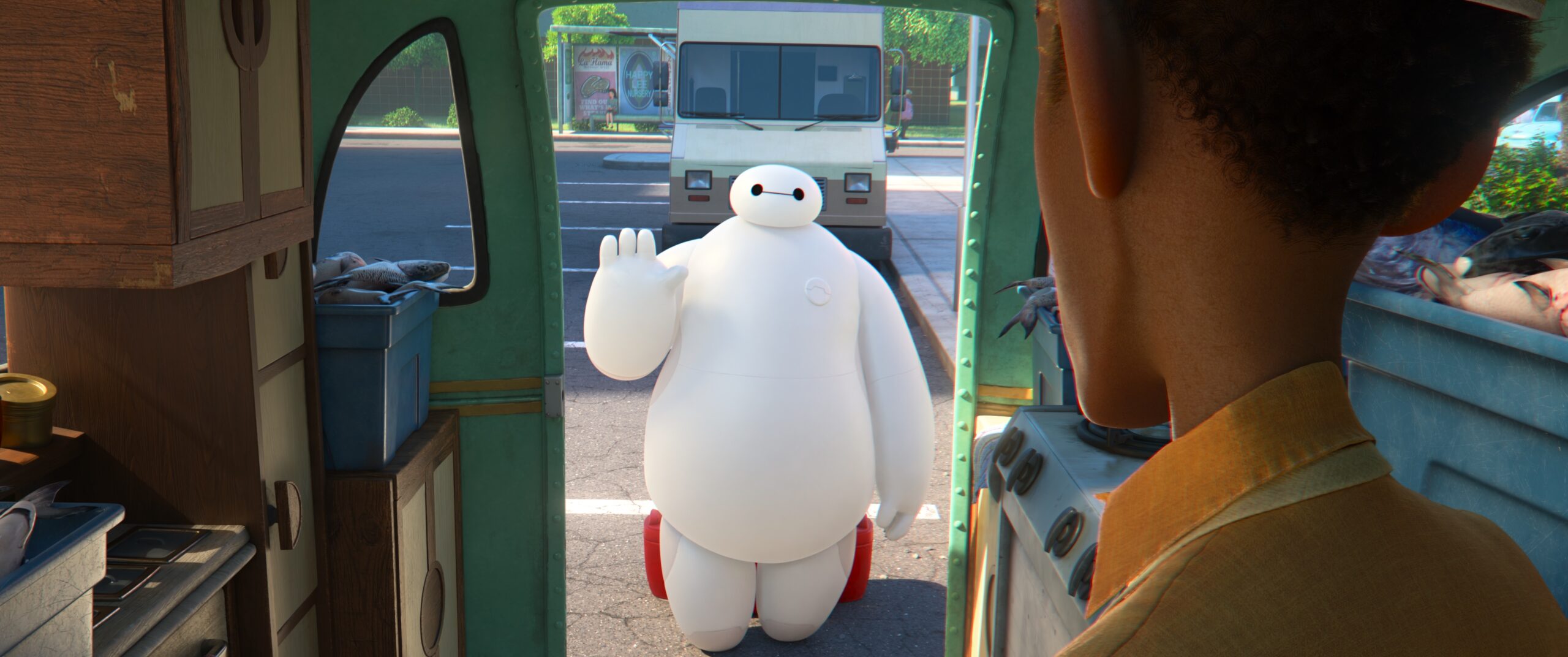 At the end of the day, Conli and Hall hope viewers of all ages are inspired by this show to go out and look for those to help in their communities. "If you see somebody who needs help, just reach out," says Conli. Hall echoes that sentiment, "but also hug your healthcare workers and really support them because they've just helped us through a very tough time in the world. I think if we could show a little love and support for their efforts, I think that would be a good thing."
Baymax! comes to Disney+ July 1, 2022.