From the moment he said "Hello, I am Baymax," we all knew this robot was someone special. Part of Baymax's charm comes from Scott Adsit and he has some thoughts about why Baymax resonates with so many people all over the world.
Scott Adsit On What Makes Baymax Special
Baymax follows everyone's favorite personal healthcare companion as he goes about San Fransokyo completing missions based on his original programming- providing excellent medical care to those in need. While Hiro is busy with his school work, Baymax goes about town listening for anyone with an "ow." The six new shorts not only impart a little medical knowledge but also heartfelt wisdom delivered in that sweet Baymax way.
Joining director and creator Don Hall who helmed the Oscar®-winning film Big Hero 6 and producers Roy Conli and Bradford Simonsen is Scott Adsit, the voice of Baymax. Adsit was excited to return as the lovable, huggable robot who has managed to capture the hearts of people all over the world. During the global press conference, Adsit shared what he thinks makes Baymax special and what fans can expect from the new series.
RELATED: Don Hall and Roy Conli On The Heart Of The Baymax Series
"He is very aware of making people feel good and he is in no way judgmental, which is the great thing about him. He approaches everything equally and is only there to provide help and support and knowledge. And I mean, that's what we all aspire to be right? That's what makes him so [special] beyond huggable and admirable, because he is the best of all of us. The best elements that we aspire to be."
Although Adsit is tall like Baymax he does not exactly look like the robot in real life. He laughs as he recalls what happens when a kid is introduced to him in public. "My face and my graying beard, they [the children] don't know who I am. And then I do the voice for them and they know immediately…They just light up and they get so excited. I feel like I am Baymax. It's just very magical."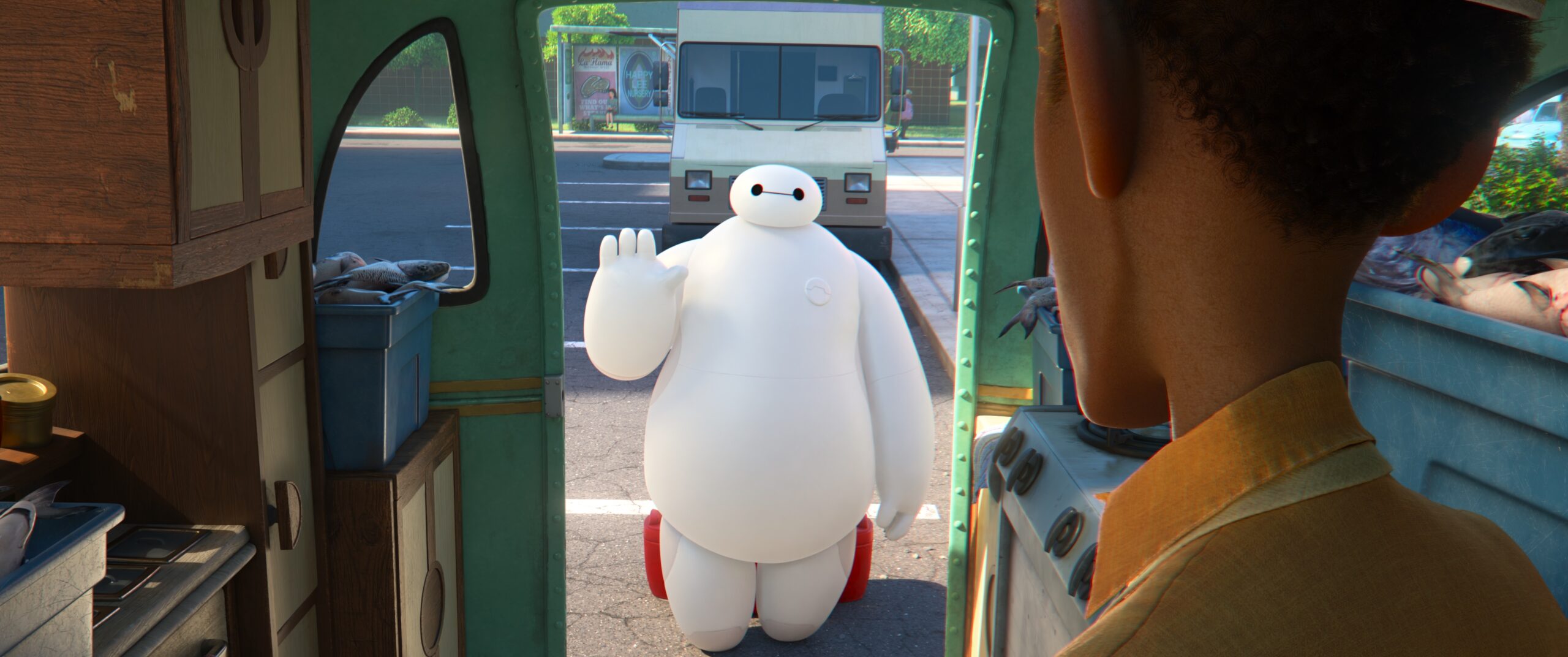 No spoilers here but Adsit has a special spot in his heart for each of the six episodes although the one that touched him deeply was the third episode that takes place in a school. Sophia, the girl in the episode, is experiencing a big change and it is freaking her out a bit. But, "Baymax is there to help her understand that change is good and you don't have to be afraid of it. And the great thing about it, I thought was, it was never treated as something that was to be ashamed of or to be hidden or to be anything but talked about very openly and plainly…this is a very special series and I'm very proud to be part of it." We could all use a Baymax when going through big changes in life.
At the end of the day, Adsit hopes viewers take this message away from the show, "just be kind and when you can, be funny."
Baymax! comes to Disney+ July 1, 2022.