The Princess is coming to Hulu July 1, 2022. Director Le-Van Kiet and star Joey King shared a behind the scenes look at what it took to make this film, including breaking a wrist.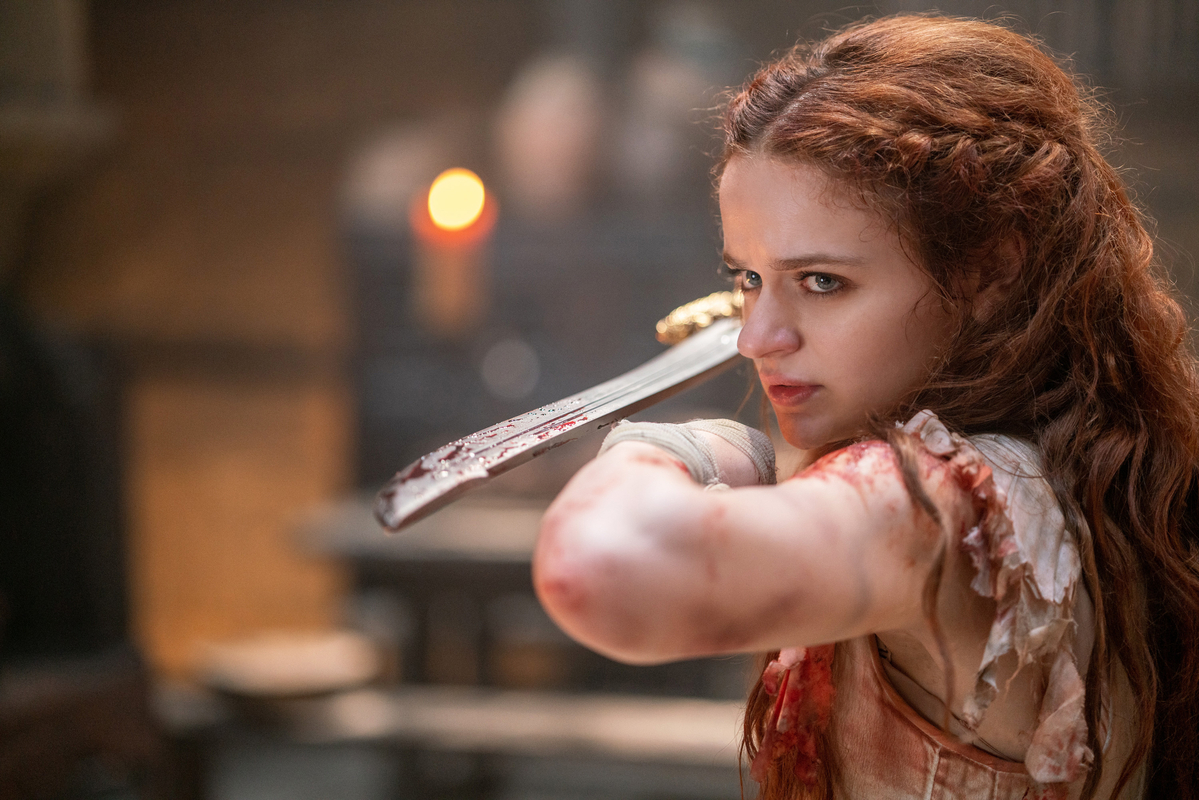 Interview: Joey King and Le-Van Kiet Talk The Princess
The Princess stars Joey King as she fights for her and her country's freedom from Julius (Dominic Cooper), a cruel man who attempts to marry her and take her Father's crown. She escapes from his clutches and vows to destroy him and reclaim her kingdom.
Director Le-Van Kiet and Joey King sat down to share more about the film. From conception to the incredible fight sequences it was clear this team had a blast filming this martial arts fairytale where anything goes.
RELATED: Stars of Shang-Chi Talk An Unused Karaoke Scene, Accidental Hits, & More
Director Le-Van Kiet is known for his martial arts thrillers. So naturally The Princess wouldn't be just any princess movie, this was going to be one that focused on a young woman saving herself. A certain Star Wars princess would be proud. Speaking about bringing martial arts to the fairytale world Kiet explained, "We knew Joey was the princess and we knew what kind of persona she is, so we made sure that the action was believable, in terms of character." From there it's all about the action. "The action team that I work with on Furie would give me pointers too. We had to make the character have this style to her, instead of her fighting the same as a man. With this sword and the stone kind of movie, we were [thinking] how can we do something that's not boring?"
If you have seen any of Kiet's previous work, it is no surprise that The Princess is a character driven story. "Character driven stories with a very high octane trajectory really inspired me," Kiet explains. "I like the kind of subtle humor of Die Hard. But The Raid really inspired us to make the action very hard boiled, feel every punch, and also that survival skill of just having this mayhem."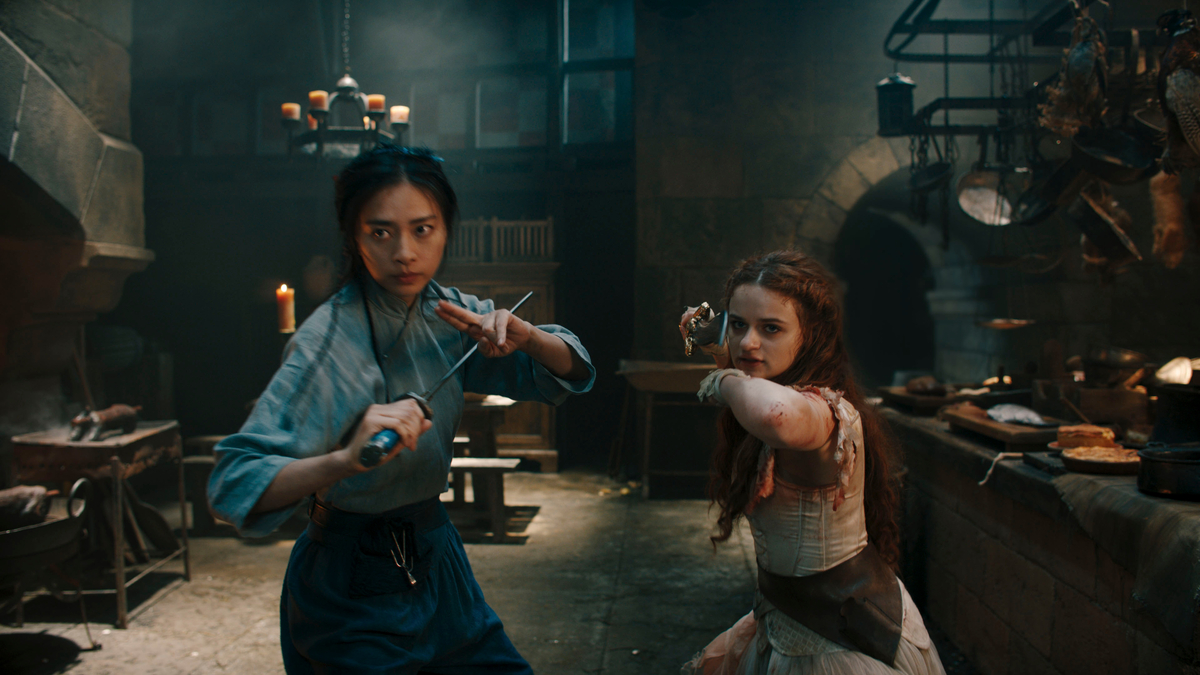 He went on to reveal King did almost every stunt in the film. "She learned all the style and skills of a fight choreo." King gives all the credit to the team that encouraged her to step out and do the stunts. "I think that it's worth saying the only reason I felt like I could do these things is because Kiet and Veronica and the entire stunt team lifted me up so much. My two stunt doubles, who became great friends of mine, wanted me to do everything that I could. They wanted to train me to be the best that I could be." She smiles as she says "that's what made me able to do all of it, 'cause I had such an amazing support system of people that believed in me."
That inner warrior princess was not too hard to find because King took the physically demanding role while recovering from a broken wrist. "Right before I started training for The Princess, I had wrist surgery and I also have a bad hip. And I [thought] I can't. I don't know how I'm gonna pull this off? Everyone in my life [said], "We don't know how, but we just know you're gonna do it."
The Princess comes to Hulu July 1. It is rated-R for strong/bloody violence and some language.