Rise is much more than another basketball, sports-themed movie. The Antetokounmpo family's story is about having courage to pursue your dreams and the faith to continue on even when things look bleak. When it came to telling their story, the Antetokounmpos were thrilled to be a part of the process.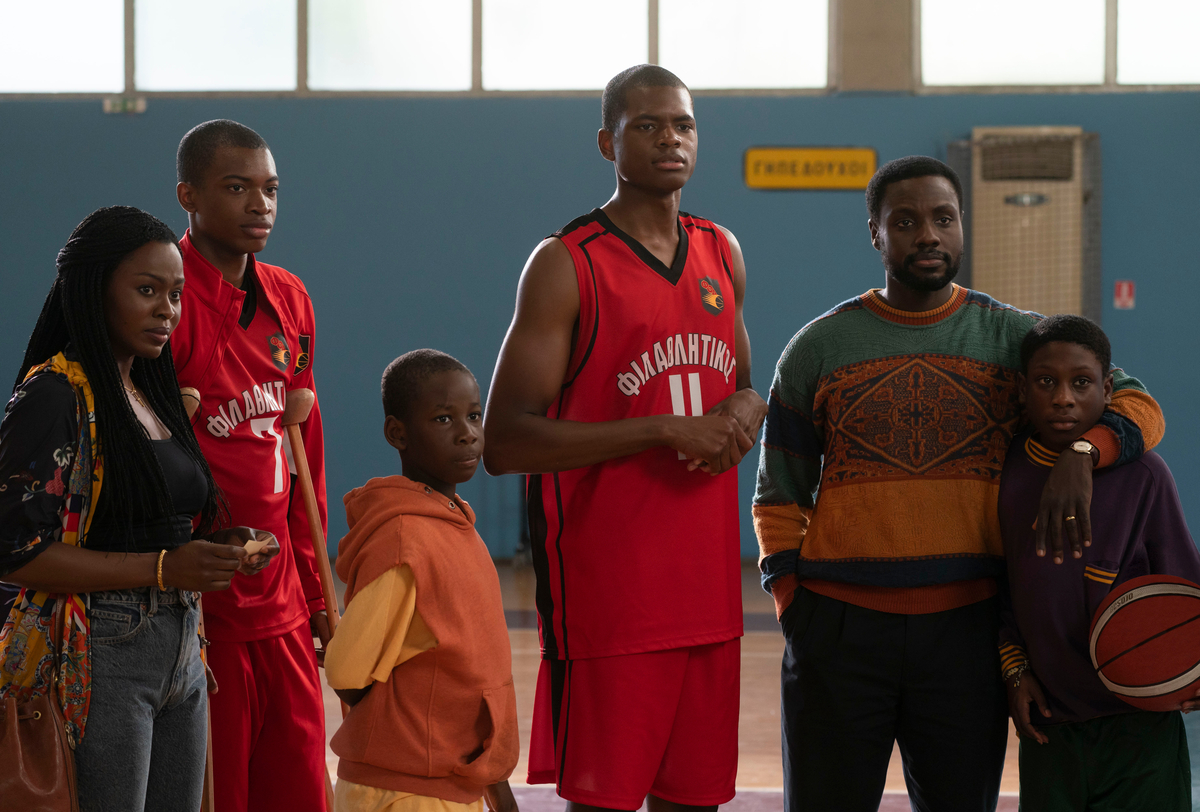 Interview With The Cast And Crew of Rise
Rise tells the story of the Antetokounmpo family, Charlie (Dayo Okeniyi) and Veronica "Vera" Antetokounmpo (Yetide Badaki), and their children, including current NBA superstars Giannis (Uche Agada), Thanasis (Ral Agada), Kostas (Jaden Osimuwa) as well as Alex (Elijah Sholanke) and Francis Antetokounmpo (Anthony Abiola). It begins with a dream of a better life and shows what Charlie and Vera did to make it a reality. Director Akin Omotoso and writer Arash Amel provide an in-depth look at the hardships and racism the family faced as they navigated life in Greece. Despite the anti-immigrant sentiments and the constant dangers threatening to tear their family apart, Charlie and Vera remained determined to provide their boys with the best life possible. It is their hope, their joy, and their love that allowed their boys to soar.
RELATED: Rise Movie Review: The Inspiring Story of The Antetokounmpo Family
During the press conference, the cast and crew of Rise as well as the brothers Giannis, Thanasis, Kostas, and Alex along with their mother Veronica were on hand to answer questions about bringing their story to Disney Plus. I asked writer Arash Amel why he felt it was to keep the focus of the film rather than the sport?
Arash: For me, the movie is a story of family first and a sports movie second. Part of the challenge was how to maintain that family story and not allow the sports aspect to overwhelm it. When I write something, it has to be extremely personal and the story of family was what spoke to me right at the beginning.
I'm Iranian, who was born in Wales, who lived in Iran, who grew up in England, and then made America my home. My parents were immigrants in the '80s, to England from Iran and that sense of family, keeping us together, against all odds, against everything. That sense of being displaced and being far away from your roots, but yet building your roots and also, that intergenerational, the relationship between Charles and Vera, but also the relationship of the four brothers towards their parents, but also towards the new identity they were forging and a new tomorrow that they were coming towards. That for me was the movie. The sports was really the tool. It was the opportunity… the method by which, pardon the pun, you can rise up. So it was always a family movie first and a sports movie second.
Originally the film was titled Greek Freak after Giannis' nickname but Giannis had other ideas with an assist from his younger brother Kostas.
Giannis: It's a movie about my family, it's not a movie about me. As Thanasis said when someone scores, everybody scores when one person makes it, everybody makes it. This journey is not about me, it's about every single person in here. I felt, we felt, that the right name for this movie would be Rise and not Greek Freak. I think Kostas came… You said Rise first, right?
Kostas: It was me. I said Rise.
Giannis: Yeah. And we were like yeah, that's it. That's it. We started from nothing and together, you know, we rise as a family. And we're gonna keep on rising together. So I think it's a very fitting name.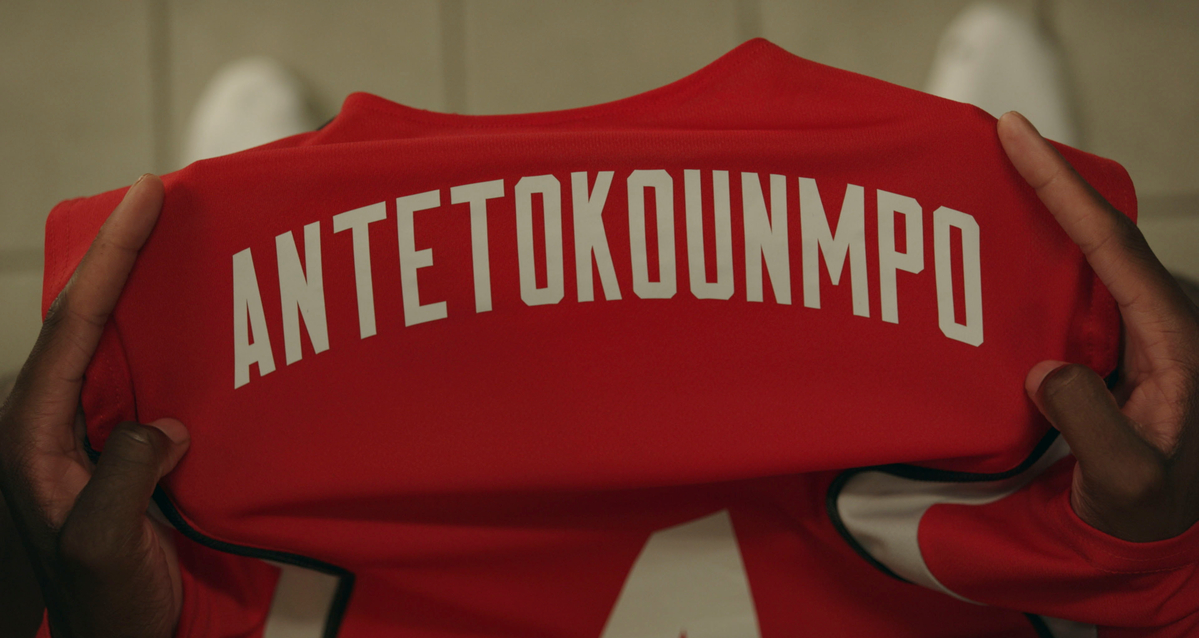 Real-life brothers Uche Agada and Ral Agada play Giannis and Thanasis in the film. Being brothers was helpful for these newcomers in their portrayal of the Antetokounmpo brothers.
Ral: I feel like a lot of our brotherly aspects are in the film. He's playing my brother and he is my brother. So I feel like the most natural way to do that is just be brothers.
Uche: I'd say also that was very helpful, honestly, for him to be my brother. It was very easy. I remember the first day on set, we walked onto the basketball court, that was the very first scene we shot together. It made it easy, I didn't have to act like oh this random guy is my brother. You know what I mean?
The Antetokounmpo family has a saying, if one of us makes it we all make it. That phrase means something special to Thanasis and he was excited to see it included in the film.
Thanasis: [LAUGH] What's so crazy is that I saw it in the film at some point and I was kind of surprised. To me it means unity, it means support. It means I feel like I have an army behind me when I have my family with me. It's hard to explain into words because it's ingrained in my DNA. I've never felt any other way. I've never felt alone in my life, never. So it's a wonderful feeling.
If I could explain in [a] simple way, guys just support each other, not only your family, you know, just people you love, people you wanna see move forward. I think where I am today, or where any of us [are] today, I don't think we would ever done anything remotely close if we weren't together.

Rise is now streaming on Disney Plus.