Kenobi and Leia escape Daiyu and head to safety but there is a disturbance in The Force. Vader is looking for Obi-Wan and won't stop until he finds him. Let's get into "Part Three" with this Kenobi Episode 3 Easter eggs and breakdown.
This is your spoiler warning if you haven't seen episode 3 of Obi-Wan Kenobi.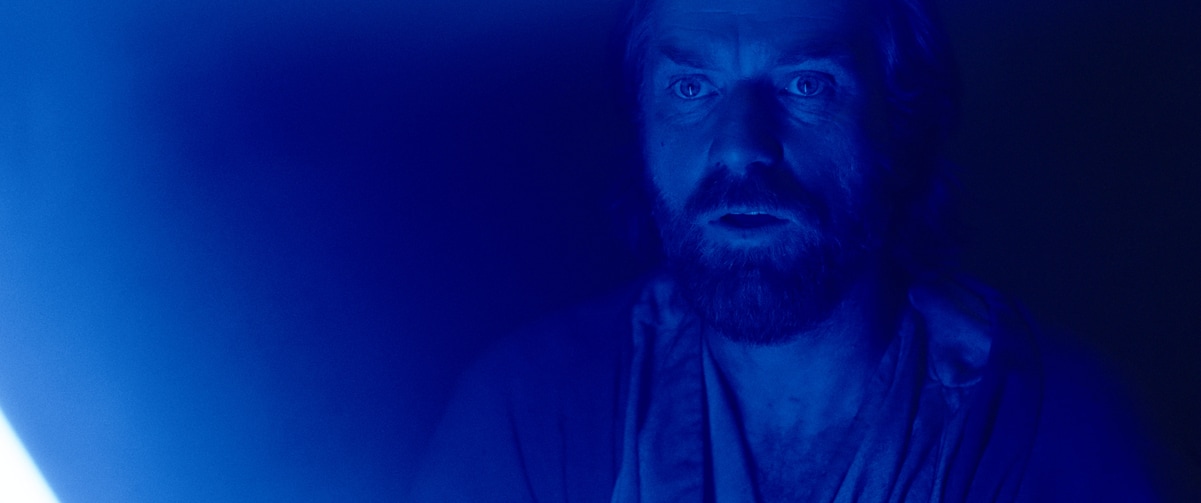 Kenobi Episode 3 Easter Eggs & Breakdown
Obi-Wan is meditating, again calling out for Qui-Gon. Reva's voice is heard telling him Anakin is alive. Yoda's voice is heard telling him "Only pain you will find" as a machine helps Vader out of his Bacta Tank.
"Obi-Wan, promise me you will train the boy." – Qui-Gon
"If you're not with me, then you are my enemy. Don't make me kill you. I do not fear the Dark Side. I see through the lies of the Jedi. " – Anakin
The machines have finished helping Darth Vader to suit up. His iconic breathing is heard.
James Earl Jones returns as the voice of Darth Vader. Vader sits on his throne in Mustafar demanding to know where Obi-Wan has gone. Reva tells him she is looking and blames Kenobi for the Grand Inquisitor's "death." Vader is not concerned with him and promises her the position of Grand Inquisitor if she succeeds in finding Obi-Wan, death if she fails.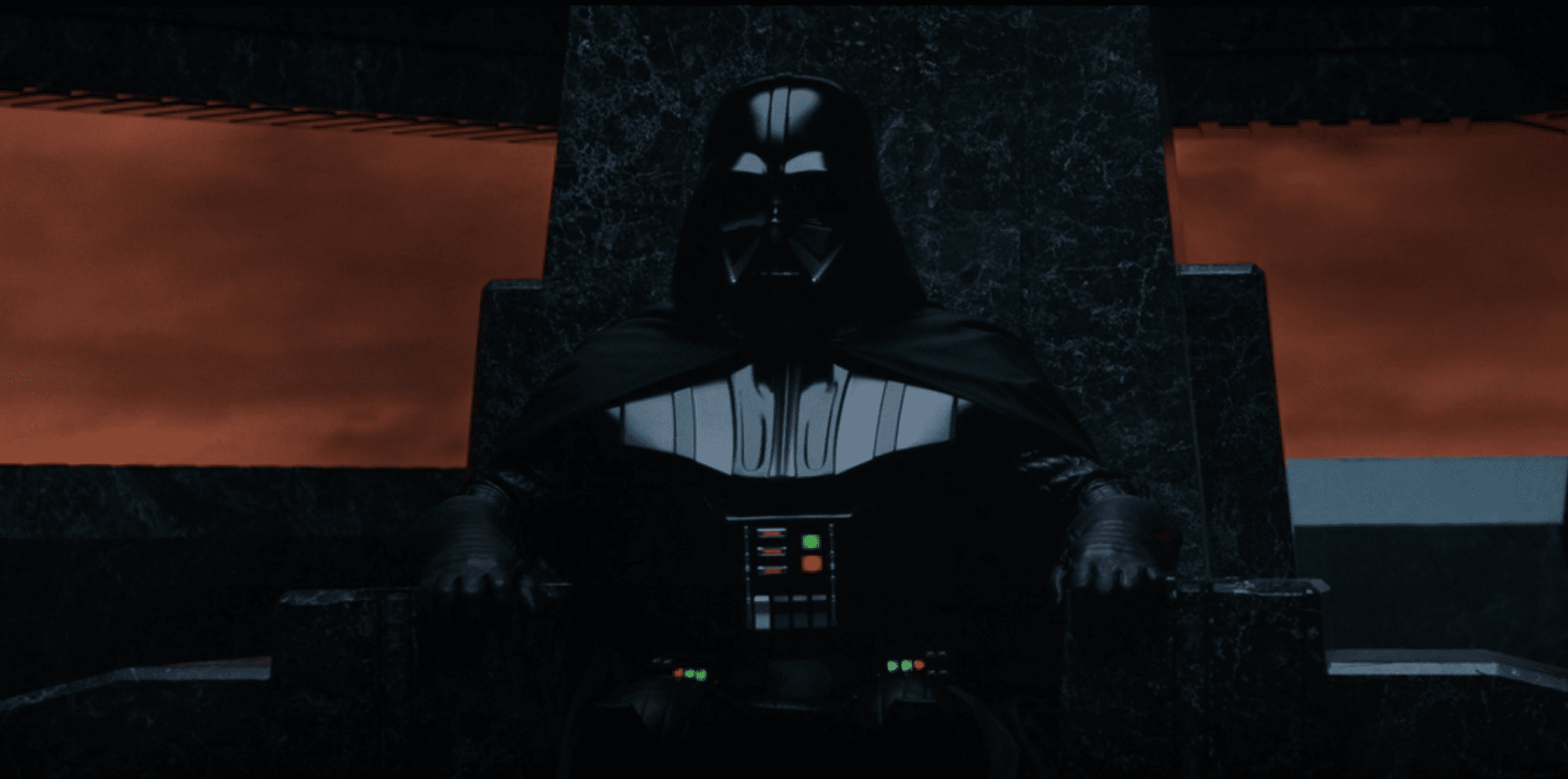 RELATED: Kenobi Episode 2 Easter Eggs & Breakdown
Leia questions Obi-Wan on The Force: How does it work? What does it feel like? He fixes her droid LOLA.
The cargo plane lands, and Obi-Wan and Leia sneak away before the droids spot them. They also avoid Stormtroopers as they find their way around Mapuzo, a mining system.
Obi-Wan looks off and briefly sees Anakin standing in the distance. He isn't really there but he feels something is off.
Reva returns to Mustafar and tells the other Inquisitors she knows where Obi-Wan is hiding. The Fifth Brother uses the Force. She tells him Vader spoke to her personally and they need to send out the probe droids to find Kenobi.
Leia finds someone to help them. She introduces herself as Luma and Ben as Orden. The mole-like creature responds that his name is Freck. Freck is voiced by: Zack Braff. His transport has an Imperial symbol on it.
Leia's green top and hair is a nod to her Endor look in The Return of the Jedi. Freck is an Empire fanboy, and stops to also pick up Stormtroopers who are out looking for a Jedi.

At a checkpoint, Freck stops and tells the Stormtroopers they might be interested in Obi-Wan and Leia. The probe droid spots Obi-Wan before he can shoot it. The Inquisitors get the info. Obi-Wan and Leia get help from Haja's contact dressed like an Imperial officer.
She takes them to a droid maintenance shop where NED-B is working. Leia introduces him to her droid, L0-LA59.
Tala (Indira Varma) tells Obi-Wan there are safe houses like this all over the galaxy and that he is not the first Jedi to come through here. It all leads to Jabiim where the Jedi are given new identities. It was first seen in Republic 55, a Star Wars Republic comic.
Tala could be a nod to Tala-Reh from the Star Wars The Old Republic game.
Obi-Wan notices a phrase on the wall "Only when the eyes are closed can you truly see." This is a quote from Quinlan, a Jedi master and friend of Kenobi's who first appeared in The Phantom Menace.
Before entering the escape tunnel, Obi-Wan senses something in The Force, it is Vader. He is there in the spaceport and is looking for Kenobi.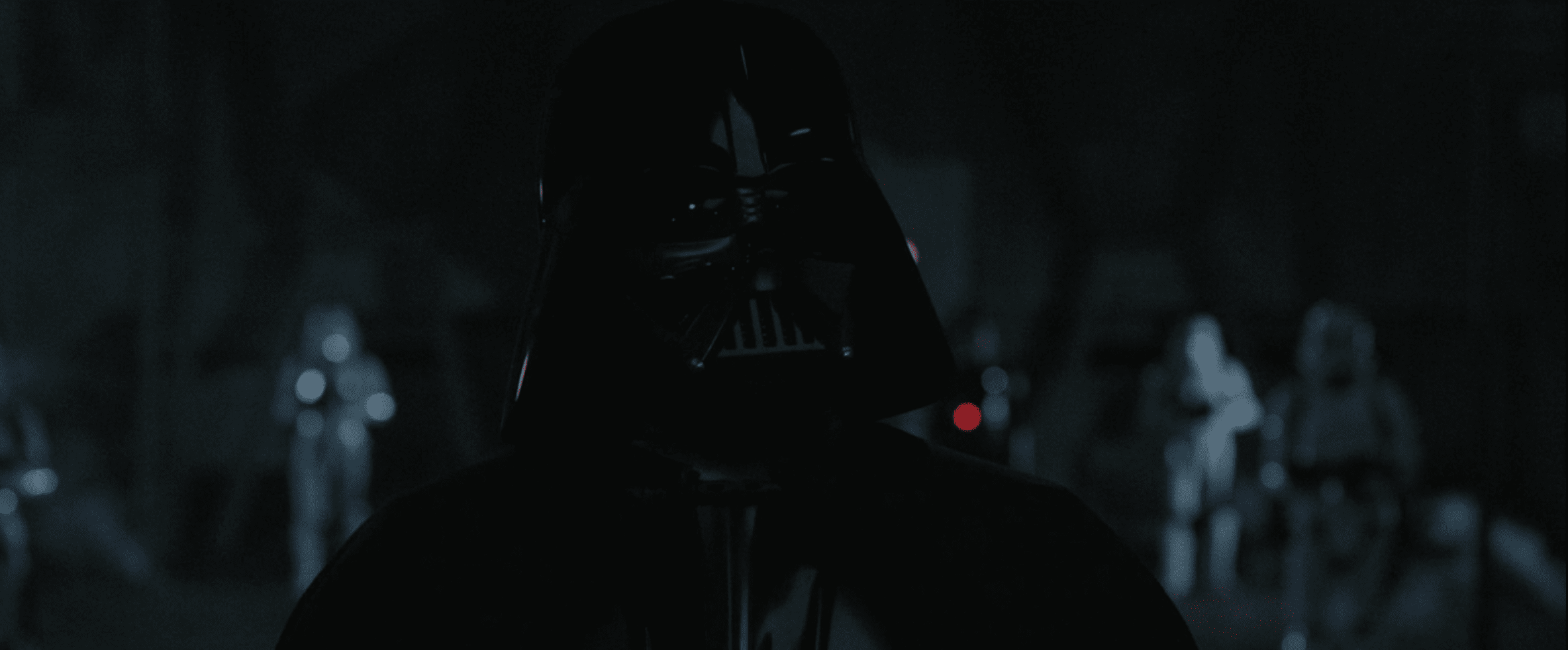 Vader Force Chokes a father and then uses the Force to break the neck of his son. He is trying to draw Kenobi out. Obi-Wan asks Tala to take Leia to Alderaan while he leads Vader away.
Obi-Wan runs away into an abandoned area, but Vader is waiting for him. He ignites his saber. "You cannot run Obi-Wan." Kenobi ignites his lightsaber.
"What have you become?"
"I am what you have made me."

Kenobi continues to run, in an effort to lead Vader away from Leia. Reva is looking for him too, and enters the droid maintenance bay. Tala goes back to help Kenobi and sends Leia ahead to the pilot.
Vader and Kenobi fight and Vader tells him "The years have made you weak." He also tells Kenobi he should have killed him when he had the chance.
Reva finds the secret tunnel and sees a carving of the Order of the Jedi symbol.
Vader begins dragging Obi-Wan through fire. Tala and NED-B save him while Vader looks on. Leia makes it to the transport but Reva is waiting for her.
The act of dragging Kenobi through the fire is from the 2017 Darth Vader comic by Charles Soule.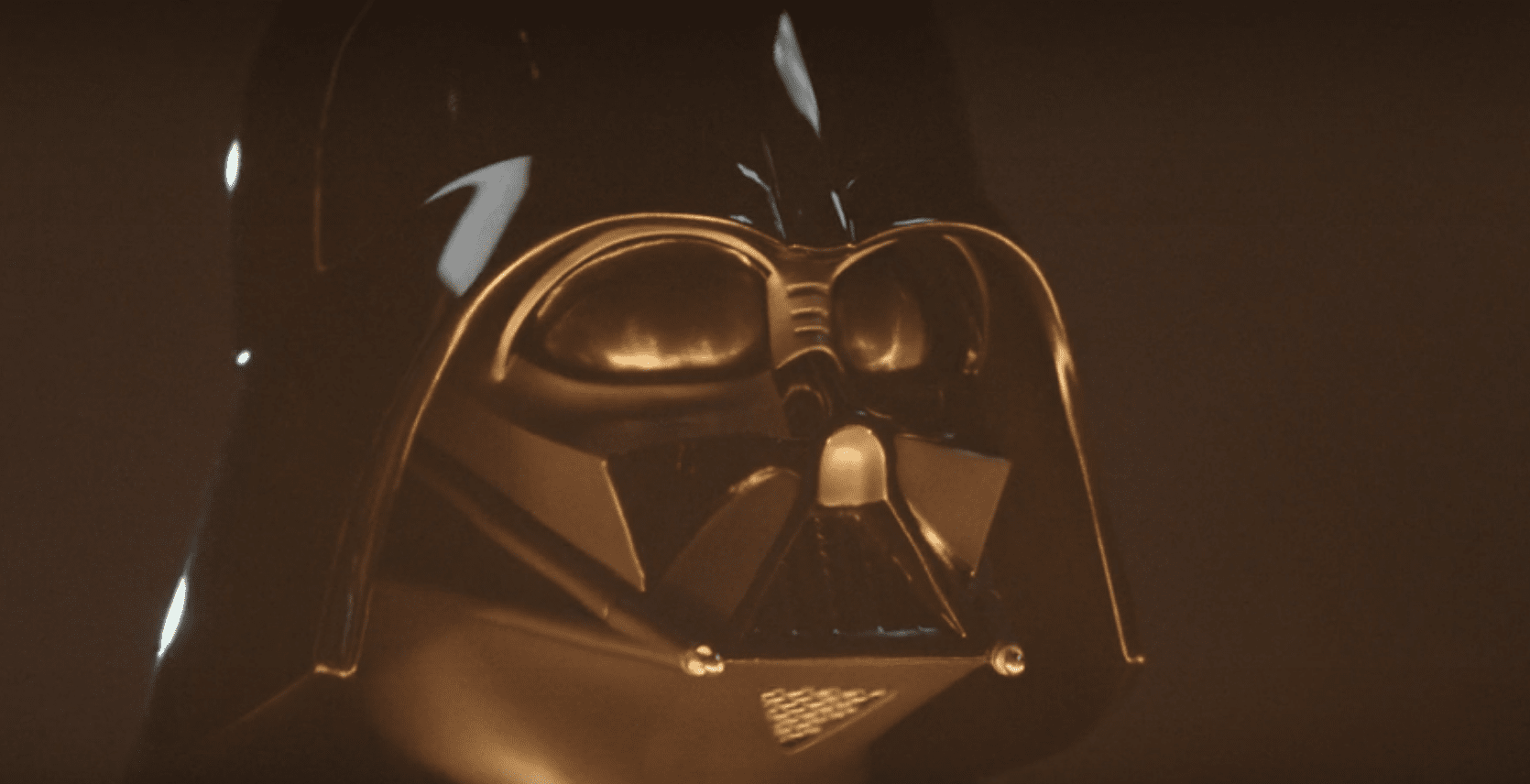 Episodes 1 – 3 of Obi-Wan Kenobi are now streaming on Disney+.