Star Wars Celebration 2022 offered up a feast in terms of new Star Wars content fans can expect to hit Disney+ in the next two years. During The Mandalorian Plus panel, Rosario Dawson not only surprised fans by showing up but Dave Filoni, Jon Favreau, and Chopper revealed a teaser trailer for the Ahsoka show.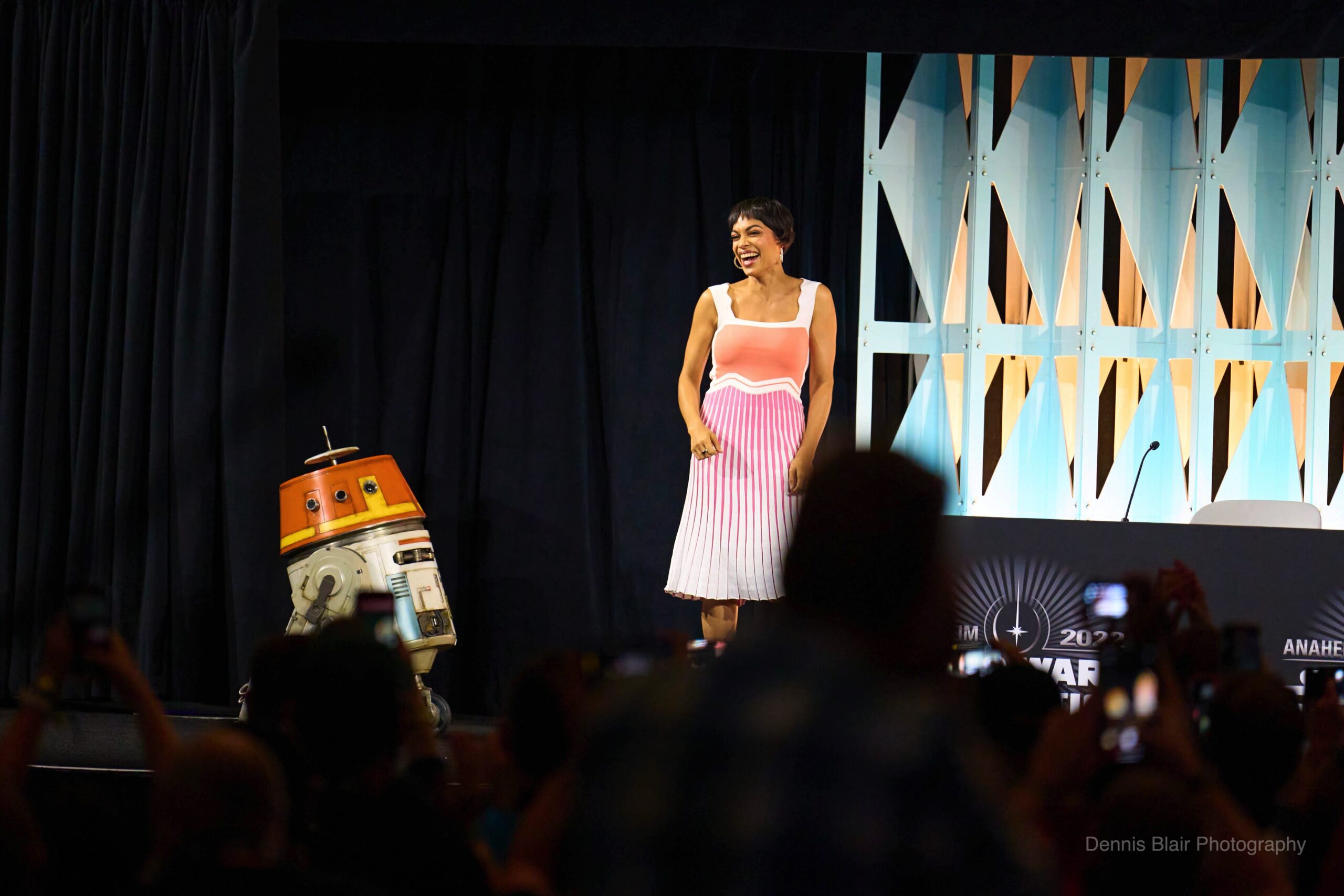 Ahsoka Show: Everything We Know So Far
Not much is officially known yet about the trajectory of the storyline in Ahsoka but fans of Snips are banking on her teaming up with Sabine Wren as they search for Ezra Bridger and Thrawn. Ahsoka was last seen in The Book Of Boba Fett episode 6 when she left Luke and Grogu to presumably continue her search for Thrawn as alluded to in The Mandalorian Chapter 13.
As Filoni reminded everyone, production began 3 weeks ago but based on the teaser footage it has been a busy three weeks. Ahsoka Tano was shown in various locations, but the most exciting for fans was the Ghost. The Ghost is a ship we all know and love because it is the one from Star Wars Rebels. A HK-47 droid was seen as well but there were two things that had fans on their feet. The first was a shot of the back of Hera Syndulla, captain of the Ghost, last seen in Rebels and mentioned in Rogue One. The second came at the end of the footage when Sabine Wren (Natasha Liu Bordizzo) was shown looking at a live-action version of the mural she painted in Rebels of her Ghost family. She touches the image of Ezra. At the end of Rebels we know Ahsoka and Sabine left to find him, so it seems this is pretty solid proof that Ahsoka will continue the Star Wars Rebels storyline.
RELATED: Star Wars Andor: Cast, Season 2, Release Date, & Everything We Know So Far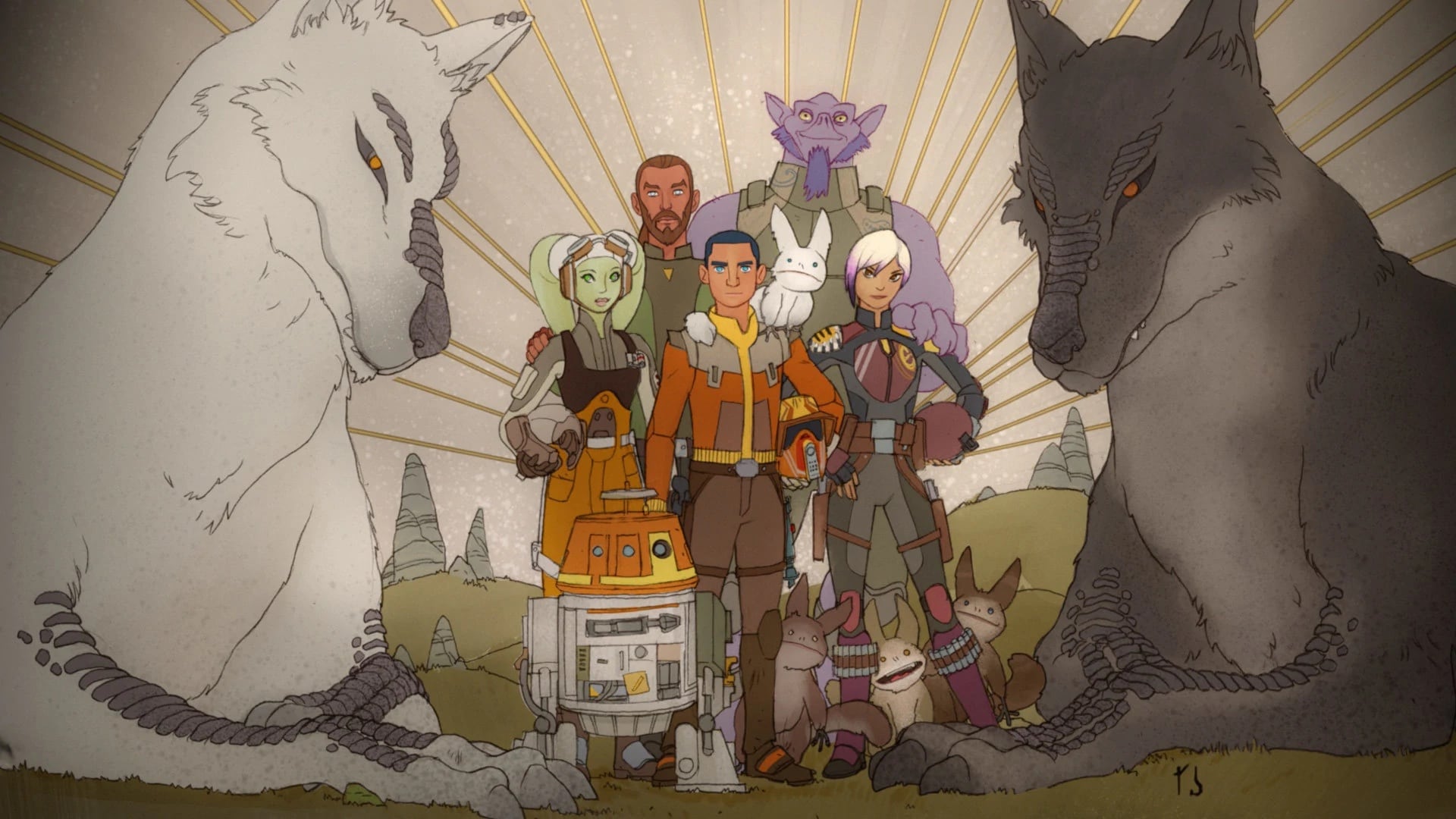 Who Is in the Cast of Star Wars: Ahsoka?
In addition to Dawson and Bordizzo, Hayden Christensen will be reprising his role as Snips' Skyguy turned Sith Lord Darth Vader. Ray Stevenson who played Mandalorian Gar Saxon in both The Clone Wars and Star Wars Rebels is set to appear but is not expected to reprise his role. Instead he is playing someone described as a "villainous admiral." Also joining in are Ivanna Sakhno and Mary Elizabeth Winstead in undisclosed roles. Plus as mentioned from the panel presentation, everyone's favorite snarky droid Chopper will also return.
With Hera, Sabine, and Chopper on the Ghost it seems we could also be getting a live action Zeb Orrelios and Jacen Syndulla, the son of Hera and the late Jedi master Kanan Jarrus.
When Is Star Wars: Ahsoka Coming Out?
No exact word on when Ahsoka will make its debut on Disney+ but we do know it is slated to begin streaming sometime in 2023.