Kamala makes it to Karachi and finds more questions than answers about her great-grandmother. She meets a familiar Marvel Comic face and a Bollywood star makes an epic cameo. Let's get into "Seeing Red" with this Ms. Marvel Episode 4 Easter eggs and breakdown.
This is your spoiler warning if you haven't seen episode 4 of Ms. Marvel.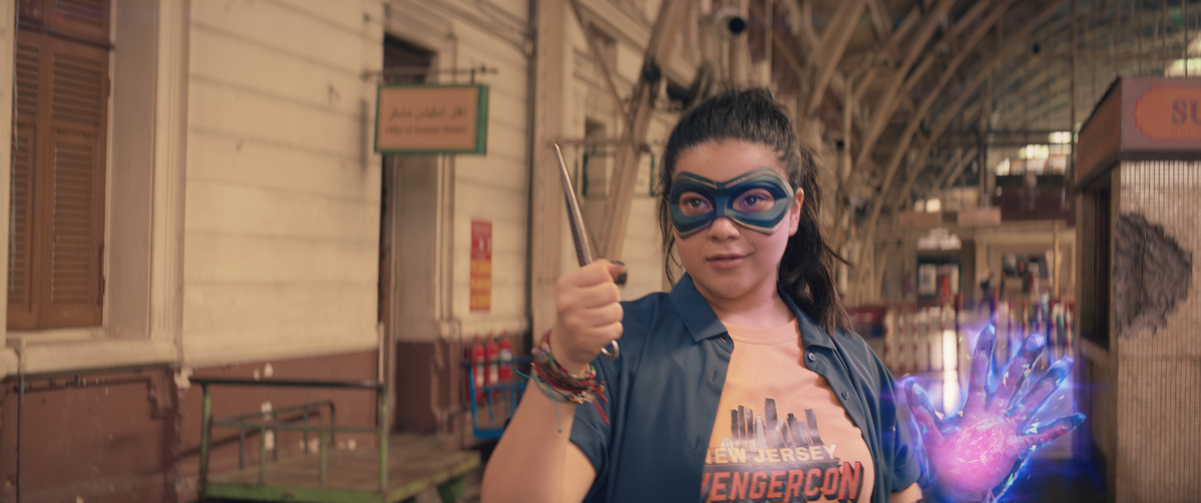 Ms Marvel Episode 4 Easter Eggs & Breakdown
Kamala is on a plane to Pakistan with her mother to see her grandmother after she called saying she also had a vision about the train.
At her grandmother's house, Kamala is shown a painting her grandmother made of her great-grandmother Aisha.
Kamala asks her grandmother why she sent her the bracelet and asks if she is a Djinn. Her grandmother tells her yes, that is what her father told her. However it is just genetics. Again, in the comics, Kamala's Inhuman powers are dormant in her DNA until she comes in contact with the Terrigen Mist.
Nani tells Kamala to Find beauty in the pieces, and that clearly the bangle is trying to tell her something and that is why she needed to come to Karachi.
RELATED: Ms Marvel Episode 3 Easter Eggs & Breakdown
That night Kamala has a nightmare reliving everything that has happened in the last few days. One voice is heard saying "find the train."
In the market, her cousin makes a joke about her being an ABCD- American-born confused Desi. In Shang-Chi, a similar joke is made by Jon Jon who tells Katie he speaks ABC- American-born Chinese.
Also in the market is the QR code for a FREE Ms Marvel Comic.
Kamala is wearing an AvengerCon shirt.
She finds her way to the train station and begins to explore the section under refurbishment. She puts on her mask Bruno gave her.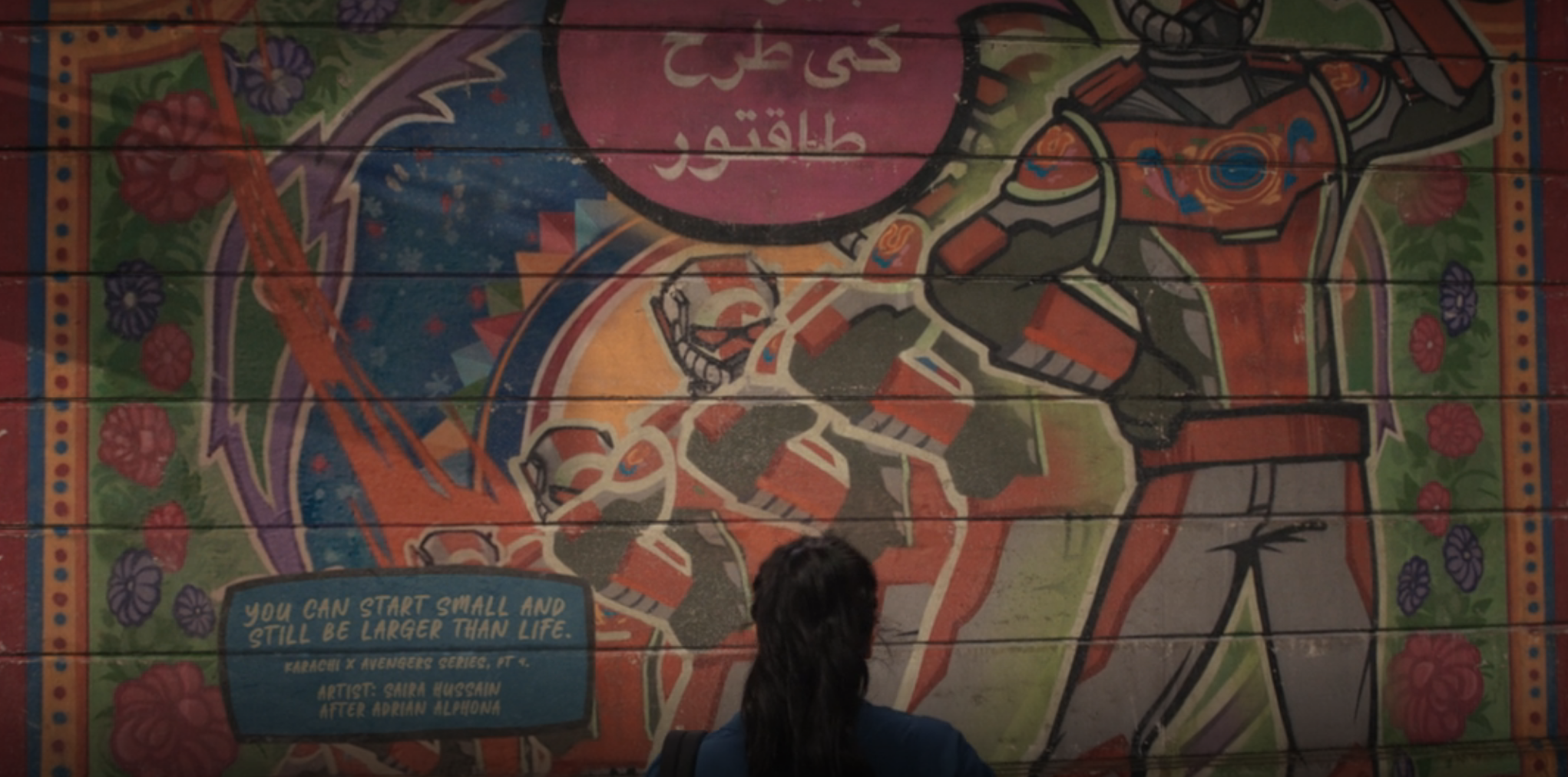 There is an Ant-Man mural: You can start small and still be larger than life. As she is looking at it a knife is thrown at her.
The knife thrower asks: "Do all masked Americans have superpowers?" She replies "How do you know I'm not canadian?" Iman Vellani is from Canada.
The knife thrower is Kareem aka the Red Dagger.
While they fight, she asks him if he learned how to fight from the Ninja Turtles. Kareem asks her if she learned how to fight from Donkey Kong.
"Come with me if you want to live!"– Kareem drops the famous quote from Terminator 2.
Kareem takes her to the ABC Chinese Food Restaurant which is actually the location of the Red Daggers.
Inside she meets the leader of the Red Daggers, Waleed, played by Bollywood star Farhan Akhtar.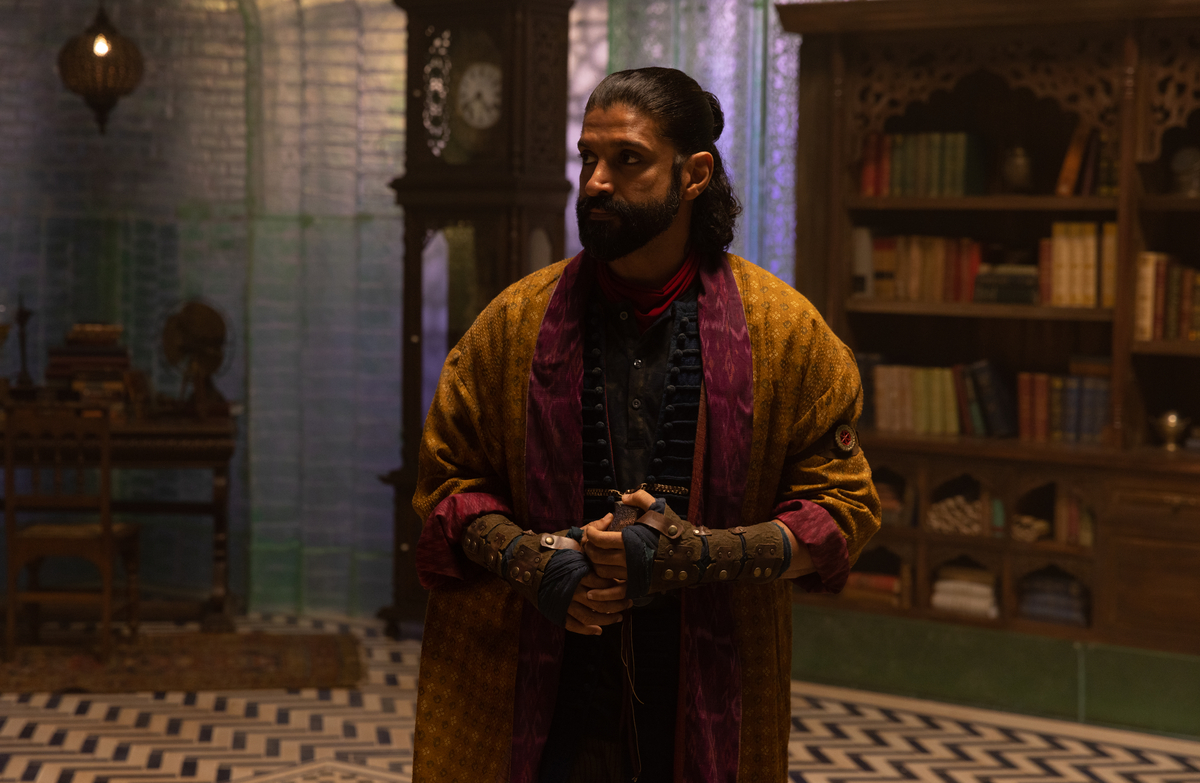 The Red Daggers were formed in order to protect people from unseen threats like the Clandestines.
Waleed reveals that the Clandestines and Aisha hail from another dimension that is essentially on top of her own. This is similar to how the Inhuman city of Attilian is located above the United States. The city he shows Kamala doesn't resemble Attilian as it looks more futuristic and abstract than like a city.
He also tells her what the bangle says: "What you seek is seeking you."
At the DODC Superman Prison, the Clandestines escape and leave Kamran behind.
Waleed believes it is Kamala's genetics, her ties to Earth as well as the real Aisha hails from that gives her a unique ability. He gives her a blue vest and tells her she is not alone.
The Clandestines find them and a fight ensues.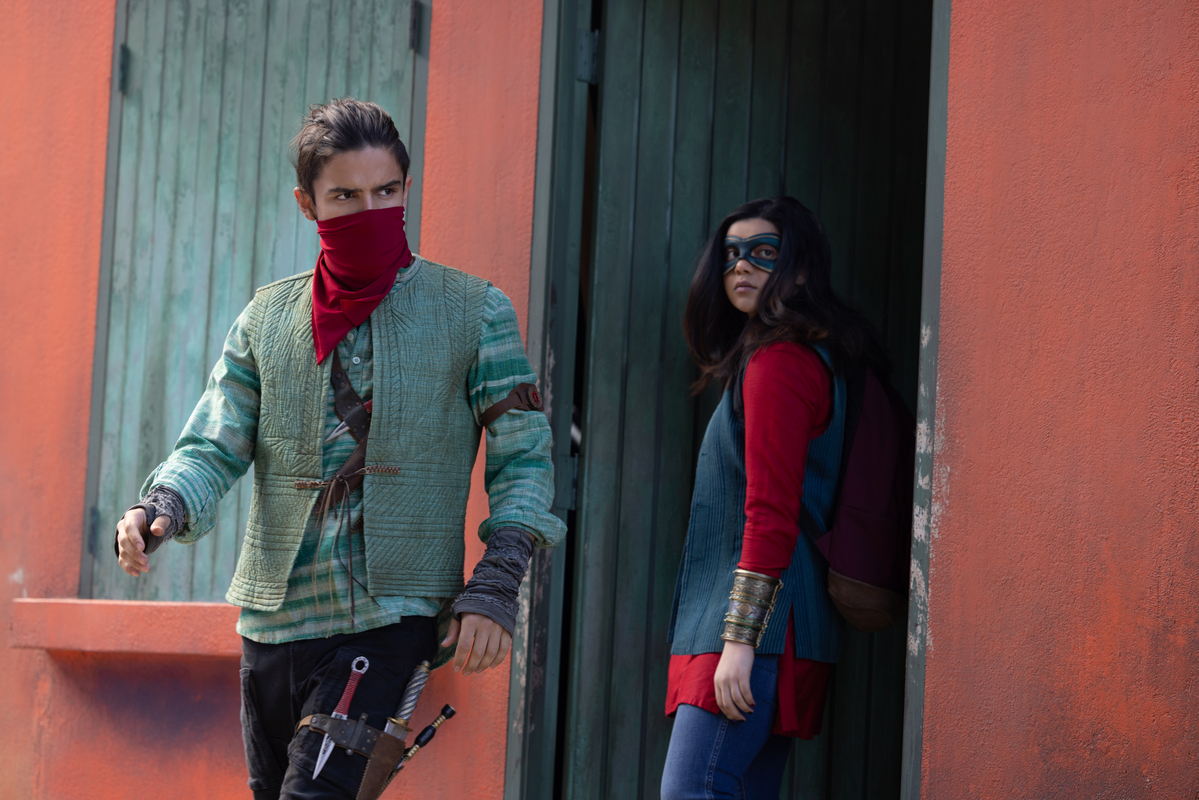 When Kamala jumps in the truck to drive, she puts it into reverse instead of drive, just like what happened in her driving test in episode 1.
During the fight with the Clandestines, Namja stabs Kamala's bangle and it sends Kamala to the past, to the night Aisha disappeared. The episode ends with Kamala standing on top of a train looking around for Aisha.
Ms. Marvel episodes 1-4 are now streaming on Disney Plus.