SIX is a pop concert from beyond the grave that delivers catchy songs, vibrant costumes, and one helluva good time at the theatre. If SIX is coming to your town, it is not to be missed.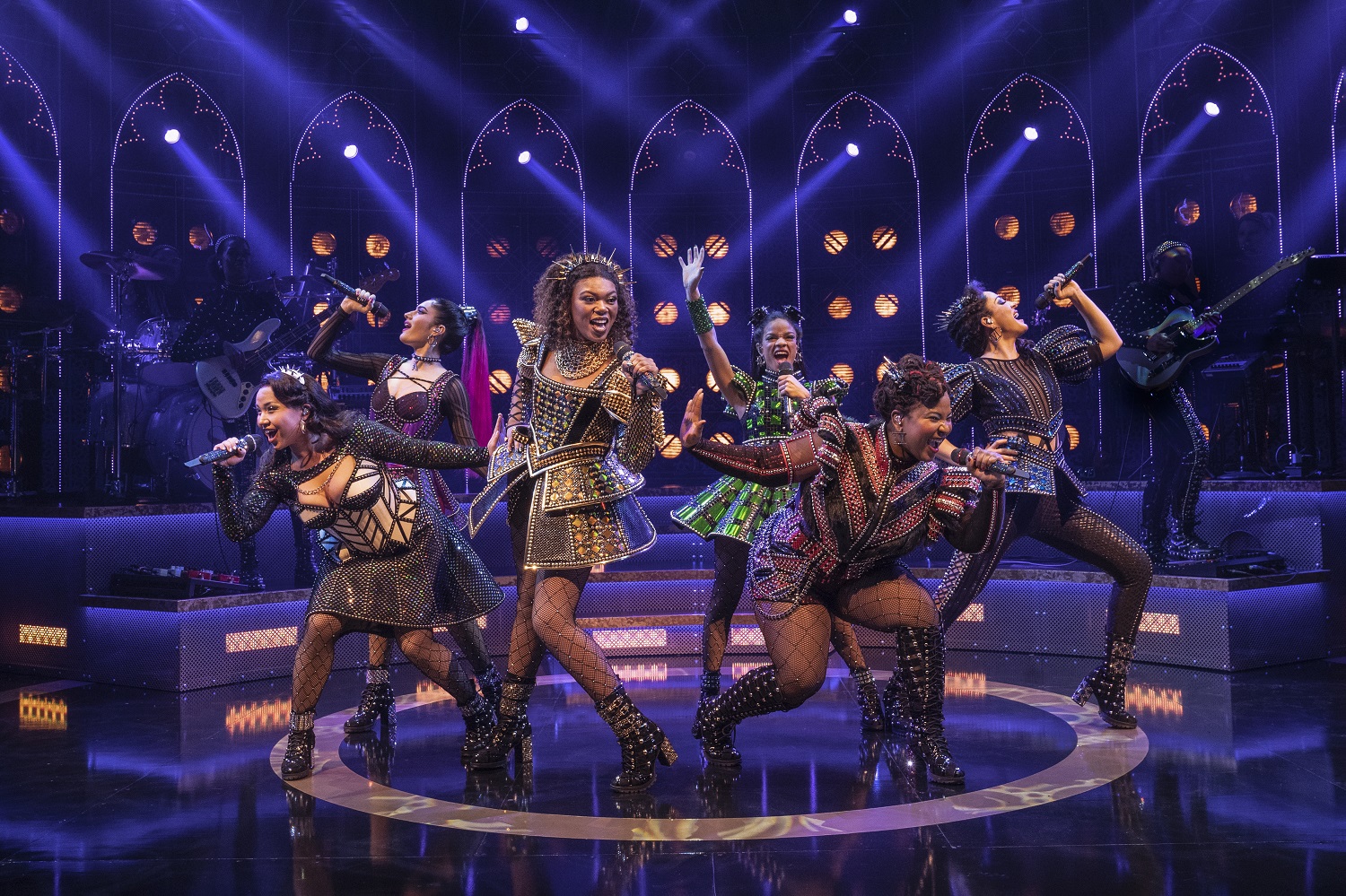 SIX The Musical US Tour Review
Divorced, beheaded, died, divorced, beheaded, survived. The infamous six wives of King Henry VIII take the stage in an American Idol meets the afterlife style show for "Divorced, Beheaded, Live," which is actually a competition to find out who actually had the worst time with darling Henry. Each wife performs a solo number to make her case to the audience. The women trade witty lyrics, sarcasm, and side-eye as they sing through their past traumas including mistresses, abuse, miscarriages, and of course, beheadings. But at the end of it all they realize their worth should not be because of Henry, but rather due to their own strengths. After all, no-one remembers the fate or names of any other Tudor queens.
Along the same vein as Hamilton, in that it takes history and makes it fun thanks to catchy songs and a stellar cast, SIX is a vivid, fun, and outright killer good time at the theater. It is a pop, rock, and r&b laden story not only about these women but women everywhere. This is a show that promotes solidarity amongst women and encourages us to lift each other up rather than tear each other apart. We are in command of our own narratives so it's time to stop letting others tell our story.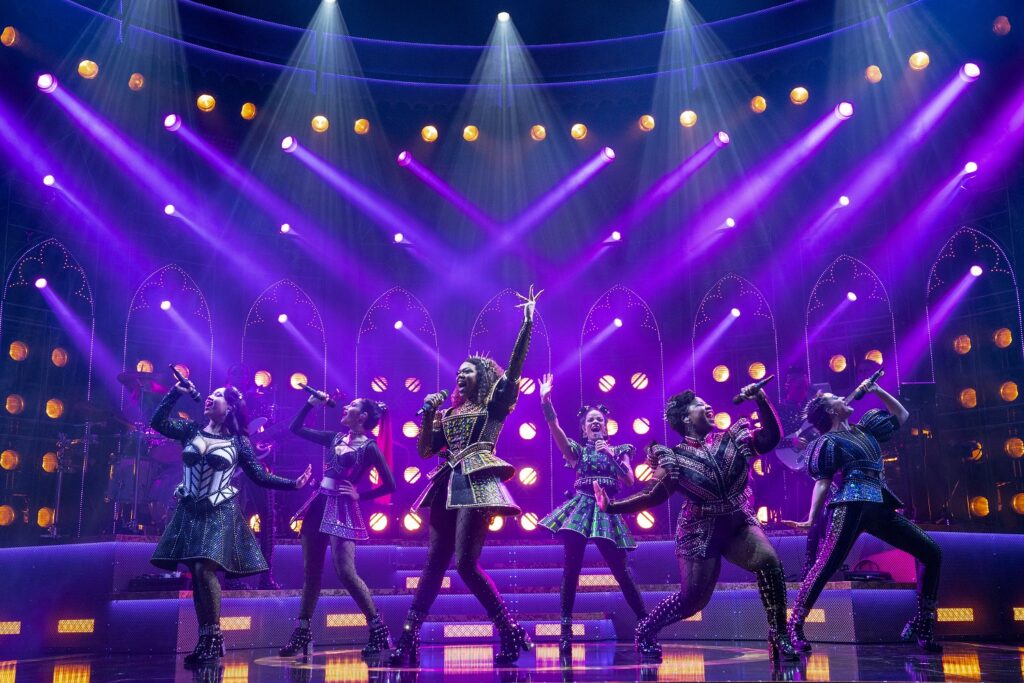 The Aragon Tour has made its way to The National Theatre in Washington DC and each queen sang their heart out to thunderous applause. Each queen's song and performance persona is crafted from those of well-known modern-day divas. Khaila Wilcoxon's Catherine of Aragon blends Beyoncé and Shakira as she recalls Henry tossing her aside for Anne and threatening her with a nunnery. Storm Lever's Anne Boleyn is a politic-hating, sultry punk princess err queen after Avril Lavigne's heart.
Jasmine Forsberg's Jane Seymour is very Adele-like as she soulfully sings about dying early and never raising her son. Olivia Donalson's Anna of Cleves had it the easiest and she iss boss chick just like Rihanna. Didi Romero's Katherine Howard is a young Britney Spears who is abused by the men in her life. Hashtag, Free Katherine. Finally, Gabriela Carrillo's Catherine Parr enlightens the ladies with her sensibility, like Alicia Keys.
Each song with its fast-paced lyrics and catchy tune offers a plethora of Easter eggs for history geeks, book nerds, and fans of both musical theater and pop music. Essentially, me and those like me. This is a band of six lead singers, each taking over the stage at a set time and demanding to be seen. The numbers are so catchy, audiences will leave and immediately add the album to their music libraries. There is a reason it has won two Tony awards with more to come.
The design of the show makes the audience truly feel as if they are at a pop/rock concert for the ages. Not to mention the eye-catching choreography by Carrie-Anne Ingrouille which never misses a base or drum beat. Gabriella Slate, the show's costume designer, deserves all the awards for the way she brought these women to life. Her designs both distinguish the queens from each other while also showing they are not so different after all. The lesson they all learn by the end.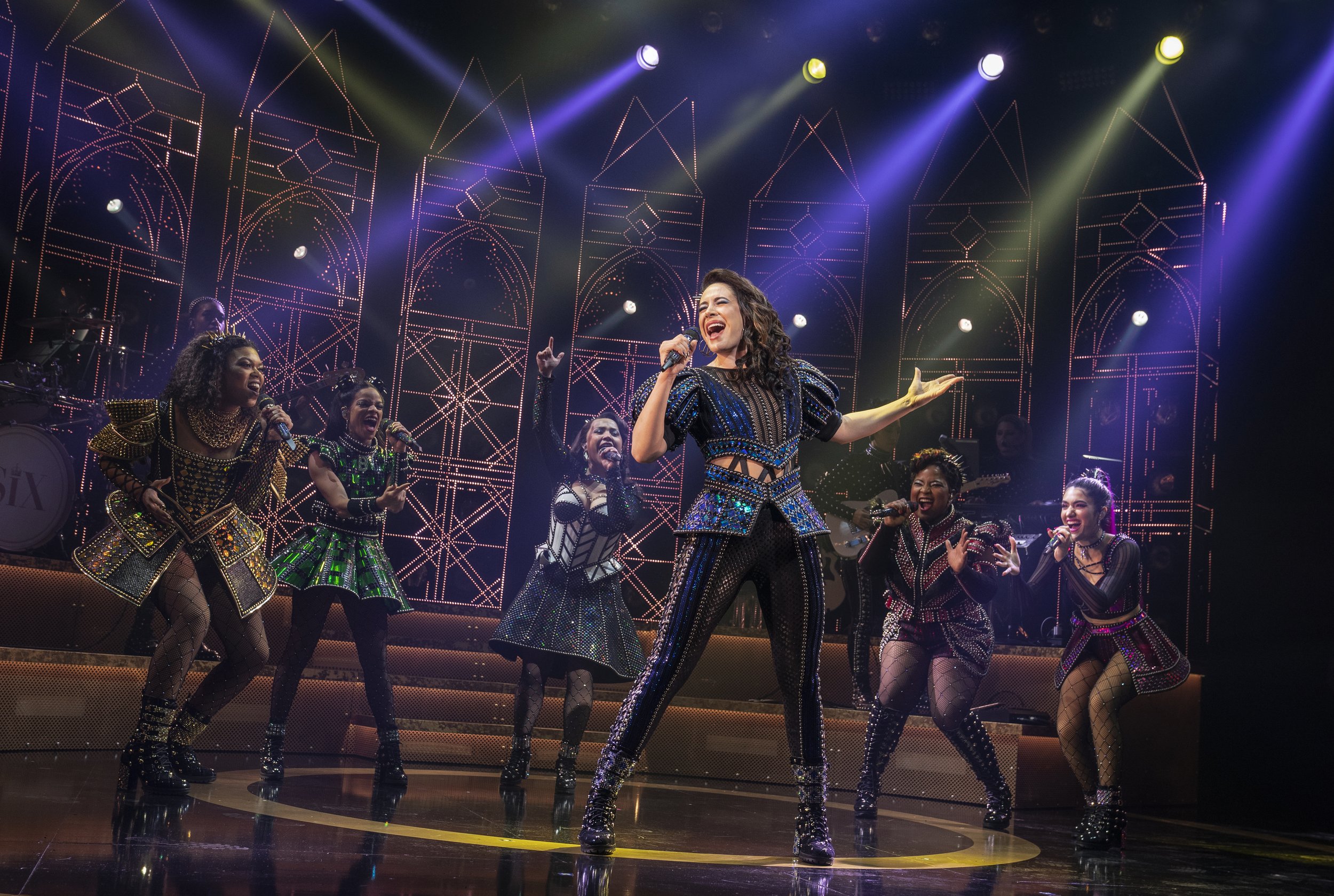 Ultimately, SIX is about female friendships and the empowerment that comes when we choose to lift each other up. Like Parr reminds the audience, it is wrong to pit women against each other and to use their trauma for our enjoyment. Instead, women can and should celebrate one another and take charge of the HERstory. SIX is a bold, exciting, and entertaining show that must be experienced live. Don't lose your head, see SIX at The National Theatre or whenever it comes to your town.
SIX is playing at The National Theatre July 5 through September 4, 2022. Parental guidance is suggested and the show is recommended for ages 10 and up. Runtime is 80 minutes without intermission. Tickets are on sale now for Washington DC.