Kamala learns the truth about that night with the train, Kamran gets a surprising upgrade, and a bad guy returns. Let's get into "Time and Again" with this Ms. Marvel Episode 5 Easter eggs and breakdown.
This is your spoiler warning if you haven't seen episode 5 of Ms. Marvel.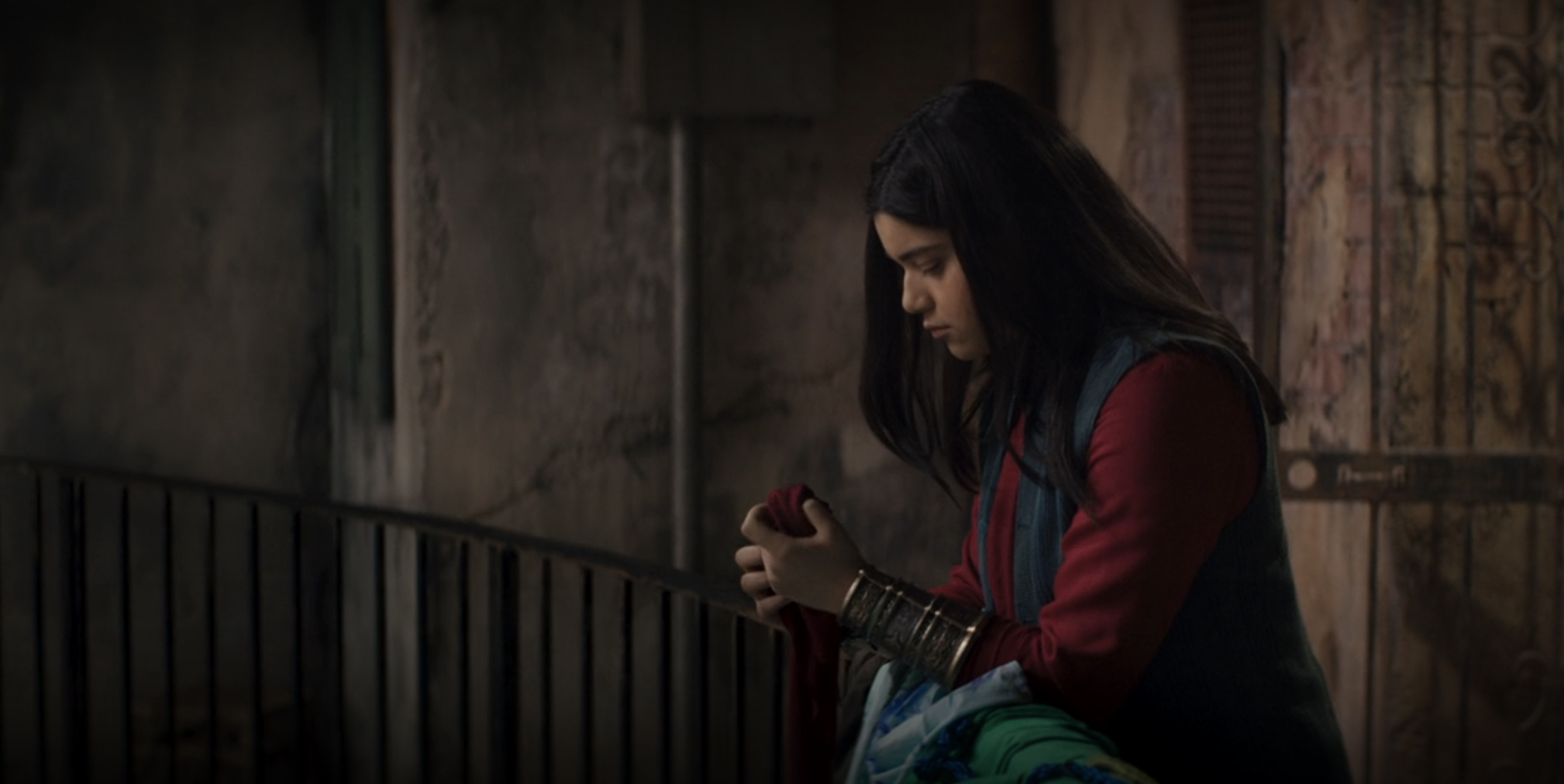 Ms Marvel Episode 5 Easter Eggs & Breakdown
The beginning starts with an old newscast showing the night of August 15, 1947 when India and Pakistan were freed from British rule. But to understand why this was a bloody and violent time of separation, the announcer says we must go back to 1942.
Aisha is running from a soldier who she kills. She makes her way to a village where she meets a man who is calling for peace and freedom. This is Nani's father, Aisha's husband Hasan. Aisha is wearing the bangle.
Hasan recites a poem with the line "What you seek, is seeking you." This is the inscription on the bangle Waleed translated last episode.
RELATED: Ms Marvel Episode 4 Easter Eggs & Breakdown
One night Najma finds Aisha and is relieved to see her. She wants her to use the bangle to send them home. Aisha lies and says she hid the bangle even though it is inside the house with a young Sana (Nani). The night they pack up to leave to escape India, Aisha gives Sana the bangle and tells her that it will keep her safe.
Aisha gives Sana to Hasan on the train platform and leaves them to face Najma. Najma stabs Aisha, Sana gets separated from her father. Aisha uses her last bit of strength to activate the bangle and Kamala appears on the platform.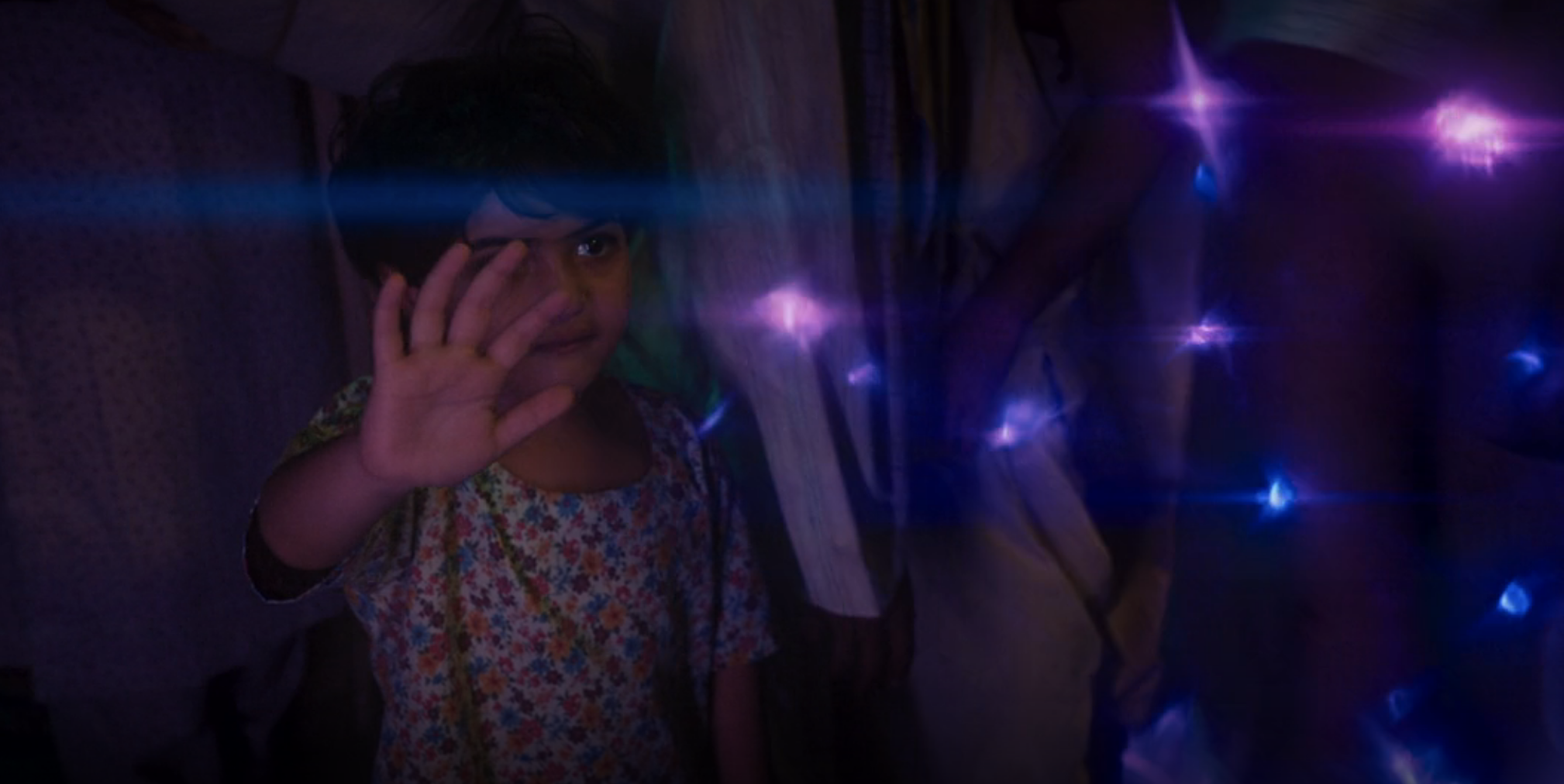 Aisha gives Kamala the photo she was holding. Kamala is the one that helps Sana get on the train. She uses her hard light to lead Sana to her father who believes it was Aisha who helped Sana.
Kamala reappears in the market in modern times. The Veil is open.
When one of the Clandestines approaches it to go home, she turns to dust. Kamala tries to close The Veil. Najma closes The Veil. Before she dies she manages to transfer her power to Kamran.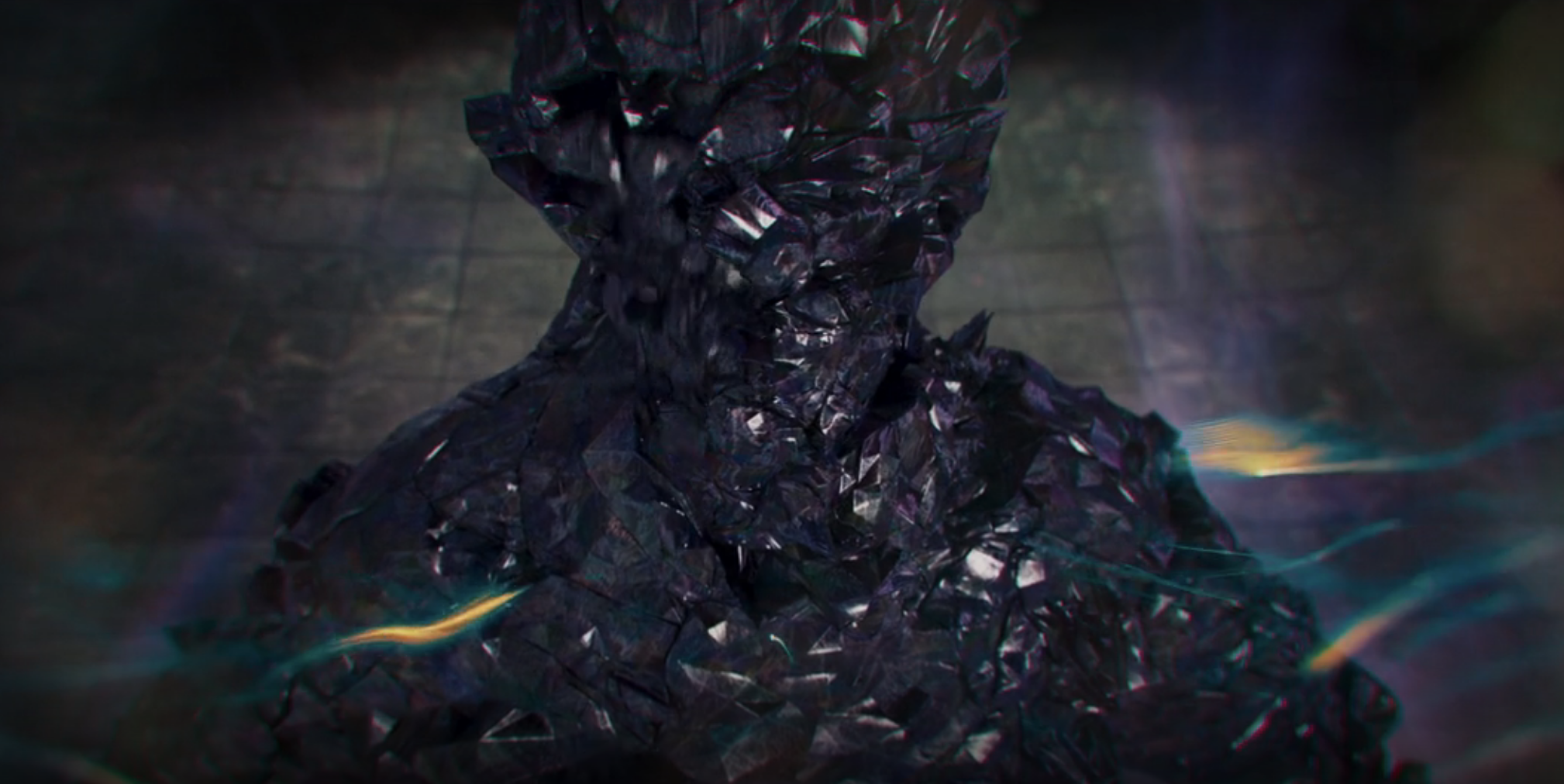 Both of the deaths resemble the Terrigen Mist Cocoons albeit in better CGI from Agents of Shield.
Muneeba and Nani find Kamala and discover she is the "light girl."
Kareem gives her his red scarf, another piece of her eventual costume. Her mother finds her necklace broken, it's now in the shape of Ms. Marvel's symbol.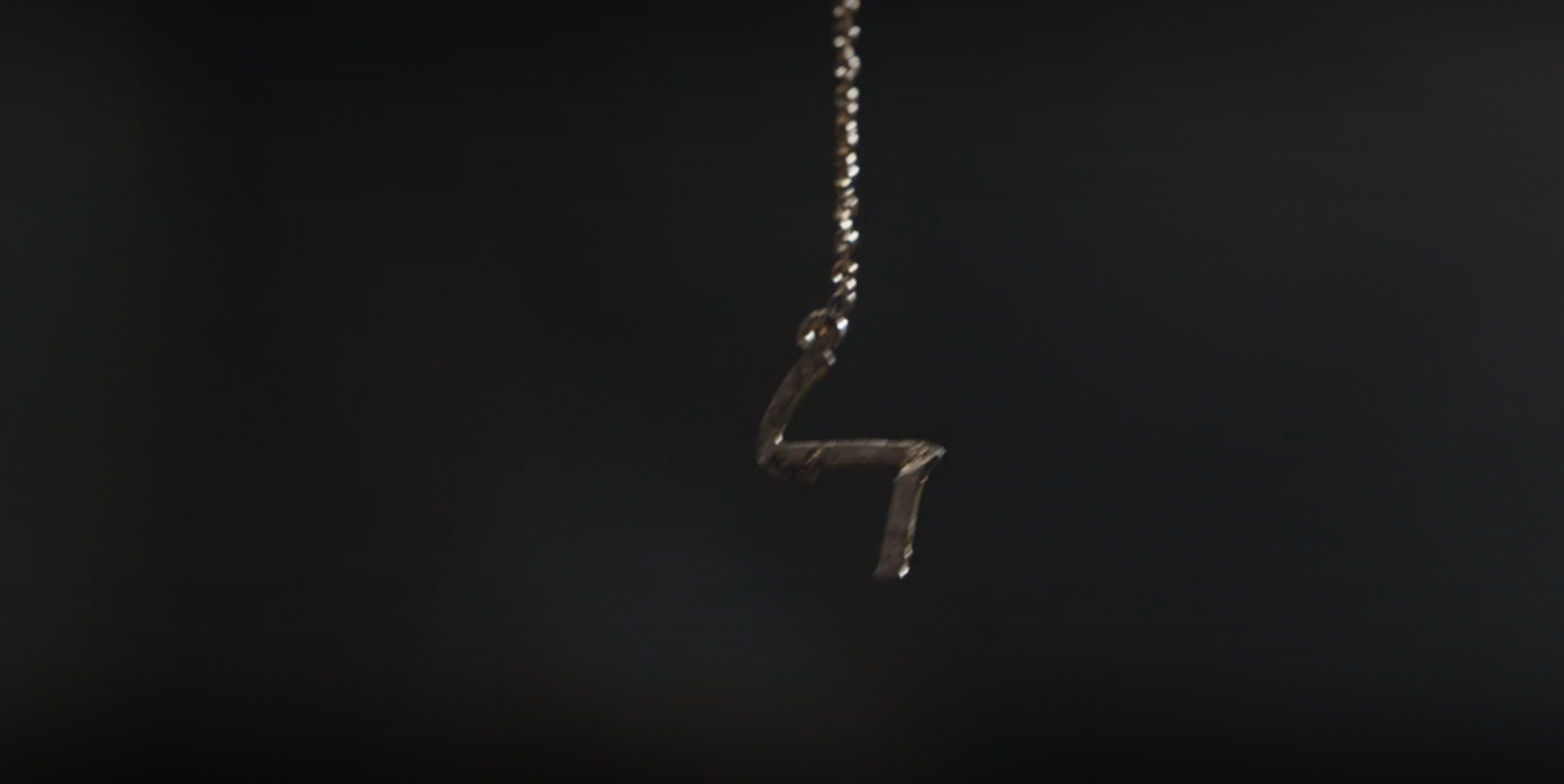 Back in New Jersey at the Circle Q, Kamran surprises Bruno and tells him he has nowhere else to go. As they try to make a plan, a DODC drone shows up. Kamran uses his new powers to hit it but it shoots into the Circle Q, destroying it.
Ms. Marvel episodes 1-5 are now streaming on Disney Plus.