The ZOMBIES franchise has always been a showcase for what it means to accept others for who they are and Zombies 3 is no exception. This final installment cheers on inclusivity and the power of friendship.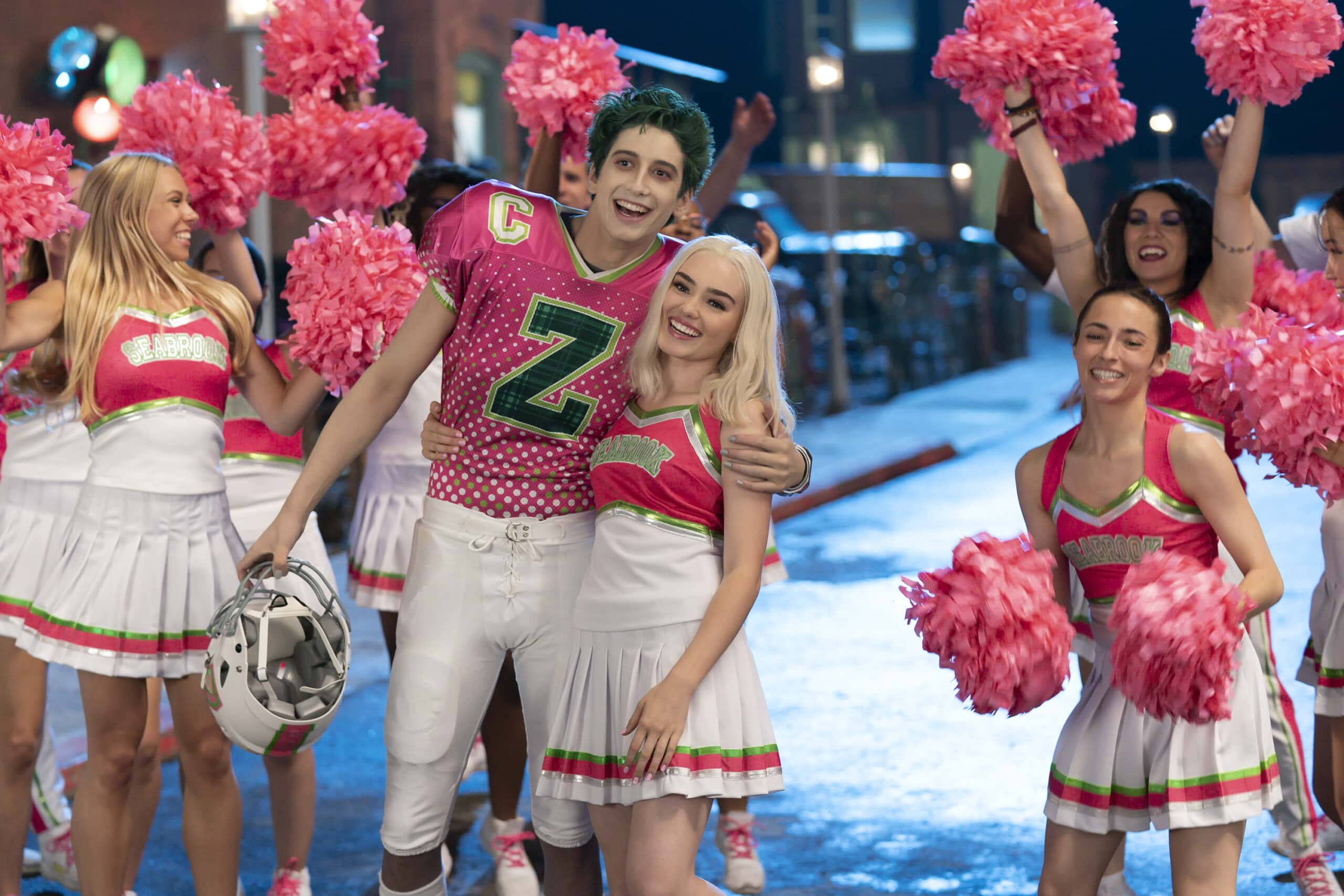 ZOMBIES 3 Movie Review
It is senior year at Seabrook High and Addison (Meg Donnelly) is preparing to graduate and head to Mountain College in the fall. Zed (Milo Manheim) is working hard to become the first zombie ever to go to college. In order for the college to even think about accepting him, Zed must win the big football game. But his plans are derailed when a group of aliens arrive. Led by A-spen (Terry Hu), the aliens decide to enroll at Seabrook and compete in the international cheer competition. But being so exceptional at everything they do, Zed starts to see his dreams of attending college slip through his fingers as his class rankings tank. However, those aliens are not just here to cheer, in fact they are after something and it is up to Addison, Zed, and the others to figure out what it is.
Zombies 3 at its core is a story about inclusivity, acceptance, and the power of coming together as a community. Not only that, it also touches on growing up and the worry of growing apart from your friends. That is a lot to pack into 90 minutes, but it pulls it off and does so while showing off some of the most complex dance routines seen in a Disney original movie.
RELATED: Rise Movie Review: The Inspiring Story of The Antetokounmpo Family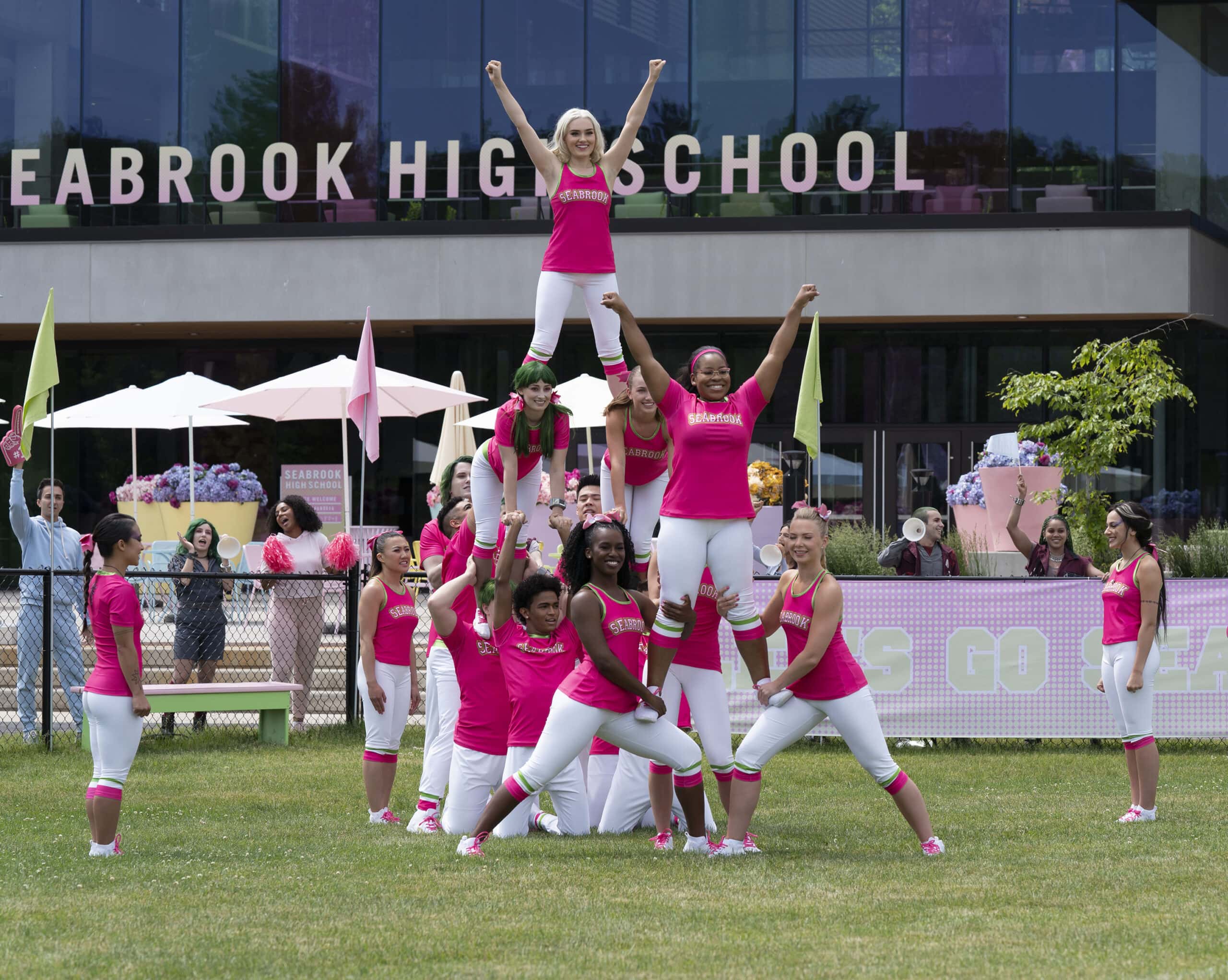 Donnelly and Manheim eat up their scenes with an infectious (no pun intended) charm that fans have come to know and love. Their chemistry is the glue of this franchise that has added to its monster repertoire over the years. They show tweens and teens what a healthy relationship should look like where both partners are supportive of one another, building each other up instead of tearing each other down. Addison is allowed to grow past her cheerleader role and step into her truth. Saying anymore would be a spoiler but just know it was incredible to see her claim it.
The alien newcomers played by Terry Hu, Matt Cornett and Kyra Tantao as well as their hilarious Mother Ship (RuPaul) are portrayed in a way that makes them approachable versus terrifying. Sure Seabrook residents are a little wary of these extraterrestrial beings dressed in blue but they come to accept them fairly quickly. I guess when you live in a town with Zombies and Werewolves, Aliens are no biggie.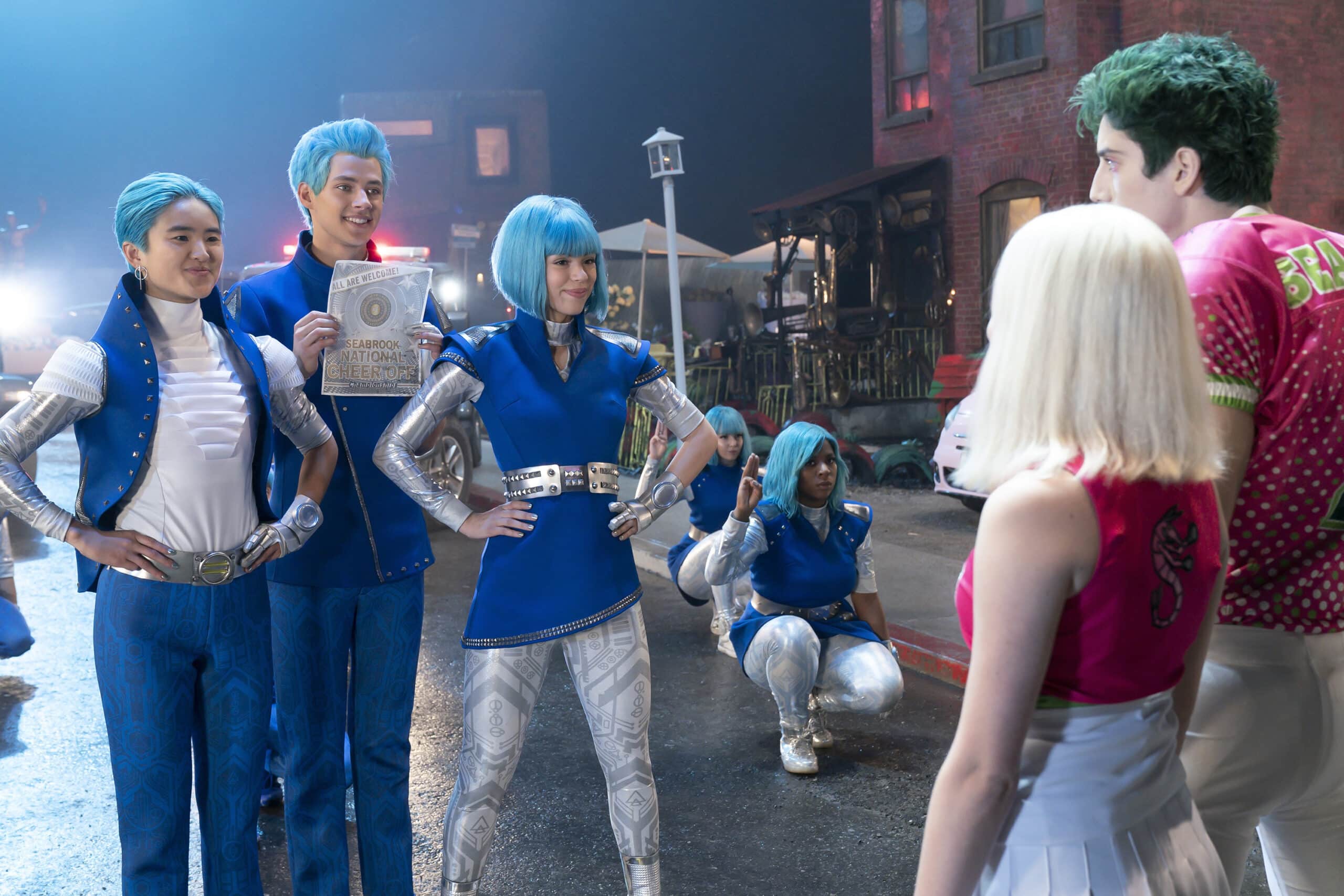 Unfortunately this meant our werewolf friends did not get much meat in their part of the plot, which was a bit of a letdown. However, their group number was my favorite out of the entire film. It gave off Thriller vibes as they prowled the streets. If Disney does choose to do any spin-offs, this household is hoping for more werewolves.
Director Paul Hoen, from the beginning, has used the previous films to teach audiences about classism and racism. While that continues in Zombies 3, this time he also addresses bias towards LGBTQ+ people. The script by David Light and Joseph Raso, handles the character of A-spen, who is non-binary, in a way much like Schitt's Creek did with David's sexuality. It is never a cause for concern, or something to be talked about as if it was, well, alien. Zed, Addison, and the others do not blink an eye at A-spen for their choices and use gender-neutral pronouns when speaking about them. As it should be on this planet called Earth.
The messages are woven throughout the dialogue and dance-offs in a way that they never feel heavy handed. Rather they come along as gentle reminders to be better humans, leaving a little spark in the viewers' heart that encourages them to go out and make a difference.
Ultimately, Zombies 3 is a fitting ending to a colorful franchise that champions inclusivity, acceptance, and friendship. The musical numbers, positive messages, and the fun, are sure to delight fans and even pull in some newcomers who will immediately want to watch the first two films. Plus, if even one person watching decides to go out and make the world a more welcoming place, then it definitely deserves the Seabrook Cup.
ZOMBIES 3 is coming to Disney+ July 15th. A special extended version of the film, including a bonus, premieres on Disney Channel August 12th.