Whenever Marvel Studios sets out to introduce a new character to the MCU, comic fans always have one question. How will they adapt the character in a way that honors the source? Jessica Gao, head writer for She-Hulk was more than willing to take on that task as a comic fan herself.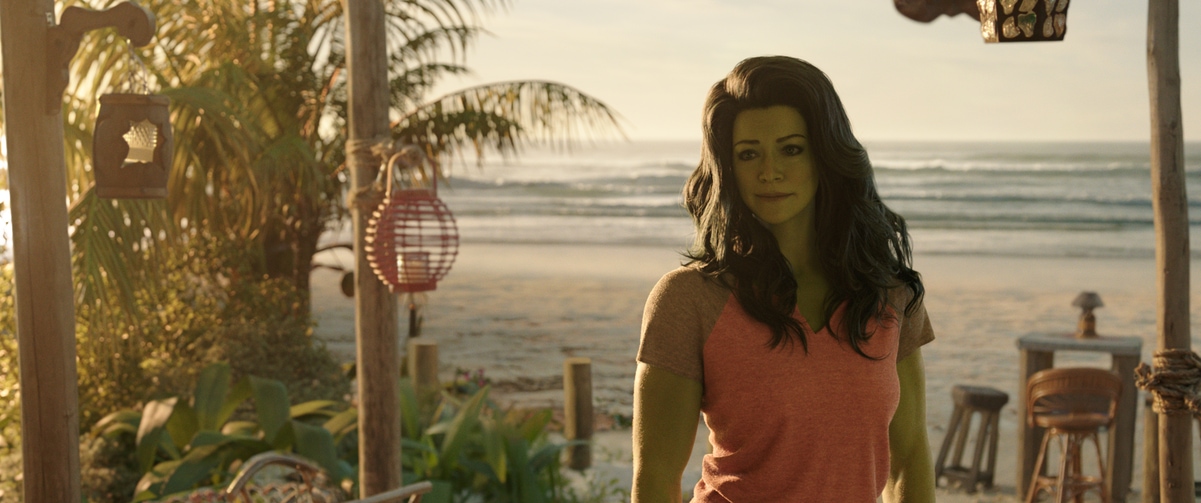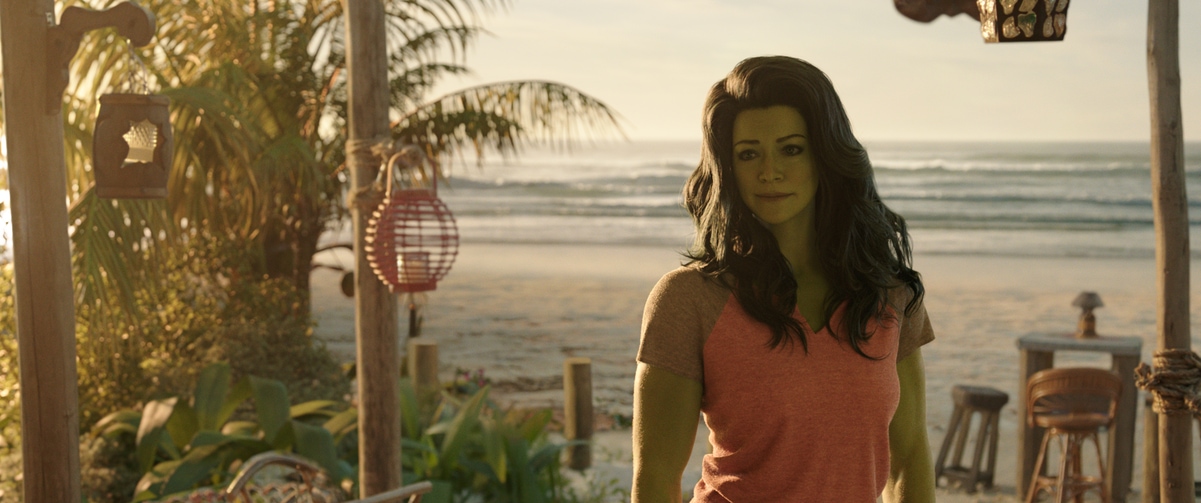 Interview: She-Hulk Writer Jessica Gao On Adapting The Comics For The MCU
She-Hulk: Attorney at Law follows Jennifer Walters (Tatiana Maslany), a single, 30-something attorney who also happens to be the cousin of Bruce Banner/Hulk (Mark Ruffalo). When a car accident causes some of his blood to get into her body, she is suddenly transformed into a 6-foot-7-inch super-powered hulk. Now on top of her career and dating life, she must navigate life as She-Hulk.
Anyone who knows She-Hulk knows that Jennifer Walters is no stranger to fourth wall breaks (hey she was doing it before Deadpool), snark, and kicking butt. The question becomes how to bring her into the MCU fold while maintaining what makes her a favorite. Luckily Jessica Gao is not only the head writer but also a Shulkie fan. It was important to her to maintain the spirit of the comics while creating a show that fits right at home in the MCU.
RELATED: Interview: Tatiana Maslany On Why She Wanted To Play She-Hulk
When it came to adapting She-Hulk from the comic to the screen, Gao knew without a doubt certain aspects of Jen's iconic character had to happen. "I felt like first and foremost [we needed] the fourth wall breaking and the kind of meta humor and the self-awareness. 'Cause it was the John Byrne run that made me fall in love with this character because it was just so lighthearted and fun and refreshing. For me, because I come from TV comedy, the comedy was a priority."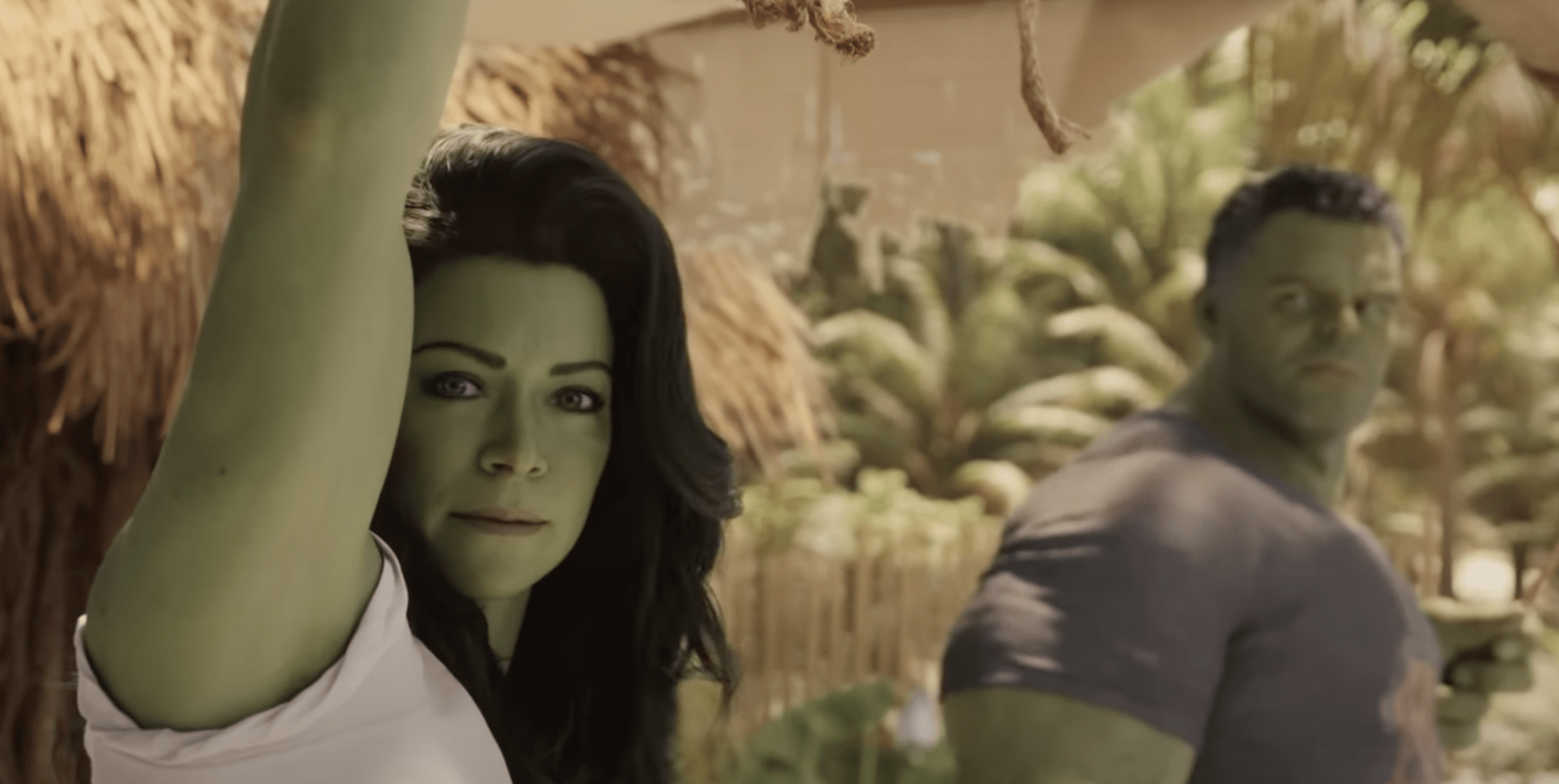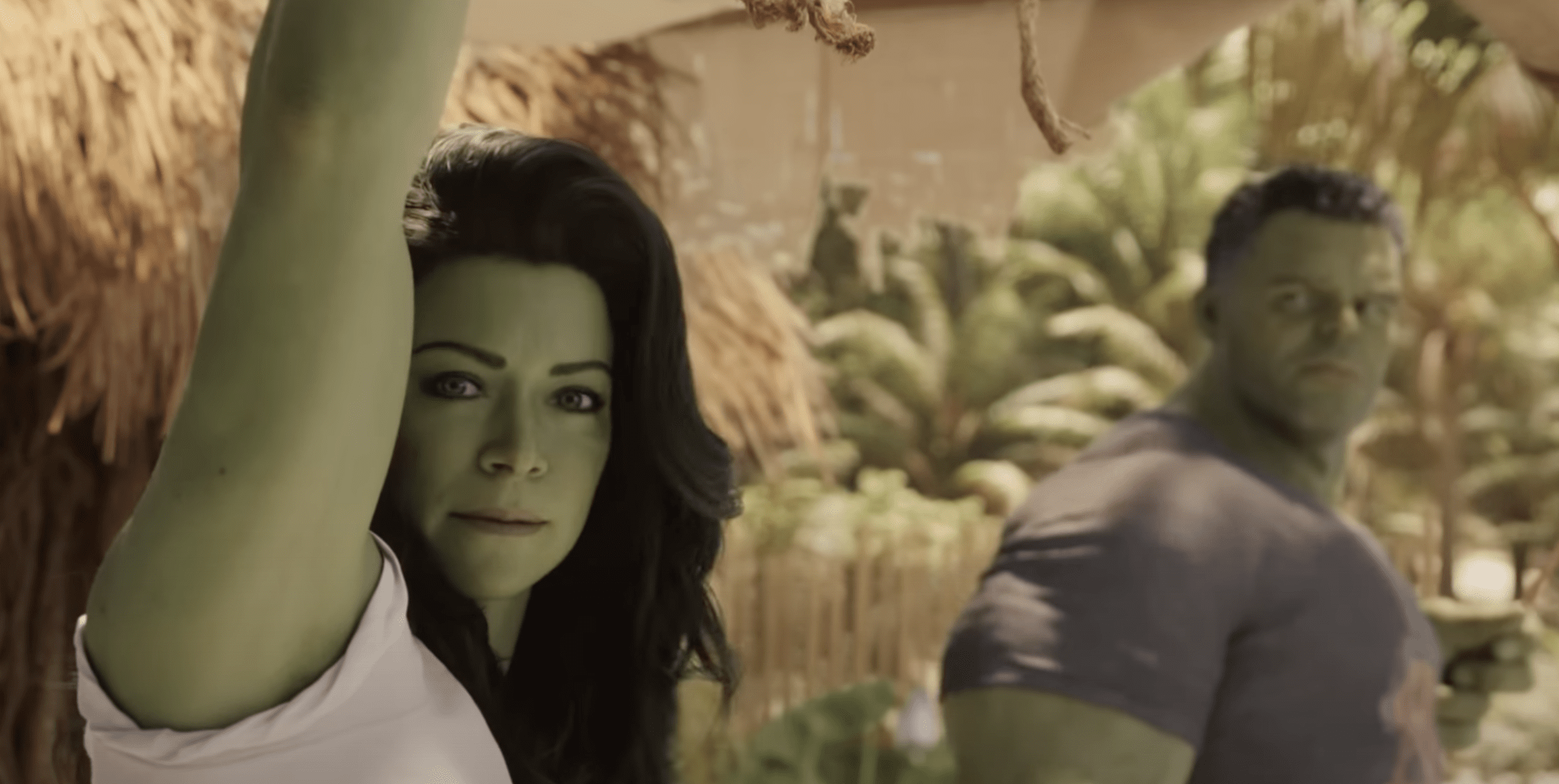 Part of that comedy involves well timed and iconic wall breaking. For anyone who doesn't know, our girl Jen was doing this before Deadpool. But how to do it right and what it would look like visually took some time to figure out. "It went through a lot of evolutionary steps. How much should she talk to the camera? Is she talking directly to the audience? Is there another meta element? Is she talking to somebody else that's more behind the scenes?" Once all those questions were answered then they had to decide how to make it look. Gao recalls, "At one point, there was an iteration in the scripts where, instead of really talking directly to camera, there were text boxes like the comic books, [that] were editor's notes. We did eventually scrap that idea." In the end though, the idea is that the audience is just like Nikki, a best friend. "You've gotten pulled, as the audience, into her inner circle. And she is trusting you with all of her internalized thoughts and feelings."
But comedy can fall flat without talented people to deliver it. Turns out Gao had nothing to worry about with the She-Hulk cast. "What's great about having such an incredible cast, it feels like you're cheating a little bit as a writer. Because they come in and they really just imbue this humanity and this realness to these characters. I was kinda focused on jokes, but you guys made her a real person," laughs Gao.
She-Hulk: Attorney at Law begins streaming exclusively on Disney+ on August 18th.