All rise for the MCU's newest and soon to be favorite hero, She-Hulk. This series is witty, exciting, and unabashedly fun.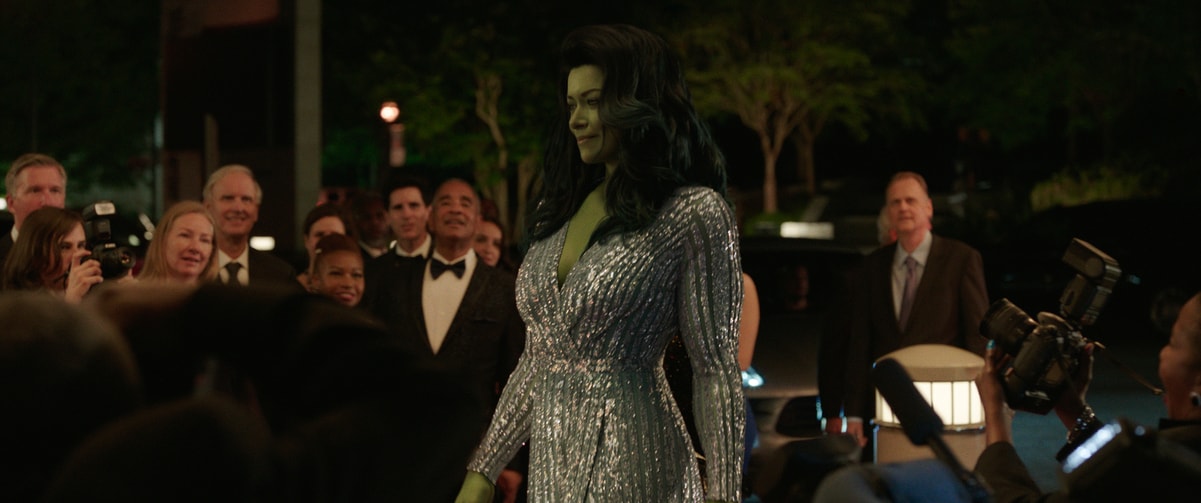 She-Hulk Review
She-Hulk starts with attorney Jennifer Walters (Tatiana Maslany) as she is preparing her closing argument for a big case. But before she heads to the courtroom her best friend and paralegal Nikki Ramos (Ginger Gonzaga) tells her if nothing else works she can just turn into She-Hulk. Jennifer then turns to the camera and begins to tell the story of how she turned into She-Hulk. A few months ago, she was in a car accident with her cousin, Bruce Banner (Mark Ruffalo) and some of his blood mixed with hers, transforming Jen into a hulk. The rest of the episode is mostly spent showing her training with Bruce where she quickly learns she can control her powers and transformations in ways he never thought possible. Jen does not want to be a superhero, she just wants to be a lawyer but as Bruce tells her things have a way of finding you when you are a Hulk. Back at the courtroom her powers are revealed when she saves the jury from super-powered influencer Titania (Jameela Jamil). Now Jen must learn to balance both her professional life with her new powers, and nothing from law school has prepared her for what is about to happen.
The evidence is clear, She-Hulk: Attorney at Law is witty, exciting, self-aware, and unabashedly fun. Maslany embodies Jen Walters from the start whether it is perfectly executed fourth wall breaks (She-Hulk did these before Deadpool fyi) or her take no crap attitude. This is Marvel's first show that truly feels episodic. Being a comedy about lawyers, as Jen will remind you, it gives the MCU a new way to showoff their universe where once again they deliver something enthralling.
RELATED: Interview: Tatiana Maslany On Why She Wanted To Play She-Hulk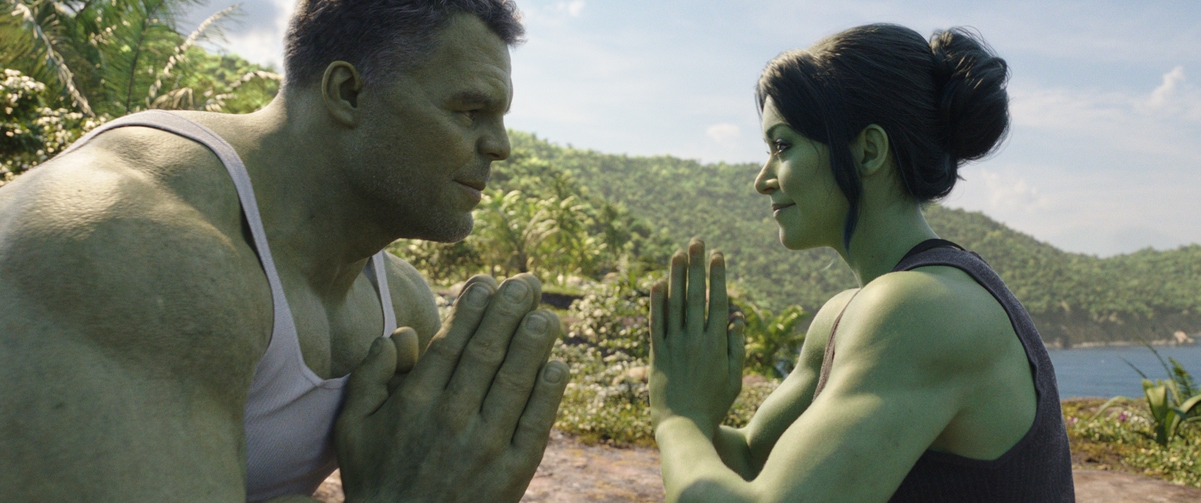 Tatiana Maslany is another checkmark in the perfect casting box for Marvel Studios. Like Jen, Maslany has been thrust into the well established superhero world and also like Jen she is killing it. Her comedic timing, facial expressions, and overall performance is everything fans of Shulkie could have asked for in a big screen adaptation of the character. Even when sharing screen-time with MCU legends like Wong (Benedict Wong) and Emil Blonsky/Abomination (Tim Roth), it is impossible not to pay attention to Maslany.
The cameos in She-Hulk do not feel as if they were put in simply for fan service, they actually naturally fit into the show. Bruce was a given based on the comics, but fan favorite Wong equally feels at home. Without giving anything away, it seems like Strange has taught Wong more about using the internet and apps since they first met. Roth is equally charming with his official return as Blonsky. His cage match with Wong in Shang-Chi is addressed in the show to give fans an idea of where this falls in the overall timeline.
Despite some having concerns, the VFX seems fine, which once again proves people shouldn't get themselves worked up over the first look at anything. There is not a ton of action in the first four episodes but again this show is aiming to be a comedy first, MCU show second. When the action happens it feels necessary rather than placed in for the sake of reminding you this is a show about a superhero.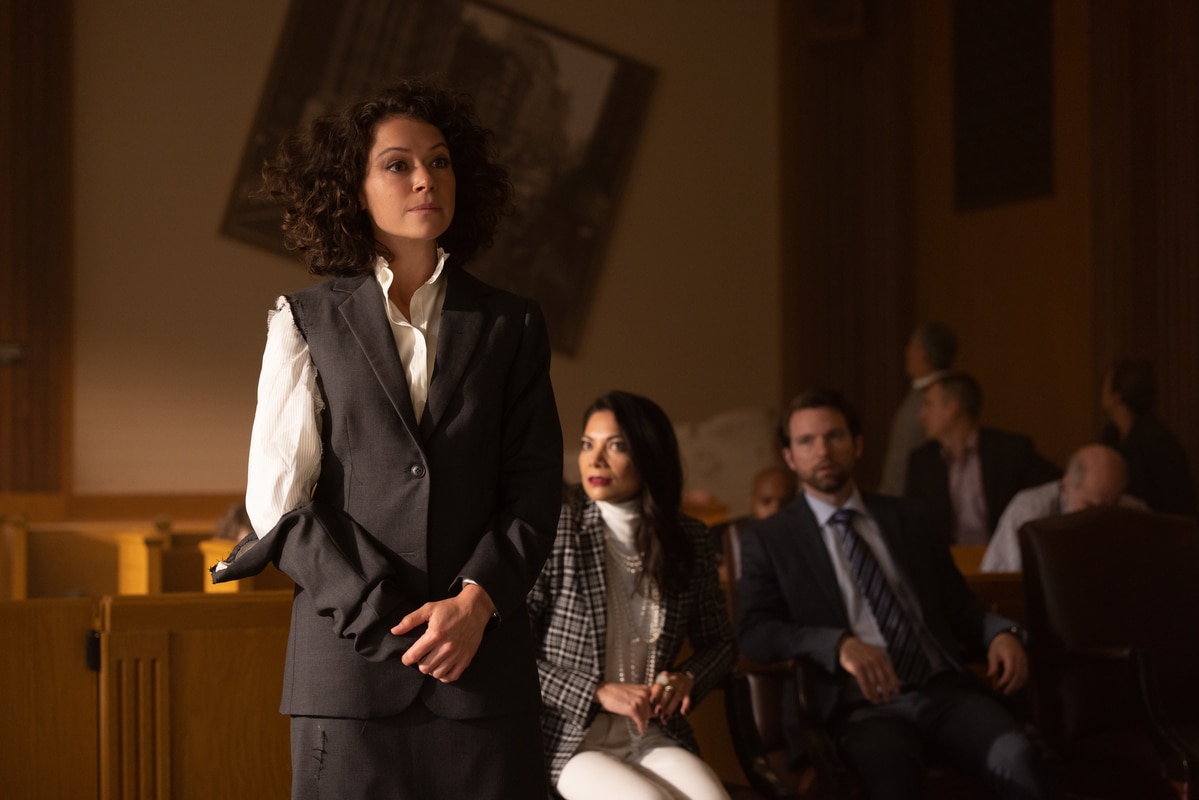 RELATED: Interview: She-Hulk Writer Jessica Gao On Adapting The Comics For The MCU
It is the sharp writing that is the cornerstone of the She-Hulk series. Like the comic, the show itself is self-aware. It tackles what life is like in the MCU for the average new to this superhero gig person while also knowing it is being viewed by outsiders – us. It feels like a cross between Brooklyn 99, Night Court (that's a throwback), and Ally McBeal. The way Maslany looks at the camera tells me she has spent some time watching The Office and could give Jim Halpert a run for his money.
Some of the biggest laughs happen when the show takes aim at the greater MCU and the fandom itself. There is a moment where Jen remarks that what just happened almost ensures Twitter armor for the week, she isn't wrong. Plus as far as origin stories go, it moves right along. Jen knows that you want to know how she became She-Hulk so she tells you and wraps it all up in less than the length of one full episode.
There are Marvel Easter eggs scattered throughout the episodes and eagle-eyed fans like myself are going to have a blast finding them all. Some relate to the known while others point to possible future heroes, villains, and everything in between. Not to mention there is a lot of meta humor in the episodes themselves. One joke about Captain America, seen in a recent TV spot, has an amazing payoff in a post-credit scene. Yes dear Marvel fans, unlike the scarce bonus scenes from the previous shows, She-Hulk features a post credit scene after every episode, each being funnier than the last.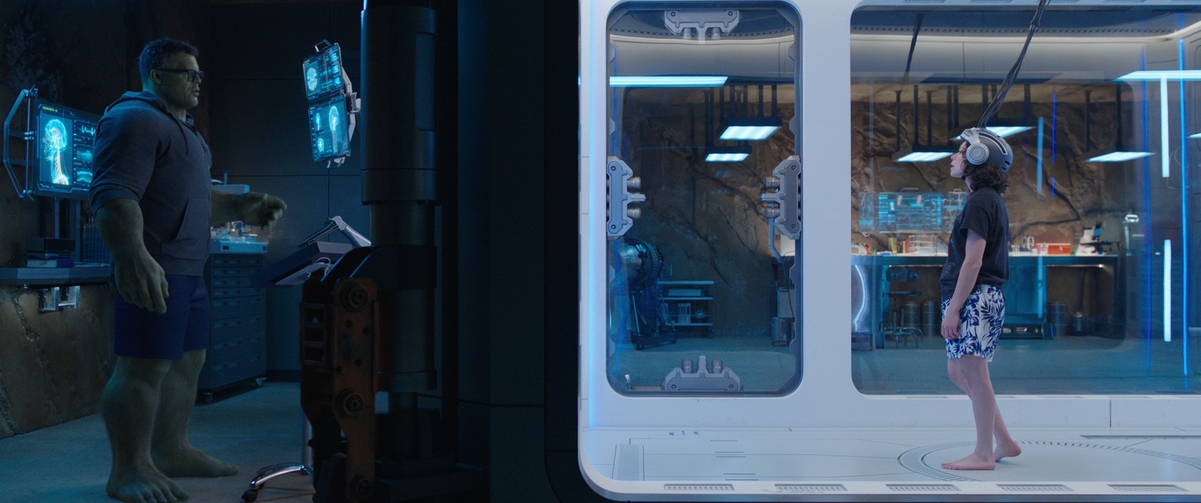 Ultimately, She-Hulk: Attorney at Law is smart, exciting, self-aware, and absolutely fun to watch. It brings to life a beloved comic character in a way that will satisfy longtime fans and may bring in new ones to the MCU fold. Although it is part of a larger universe, the show feels relatable and grounded, dealing more so with "real life" rather than global threats. I was hooked after episode one and where it left off on four, I cannot wait to see what the next five episodes have in store for She-Hulk.
She-Hulk: Attorney at Law episode one premieres August 18 exclusively on Disney+. The series consists of nine episodes.