Now available on Digital HD as well as Paramount+ and coming to Blu-ray, 4K, and DVD August 9 is the funny, action-packed adventure Sonic the Hedgehog 2. This is a must have for any Sonic fan, just check out these Sonic The Hedgehog 2 bonus features including a brand new short!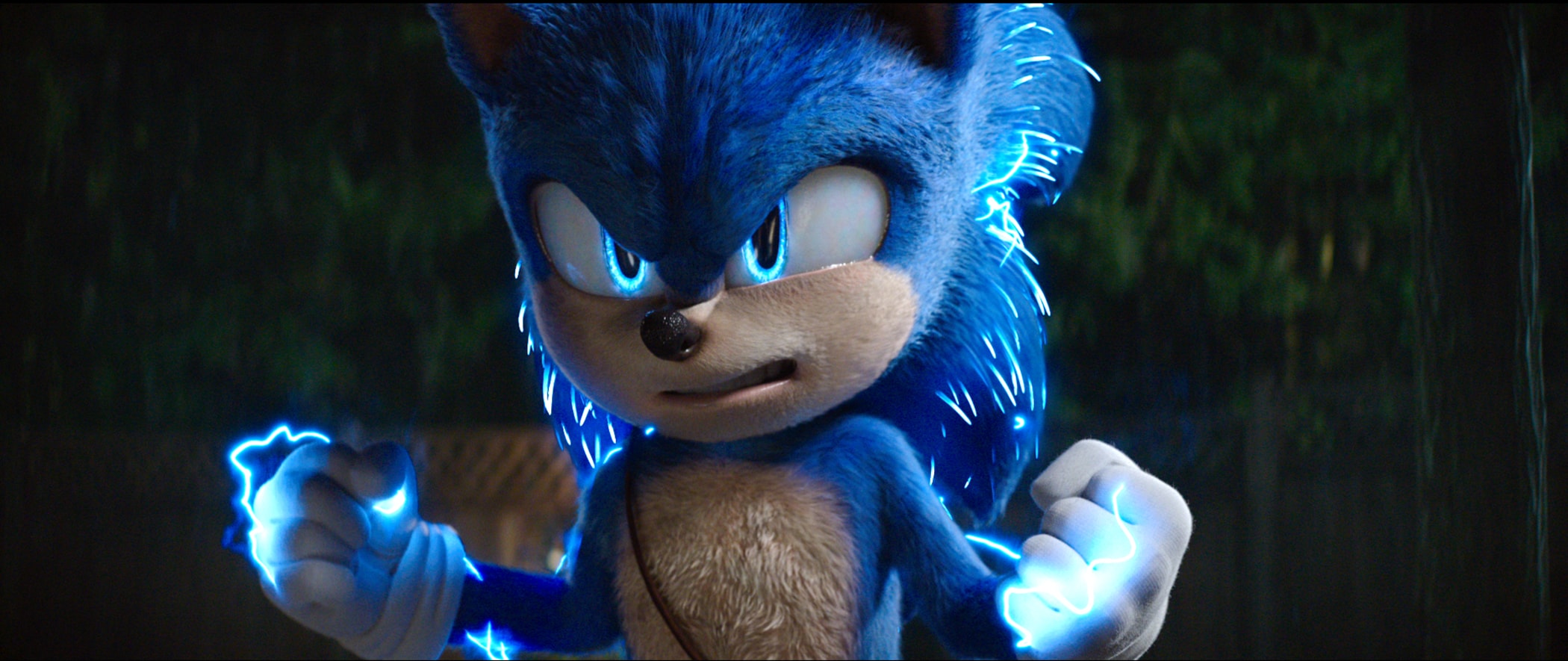 Sonic The Hedgehog 2
Sonic 2, set sometime after the events of the first movie, finds Sonic (Ben Schwartz) living happily ever after in Green Hills with his new family, Tom aka Donut Lord (James Marsden) and Maddie (Tika Sumpter). Sure he sneaks off sometimes to help fight crime as Blue Justice (trademark pending) but that's what he feels Longclaw wanted him to do. When Tom and Maddie head to Hawaii for Rachel's (Natasha Rothwell) wedding, they leave Sonic at home where he promises to behave. He basically lives out his Home Alone fantasy until his fun is interrupted by the not-so-shocking return of Dr. "Eggman" Robotnik (Jim Carrey) and his new ally, Knuckles the Echidna (Idris Elba). Both are after the Master Emerald, a powerful artifact that can destroy worlds if in the wrong hands. Sonic, along with his new friend Tails (Colleen O'Shaughnessey), must find the Emerald before his enemies and save the world.
Sonic the Hedgehog 2 takes the funny, heartwarming, and action-packed moments from the first movie and levels them up into something that is entertaining from start to finish. Jim Carrey once again steals the show as the evil and deranged Robotnik. But he has some competition from Elba when Knuckles appears, another one to add to this franchise's perfect casting list. Once again director Jeff Fowler has delivered a film that both fans of the games and non-gamers alike will equally enjoy.
RELATED: Sonic The Hedgehog 2 Movie Review: Levels Up The Fun & Action
Sonic the Hedgehog 2 Bonus Features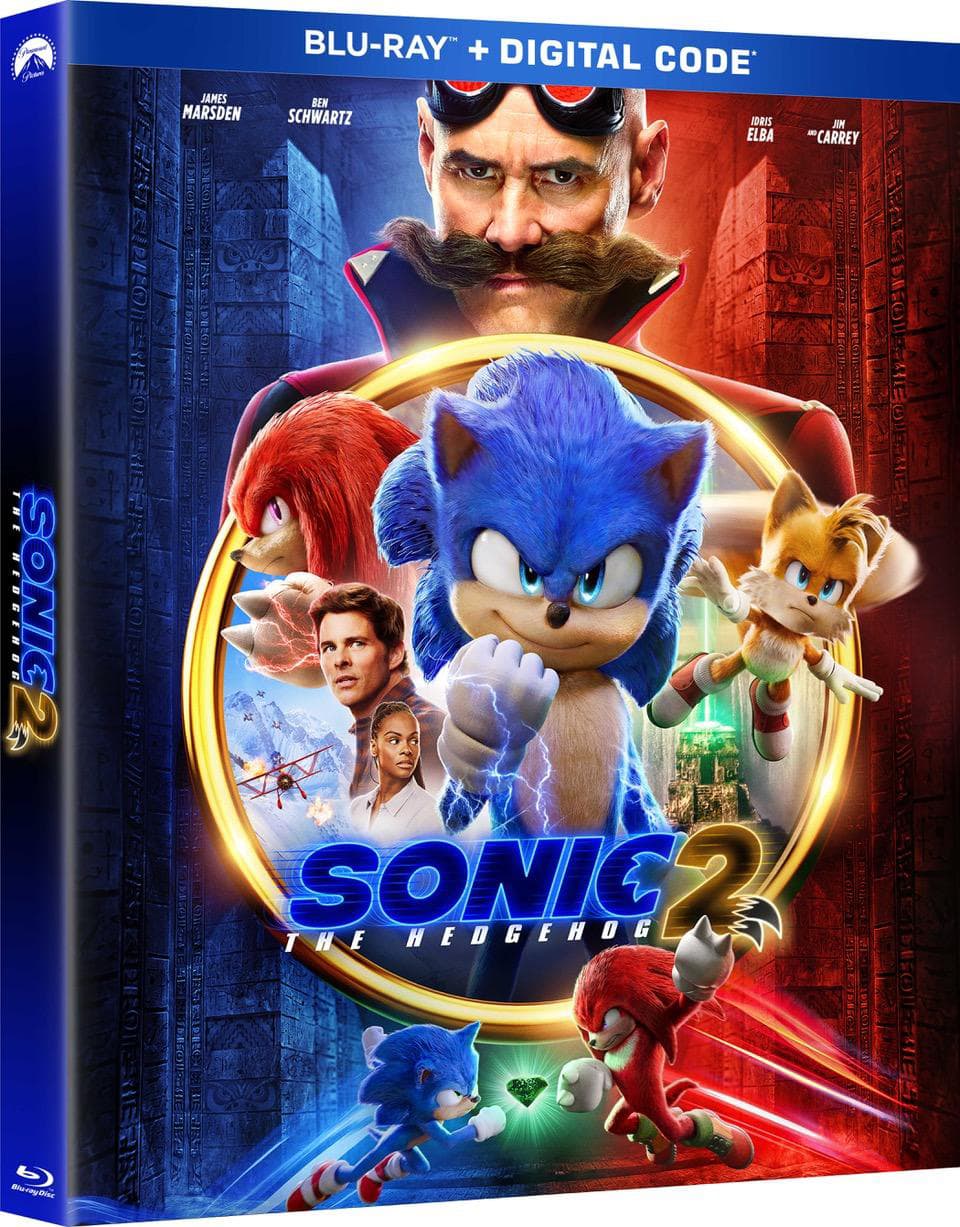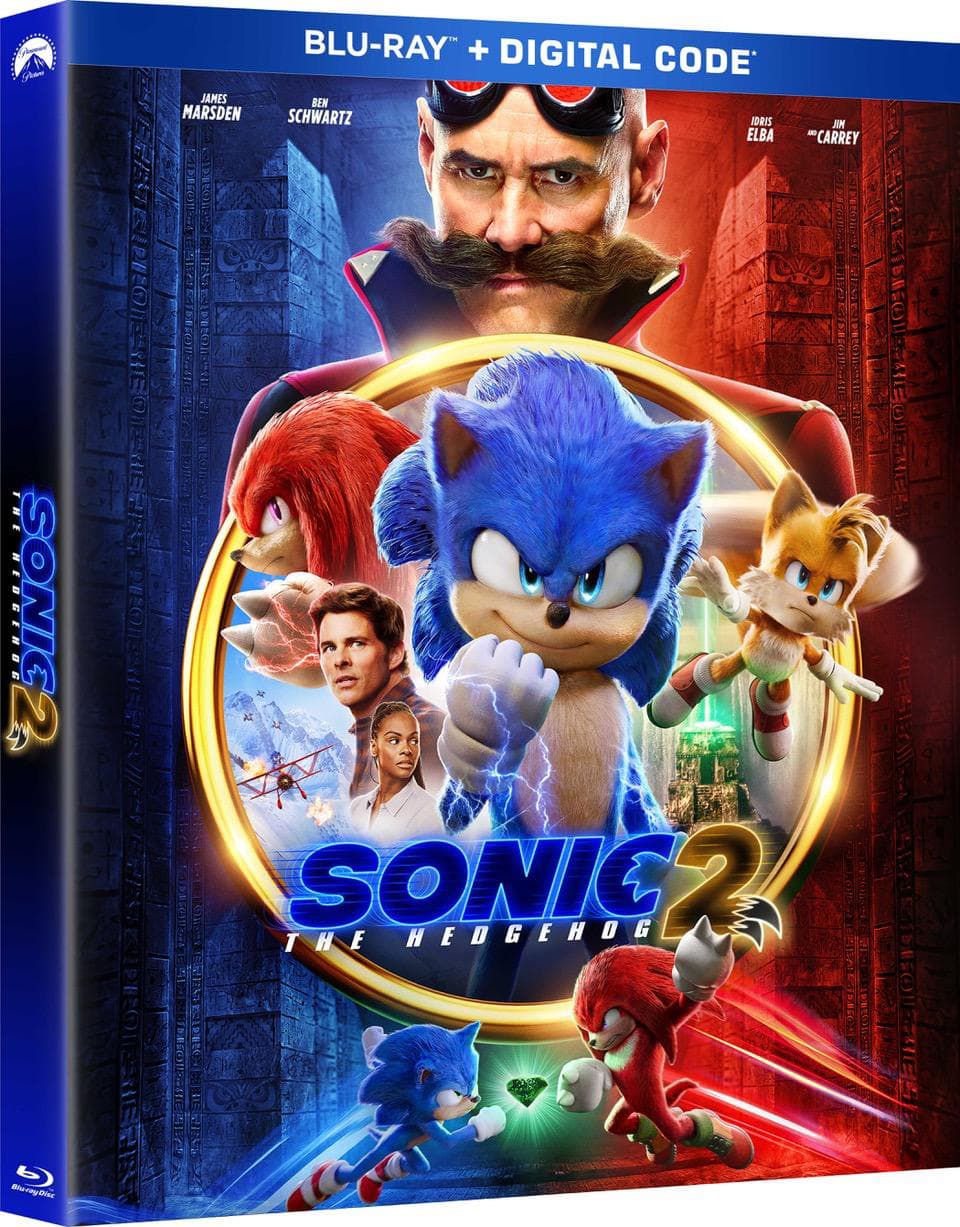 All-New Animated Short
Featurette
Finding Your Team

The Powerful Puncher: Knuckles
Rapid Fire Responses with Ben Schwartz
Robotnik Reimagined with Jim Carrey
A Sibling for Sonic: Tails
Music Video
Kid Cudi- Stars in the Sky
Deleted Scenes
Mushroom Planet Intro
Sonic Caught Sneaking Out
Getting Ready For Hawaii
Tails Meets Wade
Robotnik's Fake Crowdfunding Scheme
Knuckles Learns The Meaning Of Lying
Wade Discovers Robotnik's Secret Hideout
Bloopers
Audio Commentary – Director Jeff Fowler and Ben Schwartz
*bonus features vary by product and retailer