Strap in for chaotic fun featuring the youngest Guardian of the Galaxy. I Am Groot takes audiences on a wild ride through the galaxy with the rambunctious and adorable Baby Groot.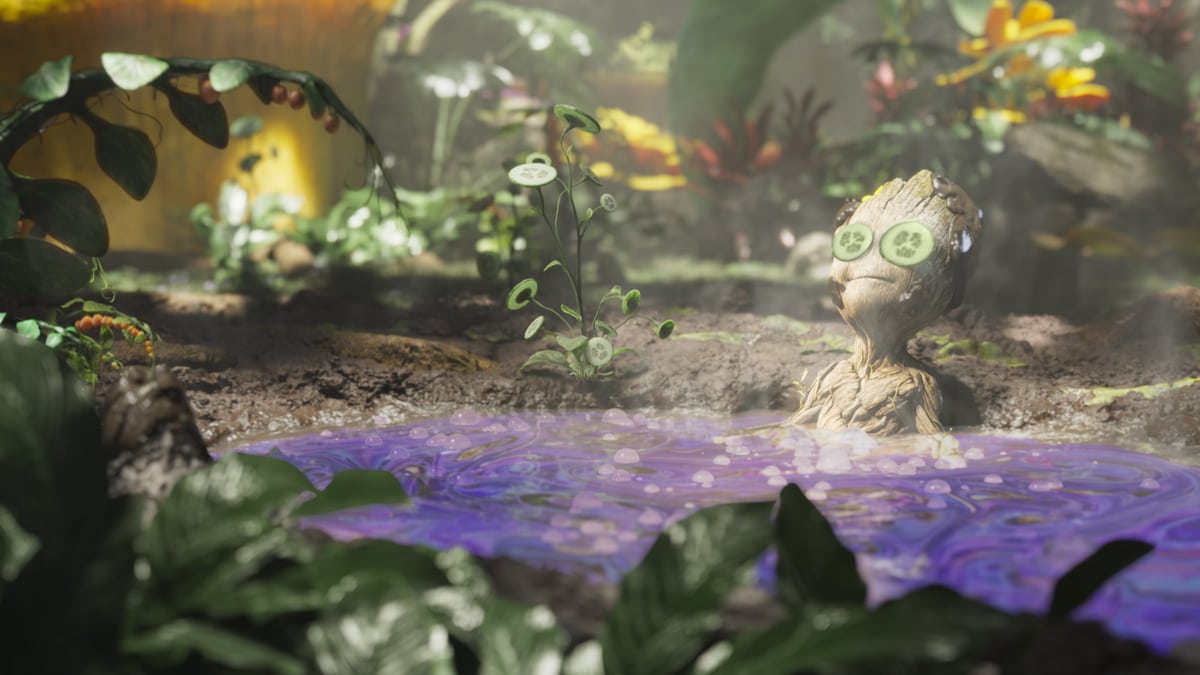 I Am Groot Review
I Am Groot is a collection of five original shorts that show the mischief Baby Groot (Vin Diesel) gets into when no one is watching. Taking place between the events of Guardians of the Galaxy Vol. 1 post-credit scene and prior to the Guardians of the Galaxy Vol. 2 post-credit scene, Baby Groot goes from flowerpot to troublesome toddler in the blink of an eye. When his fellow Guardians aren't looking, Groot borrows their things, encounters some interesting creatures, and makes a massive mess on the Milano. Seems like the toddler years can be wild and exhausting no matter the species.
Chaotic fun that delivers laughs from start to finish, I Am Groot is a family-friendly series that fills in some gaps about Groot's life post flower-pot. MCU fans are taken on a ride through the galaxy with stops at new planets where friends and frenemies alike await Baby Groot. Plus being that these are all less than 5 minutes a pop, it is easy to binge them all and go back for more.
RELATED: Baymax Season One Review: Just What The Doctor Ordered
Vin Diesel returns as the voice of Groot and is clearly having fun expanding Groot's vocalizations. Going beyond the different intonations of "I am Groot," in the shorts, Groot also sighs, laughs, screams, cries, and throws a mini-sized temper tantrum. Diesel conveys Baby Groot's emotions perfectly, there is no guessing how the little guy feels, it is obvious.
One of the things I really enjoyed about these shorts is that the storytelling is done visually, rather than relying on dialogue to move everything along. Like the classic cartoons of old, writer and director Kirsten Lepore leaned into the physicality, the score, and facial expressions to tell the audience about Baby Groot's adventures.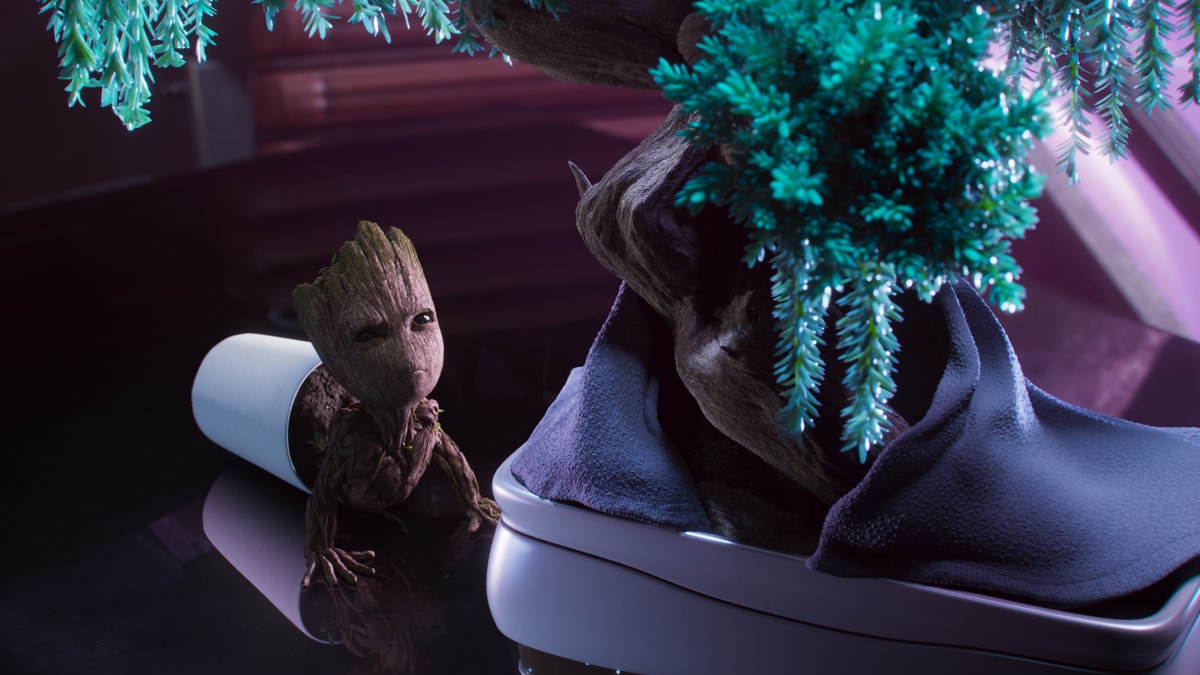 Lepore pulls all those pieces together with some incredibly rich animation that is bursting with a vibrant liveliness that is as eye-catching as it is adorable. The ship based shorts aren't quite as bright but Lepore still makes it work, infusing colors and fun wherever makes sense. It is when Groot explores new worlds that the beauty of the medium truly shines through. A mud bath complete with unexpected side effects, a standoff with a bird-like creature, and even Groot having his own deity-like moment leap off the screen thanks to the talent of the animators.
James Gunn, who serves as an executive producer, might not be helming this one but Lepore clearly has a solid grasp on Gunn's signature style. Obviously the music for I Am Groot was curated with care and she works in some darker humor, but not too dark, this is a family-friendly outing after all. The most obvious nod is a well-choreographed dance number, because it wouldn't be a Guardians adjacent project without one.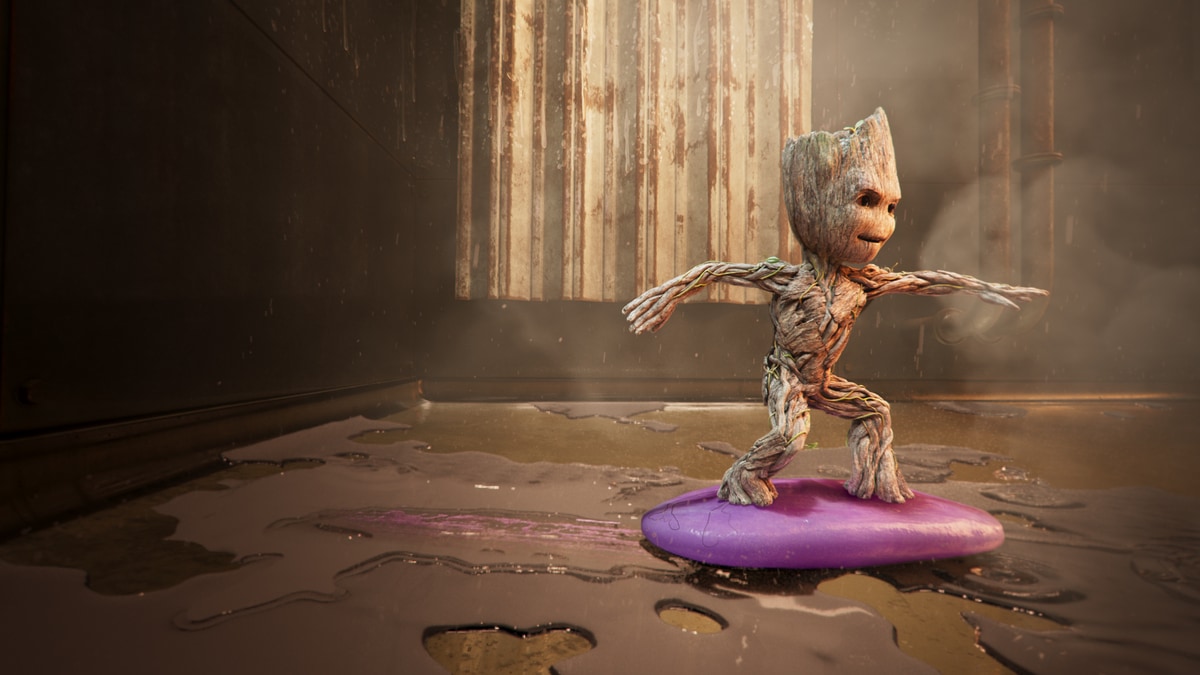 The biggest question fans will be asking is this: Is I am Groot canon? Yes, these shorts are considered canon but the good thing is they can also equally stand on their own. Anyone could watch and enjoy them, no previous MCU knowledge required. Sure knowing a bit of backstory will make a certain surprise more meaningful but it isn't necessary. But for fans, I Am Groot has hidden some fun Marvel Easter eggs throughout the shorts. Even the credits feature witty little messages waiting to be discovered. With each short clocking in at around 4 minutes, including credits, they are easy to binge in one sitting and revisit whenever the feeling strikes.
Bursting with cuteness, laughs, and vibrant colors, I Am Groot is an entertaining must watch series on Disney Plus. It is a blast to revisit Baby Groot and see what was up to between movies. Adding in the Marvel easter eggs and signature Guardians humor to this visual storytelling could open the door for more official Marvel Studios animation shorts and series in the future. At the end of the day, who wouldn't want to spend more time with the most mischievous Baby Groot in the galaxy?
I Am Groot is now streaming on Disney+.