It is said luck is what you make it but what if you had the opportunity to change your luck? Skydance's newest film, Luck, dives into the concept of good fortune and what it means to be truly lucky.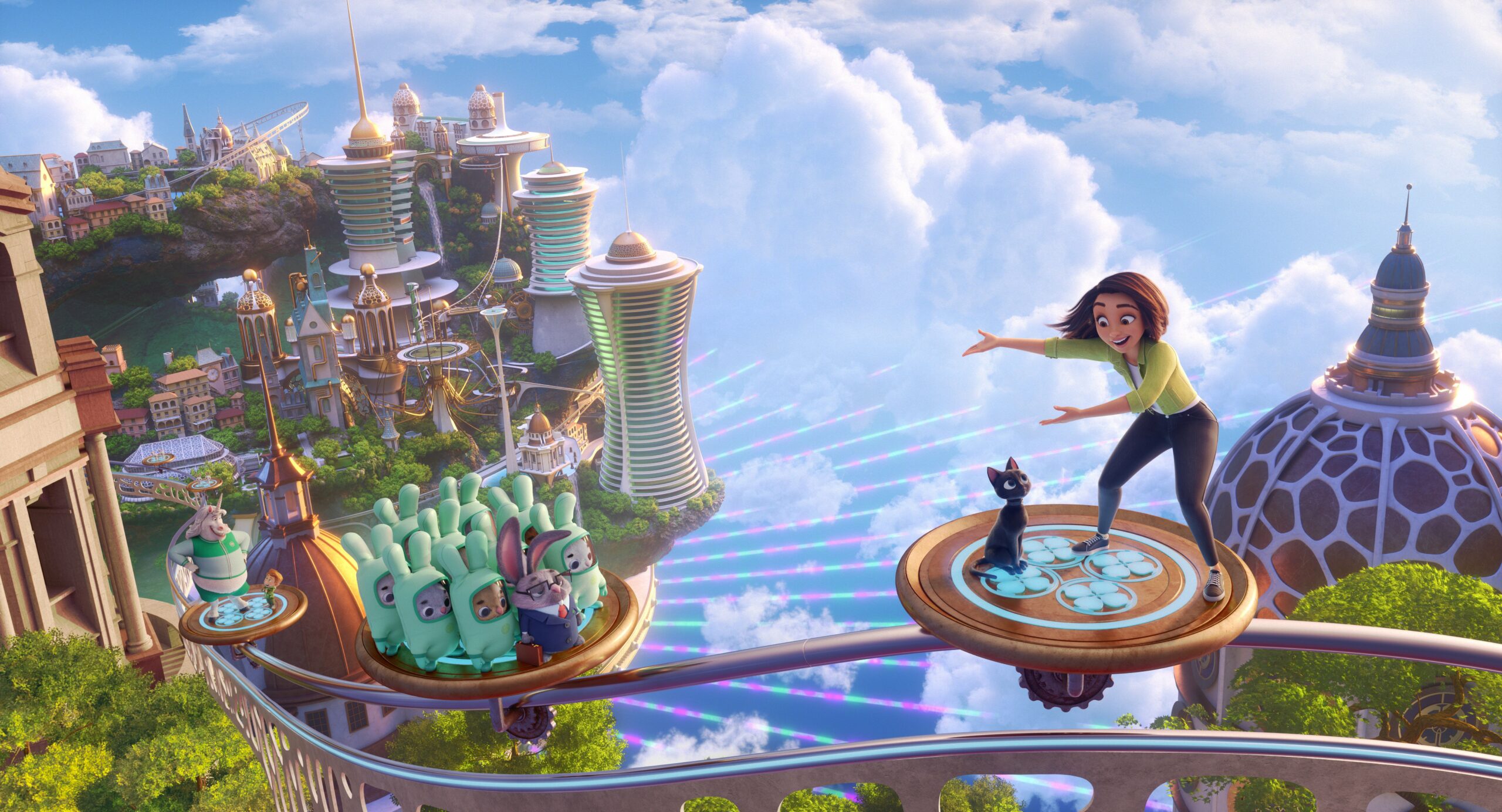 Luck Movie Review
Luck tells the story of Sam (Eva Noblezada), an 18-year-old girl who must leave the children's home she knows to start her new life as an adult. Unfortunately, Sam is one of the most unlucky people on the planet. When the alarm sounds for her first morning at her new job, everything that could possibly go wrong does. From getting locked in the bathroom to her breakfast hitting the floor, Sam is just that unlucky. But all that changes when Sam encounters a lonely black cat. She finds a penny that quickly turns her luck around — until she flushes it down the toilet. As fate would have it, she finds the cat again, Bob (Simon Pegg), a resident of the Land of Luck and follows him back to the whimsical land he calls home. There she learns that luck isn't exactly what she always thought it to be.
Beautifully animated with a tender message, Luck sets out to explain what it means to be truly lucky. It is clear from the start, the team behind it are out to pull at heartstrings, and they do. But they also intend to make the viewers laugh and wonder at the sights on screen. Although stepping out of the human world into one of fantasy feels familiar, overall it still works thanks to an amazing voice cast and the vivid, whimsical Land of Luck.
RELATED: Interview: Simon Pegg Talks Luck and Relating To Bob the Cat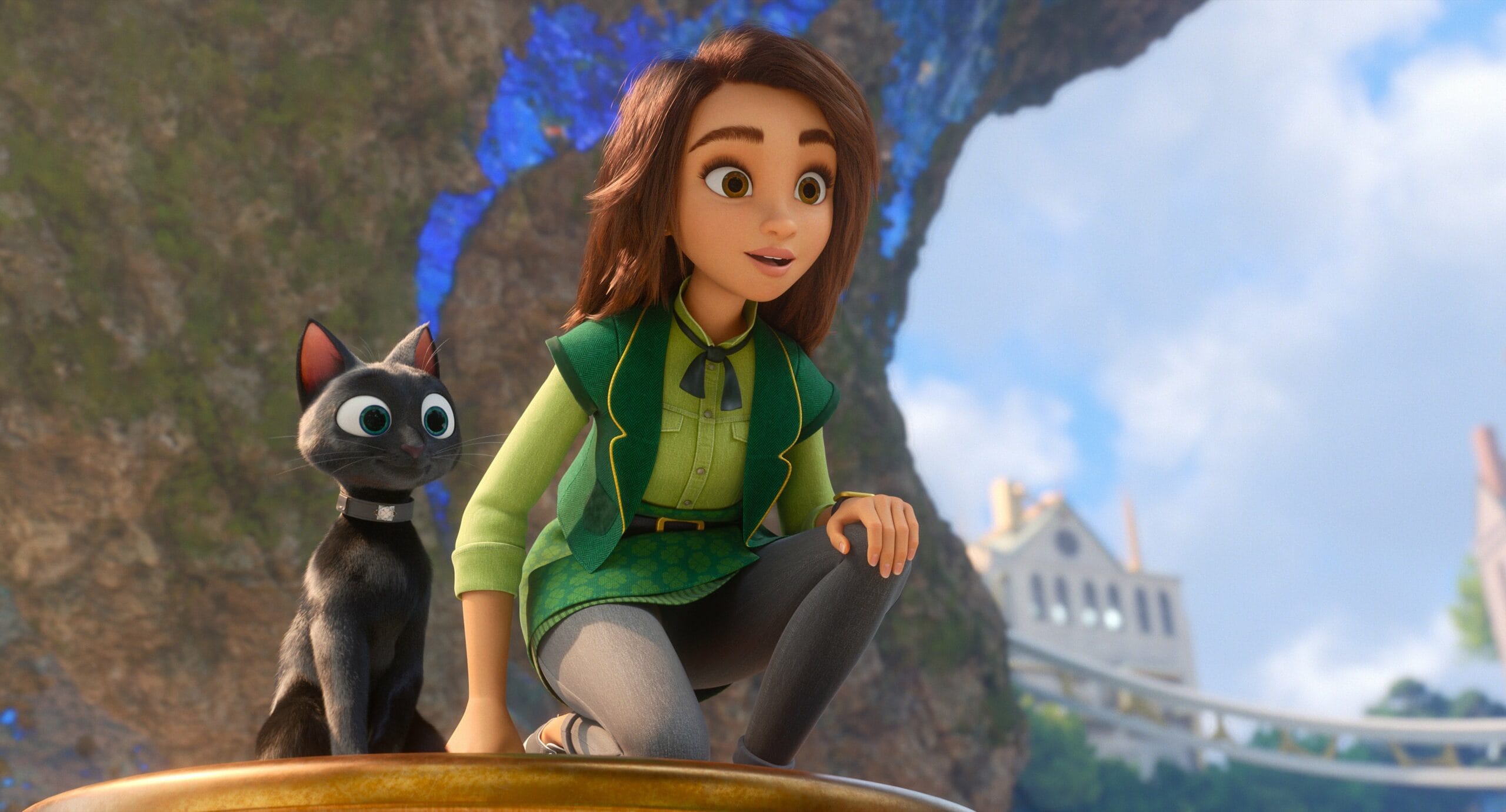 Visually, Luck looks like Willy Wonka and Dr. Seuss had an animation baby. Colorful, vibrant, and a little bit wacky, the Land of Luck comes across as a place you would want to live. Mythical creatures wander about using sci-fi level tech to distribute luck throughout the universe. What is sure to get a laugh, especially from parents, is that behind the walls of those pristine buildings and fairytale landscapes is a corporate way of life. Turns out no matter how fancy or magical the setting, day to day office life looks pretty much the same.
Most computer-animated movies draw comparisons to Pixar, and Luck is no exception. But with former Pixar head John Lasseter as a producer, the "Pixar formula" feels more prevalent — including the heartbreaking flashback. However, Luck still stands on its own two feet four paws distinguishing itself from other animated offerings out there for kids.
As beautiful as it looks, it's the voice cast that shines here. Pegg is delightful as the grouchy Bob who eventually loosens up thanks to the charming Sam. As someone who adores black cats, I was thrilled to see one as a main character who brings good luck instead of bad. May this be a starting point for younger generations to be less superstitious. Also, for fans of Kiki's Delivery Service, Bob is likely to remind them of Jiji, another black cat who is a wonderful companion to his human friend.
The voice cast also includes scene stealers Jane Fonda as Babe the Dragon, Whoopi Goldberg as The Captain, and Flula Borg as Jeff the Unicorn. These three alone deserve a spin-off or at least some shorts about their lives. Meanwhile on the other side of the land where Bad Luck is manufactured, John Ratzenberger lends his voice to Rootie the Bartender. Kiel Murray's screenplay allows these legends to do what they do best, bring out memorable moments and plenty of humor to their characters. Noblezada embodies Sam's frustrations, hopes, and ultimate optimism which makes everyone, audience included, adore her.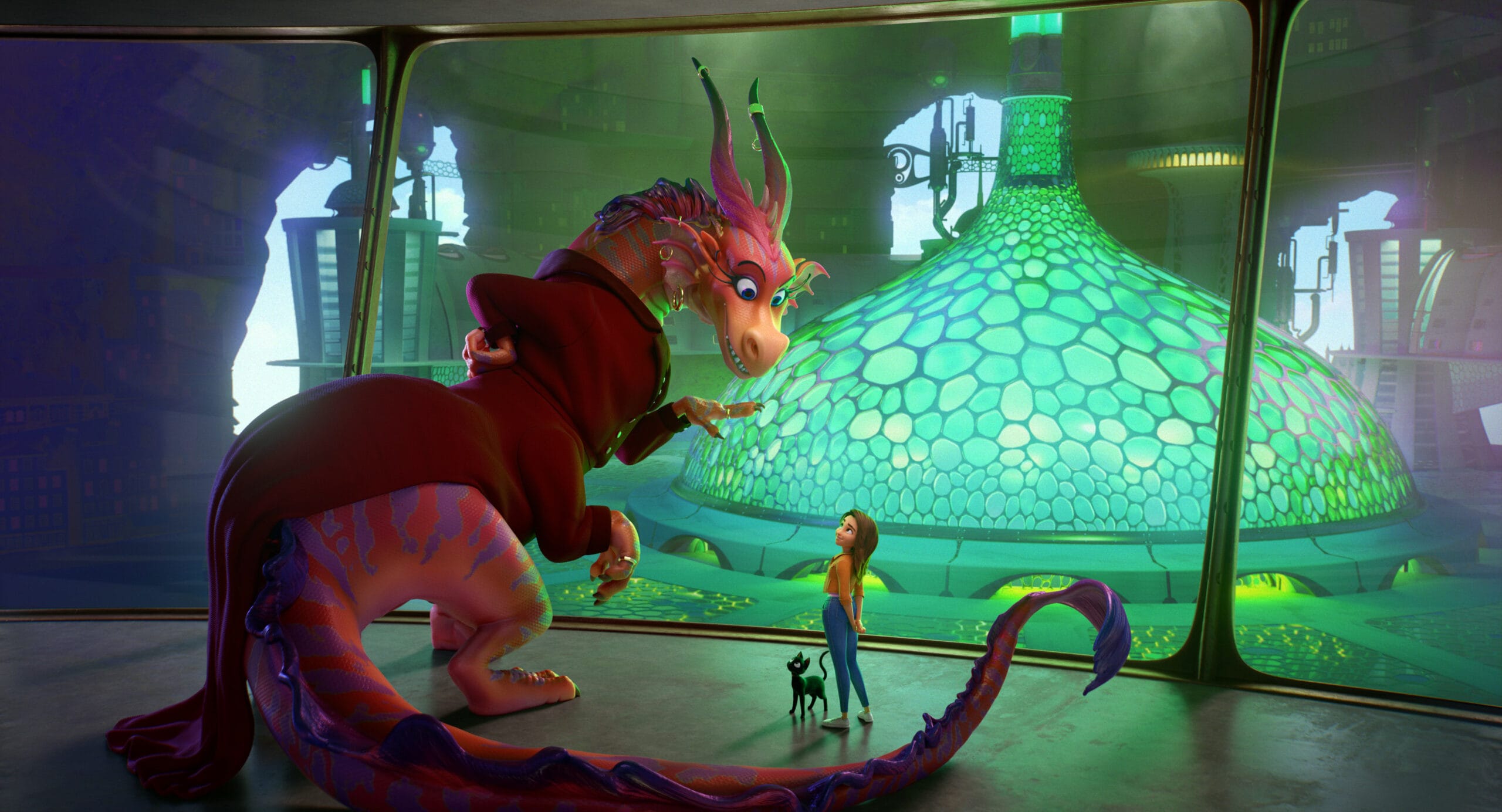 Ultimately Luck sets out to explain what it means to be truly lucky and succeeds. With its colorful visuals and charming voice cast, it captures the hearts and imaginations of everyone who watches. It may seem predictable at times, but that never detracts from the overall message rather makes it feel familiar in a big hug sort of way. Come for the whimsy and the magic but stay for the heartwarming lesson on being lucky.
Luck is available to stream on Apple TV+ on August 5, 2022. The film is rated G with a runtime of 105 minutes.