An indie-mockumentary about local theater life, The Daphne Project, despite some flaws, is a witty look behind the curtain about the troubles that plague young actors.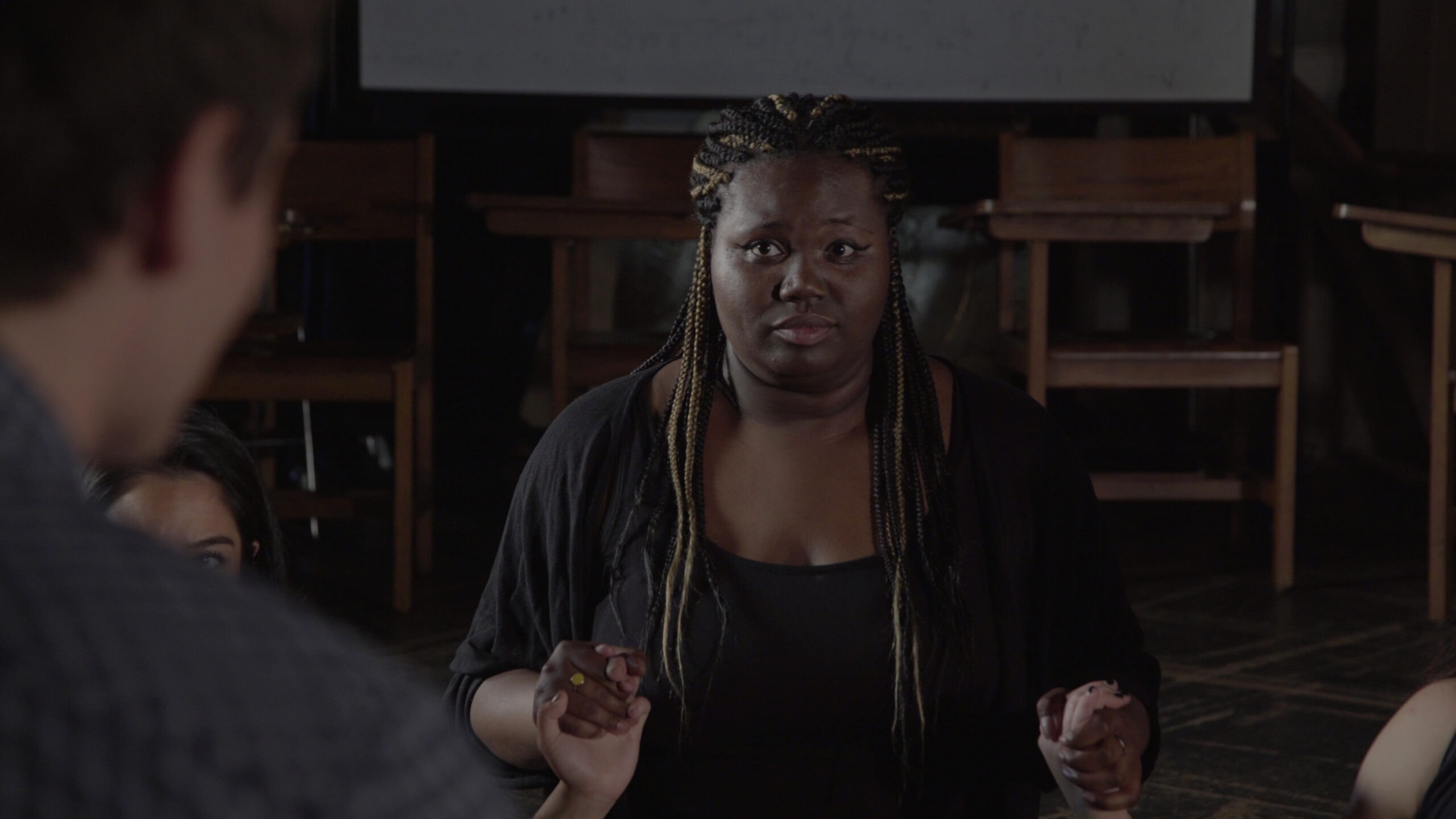 The Daphne Project Review
The Daphne Project follows Daphne (co-writer and co-director, Zora Iman Crews) as she inserts herself into a local theater production of Euripedes's The Bacchae. After arriving late on the first day, it is revealed by Director Phineas (Reed Lancaster) and his assistant, Joanne (April Lavalle), that she was not even cast in this show. However, Daphne asserts that she is needed, as they do not have any other BIPOCs, and they reluctantly allow her to join. It is a bumpy road to opening night, with a few of those potholes caused by Daphne herself.
Opening with quotes from the play, The Daphne Project is a mockumentary about the lives of young actors trying to make it big in theater. It showcases both the positives and negatives of this career path in a witty and oftentimes pointedly way. For anyone who grew up as a "drama kid," this one's for you. This film is also for anyone who enjoys humor along the lines of It's Always Sunny and Curb Your Enthusiasm.
Crews tackles her role in a way that is reminiscent of Michael Scott from The Office. Meaning, that she can be unintentionally funny, full of life, and very cringey. She manages to be both obnoxious and likable, going from selfish to vulnerable in the very same frames. This could just be Daphne's "act" but it shows that Crews is a capable and entertaining actress, definitely one to watch out for in the future.
Given the indie nature of this film, it is up to the script to do most of the work. Although the supporting cast isn't given a lot to work with, which isn't surprising given the runtime of 66 minutes, Crews is dynamic enough to do all the heavy lifting and keeps audiences engaged throughout the story. The combination of her acting and the sharpness of the writing keeps this project afloat. Not only does The Daphne Project take a scathing look behind the curtain but the script she wrote with co-writer and co-director Alec Tibaldi, also leans into political satire. They manage to both criticize and praise different aspects of social justice, leading to more than one amusing interaction amongst the cast.
On one hand they point out how extreme people can be in a world that is quick to judge and slow to listen. But on the other hand, Crews and Tibaldi show how social justice can be used for good. In this case, Daphne dreams of taking over the starring role, not just to be center stage but to prove that she, a woman, can pull off a traditionally male role. Sure she is over-the-top and the idea has everyone asking "why?" The answer is simple, if you are passionate and talented you can accomplish great things, but first someone has to give you the chance. Her passion is clear, as Daphne acts circles around her costars, who spend a lot of time just trying to keep up with the pace she sets from the very beginning.
Ultimately, The Daphne Project is a witty look behind the curtains of local theater, a spotlight on modern social justice, and a telltale story about the issues up-and-coming actors face. Crews is dynamic in the lead, her performance alone makes this one to see and at 66 minutes, this film doesn't overstay its welcome. For anyone who is currently in the theater world or struggling to make it, this is a must watch if you are looking for a laugh or three.
The Daphne Project is in select theaters now and will be available to stream on Fuse+ later this year.