Even the heroes of the galaxy need to plan getaways sometimes. LEGO Star Wars Summer Vacation has packed all the fun, Easter eggs, franchise jokes, and Weird Al that anyone could possibly need for the most galactic trip this side of Batuu.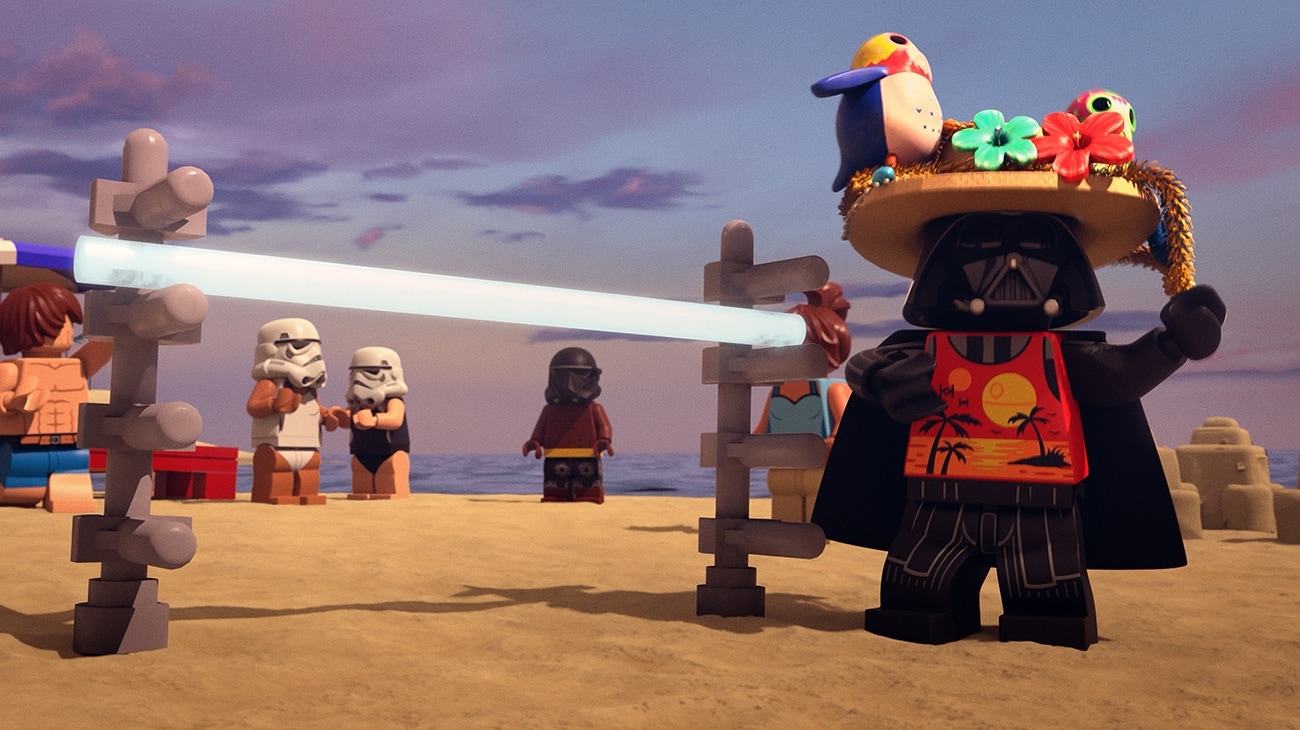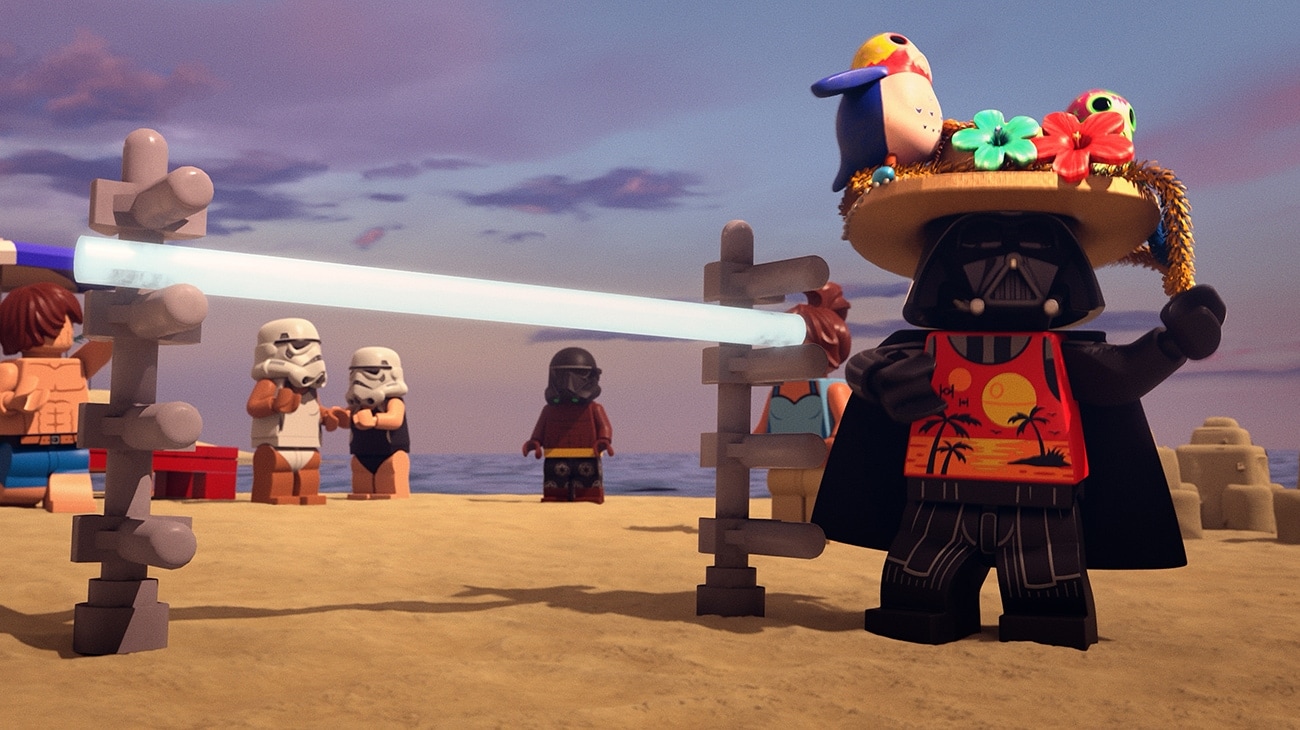 LEGO Star Wars Summer Vacation Review
After saving the galaxy from Palpatine and the First Order, Finn (Omar Miller) decided he and his friends could use a vacation so he booked them a getaway aboard the Halcyon Starcruiser (yes, the same one at Walt Disney World). He thought this would be a great way for them to all connect before life takes them each in different directions. Once onboard though, everyone takes off to do different things leaving Finn to sit alone at the cantina. But he isn't by himself for long, soon he is visited by three different Force Ghosts: Obi-Wan Kenobi (James Arnold Taylor), Anakin Skywalker (Matt Lanter), and General Leia Organa (Shelby Young), who each have a story to tell.
LEGO Star Wars Summer Vacation is an absolute blast, packed with Easter eggs, witty jokes, and even emotional moments. All of that makes for one epic getaway through the trilogies. It feels akin to A Christmas Carol, with each ghost having something to teach Finn about himself. Those lessons are the heart of this tale and it makes its point without a scary death guy throwing the protagonist into an open grave at the end.
RELATED: LEGO Star Wars Terrifying Tales Review: Halloween Comes To The Galaxy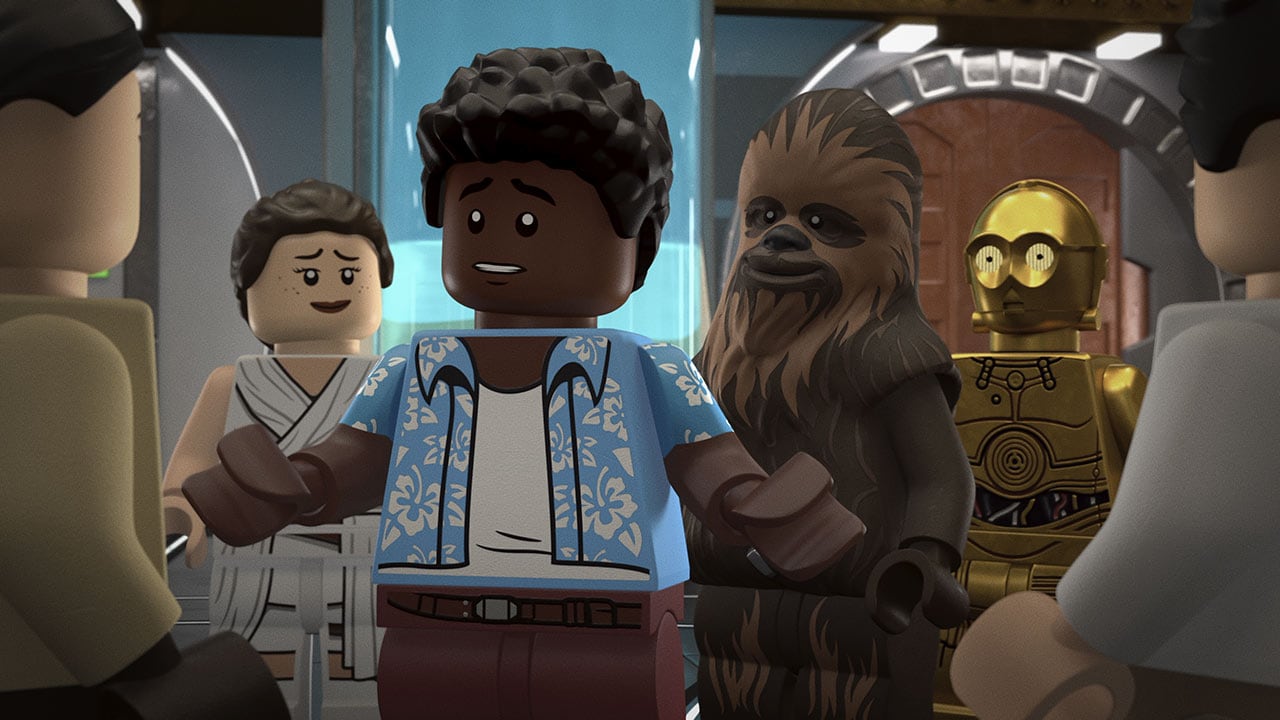 When Obi-Wan Kenobi appears to Finn, he tells him about a kinda-sorta vacation he had back on Tatooine with Colvett Valeria (Yvette Nicole Brown), a Rebel Alliance spy. Finn, along with everyone else in the galaxy, cannot believe that Obi-Wan actually had fun. But apparently it's true, in this timeline at least. There are several hilarious jabs not only at Kenobi's usual seriousness but also at the fact that the galaxy has seen one too many repeat threats. When Finn asks if there is a Second Order or if the Emperor has come back again again, you can't help but to laugh.
It was a bit of a surprise to see Anakin show up, but with the newly rediscovered love fans have of the prequels it isn't that far-fetched. But his story is one of Vader's which shows a lighter side to the Sith Lord. Ironically, this flashback takes place on a sandy beach. This is also where we meet Weird Al Yankovic's character, beach activity host and musician, Vic Vankoh. Vic turns out to be a great addition to the massive catalog of Star Wars characters. Fingers crossed he shows up in a cantina in an upcoming show, Ahsoka maybe? One can dream.
Finally, there is the wise and always sarcastic Leia Organa. Ben Solo (Matthew Wood) fans will rejoice as we get to see more of the youngling before he turned to the dark side. Her story is about a family vacation gone awry as she and Han (Ross Marquand) set out to make memories with their son before he goes to Uncle Luke for training.
No matter the Force Ghost or the memory, each one gives Finn a nugget of wisdom that will enable him to live in the moment and to fully enjoy the time he has with his friends. These are lessons viewers can and should take to heart as well. Emotional scenes aside, Summer Vacation, much like all the rest of the LEGO Star Wars outings, is all about having a good time.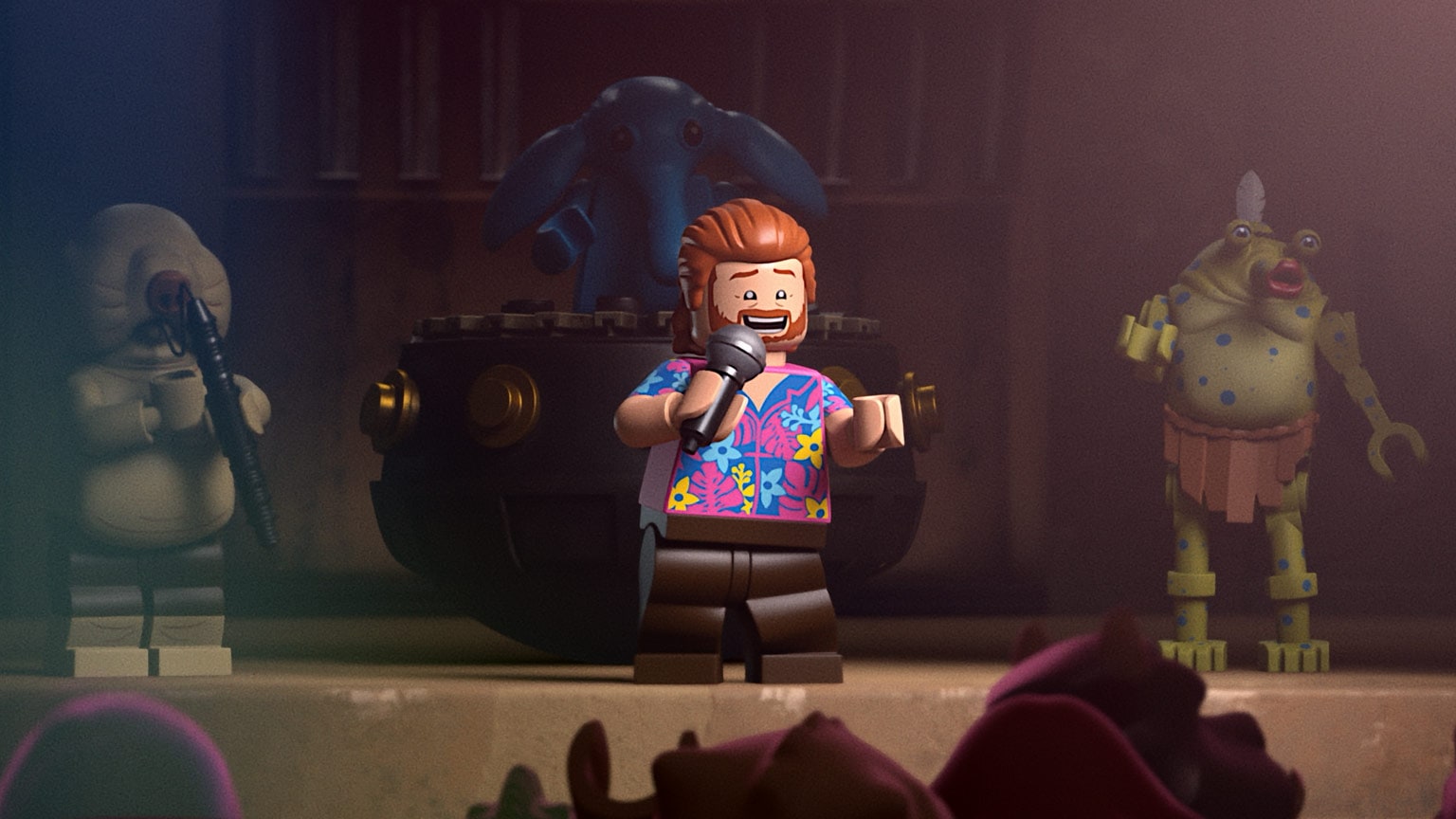 Right from the start LEGO Star Wars Summer Vacation wastes no time showing off its wit and cleverness when it comes to the galaxy. With so many Easter eggs and callbacks, it will take more than one viewing to catch them all. It even takes a jab at the various archetypes we all fall into when it comes to vacations. Some of us are planners like Poe Dameron (Jake Green) who want to do all the things, including touring the trash compactor. Others just want to stay in the adults only section and read like Rey (Helen Sadler). It is fun to point out who in your family relates to who while watching.
LEGO Star Wars Summer Vacation is a laugh-out-loud, heartfelt trek through some never before seen moments in the lives of iconic characters. It is a reminder to everyone watching to enjoy the moment and have fun when you can. Plus, it reiterates just how valuable quality time with family and friends truly is, no matter if you are on the Halcyon, at the beach, or sitting down for movie night at home. Like Terrifying Tales, I hope we see more of these kinds of stories about the galaxy far, far away in the future.
LEGO Star Wars: Summer Vacation starts streaming August 5, 2022, exclusively on Disney+.