The Sanderson Sisters aren't the only ones back for Hocus Pocus 2. Everyone's favorite Zombie, the original zombie I would argue, Billy Butcherson is unearthed again when the witches run amok in Salem. What is about Billy that makes people love him? Doug Jones has the answers.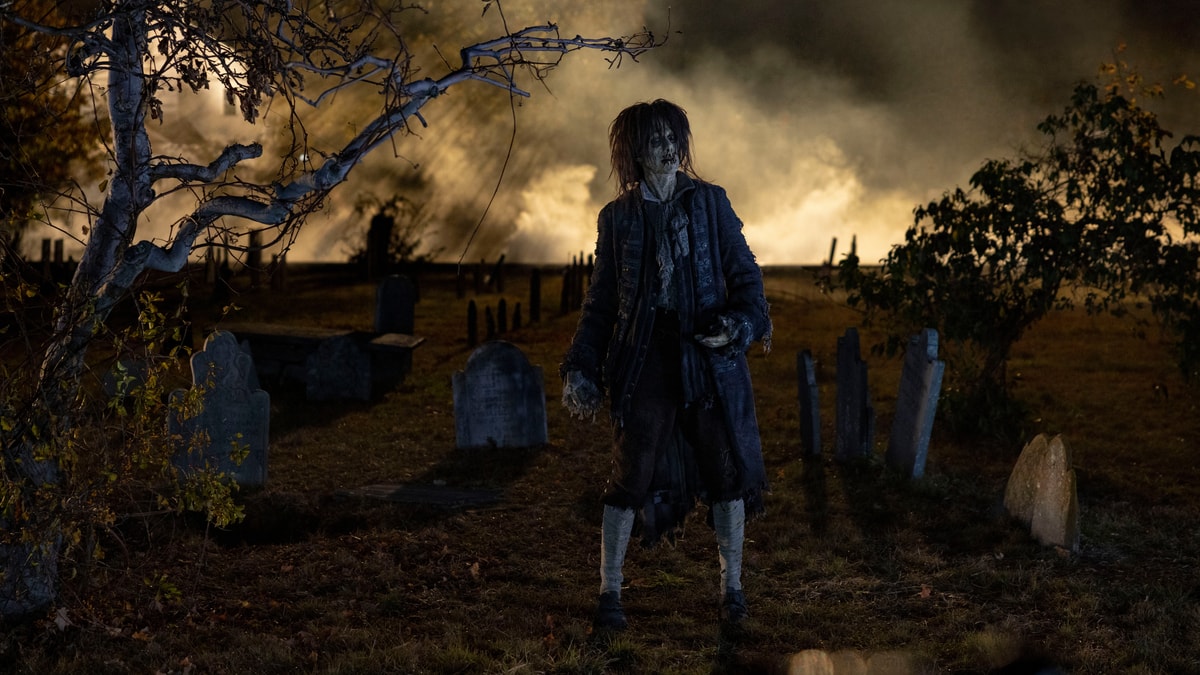 Doug Jones Talks Hocus Pocus 2
Hocus Pocus 2 follows three teen friends, who on Halloween, unintentionally resurrect the Sanderson Sisters. Winfred (Bette Midler), Mary (Kathy Najimy), and Sarah (Sarah Jessica Parker) have learned since their last visit to the world of the living. This time they won't fail in their mission to remain alive and beautiful forever. Or at least that's their plan. It is up to Becca (Whitney Peak), Izzy (Belissa Escobedo), and Cassie (Lilia Buckingham) to stop them before they cast a spell on all of Salem.
One of the most iconic characters from the original Hocus Pocus outside of the witches themselves was Billy Butcherson. Billy was the ex-lover of Winifred, whom she cursed after finding he had a fling with Sarah. Winifred cast a spell to raise him from the dead but instead of helping her he helped Max, Dani, Allison, and Binx. Doug Jones brought Billy to life back in 1993 and he has returned to the role for the sequel.
RELATED: Interview Bette Midler and Kathy Najimy On Returning For Hocus Pocus 2
Billy is the zombie everyone loves and Doug thinks he knows why. "I was a zombie before zombies were cool. And I was not a brain eating zombie, that's a big difference for the time," he laughs. "I just wanted to go back to sleep. That's all. I just want to be left alone really. So I think [he's] goofy, flappy fun and he kind of matches the energy and the floppiness and the fun of the sisters."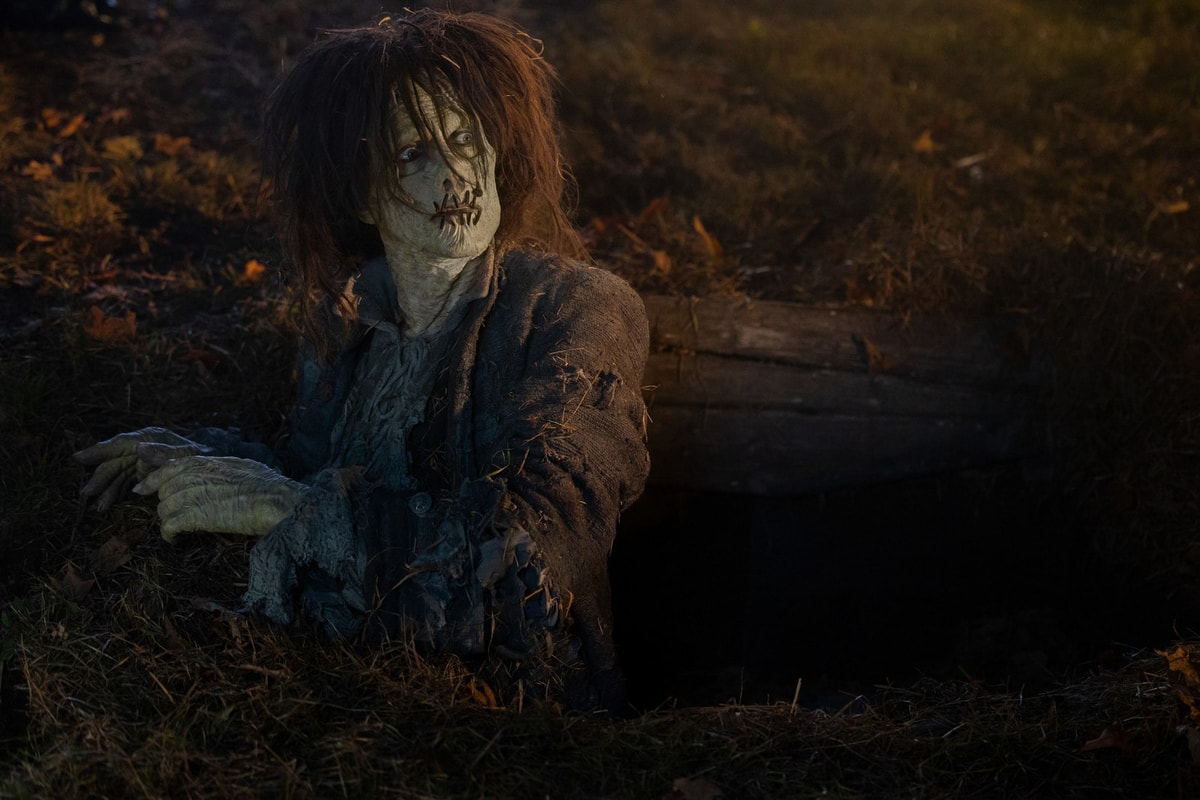 Unlike the sisters, Billy's makeup actually didn't take too long to apply. "It was only two hours a day. Prosthetic pieces are made ahead of time so getting them on means the last step. I got to hide behind a layer of rubber. That's why I look the same."
Doug also shared what it was like stepping into Billy's shoes (or grave) after 30 years. "Billy Butcherson is very physical. I was 32 when I played him the first time I was 61 playing him the second time, big difference! My first scene in the movie was stumbling up a staircase into a doorway. I thought, I don't remember it being this tiring before," he laughs. "Billy came back when I looked at myself in the mirror and thought oh my gosh, two minutes have passed in the last 29 years. He came back right away, voice and everything. I don't know how that happened, but it was kind of magical."
Hocus Pocus 2 is available exclusively on Disney+ beginning September 30, 2022.