The Sanderson Sisters are back and as delightfully evil as ever before. It's been almost 30 years since the original but Bette Midler and Kathy Najimy feel like no time has passed. Hocus Pocus 2 is about sisterhood and of course having a lot of fun running amok, amok, amok.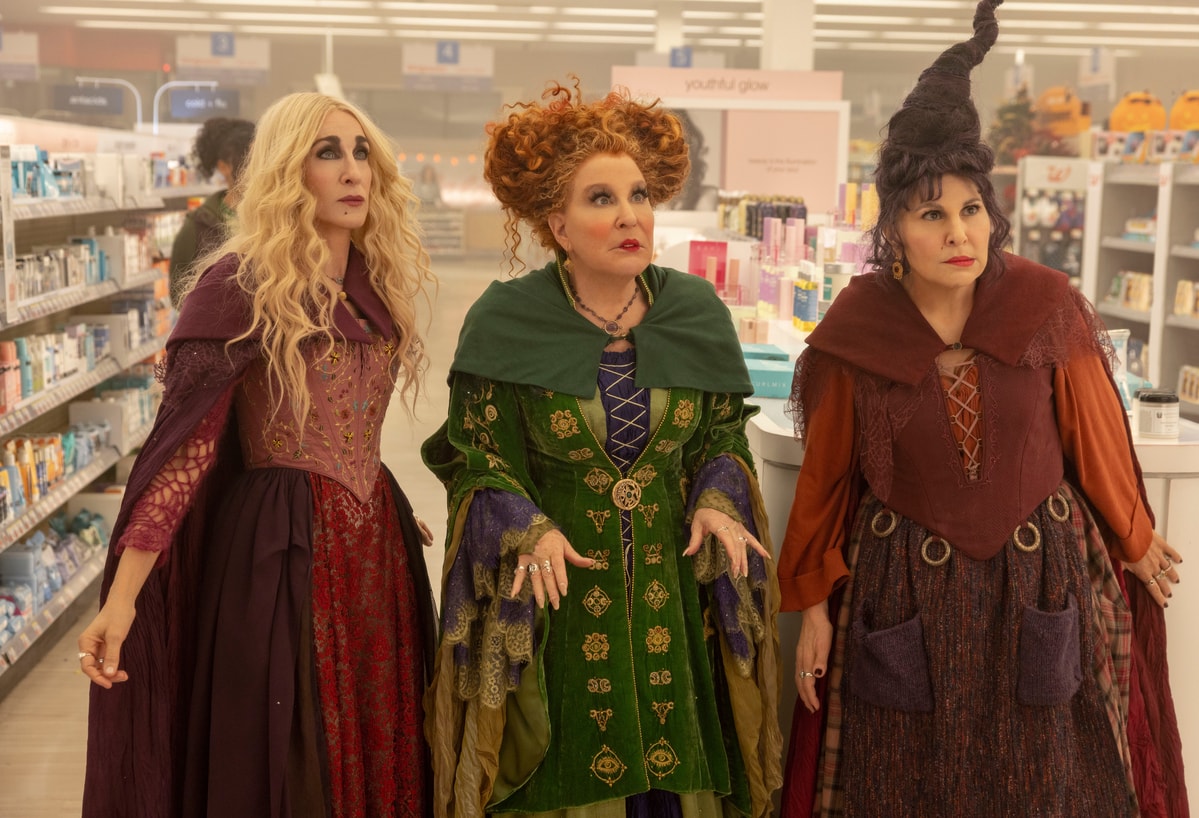 Interview Bette Midler and Kathy Najimy On Returning For Hocus Pocus 2
Hocus Pocus 2 follows three teen friends, who on Halloween, unintentionally resurrect the Sanderson Sisters. Winfred (Bette Midler), Mary (Kathy Najimy), and Sarah (Sarah Jessica Parker) have learned since their last visit to the world of the living. This time they won't fail in their mission to remain alive and beautiful forever. Or at least that's their plan. It is up to Becca (Whitney Peak), Izzy (Belissa Escobedo), and Cassie (Lilia Buckingham) to stop them before they cast a spell on all of Salem.
Thirty years in the making, Hocus Pocus 2 reunites most of the original cast for one spellbinding film. From the moment they cackle to their signature lines and mannerisms, fans of the original won't be able to help but smile. But none of this would be happening if it weren't for those of us who loved Hocus Pocus and Bette Midler telling the world more Sanderson Sisters please. Both Midler and Kathy Najimy recognize that the lasting power of the original is something special.
RELATED: Doug Jones Talks Hocus Pocus 2 and Why Billy Butcherson Is The Best Zombie
After campaigning for over a decade, Bette didn't believe the sequel would happen until it actually did. "I realized oh, we're really gonna do this as a kind of a dream come true. It really was. I mean, I've been, I don't want to say agitating, but after I realized it was actually a phenomenon, I started asking people don't you think they would be interested in a sequel? This was a long time ago, like 15 years ago, something like that. So here we are."
Kathy added, "I think there was something in this film, like Wizard of Oz ish, where each generation shows it to their kids and they show it to their kids and so on. It becomes part of the fabric of the history of the family."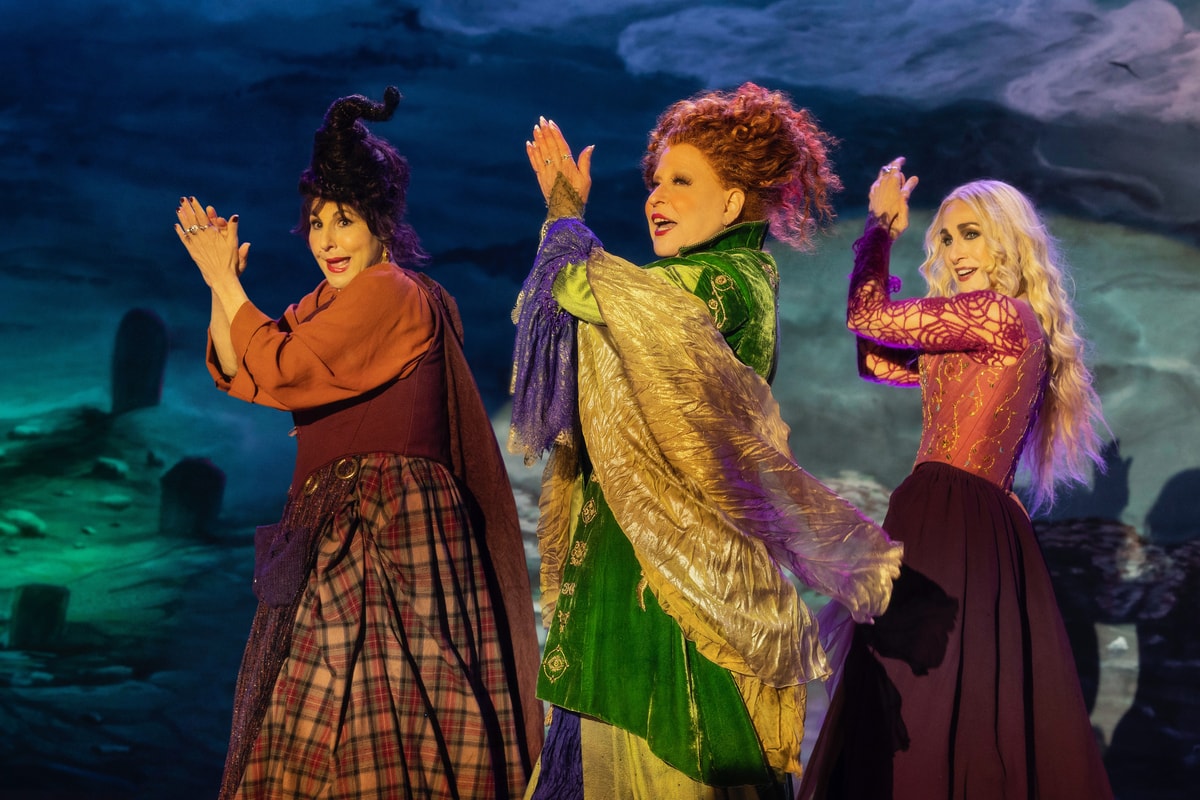 According to Bette and Kathy, Hocus Pocus 2 is about sisterhood. Bette recalls, "We talked a lot about sisterhood and we talked a lot about leaning on each other and counting on each other, and loyalty to each other."
When it comes to that sisterhood, Bette feels like the Sanderson Sisters' bond is something positive, despite them wanting to curse a town. "Things have changed for women, but things have not changed fast enough for women. These three characters, in a strange and odd way, are really quite positive for women. First of all, they're very funny, which women are not allowed to be, you're not supposed to be, and they're intensely loyal to each other, even though [there is] fighting there. Their bond is very, very strong. So in any situation where women are together, a bond of friendship and sisterhood is really, really important."
"We're like, this is what we have to get done, we're gonna get it done, even if it's [to] eat children, whatever," Kathy adds laughing.
Hocus Pocus 2 will be available to stream exclusively on Disney+ beginning September 30, 2022.