Mater and Lightning McQueen are back with their new series, Cars on the Road, debuting on Disney+ September 8, 2022. Larry the Cable Guy was thrilled to revisit the iconic tow truck, knowing just what that lovable Mater means to so many people.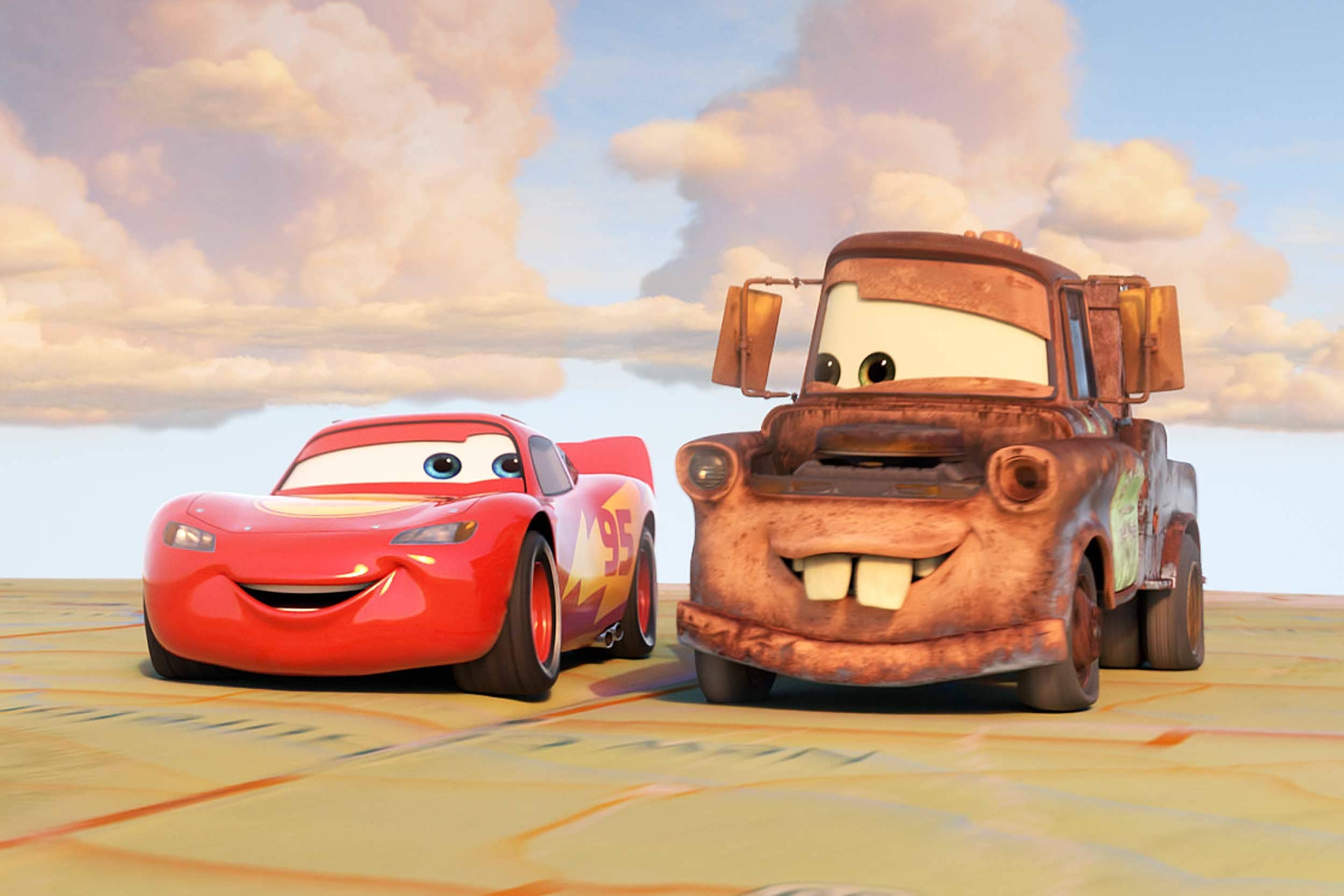 Larry The Cable Guy On Mater In Cars On The Road
Cars on the Road follows Lightning McQueen (Owen Wilson) and Mater (Larry the Cable Guy) as they embark on an epic road trip back East for Mater's sister's wedding. These two encounter a lot of interesting, wild, and friendly cars along the way. There are even several familiar faces, err bumpers. Of course there are a few bumps but what road trip doesn't have those? By the time they reach the wedding, these buddies have made plenty of memories to last a lifetime.
Mater holds a special place not only in Larry's heart but in the hearts of children (and adults!) all over the globe. Larry was thrilled to be back to voice Mater and introduce him to a new group of fans thanks to the new series coming to Disney+. With so many adventures in this one, it might be hard to pick a favorite. But that's exactly what my super Cars fan wanted to know.
RELATED: Cars 3 Free Printable Activities!
"Let me just say every single episode is my favorite," Larry laughs. "I don't want to call a favorite one. Dino land is awesome, [but] every single one of them has something I really like about it and the jokes. I know when I go into the studio that they (the directors) have hashed out a really funny sketch, a really funny episode. They are Mater, they write Mater, I just go in and do the voice. They let me add things, but the true genius behind it is the writing and the creativity of what Mater's going to do. My part is easy, I just go in and put my voice to the words. I can't really say that I have [a favorite]. All of them! I love every one of them. So it's like asking what kid do you like better. I don't want to offend one of my other kids. I love them all," he chuckles.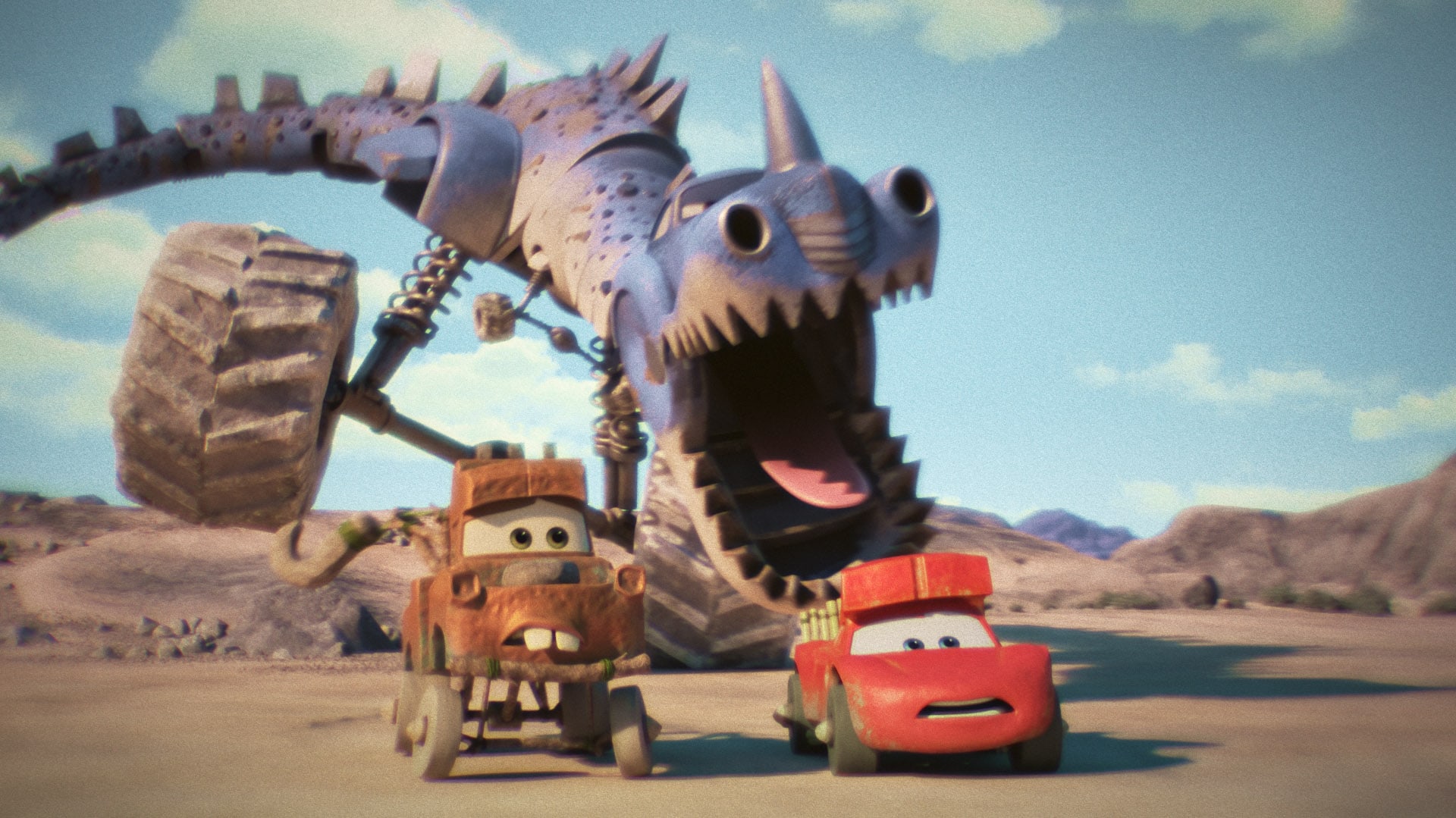 He may not be able to pick a favorite, I would argue Trucks is a standout, but he does know what it is about Mater that makes him special. Mater is a truck that has endeared himself to fans of all ages and for good reason. "Mater just loves people. Mater just loves life and Mater just wants to have a good time and Mater wants to help people. That's what he lives to do. Mater has a good feeling inside when he's there for somebody when he's there to help somebody. He's not the smartest cookie in the cookie jar, but he'll try. He says things that are right, he just doesn't have the proper grammar when he says it. He's a lovable guy that everybody wants to be by because he's fun. He's just a good person, a good car," Larry laughs. "I think that's why people like him. He's somebody that you would want to hang out with, so I think that's what makes Mater just so awesome."
Larry also revealed the number one line kids want to hear when they see him in real life, "Whatever you do, do not eat the pistachio ice cream, it has turned!" But Larry's favorite line is something a little more heartfelt, "I think my favorite line is I don't need to know where I'm going, I just need to know where I've been."
All nine episodes of Cars on the Road will debut on Disney+ September 8, 2022.