A witty, reimagining of William Shakespeare's Romeo and Juliet, Rosaline gives Romeo's ex-girlfriend the stage to tell her side of the infamous story. And it is just as charming, snarky, and delightful as you would expect.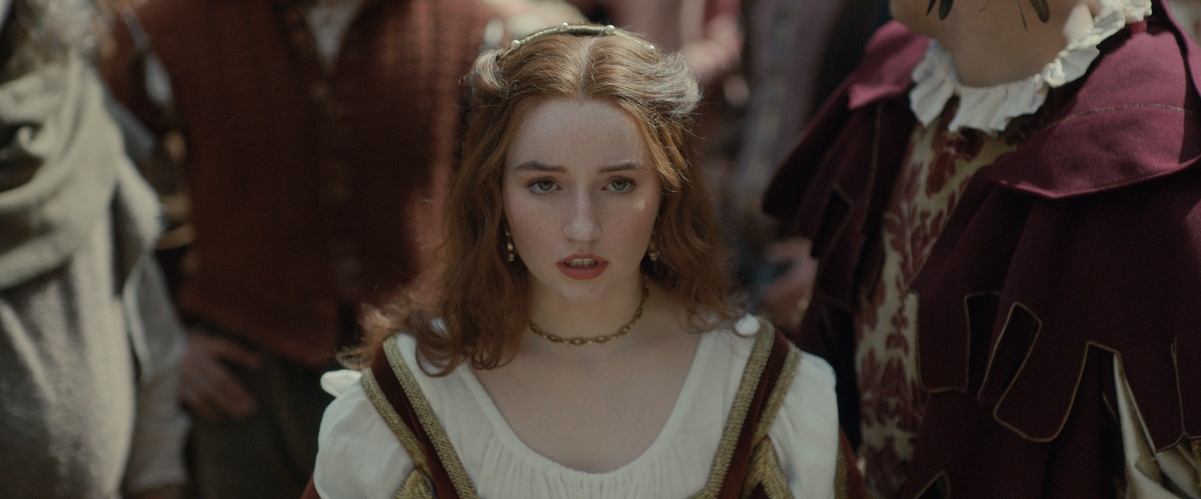 Rosaline Movie Review
Rosaline follows the events that occurred after Romeo (Kyle Allen) broke up with his first Capulet girlfriend, Rosaline (Kaitlyn Dever). Romeo and Rosaline were so in love, at least that is what the latter thought, but when Romeo caught sight of her cousin, (Isabela Merced), he said Rosaline who? So what is a girl to do? Rosaline decides she is going to break them up, however things do not go as planned in this witty reimagining of the classic tale. Between dodging marriage proposals, dreaming of a better life, and dealing with the infuriating but handsome Dario (Sean Teale), Rosaline learns a little something about love along the way.
Adapted from Rebecca Serle's novel When You Were Mine and directed by Karen Maine, Rosaline reimagines what life in fair Verona could have been like with a more modern take on some of the sensibilities of the era. The result is a witty, charming, coming-of-age tale that will delight literary nerds and rom-com fans. Rosaline herself is the intelligent, snarky, and fun heroine viewers will adore. Even when she is at her most grouchy. But anyone would be a bit mad after being unceremoniously dumped by their significant other for a cousin.
RELATED: Kaitlyn Dever Talks Rosaline | Telling Her Side of The Famous Love Story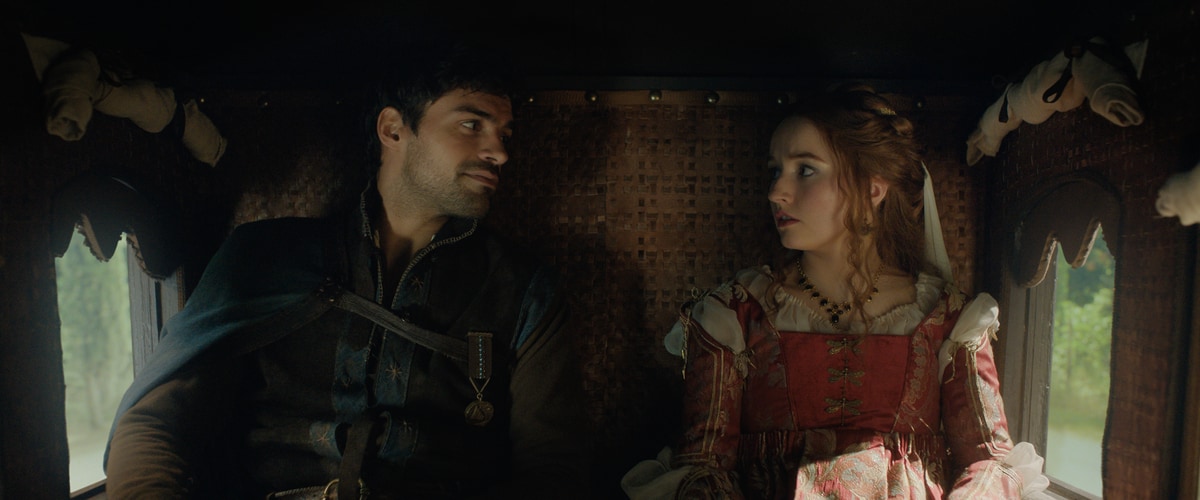 In William Shakespeare's Romeo and Juliet, Rosaline is mentioned 10 times. Her name is a reminder to Romeo that despite whatever he is saying to and about Juliet that he did in fact "love" before her. His friends also point out that he is constantly getting involved in ill-fated affairs, using Rosaline as an example. Being that Rosaline was little more than a warning, Dever was able to breathe life into Michael Weber and Scott Neustadter's script to make her standout amongst the star-crossed lovers. Dever gives Rosaline perfect comedic timing, well-placed eye rolls, and an ambitious nature that makes her so fun to watch. Unlike most women of her time, Rosaline has goals for something more. She wants the rights to her fate, least of all who she marries. Romeo may not have been the best option but at least she chose him.
Determined not to give up on her love, Rosaline devises a plan to break Romeo and Juliet up. What this crafty young woman wasn't bargaining for was her father introducing yet another suitor, Dario (Sean Teale). Unlike the others who mostly had one foot in the grave, Dario is young, handsome, and extremely clever himself. In fact he is just the sort of man who would be well-suited to a fiery redhead like Rosaline, if she ever took time to notice him. Enemies to lovers isn't a new trope but it is always a fun one to watch happen when the writing is as sharp as what we find here. Teale and Dever have amazing chemistry that equally sells the begrudgingly falling in love bit, and after a few watches it is still hard to tell when the shift happens.
The supporting characters were well cast. Her father Adrian (Bradley Whitford), is well-meaning but doesn't understand his daughter's need to buck the system. Whitford is hilarious in the little bit of screen time he is given, trying desperately to get her to marry someone. Meanwhile her Nurse Janet (Minnie Driver) encourages her rebellion, like sneaking her spicy books to read while reminding everyone around her she is actually a nurse. As Romeo, Allen hams it up as the overly poetic Montague that will elicit more than a few laughs. Does he not know how ridiculous he sounds talking like that all the time?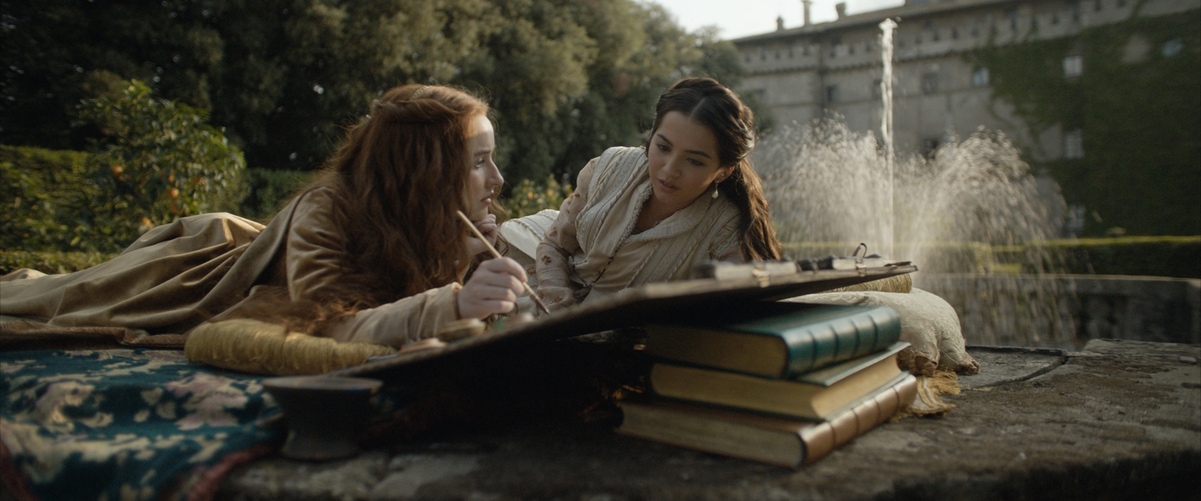 From Clueless to Bridgerton, modern spins on classic stories and time periods isn't new in Hollywood. So while Rosaline does not break literary rom-com ground, it still tells a story that will endear itself to many. Especially those of us who have had to study and/or act out Romeo and Juliet. It is more proof that Shakespearean production do not have to be serious all the time. Rosaline feels like a mashup between Jane Austen, Robin Hood Men in Tights, 10 Things I Hate About You, and My Best Friend's Wedding.
Ultimately, Rosaline is a witty, charming, delightful reimagining of one of Shakespeare's most well-known plays. It takes what we thought we knew about Romeo and Juliet and turns it on its head. This one is for the literary nerds, theater kids, and rom-com aficionados. It will make you laugh, cheer, and wonder why the heck Rosaline would even want to date that goof Romeo. Especially when there is a great big world outside of Verona waiting for her to discover.
Rosaline is Rated PG-13 for some suggestive material and brief strong language with a runtime of 96 minutes.