Wakanda Forever is a beautiful tribute to both T'Challa and Chadwick Boseman. The way in which director Ryan Coogler approached dealing with the profound loss of his co-worker and friend won't leave a dry eye in the building.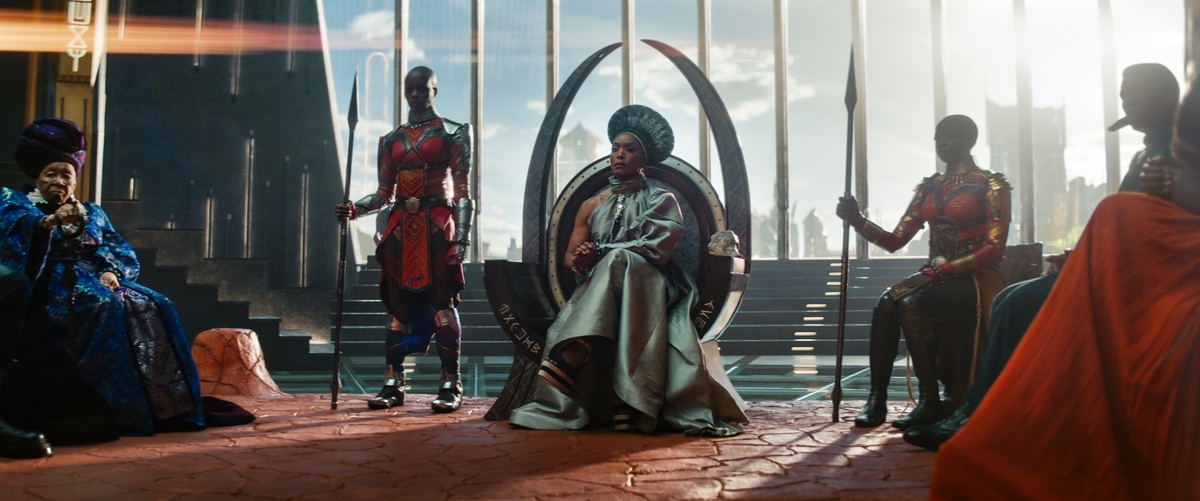 Director Ryan Coogler On Exploring Grief in Wakanda Forever
Following the death of King T'Challa/Black Panther (Chadwick Boseman), Shuri (Letitia Wright), Queen Ramonda (Angela Bassett), and the rest of Wakanda struggle to stay on track with T'Challa's mission. Foreign powers are searching for vibranium to use for their own gains but that isn't the only threat lurking on the horizon. With outsiders closing in on a vibranium source in the ocean, Namor the Sub-Mariner (Tenoch Huerta), leader of the Talocan, is determined to protect his people no matter the cost. Wakanda is faced with a choice, either aid Namor and his people or face their wrath.
Grief is multi-faceted. In the span of one day a grieving soul can cry, laugh, and even rage. Director and writer of Wakanda Forever, Ryan Coogler created a story that is both a tribute to his friend, Chadwick Boseman, and the character of T'Challa. It explores what it means to grieve while still trying to find a way forward.
RELATED: INTERVIEW: Tenoch Huerta Talks Namor In Wakanda Forever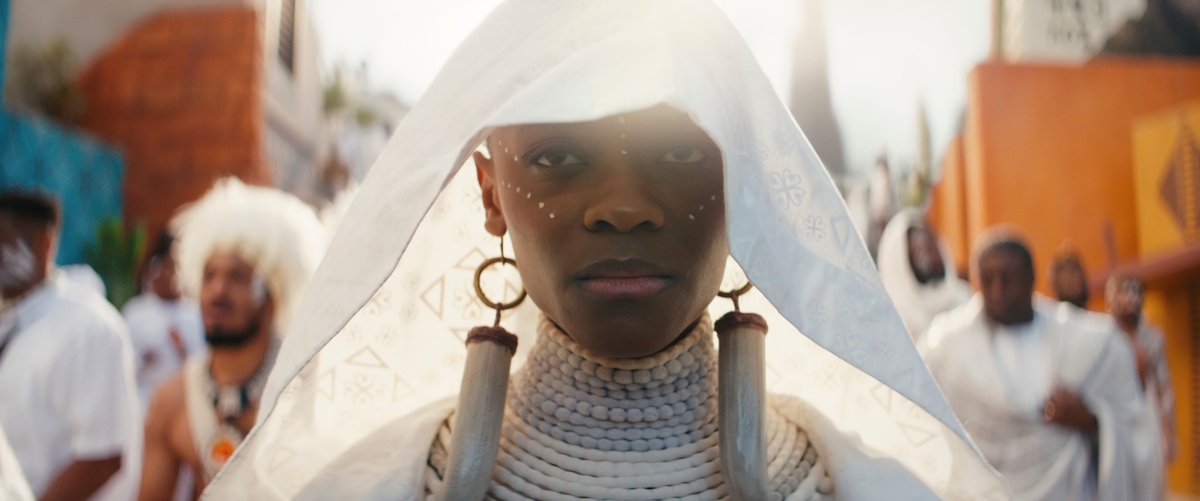 During the global press conference, Coogler gave some insight into his thought process going into Wakanda Forever. "What we wanted to look at was, you know, when you lose somebody, there's a blast radius, like a bomb that goes off. And who was the closest to it? That's who we explored. The main characters, their identities were kinda wrapped up in this man. Shuri, every day she was alive, she had her brother. You know, so when she lost him, what we discovered while we were working on the script, and then eventually bringing it to life with the actors, was that she really lost her sense of self. She identified herself as this guy's little sister, you know what I mean? And as his protector and as the person who looks out for him. So when she loses that, it makes her very unmoored."
He went on to explain how the feeling of being unmoored is one we all worry about. "And the tricky thing about that is, you know, death comes for everybody. And the worst nightmare that you can have is if something were to happen to you, the people who you love and leave behind would be unmoored, would be lost after you were gone. So we were exploring all of those things…It was about who would be most affected, you know?"
Coogler also shared how he is thankful how Chad brought the cast together and into each other's lives. "You know, these four actors that are next to me, I watched you guys' work since way before I knew y'all. I remember seeing y'all work and saying, man, I'd love to work with them someday…and Chad brought us all together. He just keeps on giving."
Black Panther Wakanda Forever is in theaters November 11, 2022.